36 Inspirational Quotes from Women Entrepreneurs
Written by: Victoria Yu
Victoria is a business writer with a mission to help guide new entrepreneurs through starting and running their successful businesses.
Edited by: David Lepeska
David has been writing and learning about business, finance and globalization for a quarter-century, starting with a small New York consulting firm in the 1990s.
Published on January 10, 2023
Updated on October 2, 2023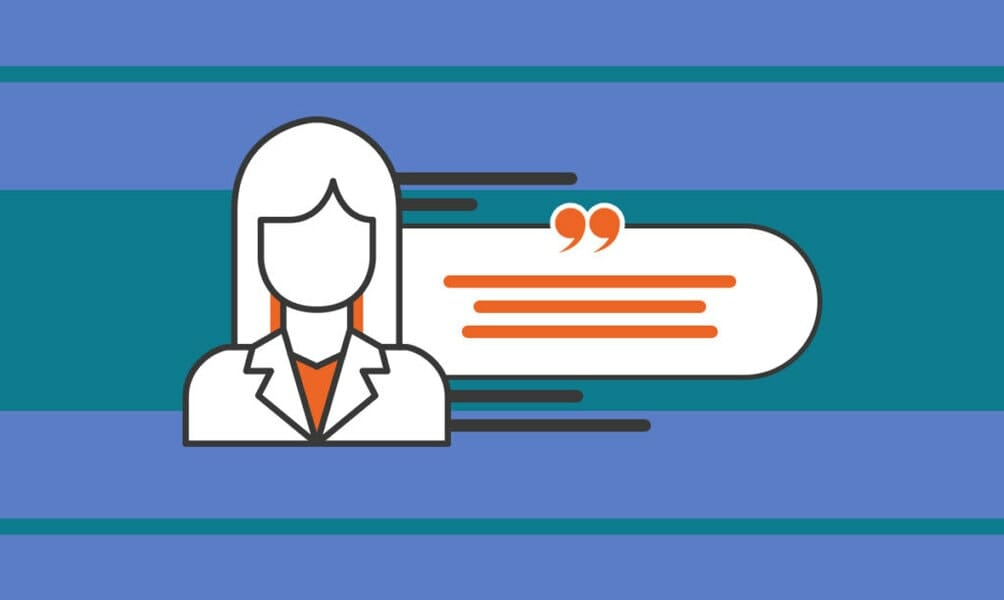 In recent years, women entrepreneurs have made significant strides in the world of business, breaking down barriers and shattering glass ceilings. From tech startups to fashion empires, female entrepreneurs are leading the way with their innovative ideas, fearless leadership, and unwavering determination.
But success doesn't come easy, and every entrepreneur faces challenges and setbacks on their journey to the top. That's why many women entrepreneurs turn to inspirational quotes for motivation and guidance when the going gets tough. These quotes, often from other successful women in business, offer words of wisdom and encouragement to keep pushing forward.
In this article, we've compiled a list of inspirational quotes from women entrepreneurs to help you stay motivated, inspired, and focused on your goals. Whether you're just starting out on your entrepreneurial journey or looking for a fresh perspective, these quotes are sure to inspire you to take action and achieve your dreams.
1. "In life, when doors open, we have no idea of the path on the other side. It takes courage to step through a door. But we can always return to our comfort zone, and knowing that has helped me to make the tough decisions." – Susan Jacques, President and CEO of GIA
2. "The thing women must do to rise to power is to redefine their femininity. Once, power was considered a masculine attribute. In fact, power has no sex." – Katharine Graham, Publisher of the Washington Post
3. "A mistake is simply another way of doing things." – Katharine Graham, publisher of the Washington Post
4. "Greatness comes not from a position, but from helping build the future." – Indra Nooyi, CEO of PepsiCo
5. "Something that may change the world doesn't change the world overnight." – Natalie Massenet, founder of Net-A-Porter and Imaginary Ventures
6. "Know what sparks the light in you. Then use that light to illuminate the world." – Oprah Winfrey, CEO of the Oprah Winfrey Network
7. "My DNA was to find something I felt passionate about, to make a difference, and to work, so that's what I did." – Vera Wang, founder of the Vera Wang Brand
8. "Do not allow your setbacks or failures to stop you but rather make them your stepping stone." – Folorunso Alakija, vice chair of FAMFA Oil Ltd.
9. "Fearlessness is like a muscle. I know from my own life that the more I exercise it the more natural it becomes to not let my fears run me." – Arianna Huffington, founder of the Huffington Post
10. "There's no shortcuts where hard work is concerned and essential." – Gina Rinehart, Executive Chairman of Hancock Prospecting
11. "It's important to be willing to make mistakes. The worst thing that can happen is you become memorable." – Sara Blakely, founder of Spanx
12. "If one man can destroy everything, why can't one girl change it?" – Malala Yousafzai, co-founder of the Malala Fund
13. "There are two powers in the world; one is the sword and the other is the pen. There is a third power stronger than both, that of women." – Malala Yousafzai, co-founder of the Malala Fund
14. "If you are successful, it is because somewhere, sometime, someone gave you a life or an idea that started you in the right direction. Remember also that you are indebted to life until you help some less fortunate person, just as you were helped." – Melinda Gates, co-chair and founder of The Bill & Melinda Gates Foundation
15. "The ultimate goal is to be an interesting, useful, wholesome person. If you're successful on top of that, then you're way ahead of everybody." – Martha Stewart, founder of Martha Stewart Living Omnimedia
16. "The biggest thing I've had to overcome is forgiving myself for being Black, female, and smart at the same time." – Janice Bryant Howroyd, founder and CEO of The ActOne Group
17. "There's always a stigma attached to the word 'ambition' and women. I've embraced it. Ambition is NOT a four-letter word and women have to embrace that." – Tory Burch, CEO of Tory Burch LLC
18. "I just wanted to get on with making my business successful. I've never dwelled on the fact, or thought about the fact, that I was a woman." – Denise Coates, founder of Bet365
19. "I never feel pressure to be a good role model. I always try to do my best to inspire people to be good and do the right thing, but I just can't live my life always trying to be a good role model." – Kylie Jenner, founder of Kylie Cosmetics
20. "When you realize who you live for, and who's important to please, a lot of people will actually start living. I am never going to get caught up in that. I'm gonna look back on my life and say that I enjoyed it – and I lived it for me." – Rihanna, founder of the Clara Lionel Foundation and Fenty Beauty
21. "I've missed out on things [in my kids' lives]. I did miss out. But at the time, and even now, I still think that the other things I've given my kids were really good. I've given them a great work ethic (they know that I work really hard and expect them to work really hard), there's no such thing as 'can't', hard work never killed you. Those sort of things are all things that I've really instilled into my children." – Penny Streeter, founder of the A24 Group
22. "I am a woman who came from the cotton fields of the South. From there I was promoted to the washtub. From there I was promoted to the cook kitchen. And from there I promoted myself into the business of manufacturing hair goods and preparations." – Madam C.J. Walker, founder of Madam C.J. Walker Manufacturing Company
23. "God didn't have time to make a nobody, only a somebody. I believe that each of us has God-given talents within us waiting to be brought to fruition." – Mary Kay Ash, founder of Mary Kay Cosmetics, Inc.
24. "Have the confidence to focus on uncharted territory. Take chances." – Julie sweet, CEO of Accenture
25. "The minute you decide to do what you love to do, you have made a life plan for yourself and a career choice." – Huda Kattan, founder of Huda Beauty
26. "It takes humility to realize that we don't know everything, not to rest our laurels, and to know that we must keep learning and observing. If we don't, we can be sure some startup will be there to take our place." – Cher Wang, founder of HTC
27. "Opportunities – the good ones – are messy, confusing, and hard to recognize. They're risky. They challenge you." – Susan Wojcicki, CEO of Youtube
28. "The work here isn't to figure out why they didn't like you, or who's right and who's wrong. It's to practice being okay with the idea that there are some people who will get you and some people who won't… and that's fine." – Reshma Saujani, founder of Girls Who Code
29. "Plant lots and lots of seeds and hopefully one will grow!" – Melanie Perkins, CEO of Canva
30. "Life-fulfilling work is never about the money – when you feel true passion for something, you instinctively find ways to nurture it." – Eileen Fisher, founder of Eileen Fisher Inc.
31. "Success isn't about being the best. It's about always getting better." – Amy Jo Martin, founder of Digital Royalty
32. "Don't let what you don't know scare you, because it can become your greatest asset." – Sara Blakely, founder of Spanx
33. "Do not be afraid to fail. Failure is a stepping stone to success." – J.K. Rowling, author and founder of Lumos Foundation
34 "Take time to define your own path, and don't let anyone else define it for you." – Diane Hendricks, co-founder and chairman of ABC Supply
35. "You can't do it all yourself. Don't be afraid to rely on others and ask for help." – Ruzwana Bashir, founder and CEO of Peek
36. "The only way to do great work is to love what you do." – Gitanjali Rao, inventor and Time's Kid of the Year 2020
Comments
36 Inspirational Quotes from Women Entrepreneurs
Subscribe to Our Newsletter
Join our exclusive community! Subscribe to our newsletter
and gain insider access to cutting-edge business insights and trends.
Thank you for subscribing! We can't wait to share our latest news and updates with you. Get ready for exciting content in your inbox.