Back to Interviews with Entrepreneurs
Kate Williams' Vision for Content That Counts: A People First Perspective
Written by: Carolyn Young
Carolyn Young is a business writer who focuses on entrepreneurial concepts and the business formation. She has over 25 years of experience in business roles, and has authored several entrepreneurship textbooks.
Published on November 8, 2023
Updated on November 14, 2023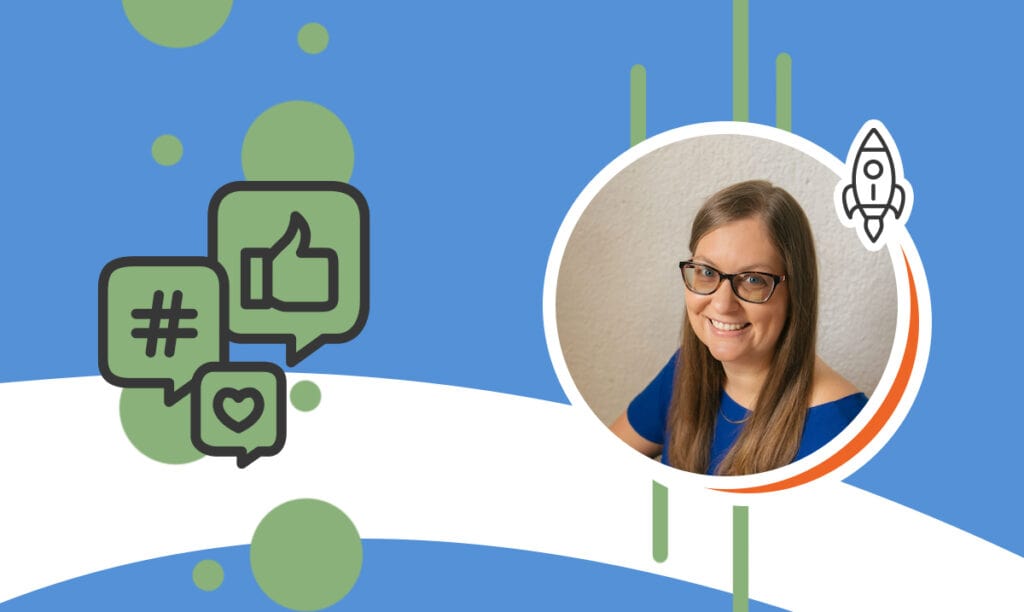 In this written interview, we have the pleasure of speaking with Kate Williams, the driving force behind People First Content, a business that stands out in the digital content creation landscape for its dedication to quality and personalized strategy. Rejecting the model of outsourced labor that is all too common in the industry, People First Content thrives on the talents of its in-house team to deliver content that not only engages but also serves the specific aims of its clients.
Today, Kate opens up about the methodologies, tools, and creative philosophies that People First Content employs to maintain its high standards and edge in the market. We'll learn about the company's approach to the ever-evolving role of artificial intelligence in content creation, the marketing strategies that have fueled their growth, and the ambitions that propel them toward the future. Join us as we uncover the insights and aspirations of a company that truly puts people at the core of its content.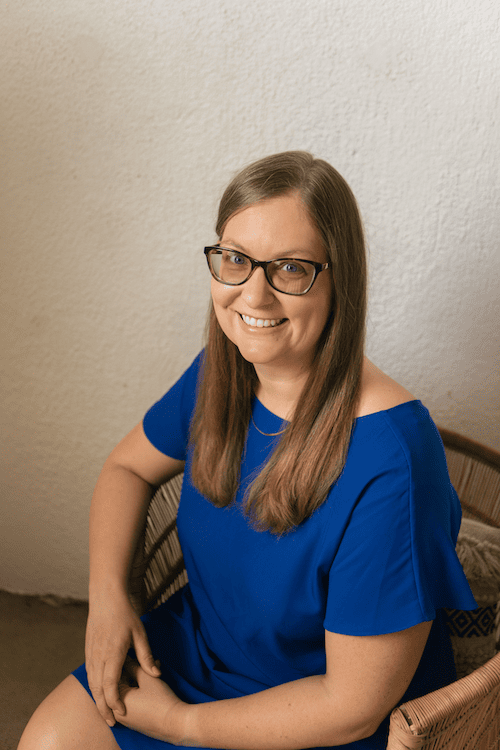 The Beginning of the Journey
SBS – Can you share the story of how your business journey began? What inspired you to start it?
Kate – I spent three years building a content team at a tech company. During that time, I saw the industry shift from having in-house content teams to outsourcing most of the content. That's when I had the idea of People First Content — a fractional content team that would deliver the same high-quality content and attention as an in-house team but without the overhead. I love building teams and working with them, so it has been very fun and exciting for me to build this company.
Brand Identity
SBS – Choosing the right name for a business is crucial. How did you come up with the name for your brand, and what significance does it hold?
Kate – I was trying to come up with clever names, and I kept coming back to the question of what type of content we delivered — People First Content. The significance is that we write for people, not algorithms. So, while we know how to optimize for SEO, every piece of content we create and publish is written with people in mind first and then optimized as needed.
Financial Foundations
SBS – Starting a business often requires capital. How did you fund your business initially, and did you explore any unique financing options?
Kate – I side-hustled for about the first year and used the money I earned as my initial funding. Because I had little overhead, I went full-time when I had three months of my salary saved up. I incorporated my business well before I was ready to dive in full-time, which helped me get access to financing through loans and credit cards when I needed to expand. A lot of people don't realize how inexpensive and easy it is to incorporate, but putting it off can close doors on financing since a lot of lenders want to see that you have been established for 2+ years before they will even talk to you.
Standing Out in a Competitive Landscape
SBS – How do you differentiate your products/services in your market?
Kate – We are different from an agency because we don't outsource anything. My writing team is made up of in-house W2 writers. This gives us a lot of flexibility and autonomy — a client can send me a Slack message at 8 in the morning needing something, and I can deliver it later that day. With agencies, you often need to go through an account manager who then has to reach out to the freelance writer, meaning it can take days to get something done. The companies we work with want that close relationship with their writing team but don't necessarily need to fully staff an in-house team 40 hours/week.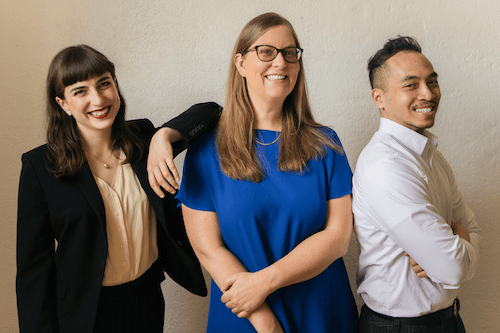 Entrepreneurial Routine
SBS – As an entrepreneur, what does a typical day look like for you?
Kate – I'm the type of person who likes to get up and go. So, I set my coffee pot to brew at 6:15 in the morning. By about 6:45, I'm in my home office with my coffee, going through Slack messages and emails. This gives me a few hours to get deep work done before my team or any clients need me. That deep work is typically in the form of writing an article, thought leadership piece, white paper, or part of an e-book. I schedule calls starting around 10am CST, so anywhere from 10 to 3 is typically a mix of calls, networking meetings, and shorter writing tasks. Part of why I love owning my business is that I make up my own hours! I cut out around 4:15 to start playing chauffeur to my kids and take them to rehearsals/practices/friends' houses/etc. I typically spend an hour or two in the evening while they are at an event setting up the next day, answering emails, and taking care of lingering tasks. Then it's bed by 10:30 to wake up and do it all again!
Streamlining the Process
SBS – Can you share more about the specific tools or technologies that you use to streamline your content creation process?
Kate – Our team is pretty lean and agile, so we use a few free or low-cost tools to streamline content creation. First, we rely on Trello for project management. Because we are a 100% remote team, it's really important for me to be able to quickly identify what is being worked on and when so I can ensure we're hitting our targets and keeping our clients happy.
Next is Grammarly Pro. This is our secret weapon for editing. The pro version has tons of features that go beyond proofreading, like alerting you when you have repeated a word over and over again and making suggestions to help your writing be clearer and more concise. We run everything through Grammarly's plagiarism checker just to make sure we haven't accidentally used words that have already been published without properly citing them.
A final useful tool is Originality.ai. We don't heavily use AI in our writing process, but we have found that some types of writing may come across as AI-generated. Originality.ai is pretty low-cost and will show you which sections of your text read as if they were written by AI versus a human. It's been really useful for helping us improve our writing and ensure we're delivering content that reads like it came from a human (which it always does!)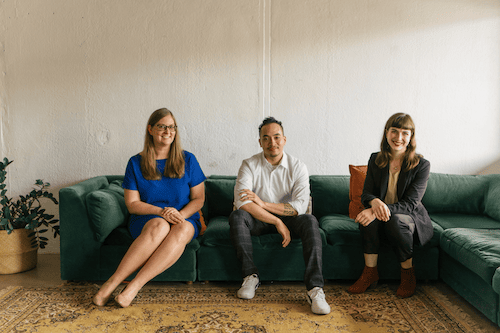 AI in Content Creation
SBS – What do you think about artificial intelligence shaping the content creation process?
Kate – We've been using AI tools since our inception, most notably Grammarly Pro. But that's for refining content, not creating it. I think AI can be helpful for generating ideas for topics and for helping with tone and voice. For example, if I want something I have written that is more analytical to be more inspirational, I'll put it into Chat GPT to get some ideas for how I could rephrase it. However, I have never directly copied and pasted something from Chat GPT into a piece of content — it always gets refined.
AI can also be helpful for aggregating ideas. However, it's still unreliable and requires fact-checking to make sure the ideas it comes back with are actually valid.
The content we focus on leans toward being research-based, whether through academic sources or first-person narratives from our clients or subject matter experts. Because of this, AI is not really useful for writing our content. Instead, it is a tool that can supplement the early stages of planning.
Effective Marketing Strategies
SBS – What marketing strategies have been most effective for People First Content in attracting and retaining clients?
Kate – We have had the most success so far with referrals and networking, which is on brand with being People First. I really enjoy talking to people about their work and finding ways to help them. Our organic inbound efforts have also delivered results.
Client Engagement
SBS – Can you describe your process for getting to know a new client and understanding their business goals? How do you develop the strategy?
Kate – Every client journey begins with a call (or a few) to get to know their pain points, frustrations, and goals. I have several questions that I'll ask to get to the root of what they want/need out of their content. If they have an existing plan in place, we'll talk about what is and isn't working. And if they don't, we talk about their top priorities so we know where to start! Because many of our clients are warm leads, we usually already have a familiarity with each other before we even get on the call. That makes it easier for them to open up to me about their frustrations and be open to hearing my suggestions.
Quality Assurance
SBS – How do you ensure the quality of your content?
Kate – We start with research into the topic to ensure that the content we create is based on facts, not thoughts or opinions. That research could be from academic sources, subject matter experts, or other reputable sources. We don't like to rush writing — that's where mistakes happen. So, we set deadlines well in advance so we can make sure there's enough time to research, write, edit, and revise every piece of content before it gets to the client. The final stages of editing include using tools like Grammarly and Originality.ai to ensure we have checked all the linguistic boxes.
Industry Insights
SBS – How do you stay informed about industry trends?
Kate – I subscribe to at least a million newsletters (OK, maybe a few less) related to content, SEO, and digital marketing. I love newsletters because they give me the headlines of what's going on in the industry, and then I can take a deeper dive into the topics most relevant to me. Our blog is also dedicated to content and content-related topics, so we are constantly researching the latest news and trends so we can keep our audience informed.
Overcoming Challenges
SBS – What have been some of the biggest challenges you've faced while running your business, and how have you overcome them?
Kate – One significant challenge I faced was learning the business development side of things. I came from an academic background, so I had to learn how to start and grow a business pretty much from scratch. That took a lot of researching, talking to business owners, and trial & error.
As People First Content has grown, I've faced challenges with scaling and, more importantly, funding the scaling process. We are bootstrapped, so finding the balance between growing and making sure we have reserves is always a challenge. I have found that keeping really good financial records helps when it comes to finding lenders. And because that's not my area of expertise, I outsource my accounting.
Future Vision
SBS – Where do you see People First Content in the next 5-10 years?
Kate – I see us continuing to grow until we have 15–20 people. I want to keep it small and agile but with different departments that meet more niche needs than we currently focus on. For example, I would love to have a department dedicated to creating content for authors, including ghostwriting books, doing PR, and managing social media. I believe the need and desire for people-first content will continue to grow as AI-fueled content becomes more prevalent, so I think there will be a need for our services over the next decade (and longer!).
If you're inspired by the vision and approach of People First Content and would like to stay updated on their latest insights and projects, we encourage you to connect with them on social media. Follow their journey on LinkedIn and Instagram to become a part of their community, engage with their content, and get a behind-the-scenes look at how they're transforming the content creation landscape with a people-first approach.
Comments
Kate Williams' Vision for Content That Counts: A People First Perspective
The Beginning of the Journey
Brand Identity
Financial Foundations
Standing Out in a Competitive Landscape
Entrepreneurial Routine
Streamlining the Process
AI in Content Creation
Effective Marketing Strategies
Client Engagement
Quality Assurance
Industry Insights
Overcoming Challenges
Future Vision
Subscribe to Our Newsletter
Join our exclusive community! Subscribe to our newsletter
and gain insider access to cutting-edge business insights and trends.
Thank you for subscribing! We can't wait to share our latest news and updates with you. Get ready for exciting content in your inbox.