Back to Business Ideas Categories
21 Agency Business Ideas
Written by: David Lepeska
David has been writing and learning about business, finance and globalization for a quarter-century, starting with a small New York consulting firm in the 1990s.
Updated on October 2, 2023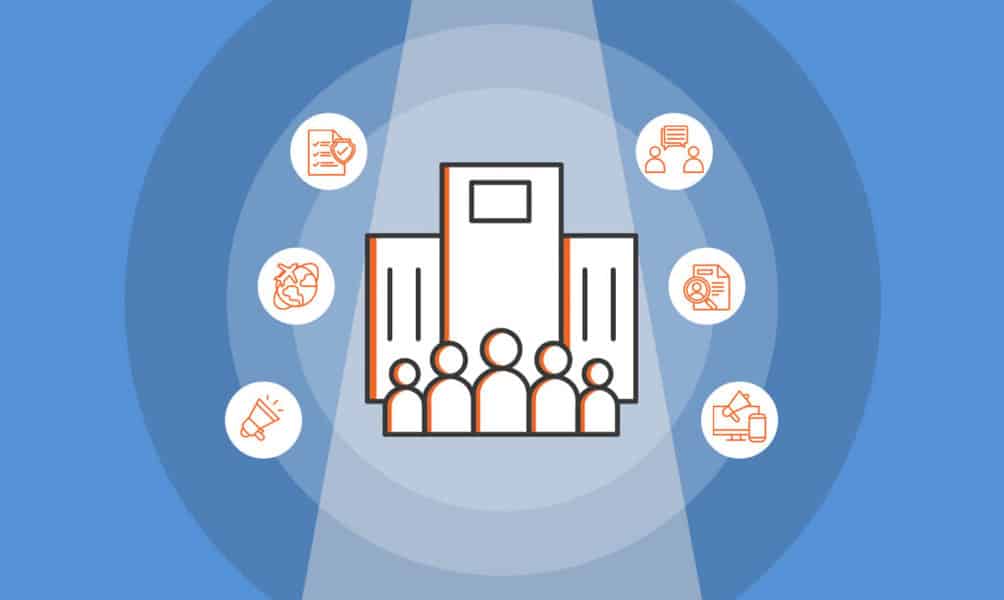 21 Agency Business Ideas
Travel Agency
Advertising Agency
Marketing Consulting
Digital Marketing Agency
Government Contracting
IT Consulting Firm
Social Media Management
Web Design
Recruiting Agency
Home Health Agency
Insurance Agency
SEO Consulting
Bookkeeping
HR Consulting
Modeling Agency
Staffing Business
Translation Business
Real Estate Agency
Talent Agency
Nanny Agency
Creative Agency
Dreaming of running your own agency? There are a lot of possibilities out there, from travel to advertising and marketing, to recruiting, SEO consulting, nurse staffing and real estate. All of these industries sustain successful agencies that provide guidance and services.
A key concern for you will be choosing the type of agency that best suits your interests. Your choice will depend on where you care more, for example, about buying great properties, staffing hospitals or helping people plan their holidays.
Check out the below list to learn all about the best agency business ideas.
1. Travel Agency
Do you love to travel? Are you always planning your next vacation? Why not start your own travel agency business? It's a great way to share your love of travel with others, and it can be a very lucrative business. Travel agencies in the US are expected to rebound strongly from pandemic slump and see a 38% increase in revenue in 2022 due to pent-up demand. The market is predicted to grow steadily through 2026.
If you have the resources, starting a travel agency business can be a breeze. But first, you need to identify your target market. Will you be focusing on domestic or international travel? A lot of Americans are going on overnight trips for vacations or business purposes, providing an opportunity for travel agencies to earn money. Arranging trips for international visitors is also possible now that the US has eased travel requirements. Once you find your niche and draw up a business plan, you should work on establishing your brand and promoting it to find clients.
2. Advertising Agency
The global advertising industry is expected to steadily grow until it hits $1 trillion in 2026. If you want to corner a share of this massive market, you're not alone. With a lot of creativity, a good team and efficient networking, you can start an advertising business and come up with clever and memorable ad campaigns.
First, you must scout the right talents, train them and enhance their creativity. You will have to build up your brand to get ahead of the competition. You'll also need to closely study the target markets, be ready with your marketing tools, and keep pace with the latest trends and technologies that could give you a competitive edge. Being curious about people and their daily lives would help in creating content that is relevant and up-to-date. Some of the best ad campaigns show slices of daily life. If you pay attention, you'll be able to grab any opportunity that comes your way.
3. Marketing Consulting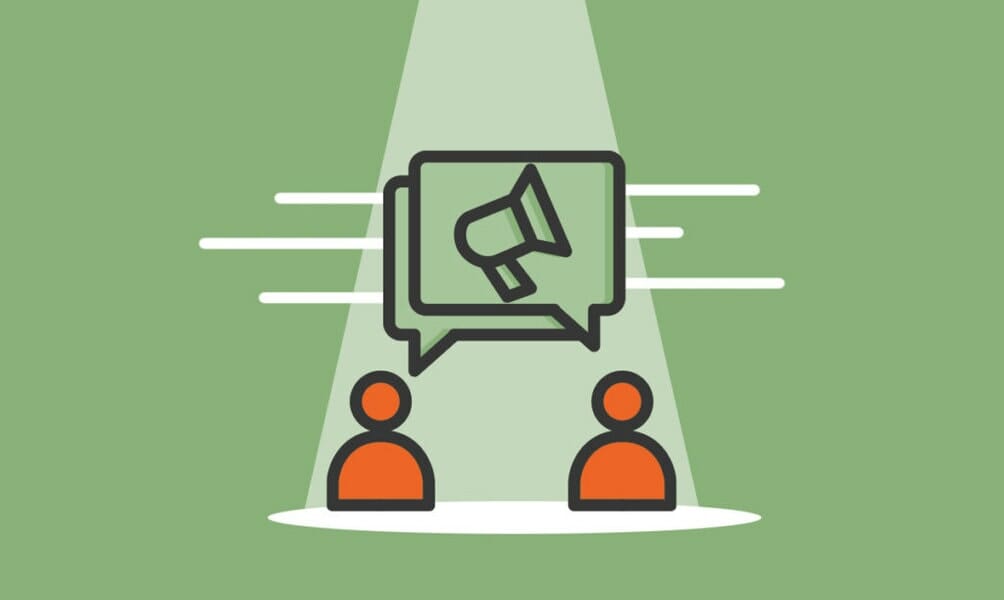 If you're ready to take your marketing career to the next level, why not set up your own marketing consulting business? The $475 billion global marketing services industry is projected to grow steadily. A fast growing segment is digital marketing, which has also been contributing the bulk of income.
If you have experience providing professional advice on marketing and sales, you'll need only a minimal investment to set up your marketing consulting business. Before you launch, it's a good idea to choose which services to offer, build your team, and scope out the market to determine pricing. Once you've decided on a business name, it's to your advantage to create a logo, set up social media accounts, and develop a website to establish your brand especially in the digital space. These will help you find your first clients. The journey won't be easy and you might encounter speed bumps along the way, but it'll be worth it.
4. Digital Marketing Agency
With many people staying at home and working remotely because of the pandemic, companies have also gone online and undertaken digital marketing initiatives to keep their target markets engaged. Global digital marketing is booming right now, and expected to more than double to $786 billion by 2026.
If you're looking to start your own digital marketing business, you're in luck. There has never been a better time to do it. Just catch up on the latest industry trends and know the steps in setting up a business. Keep in mind that since this is a relatively new industry, there are no concrete guidelines for success, but some insights into how other companies grew their own businesses can be helpful. Read and learn everything you can about the business before uploading your first social media post or your first digital ad. Once you've done that, you should be able to get the hang of digital marketing!
5. Government Contracting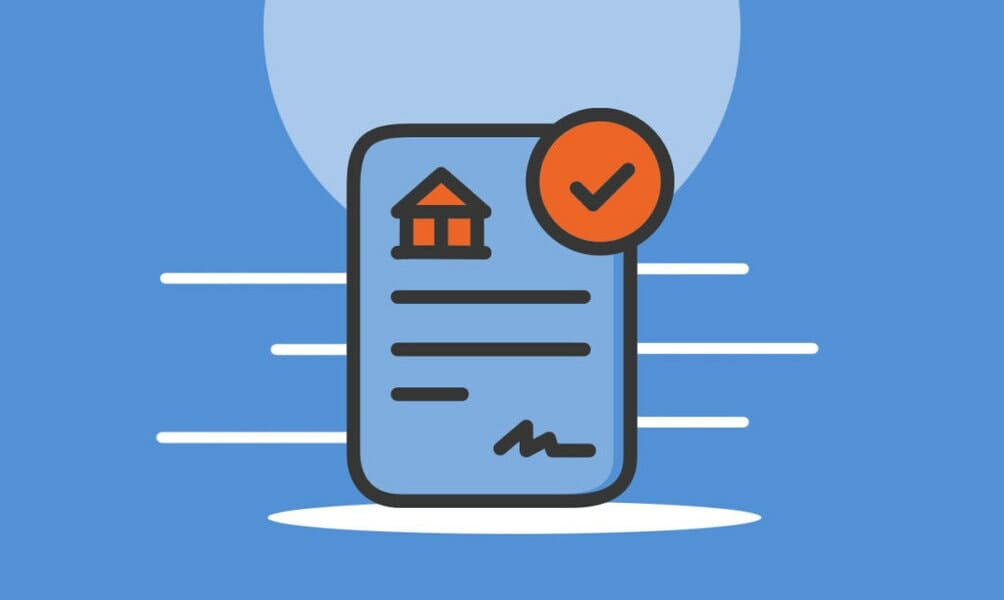 The US government is one of the world's biggest spenders, fulfilling more than $1 trillion worth of contracts each year to buy all kinds of products and services, from office supplies to furniture to vehicles. Even small businesses can bid for these contracts, as the US government is required by law to award at least 23% of all contracts to small businesses. Participating in a bid, however, can be overwhelming because you'll have to comply with various documentary requirements. The competition is also stiff and there's no guarantee that you will get the contract.
To be able to bid for these contracts, you'll need to register first as a government contractor. This is a long process that includes various forms of documentation and fees. You'll also have to catch up on the latest rules and regulations that govern government purchases. Most federal agencies adhere to the same regulations while some organizations might have their own set of rules. There are a lot of opportunities to become a prime contractor or a subcontractor; it's a matter of where to look for these.
6. IT Consulting Firm
As our world becomes increasingly digital, it's no surprise that more and more businesses need guidance and insight on how to adapt and take advantage of this new technological landscape. This helps explain why IT consulting in the United States has been growing fast and is already worth more than half a trillion dollars. The industry is expected to expand further in the years ahead, which means now is a fantastic time to start your own IT consulting firm and get in on the action.
The crucial element is expertise. If you have a computer science, IT or engineering degree and have spent a few years doing related work at a respectable consulting or tech firm, you have the resume needed to become an IT consultant. You'll need to build a strong website and register your business, but you could soon be offering your tech insights to top businesses. Provide quality consulting for the first few clients, and you'll be well on your way to building a reputation, getting some referrals and being a successful entrepreneur.
7. Social Media Management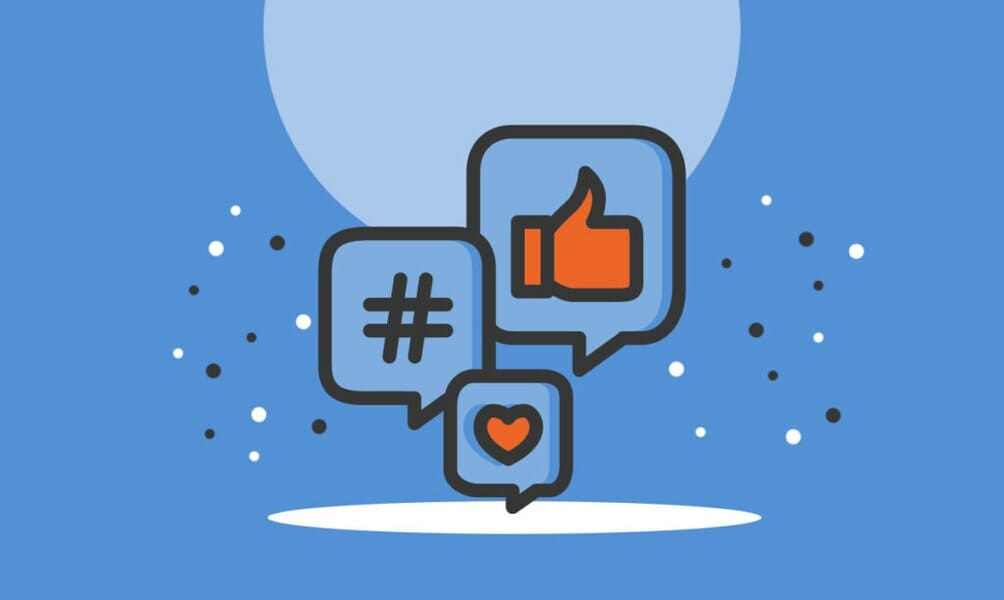 Social media is among the world's fastest-growing industries, with its 20% annual expansion in the last five years expected to increase to stunning 25% annual growth through 2026. By then it will be nearly a trillion dollar industry, which means that now is a great time to get in on the action and ride this wave.
Starting a social media business can be as simple as starting a blog about the media industry on LinkedIn or as complex as creating a fully-fledged Instagram business with lots of people using your content and products. With any social media business, the marketing will be absolutely crucial. The primary goal will be to connect with your target audience on the relevant platform. This means that before you even get started, you should do some research and experimentation to decide which platform and its user profile best fits you and your interests. From there, you'll just need to find your niche to start building a respected brand.
8. Web Design
Do you know of any legit business that doesn't have a website? That's right — in today's digital world, businesses need to have a decent website if they expect to be taken seriously. That's why web design is a $40 billion industry that's seeing steady growth as the number of new US businesses hits record highs. All those new companies will need websites, which means right now is a great time to start your own web design business and design a bright future.
First, if you're not already an established graphic designer, you will need a bit of training. But there are many helpful options out there, including online educational platforms that offer subscriptions that allow you to take as many classes as you want. Alternatively, many universities offer affordable website design certification courses. Once that's sorted, the next crucial step will be building your own website, which has to be fantastic or nobody will trust your skills.
With some quality social media marketing, you should be able to rope in a client or two. Impress them and you'll be on the road to design success.
9. Recruiting Agency
If you're an entrepreneur, you know just how tricky hiring can be. You'll think you've found the perfect new staffer, but within a few weeks he's made every mistake in the book. That's why recruiting services are so valuable, and why employee and executive recruitment is a growing multi-billion-dollar industry in the US. Few businesses have the time and resources needed to conduct a thorough search, do the proper vetting and narrow down the list of candidates. And that's where you and your recruiting business come in.
Getting started is relatively simple. You'll need to be good at understanding what people want and how they'll respond in certain situations, and it helps if you have significant experience and a sizable rolodex in a certain field. But even without that, you can reach out to your own network and take a wide variety of recruiting classes online. With some serious study and determination, you could soon be recruiting executives for Fortune 500 companies.
10. Home Health Agency
If you're a licensed physician or a registered nurse, you can start a home health agency to provide supportive care to elderly patients in their homes while generating a steady income. The market is huge as there are more than 50 million adults 65 years and older in the US. Nearly eight in 10 have two or more chronic medical conditions and may need home care, which includes not only medical care but also assistance in carrying out daily tasks such as bathing and eating.
The licensing requirements for a home health agency varies from state to state so it's important to check your state and city's regulations before you launch your business. It's also important to define your services from the start, whether you're providing medical care, non-medical care, or both. This type of business may be run from your home, but you might have to set up an office and hire more nurses and caregivers once you get more clients. With a strong marketing plan, your business will surely thrive.
11. Insurance Agency
Starting an insurance business can be a great way to make a profit while helping others plan for the future and hedge against financial losses. The global insurance industry has been growing, with revenues estimated to reach more than $6 trillion in 2025. Analysts believe the industry is poised for a more rapid growth as the world recovers from the pandemic. This could be the right time for you to start your own insurance business.
You can start small by setting up an office affiliated with a major industry player. Before you launch your business, you need to know your products well and focus on a niche market. Will you be offering property, health or life policies, among others? You'll also need to consider the emerging technologies in coming up with business models. It would be helpful if you have actuary skills, some customer service experience and great networking skills.
12. SEO Consulting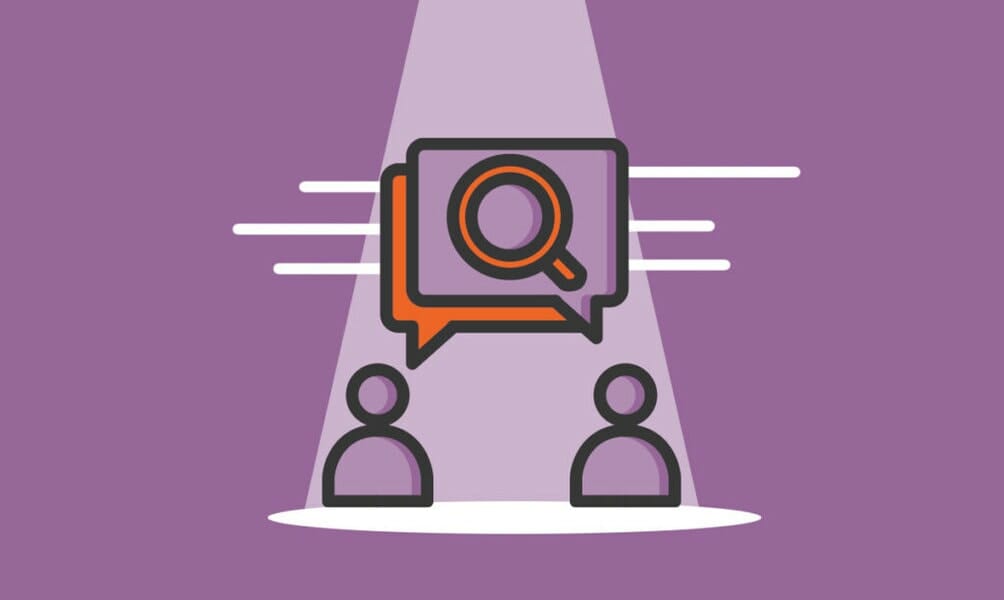 If you know what needs to be done for a website to gain more traffic, it's time for you to start your own SEO consulting business. SEO, or search engine optimization, is a booming field and more people are getting into it. There's still a huge need for professionals with the right skills and knowledge. SEO and internet marketing consultants in the US earned around $55 billion in 2022. As more businesses seek assistance in establishing or expanding their online presence, the SEO consulting market is expected to grow at least 5% per year through 2027.
Before you jump into it, though, you need to be aware of what the market looks like and what other SEO professionals are doing. Among the services that an SEO consultant normally does is web marketing, keyword strategy, web analytics, content strategy planning, and link building. You can start showing prospective clients what you can do by promoting your own website. With a creative digital marketing strategy, you should be able to get your business up and running.
13. Bookkeeping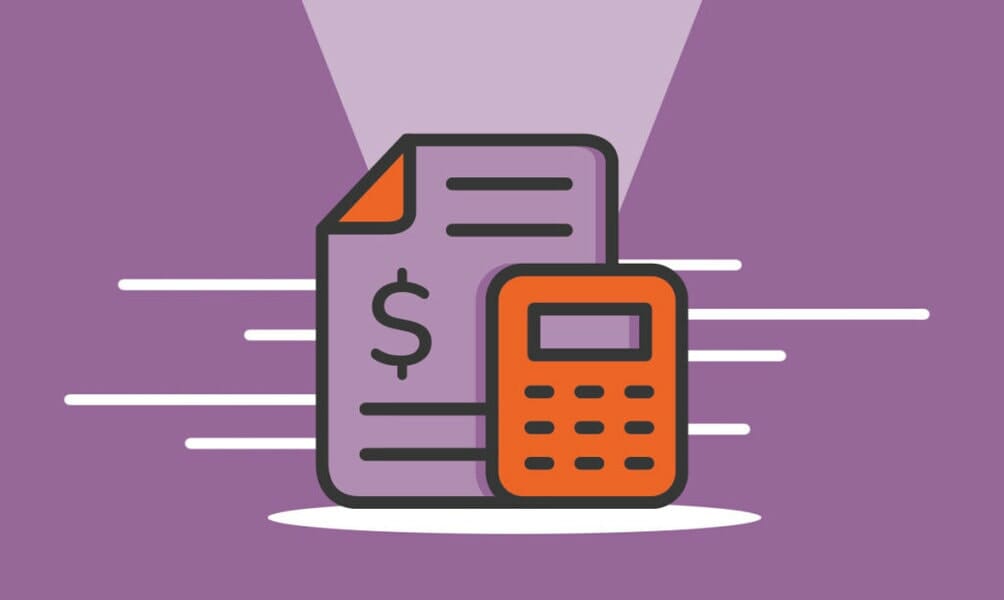 You probably think that bookkeepers and accountants do largely the same work, and in some minor areas their work does overlap. But for the most part, bookkeepers perform the minute recording of day-to-day financial transactions, while accountants use bookkeepers' data to create financial statements and review a company's financial standing. The work of bookkeepers is, in fact, crucial to financial stability, which is why the US is home to 1.5 million bookkeepers and a growing $55 billion industry.
If you're hard working and good with numbers, you could start your own bookkeeping business and grab a share of that market while helping countless companies keep better track of their financials. What's more, you could work from home to start, and market your services to clients around the world.
Keep in mind that you will need to become a certified bookkeeper, which requires a good deal of training and experience. But once you've cleared that hurdle and begun building a reputation through great service, you'll be well on your way to success.
14. HR Consulting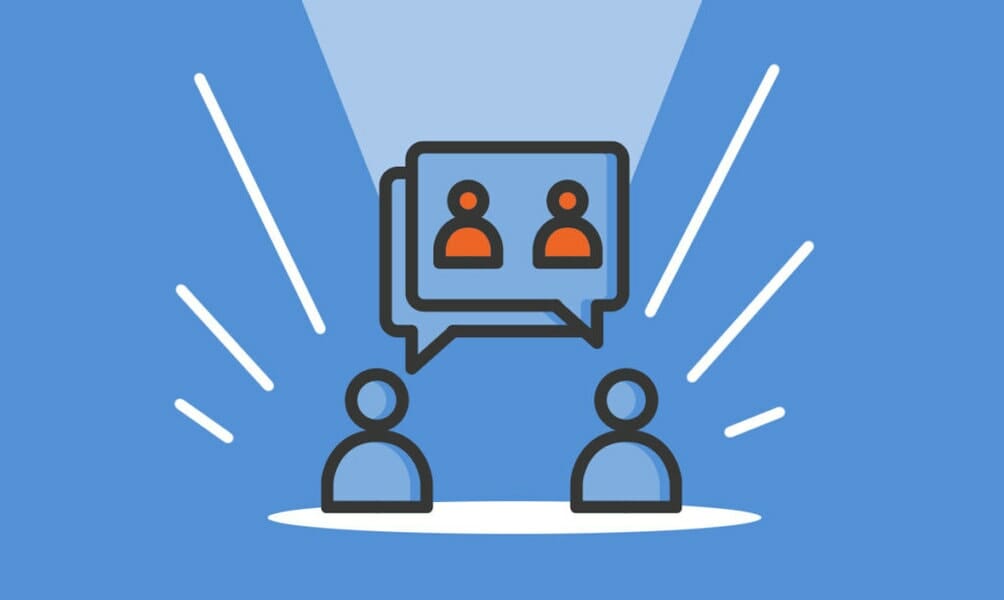 If you have people skills and knowledge of human resources (HR) management principles, then an HR consulting business may be a perfect fit for you. HR consulting in the US is a $24 billion industry that offers more opportunities for growth in the next five years as more companies outsource their HR functions. HR consultants are hired for a wide range of services, from recruitment to implementation of training programs.
Before you can launch your business, you need to find out your state's licensing requirements. You might want to develop core competencies and focus on these. It's a good idea to identify your target market, network with other professionals in the industry, and promote your services to land your first contract. Make sure you are updated with the latest trends and best practices in HR management, and build trust with your clients to succeed and grow your business. HR consulting can be a lucrative career path if you have the right skills and are passionate about what you do.
15. Modeling Agency
About 500 job openings for models are expected each year through 2030 as the corporate sector bounces back from the pandemic recession and starts spending for advertising campaigns again, the US Bureau of Labor Statistics predicts. You can take advantage of this opportunity by starting a modeling agency. You won't be alone, though, as there are over 7,000 modeling agencies in the US with total revenue of around $2 billion.
Models pose for magazines and print ads, promote products and services for a client, strut down the catwalk in fashion shows, and more. A modeling agency guides, trains, and helps models develop successful careers by presenting them to booking agents and arranging placements.
You can start this business from home and just pay for a virtual office to save on overhead costs. But it's important to have a vast network of contacts in this extremely competitive industry. Being able to tap the right contacts can help you land profitable contracts for your models and get your business up and running.
16. Staffing Business
It doesn't take rocket science to start a staffing business. But it's to your advantage to have an expansive network. If you have a lot of connections, you can set up your own staffing business and help companies find the right employees while raking in some profits. The US staffing market was estimated at a little more than $150 billion by the end of 2021. The market is expected to grow as job openings reach record highs in the US, following the so-called Great Resignation which saw millions of Americans quitting their jobs in November 2021.
To get your new business off the ground and running successfully, you will need to define your business model. Will you provide a full-time staffing service, which means you will get a one-time commission for recruiting candidates for full-time positions? Or will you be providing temporary and contractual workers? Your commission will vary depending on the business model that you will adopt. Niche recruitment and having a big candidate base can spell the difference for your business.
17. Translation Business
Demand for translation services is expected to grow as more companies seek to capture or increase their share of the global market. In the US, more than 10,000 new jobs for interpreters and translators are expected each year through 2030. They translate documents, localize websites, and interpret speech from one language to another, including sign language. If you're thinking about starting a translation business, you're not alone. But if you have the skills and the right talents and tools, you could edge out the competition.
In this internet age, finding translators who can work remotely across the globe has become easier. Promoting diversity among your staff could also be good for your business because you'll be able to offer translation services for more languages. Do the paperwork to register your business, keep yourself updated with the latest technologies, promote your services, and you should be able to gain traction as soon as you start operating.
18. Real Estate Agency
The US real estate market has been booming in recent years, and is now worth nearly $400 billion and expected to see further growth in the years ahead. As an entrepreneur, you're probably always on the look-out for new opportunities. Right now, with sales totals and home prices at record highs, real estate ranks among the largest and most promising markets. And best of all, you'll be helping families settle down and build homes and communities.
Of course, starting a real estate business isn't as easy as getting out of bed. You'll need to educate yourself about the market and obtain a real estate agent's license. You'll need to familiarize yourself with all of the relevant online tools and information to keep you updated on market trends, and find a local broker to partner with. Finally, you'll need to set up a website and successfully market your home buying and selling abilities in order to stand out in a crowded marketplace.
All that done, you'll be ready to start building your real estate empire.
19. Talent Agency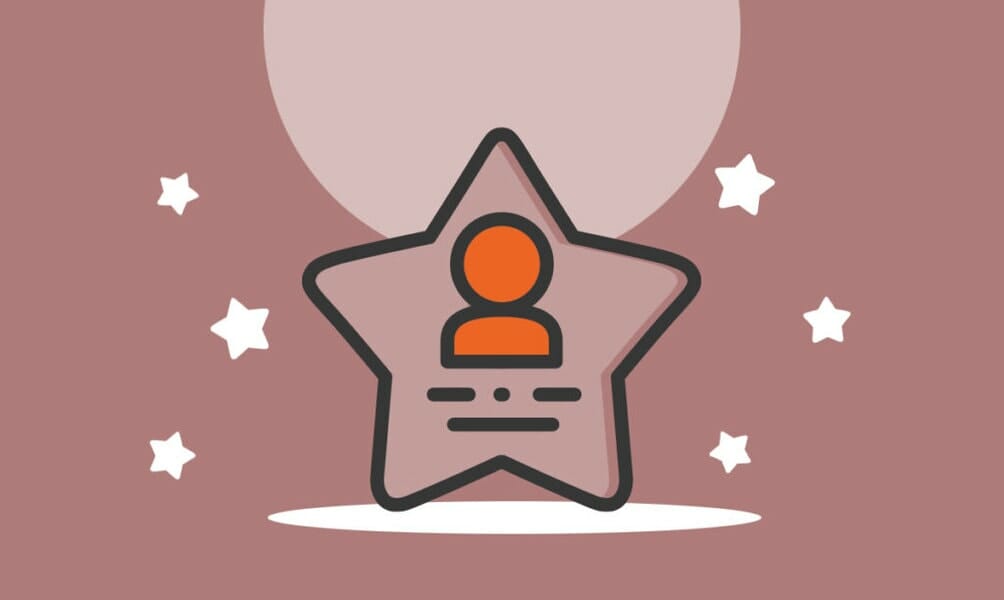 A talent agency is a business that represents and manages individuals with specialized skills and talents, such as actors, musicians, models, or athletes. These agencies act as intermediaries between talent and the entertainment industry, connecting talented individuals with opportunities for work and providing guidance and support throughout their careers. Talent agencies typically handle various aspects of their clients' professional lives, including contract negotiations, career development, and marketing.
The success of a talent agency hinges on its ability to identify and nurture promising talent, build strong relationships with industry professionals, and navigate the ever-changing landscape of the entertainment industry. With the rise of digital media platforms and globalization, talent agencies have expanded their scope beyond traditional media, embracing new opportunities in areas such as social media influencers and content creators. As the demand for diverse and unique talent continues to grow, talent agencies play a crucial role in shaping the entertainment industry and helping talented individuals achieve their goals.
20. Nanny Agency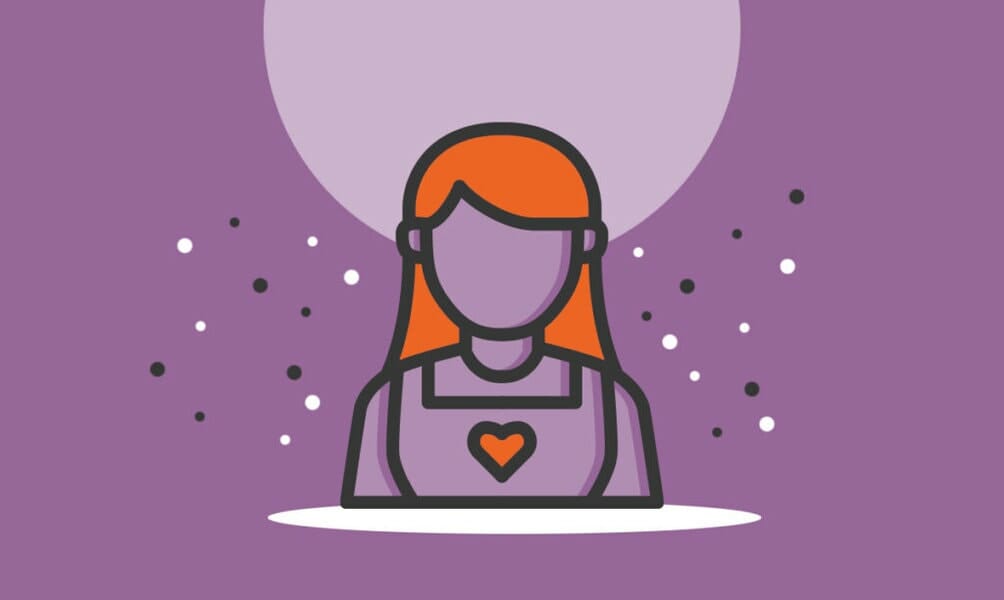 Nanny agencies play a crucial role in helping parents find reliable and experienced caregivers for their children. The agency typically employs a team of experts who thoroughly screen and interview potential nannies, ensuring they possess the necessary qualifications, certifications, and references.
By partnering with a nanny agency, families gain access to a pool of pre-screened nannies who have been carefully vetted. The agency takes into account the unique needs and preferences of each family, matching them with nannies who possess the right skills and personality traits to provide exceptional care.
Additionally, a reputable nanny agency provides ongoing support and guidance to both families and nannies, fostering a strong and positive relationship between all parties involved. With the help of a nanny agency, parents can have peace of mind knowing that their children are in safe and capable hands, allowing them to focus on their work and other responsibilities while ensuring their little ones receive the care and attention they deserve.
21. Creative Agency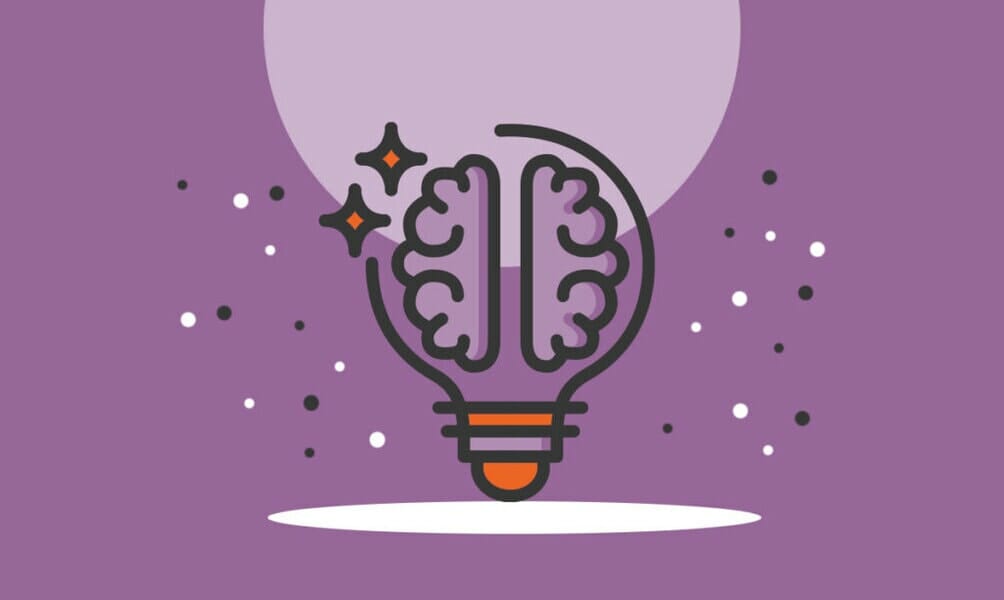 In the expansive world of agency businesses, starting a creative agency stands out as a compelling endeavor, especially in an age dominated by digital communication and branding. A creative agency, equipped to provide services like graphic design, advertising campaigns, content creation, and brand strategy, has the potential to transform a company's public persona.
However, establishing a successful creative agency requires more than just a flair for design or content. Building a diverse and skilled team is paramount, ensuring a range of expertise that can cater to varying client needs. Nurturing relationships and understanding client objectives will set the foundation for repeat business and referrals. Furthermore, in a field saturated with talent, differentiation becomes key.
By carving out a unique niche, fostering a distinct agency culture, or specializing in a particular industry segment, a creative agency can position itself prominently, ensuring sustained growth and recognition in a competitive market.
Comments