Back to Business Ideas Categories
14 Best Business Ideas for INTJs
Written by: Howard Tillerman
Howard Tillerman is the Chief Marketing Officer for Step By Step Business and an award-winning marketing professional.
Edited by: David Lepeska
David has been writing and learning about business, finance and globalization for a quarter-century, starting with a small New York consulting firm in the 1990s.
Updated on October 2, 2023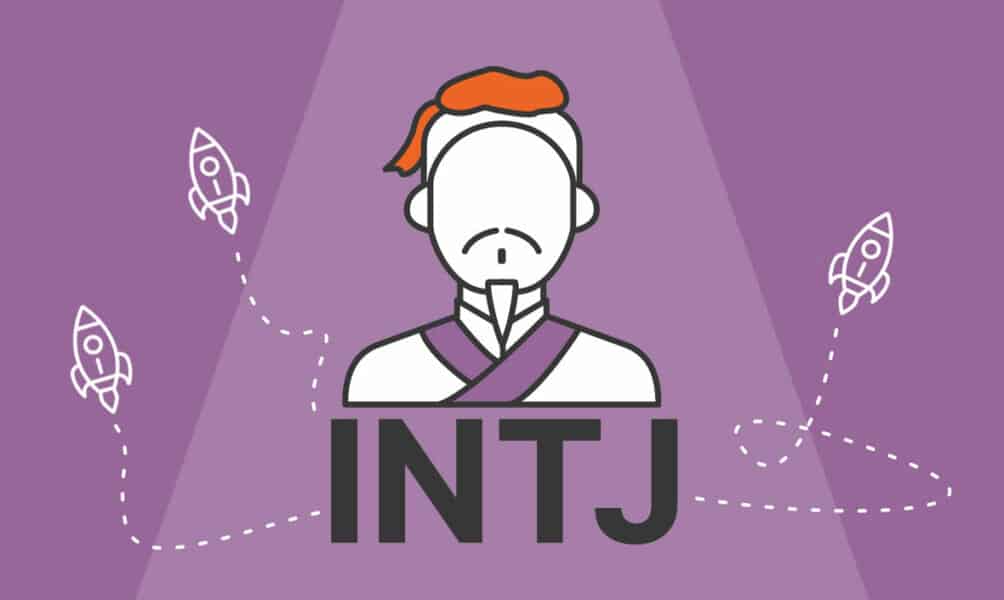 14 Best Business Ideas for INTJs
App Development
Bitcoin Mining
Telemedicine
Sell on Amazon
IT Consulting
Greenhouse
3D/4D Ultrasound
EV Charging Stations
Computer Building
Tax Preparer
Excavation
Internet Service Provider
Advertising
Webcam Business
INTJ personality types (Introverted, Intuitive, Thinking, and Judging) tend to be private and reserved, but they are innovative, independent and logical. When they focus on a task at hand, they could appear cold and distant. They work best with people who are experts in their field, according to the Myers-Briggs Type Indicator.
This personality type thrives in scientific or technical environments. INTJs might consider developing an app, bitcoin trading, or starting a telemedicine business. Read more about these and other INTJ business ideas below.
1. App Development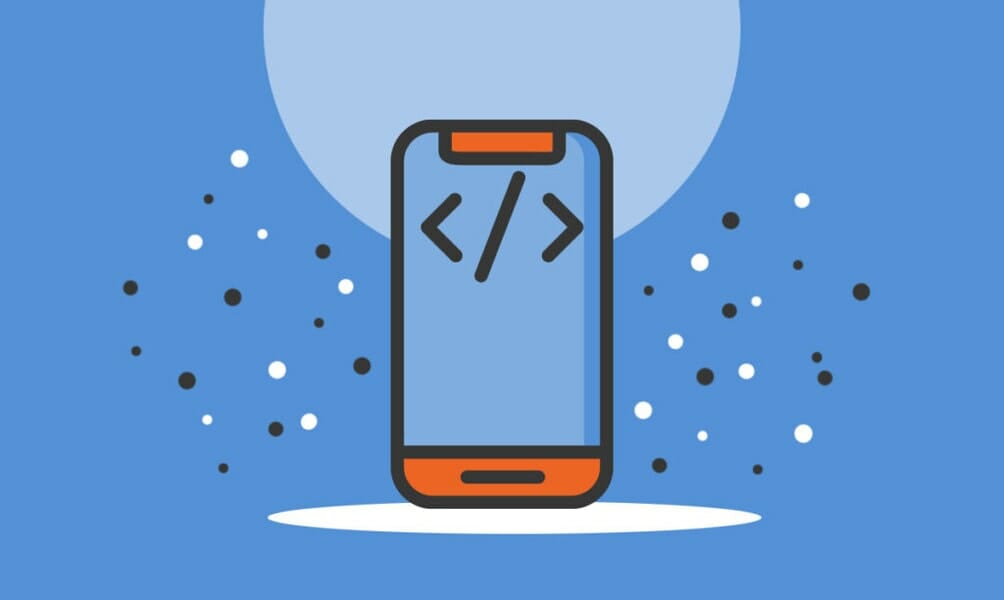 Did you ever think about how often you use mobile apps? Probably many times a day, which is why apps are among the world's fastest growing industries. The global app market is worth more than $465 billion and expected to expand nearly 40% by 2026. If you have some tech skills, you could start your own app business and ride that growth to great success.
Getting there, however, will not be as easy as unlocking your phone. First, you'll need a great idea for your first app. If you've already got that, you'll need to do the build out and coding, then have the app vetted and approved by major app outlets, like Apple and Google. And that's when the real work begins — convincing smartphone owners that your app is more appealing and valuable than the millions of other apps competing for their attention.
You might think that's the easy part, but many entrepreneurs make that same mistake. Even the most brilliant apps need a well-executed marketing strategy to take off. Any fool can make an app. The hard part is getting people to use it.
2. Bitcoin Mining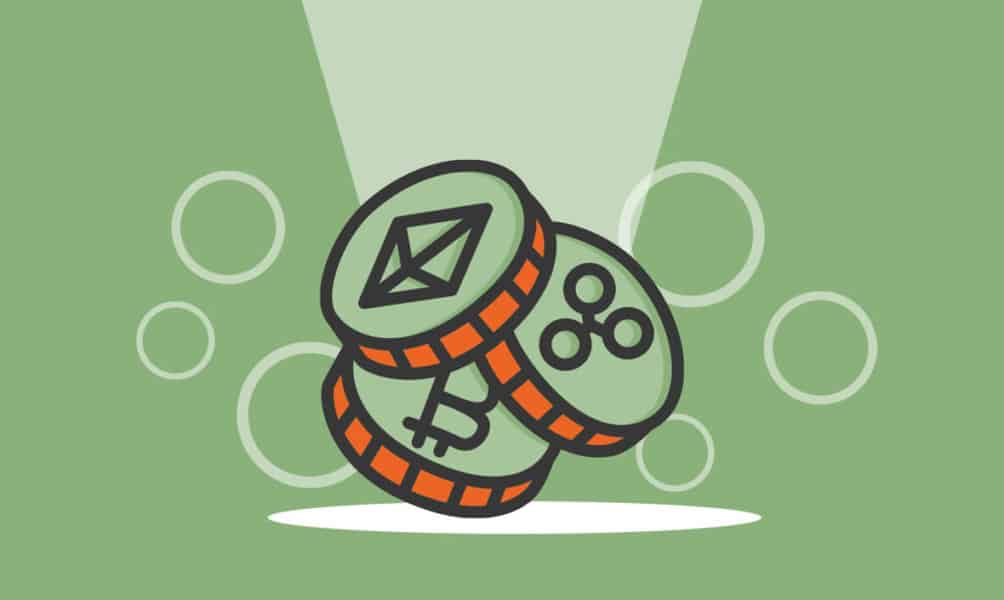 With bitcoin and other cryptocurrencies surging in value, a lot of people are setting up trading businesses. Bitcoin, the dominant player in the cryptocurrency market, has a massive market capitalization that has been growing steadily since 2013 and reached around $600 billion in June 2021. Majority of bitcoin ATMs are in the US, but no single bank or institution controls this network. If you're thinking about starting a bitcoin business, this is your opportunity.
It may seem complicated, but you just need to follow some steps to set up a bitcoin exchange. You will need a cryptocurrency exchange account, personal identification documents, a secure internet connection and a method of payment like bank accounts, and debit and credit cards. Be mindful of the risks, though, because your account may be compromised without proper storage and security measures. Bitcoin and other cryptocurrencies are also highly volatile, intangible, and uninsured. They can be used for criminal and illegitimate purposes, so it would be wise proceed with cautious optimism.
3. Telemedicine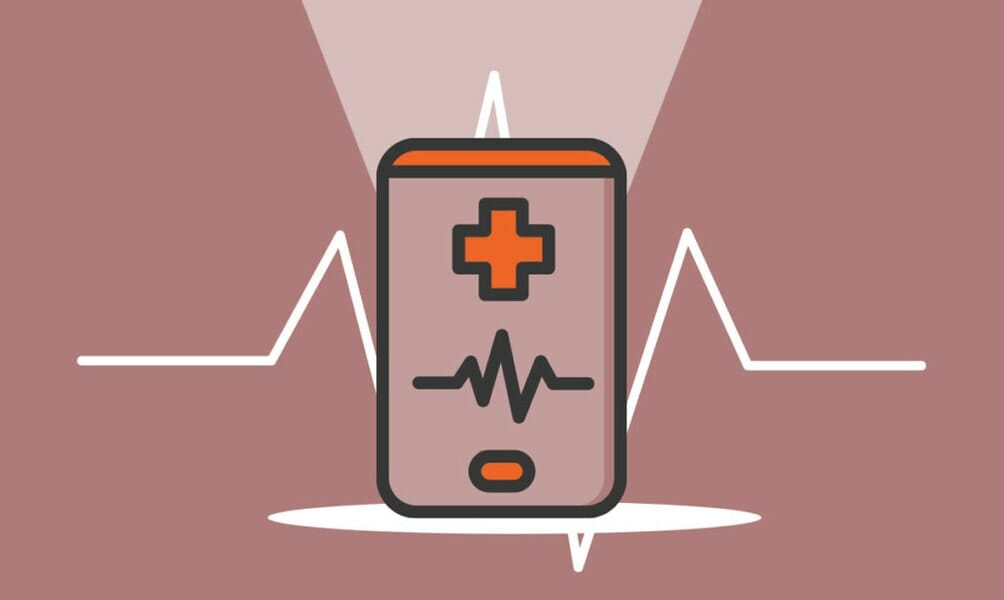 The coronavirus pandemic saw telemedicine services spike across the globe as physicians found ways to provide health care even during quarantine by tapping virtual communication technology. In the US, total earnings from telehealth services are estimated at $17 billion in 2022. The industry is expected to continue growing in the next five years, considering the increasing number of older adults and higher federal funding for healthcare. If you're thinking about starting your own telemedicine business, there's no better time to do it.
To set up your telemedicine business, you need to comply with licensing requirements and other regulations first. Aside from getting a computer, smartphone and other mobile gadgets, you have to set up social media accounts as well as download instant messaging apps and video conferencing software. You will also need email clients and project management tools. Having a digital payment facility is very important to facilitate collection of fees and other charges. Once you have these digital tools, you can start providing virtual health care services in the comfort of your home.
4. Sell on Amazon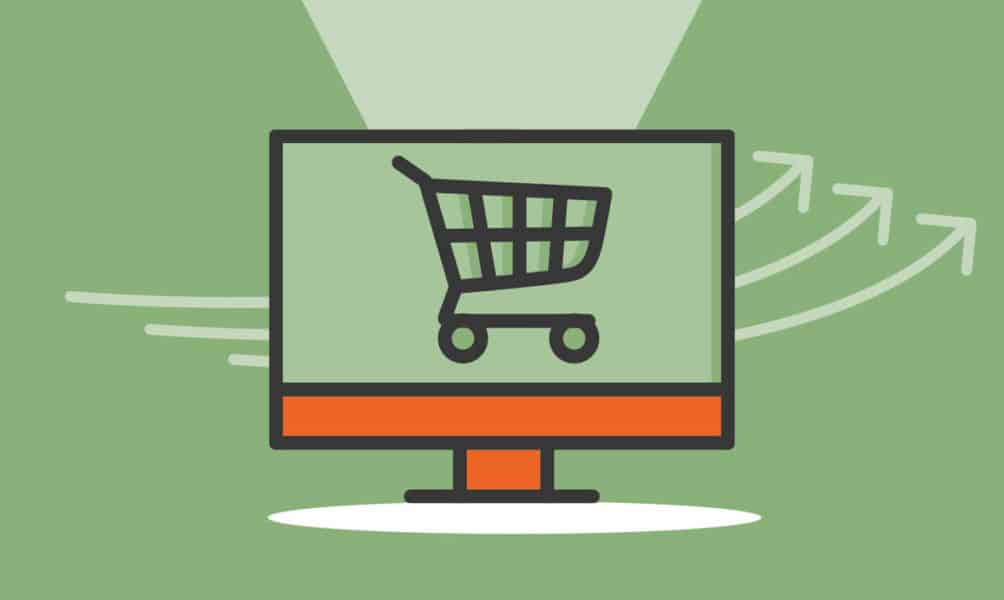 Have you got some great products, but have never sold goods online? One of the best places to start is the world's largest retailer, Amazon, which gives you immediate access to 300 million global shoppers. Whatever you're offering, you could become an Amazon seller and offer your goods straight to all those customers and businesses. And for an added fee, Amazon fulfillment can take care of all your shipping, returns and customer service.
It might seem overwhelming at first, but it really isn't that difficult to get started with Amazon. You'll just need to choose a selling plan (individual or professional), determine your strategy (reseller or brand owner), create an Amazon seller account and start adding your products to your new seller's page. As long as your products are appealing and your marketing and descriptive content is strong, you should start seeing sales in no time.
5. IT Consulting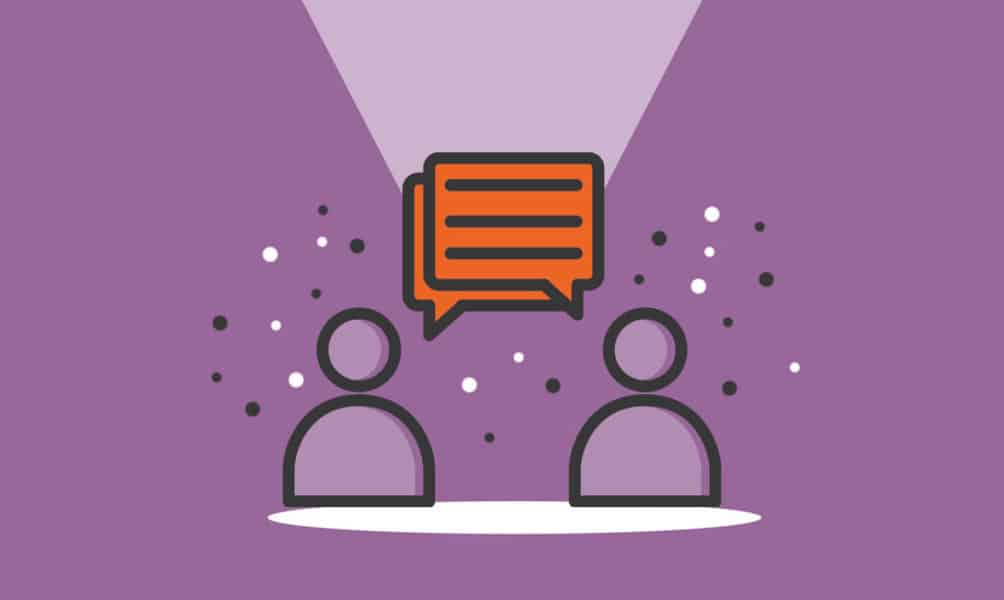 As our world becomes increasingly digital, it's no surprise that more and more businesses need guidance and insight on how to adapt and take advantage of this new technological landscape. This helps explain why IT consulting in the United States has been growing fast and is already worth more than half a trillion dollars. The industry is expected to expand further in the years ahead, which means now is a fantastic time to start your own IT consulting firm and get in on the action.
The crucial element is expertise. If you have a computer science, IT or engineering degree and have spent a few years doing related work at a respectable consulting or tech firm, you have the resume needed to become an IT consultant. You'll need to build a strong website and register your business, but you could soon be offering your tech insights to top businesses. Provide quality consulting for the first few clients, and you'll be well on your way to building a reputation, getting some referrals and being a successful entrepreneur.
6. Greenhouse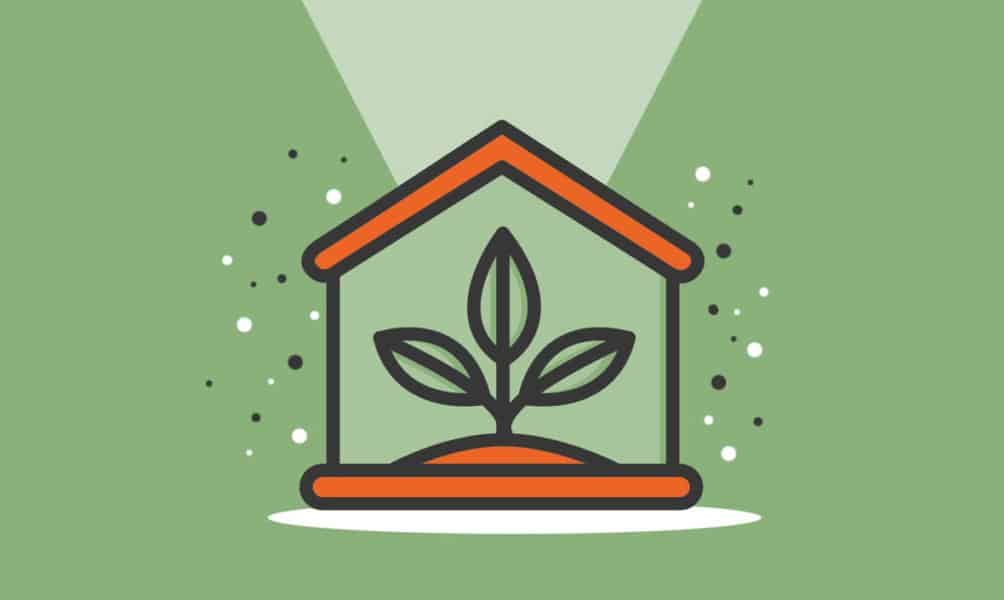 For a long time, they seemed like relics of a bygone age. But now, as weather becomes more unpredictable and people look to take greater control of what they eat, greenhouses are suddenly popping up like weeds! The global greenhouse industry is expected to more than double in the coming years, topping $3 billion. You could start your own greenhouse business and help people build the green sanctuary of their dreams while riding the market boom to major profits.
You could start your business from home, detailing your service offerings on an appealing website and meeting with clients at their homes. You will, however, need to have considerable understanding of the lay-out and construction of greenhouses, and hopefully some experience with farming, gardening and flowers as well. Without this, you'll have a hard time attracting business in an increasingly competitive landscape.
If you're a green thumb and a gardening pro, on the other hand, you should have no trouble drawing clientele, and could end up building more greenhouses than you can count.
7. 3D/4D Ultrasound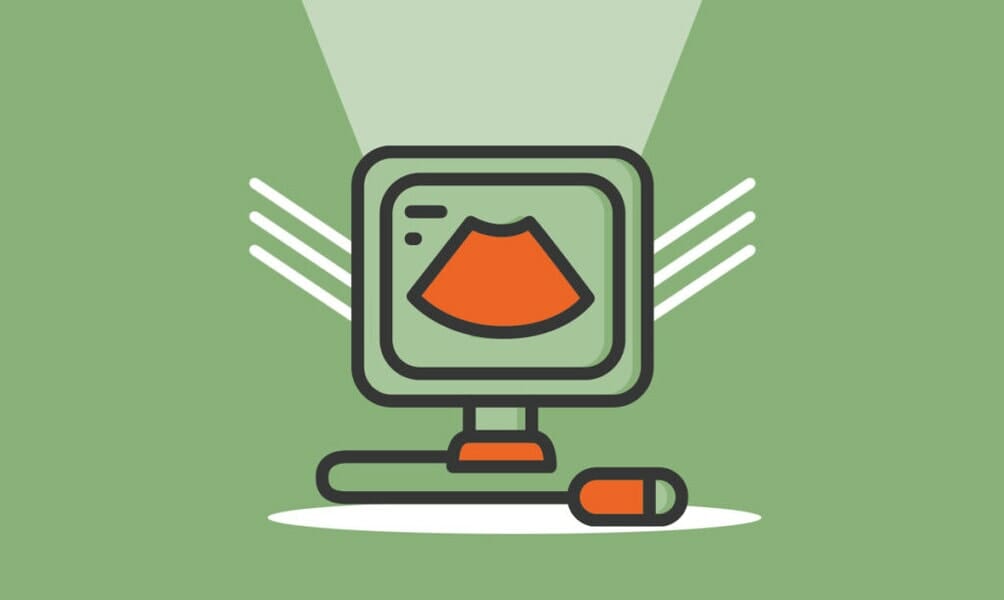 A growing aging population in the US is fueling demand for state-of-the-art medical equipment, like 3D/4D ultrasound devices. If you've been thinking about starting a 3D/4D ultrasound business, you're on the right track. The global market for 3D/4D ultrasound devices has been witnessing steady growth of around 4% per year since 2020. It is expected to reach $3.5 billion in value by 2025.
A 3D ultrasound combines 2D images into a data set while a 4D ultrasound is like a 3D ultrasound in real time, where data sets are constantly updated while the patient is being scanned. Both provide excellent images, facilitate monitoring and analysis, and are safe to use. To get your 3D/4D ultrasound business off the ground, you will need to research the startup costs and licensing requirements. You will also need to come up with a marketing strategy. Planning and organization are key when starting any business, so make sure you have a good business and marketing plan in place.
8. EV Charging Stations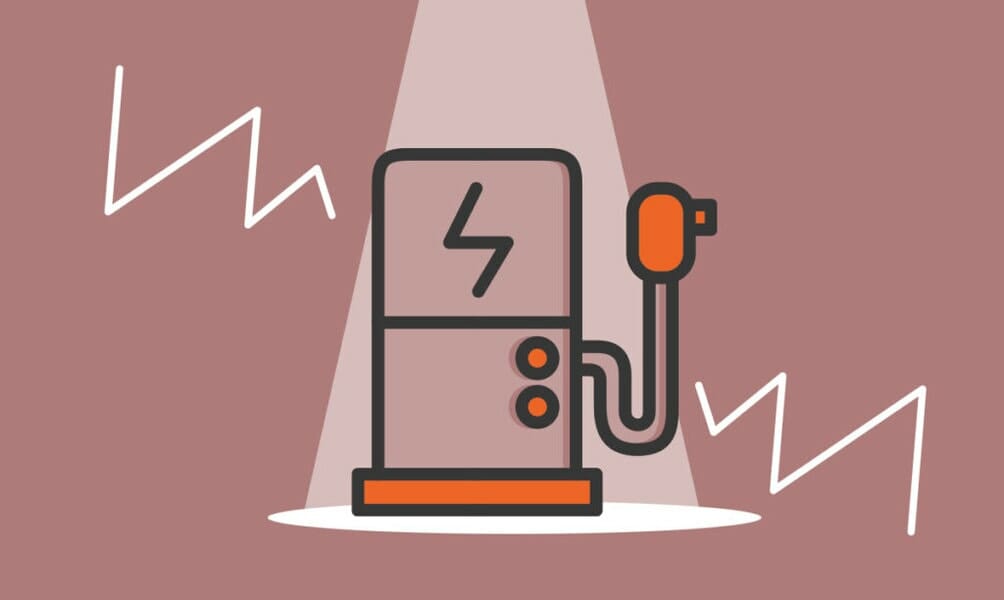 If you're an entrepreneur with an eye on the future, you're probably thinking about starting an electric vehicle (EV) charging station business. It's a wise investment; the market for EV charging stations is expected to grow significantly in the next few years as more car manufacturers introduce their own electric vehicle models. California, where most of the over 110,000 charging stations are currently located, is projected to grow its EV fleet size to 4 million by 2030. There's a market for EVs in other states as well.
Not sure where to start? You can start small by installing one or two charging outlets. You can gradually grow your business by increasing the number of outlets and stations. Having a network of charging stations across the US will make EVs practical. Before you open your charging station, make sure to comply with your state's laws and regulations. You also need to study the market and see what other charging stations are offering. You can easily attract customers if you can offer faster charging times and more efficient batteries.
9. Computer Building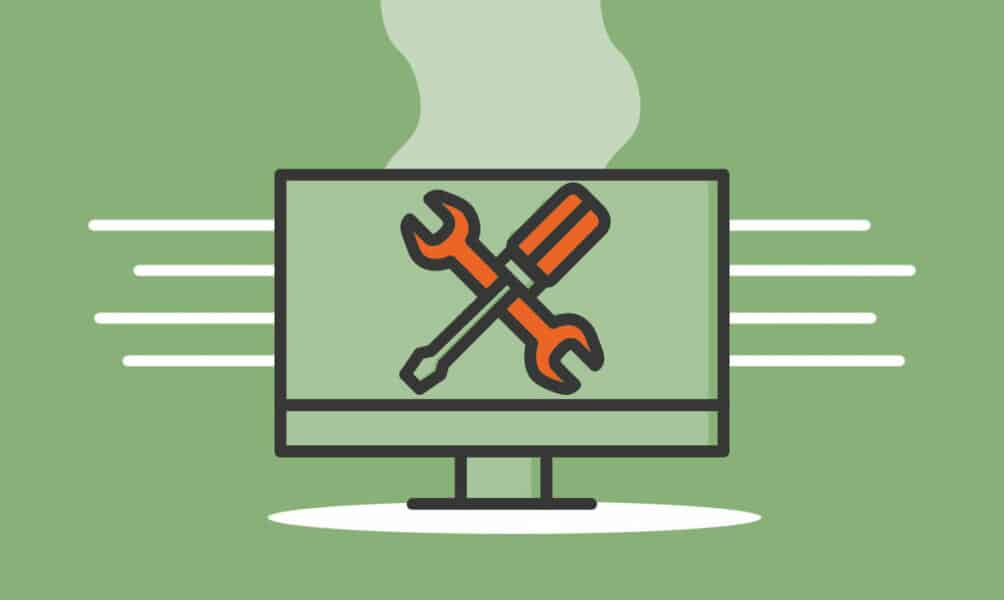 Are you the type of person who loves to take things apart and put them back together? If so, you might have what it takes to start your own computer building business. In this age of digital transformation, Americans are constantly purchasing or upgrading their computers. More than 60 million Americans buy a desktop or mobile personal computer every year, and the market is expected to be stable through 2025.
Before you can start, you need to have knowledge of computer hardware infrastructure and the skills to build computers. These often require an associate or bachelor's degree in computer science or computer engineering. You will also need to obtain professional certifications. People skills are also important because you may need to communicate with your clients or provide after-sales service and technical support. As more people increasingly use mobile devices, it's important to be knowledgeable about laptops, notebooks, netbooks and tablets. An option is to hire a computer technician and invest in training and other start up costs.
10. Tax Preparer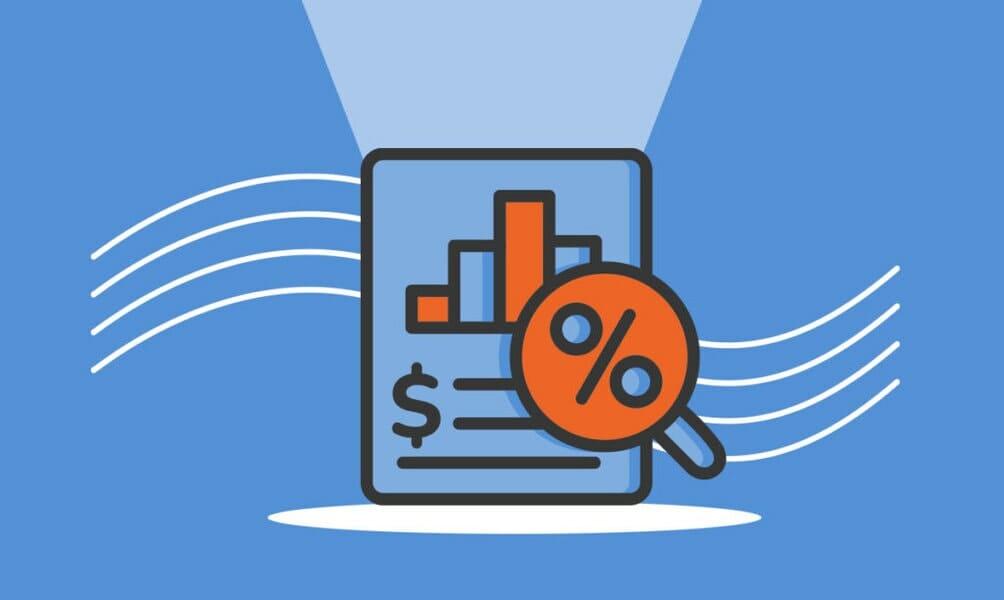 Taxes are inevitable, which is why the tax preparation industry has seen slow but steady growth for years, and is expected to continue to do strong business in the years ahead. If you're a licensed accountant or enrolled agent, you could easily start your own tax preparer business. But even if you're not, many US states still do not require licensing for tax preparers. Some states don't have any requirements, while others require that tax preparers pass a beginner's course in tax prep. Be sure to check with your state government before you get started.
Beyond that, you will need to get a PTIN, or Preparer Tax Identification Number, which the IRS requires all tax preparers to have. Beyond that, you'll just need to register your business and start offering your services online. Once you get that first client or two and provide excellent and affordable tax preparation service, you'll start seeing referrals and you'll be able to increase your rates and be well on your way to business success.
11. Excavation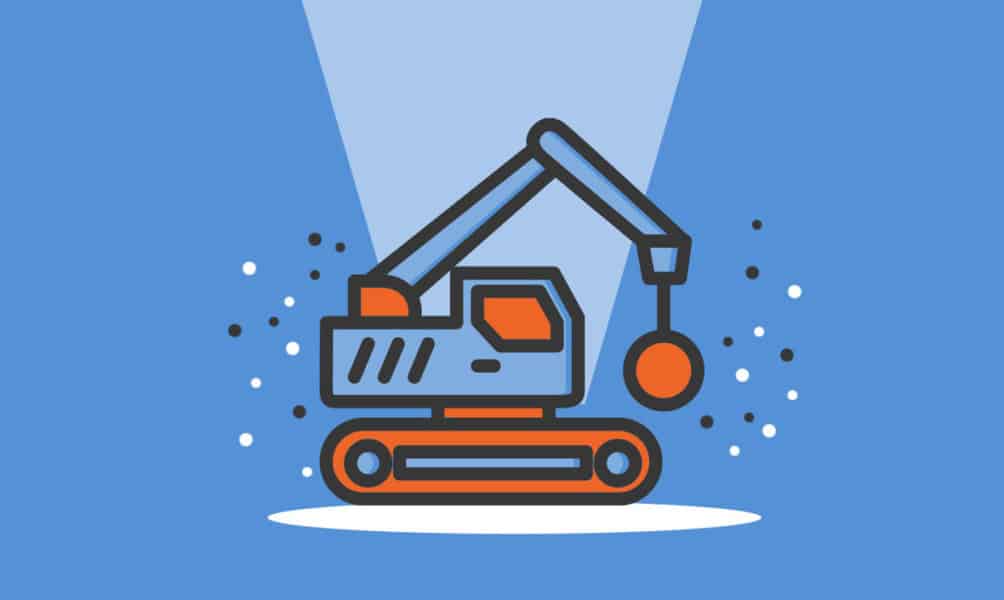 A booming construction industry is expected to drive growth in the US excavation services market. Excavation contractors prepare the land for construction by digging trenches and foundations as well as drilling shafts. The excavation contractors industry is estimated at $80 billion in 2022 and is still growing. Demand is projected to come from the private residential and nonresidential construction sector.
If you're hoping to set up an excavation business, you will need a huge upfront investment or a loan to acquire the necessary heavy equipment like bulldozers, backhoes, front-end loaders, dump trucks and others. You also need to know the licensing, permits and zoning requirements. Once you hurdle these requirements, you'll be able to take advantage of the opportunities in the market. Whether you're starting from scratch, taking an existing excavation business to the next level, or offering your services as a subcontractor, it will take a lot of hard work and careful planning to succeed in this business.
12. Internet Service Provider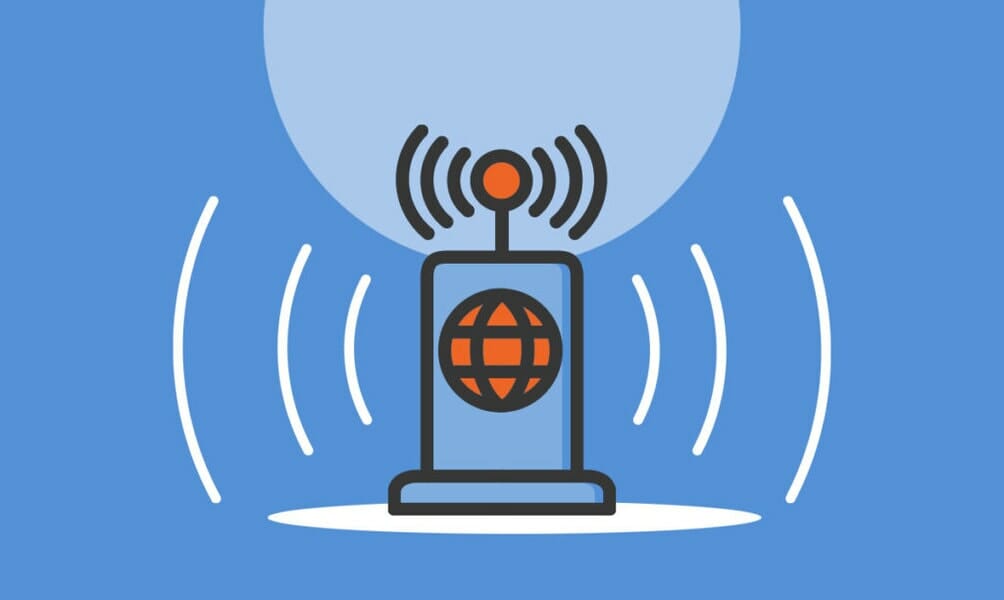 With the world's digital transformation, the internet has become an essential service. Globally, internet service providers earned about $450 billion in 2020. The market is still growing and there are plenty of opportunities even for new players like you, so you might want to start setting up an internet service provider business now.
Whether you are looking to start small or compete with the giants, you will need to install servers, cable lines and other equipment. It's a good idea to do research and find answers to frequently asked questions like, how much investment do you need, how will you raise funds, what are the legal and technical issues, and how to find customers.
Some people do not think that the internet is something they can make money from because it is too easy for people to switch between networks. But if you know how to position your products and services correctly, then it will be much easier for people to stick with you.
13. Advertising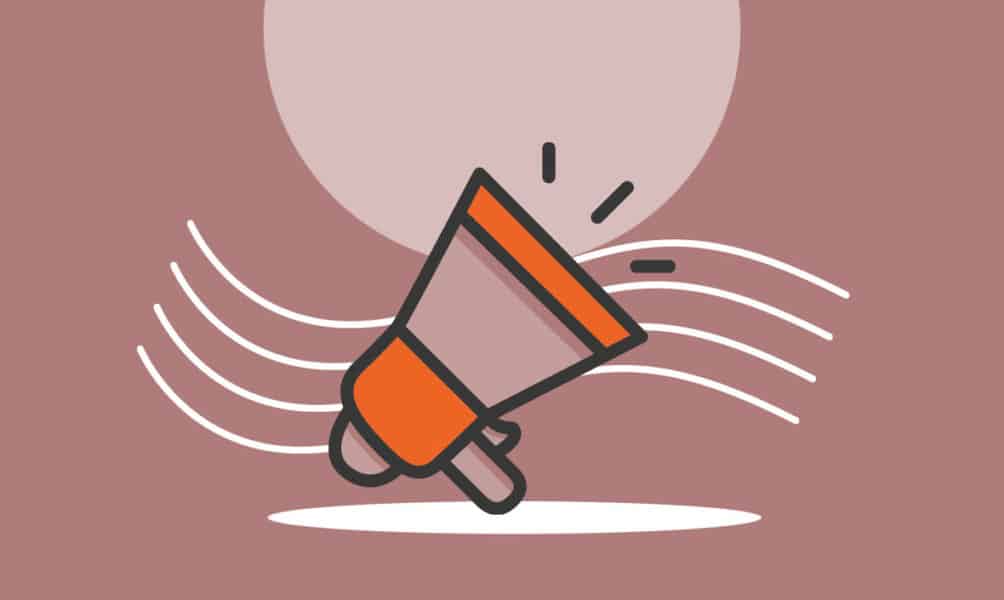 The global advertising industry is expected to steadily grow until it hits $1 trillion in 2026. If you want to corner a share of this massive market, you're not alone. With a lot of creativity, a good team and efficient networking, you can start an advertising business and come up with clever and memorable ad campaigns.
First, you must scout the right talents, train them and enhance their creativity. You will have to build up your brand to get ahead of the competition. You'll also need to closely study the target markets, be ready with your marketing tools, and keep pace with the latest trends and technologies that could give you a competitive edge. Being curious about people and their daily lives would help in creating content that is relevant and up-to-date. Some of the best ad campaigns show slices of daily life. If you pay attention, you'll be able to grab any opportunity that comes your way.
14. Webcam Business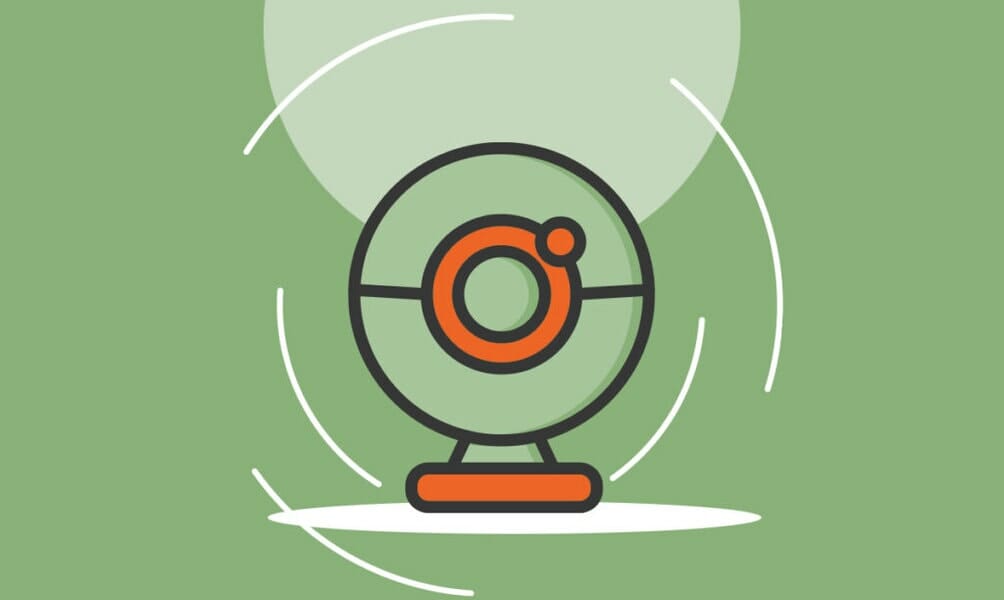 So, you've decided to start a webcam business. That's great! A webcam, or web camera, is a device that transmits an image or video in real time over the internet. Among others, it is used for streaming, perimeter surveillance, monitoring, live events, telehealth, online tutorials, and videoconferencing.
Did you know that at least 11 million meetings are held each day in the US? With many workers working remotely in the last two years because of the pandemic, many of these meetings are held via videoconferencing. This creates a strong positive outlook for the webcam market.
Before you launch your webcam business, it's important to learn about the different types of webcams, their uses, and the latest product innovations. For example, some webcam models come with enhanced resolution and bigger storage capacity. It will be to your advantage to develop a strong online presence in order to find clients. It's also a good idea to keep yourself updated with the latest market trends to be able to properly advise your customers.
Comments