Back to Business Ideas Categories
15 International Business Ideas
Written by: Carolyn Young
Carolyn Young is a business writer who focuses on entrepreneurial concepts and the business formation. She has over 25 years of experience in business roles, and has authored several entrepreneurship textbooks.
Edited by: David Lepeska
David has been writing and learning about business, finance and globalization for a quarter-century, starting with a small New York consulting firm in the 1990s.
Updated on October 2, 2023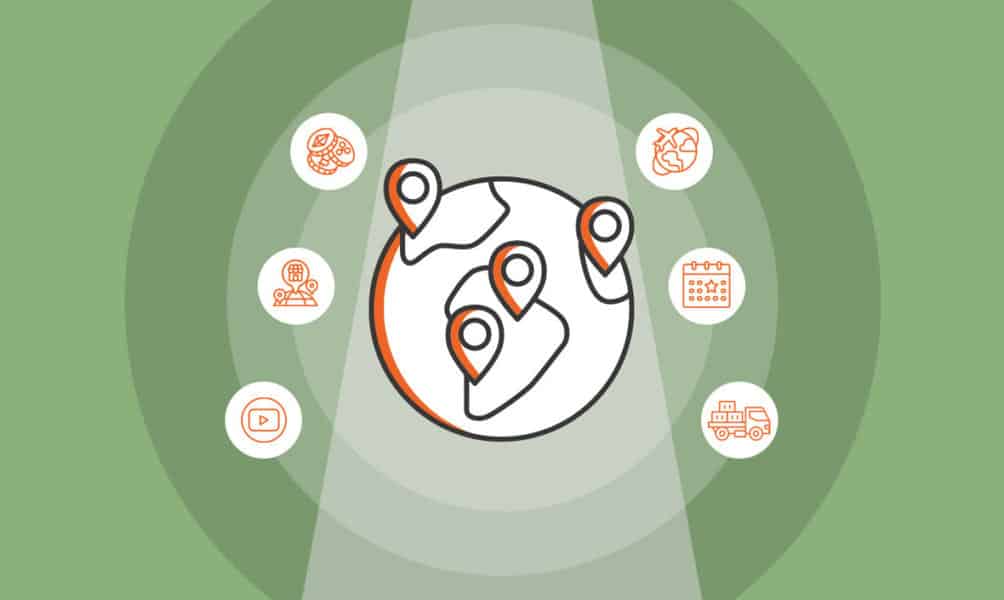 15 International Business Ideas
Import-Export
Cryptocurrency
Travel Agency
Event Planning
Franchise
Advertising Agency
Freight Forwarding Business
Real Estate Investment
Credit Card Processing
YouTube Channel
Online Courses
IT Business
Digital Marketing Agency
Online Gambling
Bookkeeping
21st-century business is global, and success today often requires going international. For a good opportunity, you could get into exports, travel, cryptocurrency, event planning and more. Most of these lines of work involve regular travel and meeting people locally and globally, online and off.
Best of all, international businesses are well placed for growth, thanks to our increasingly globally connected economy. Check our our list of great international business ideas and start thinking global.
1. Import-Export
Most people think starting an import-export business is too difficult or complicated. But that's not always the case, especially today, with the advantages of technology. To get started, you should probably focus on a single line of products, such as Middle Eastern carpets or Chinese vases. You should research several markets, find products in high demand, and seek out a reliable supplier.
At least in the early days, you should be able to work from home, as your minimal inventory will not require a warehouse. Before you start trading, however, make sure you've crossed all the bureaucratic hurdles, such as getting licenses and permits and preparing to pay the relevant taxes and tariffs. Finally, you'll need a strong marketing plan to start promoting your goods. With a little hard work and perseverance, you'll soon be selling goods around the world!
2. Cryptocurrency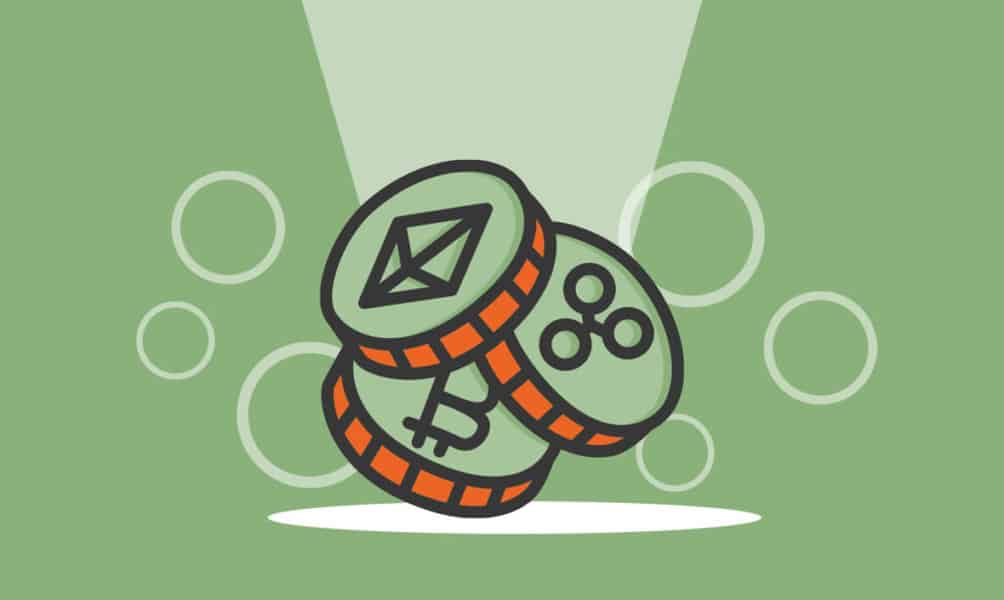 If you're an entrepreneur, or would like to become one, it's important to always be on the lookout for the next big thing. Lately, that thing has been cryptocurrency, the digital currencies that use cryptography and the blockchain to secure transactions and create new units. As of early 2022 the global cryptocurrency market is worth about $1.8 billion. By 2028 it's expected to be worth more than $32 billion, which means it's set for incredible annual expansion of nearly 60%.
Despite a few recent hiccups, cryptocurrency may still be the world's fastest-growing industry, and you can get in on the action with your own crypto business. Assuming you're not going to create your own cryptocurrency, which requires programming expertise, you'll need to decide whether you want to start a wallet, which is an application that helps users store and spend cryptocurrencies, or an exchange, which enables cryptocurrency trade. Another option is to become a cryptocurrency investor and broker, which will require considerable expertise regarding the fast-evolving field of cryptocurrency.
Whichever option you choose, be sure to do your research before committing too much of your, or other people's, hard-earned funds. If you do find a niche, this is an industry that could deliver massive returns.
3. Travel Agency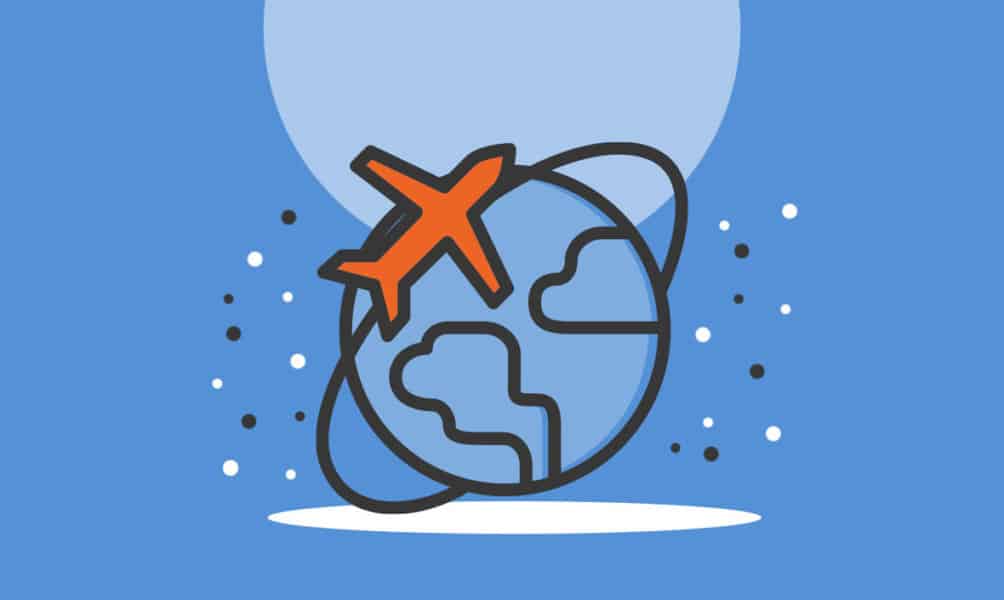 If you love to travel and are always planning your next trip, starting a travel agency might be the perfect career choice. It's a great way to share your love and knowledge of travel, and it can be very lucrative. US travel agencies are rebounding strongly from the pandemic and expect a 38% increase in revenue in 2022. Looking ahead, the market is expected to grow steadily through 2026.
If you have the resources, starting a travel agency business can be a breeze. But first, you need to identify your target market. Will you focus on domestic or international travel? A lot of Americans go on short trips for vacation or business purposes, providing an opportunity for travel agencies to earn money. Arranging tours and outings for international visitors is also possible now that the US has eased travel requirements. Once you find your niche and draw up a business plan, you should work on establishing your brand and promoting it to find clients.
4. Event Planning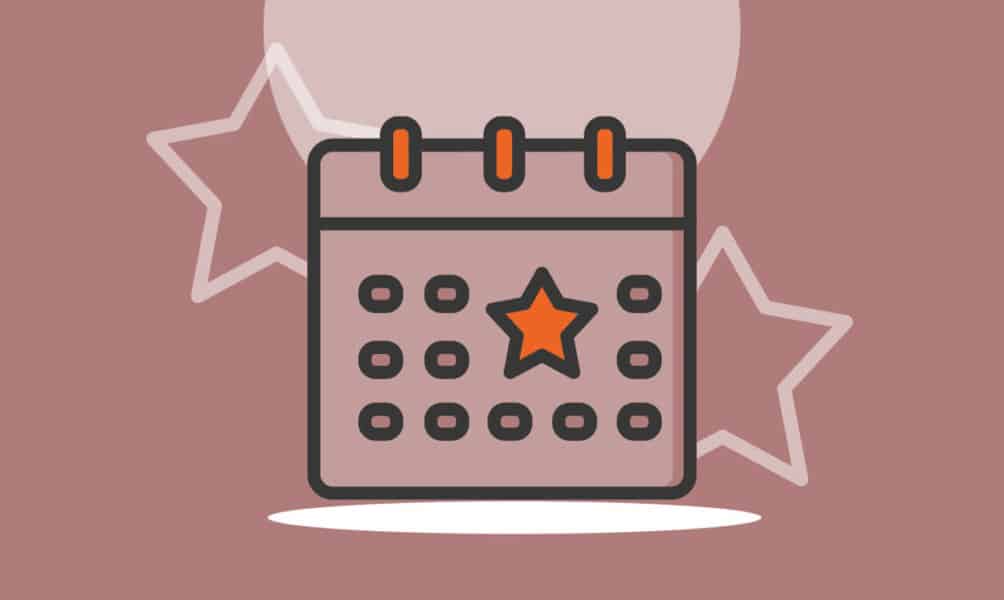 The biggest events — weddings, reunions, graduation parties — are often moments that people never forget. You can play a key role in making memories for countless people by starting your own event planning business. As the pandemic recedes, the industry has been growing fast and is now worth $3 billion in the US alone, so the opportunity is real. If you enjoy organizing and planning, this could be the perfect venture for you — and now's a great time to do it.
More and more people are looking to plan long-delayed major events, from weddings to reunions to memorials and more. You can grab a piece of this growing market with a bit of training, confidence and organizational skills. Starting an event planning business requires little investment, and event planners often make 15-20 percent of the total cost. So just imagine how good you'll feel working from home while planning a $100,000 wedding!
5. Franchise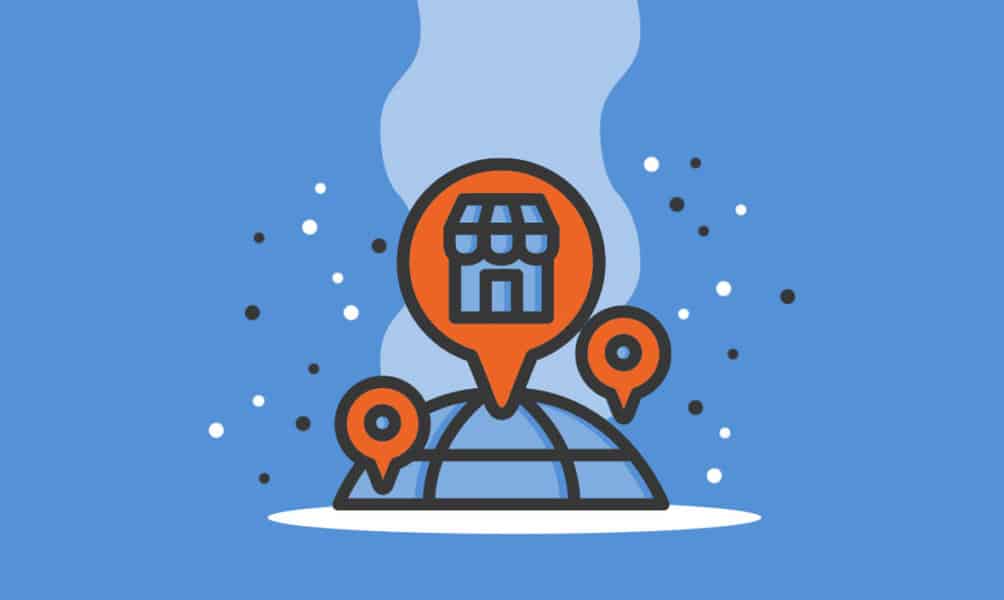 Starting a franchise is a popular way of expanding a business and increasing its value. A franchise, which is acquired after paying a fee, enables the franchisee to sell a product or service under the franchisor's name. Among the top US franchises are McDonald's, KFC, and Burger King. Convenience store 7-Eleven is another successful franchise.
If you're thinking of expanding your business through franchising, it's important to understand first how this business model works. You'll need to comply with legal requirements, come up with an operations manual to guide franchisees, and carry out an effective sales and marketing program for your brand. You'll also be expected to train your franchisees, assist them in opening and running their own stores, manage the supply chain, and control quality in all franchise units. With careful planning, you can develop a successful franchise network in no time.
6. Advertising Agency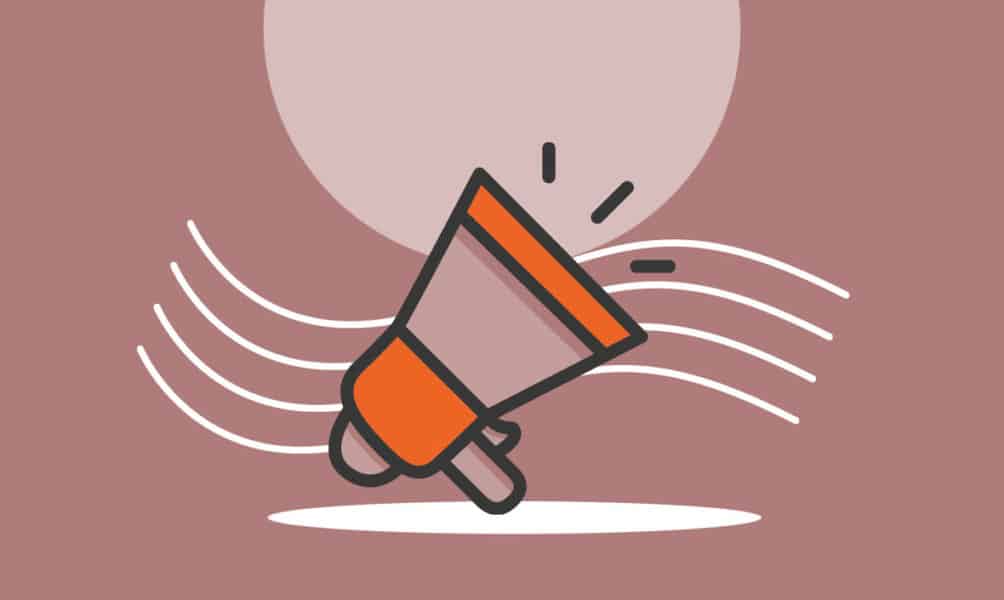 The global advertising industry is set for steady growth and expected to reach $1 trillion in revenue in 2026. If you want your share of this massive market, you're not alone. With a lot of creativity, a good team and efficient networking, you can start an advertising business and come up with clever and lucrative ad campaigns.
First, you must scout the right talents, train them and enhance their creativity. You will have to build up your brand to get ahead of the competition. You'll also need to closely study the target markets, be ready with your marketing tools, and keep pace with the latest trends and technologies that could give you a competitive edge. Being curious about people and their daily lives would help in creating content that is relevant and up-to-date. Some of the best ad campaigns show slices of daily life. If you pay attention, you'll be able to grab any opportunity that comes your way.
7. Freight Forwarding Business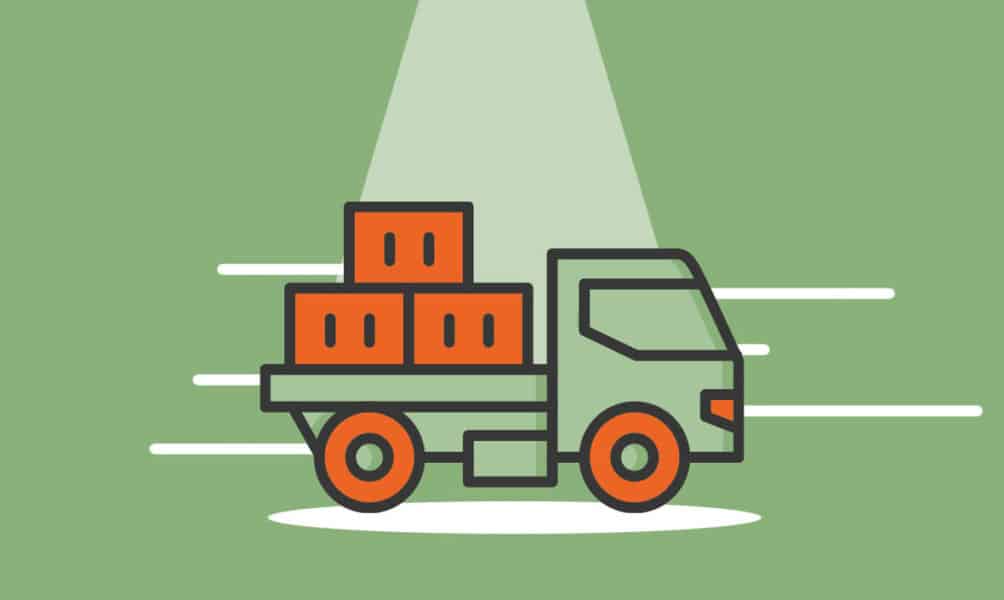 With many countries opening up their economies, international trade volumes are increasing again and driving growth in the freight forwarding market. In the US, freight forwarding brokerages and agencies are expected to earn more than $150 billion in 2022. They comprise the second largest segment in the transportation industry. There's still room for new players, especially those who can offer innovative products and services. If you're thinking of starting your own freight forwarding business, now is the time to do so.
Freight forwarding may seem like a complex business to start, but it can be a breeze with the right tools. A wise move before you launch your business is to choose the services that you will offer, whether it's customs clearance or transportation services. The permit and license requirements will depend on your choice. You also need to be knowledgeable about the legal issues. Find a good location for your facilities, but go digital to promote your business and coordinate with your clients. If you do this right, you will soon be raking in profits!
8. Real Estate Investment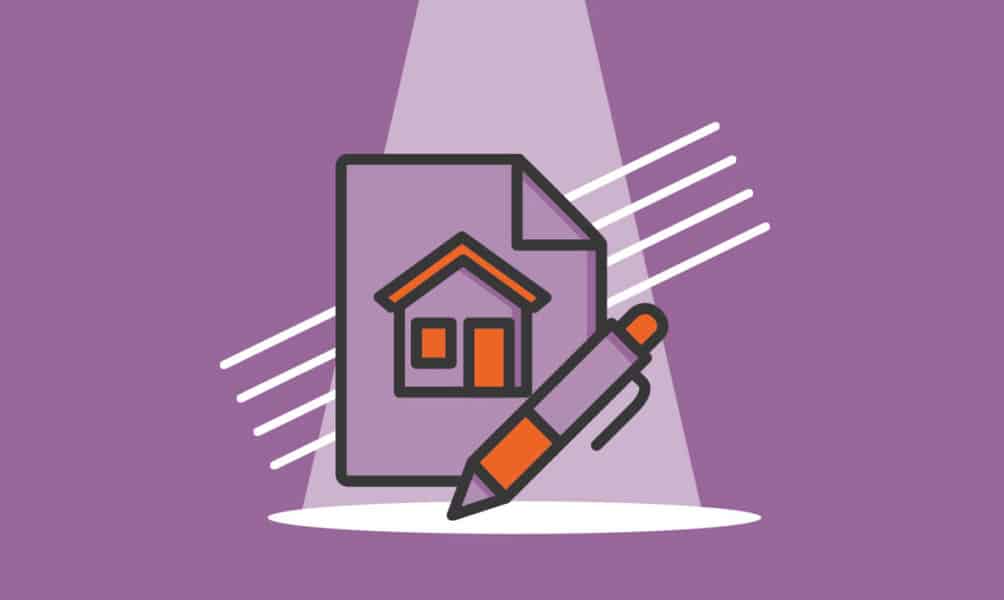 While the pandemic destroyed many industries, it drove the real estate market into a record-setting boom, as millions of people sought to secure a safe long-term home or move out of crowded cities, creating a $500 billion industry. US real estate prices hit record highs in 2021 and the strong market has held steady in 2022, so now is a great time to get in on the boom, help people find the home of their dreams and make a good living at the same time.
When it comes to making money, real estate ranks among the more sound investments because a piece of property is almost guaranteed to appreciate over time. If you're looking to get into the real estate game, you should know that it may not be as hard as you think. If you're looking to be an agent or broker, you'll need to do some studying and get your real estate license. But if you're more interested in investment and possibility property management, no training or certification is required. What is required is a significant amount of capital and a good eye for value.
You could start by researching your local market. When you see a home or two offered at below-market rates, that may be opportunity calling your name. But be sure to do your due diligence before taking the plunge and starting a real estate investment business.
9. Credit Card Processing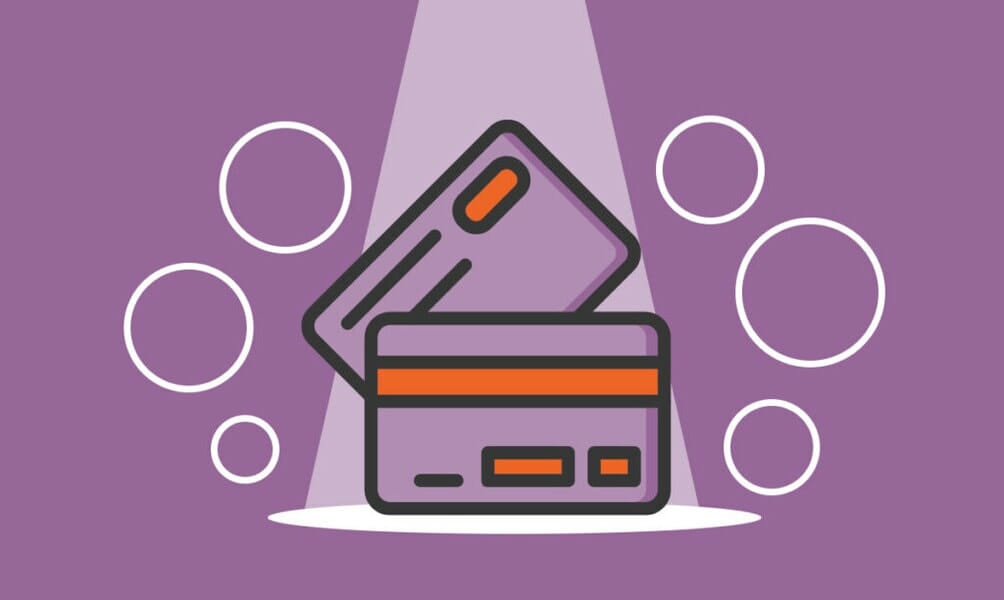 If you know how payment processing works, you may want to start a credit card processing business. Credit card transactions account for over a third of in-store US purchases and the total value of in-store credit card transactions is set to grow to more than $2 trillion in 2022. This does not count transactions for online purchases, which are also rapidly growing.
Before starting your own credit card processing business, it's important to understand the role you will play. There are two types of credit card processors. Front-end processors route transactions from the merchants to the cardholder's bank to make sure funds are enough while back-end processors move the money to the merchants' issuing bank. As a credit card processor, you will have to make sure that the data is transmitted securely. It is also important to keep track of the latest technology and market trends as you will be competing with the biggest credit card processors.
10. YouTube Channel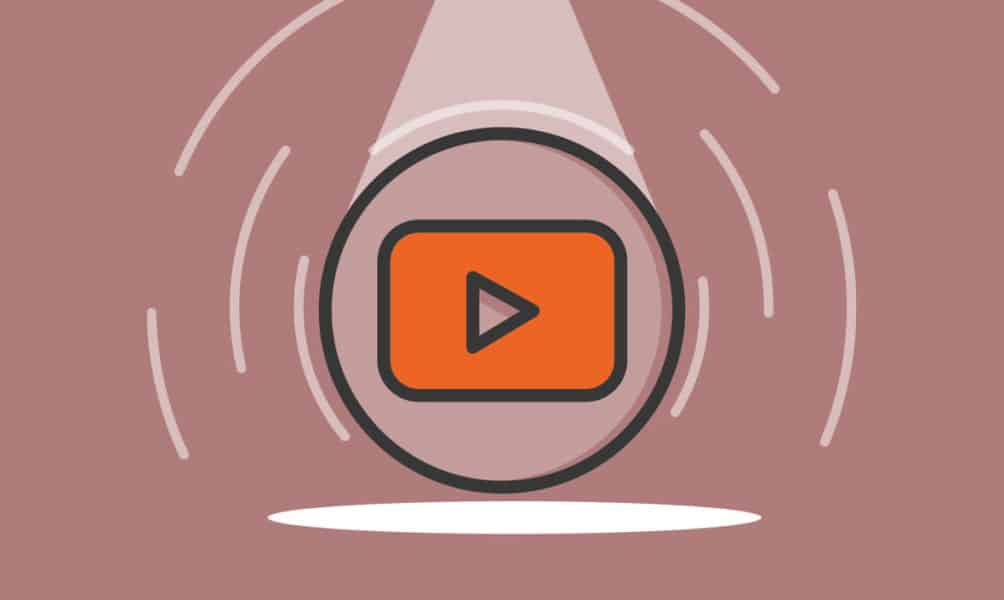 Looking to start a YouTube business? Not a bad idea! Video platforms like YouTube are one of the best places for entrepreneurial opportunity these days. YouTube's ad revenue increased a stunning 25 percent in 2021, which means now is a great time to get in on the action.
The big question is how to begin. If you have some expertise or skill that is in great demand, you could create a series of videos and start your own YouTube channel. From there, you'll need to generate visitors, and a great way to do that is to post about your videos and expertise across all social media, and tell your family and friends.
As you keep delivering quality content, you should be able to generate subscriptions, and that's when the ad dollars start rolling in.
11. Online Courses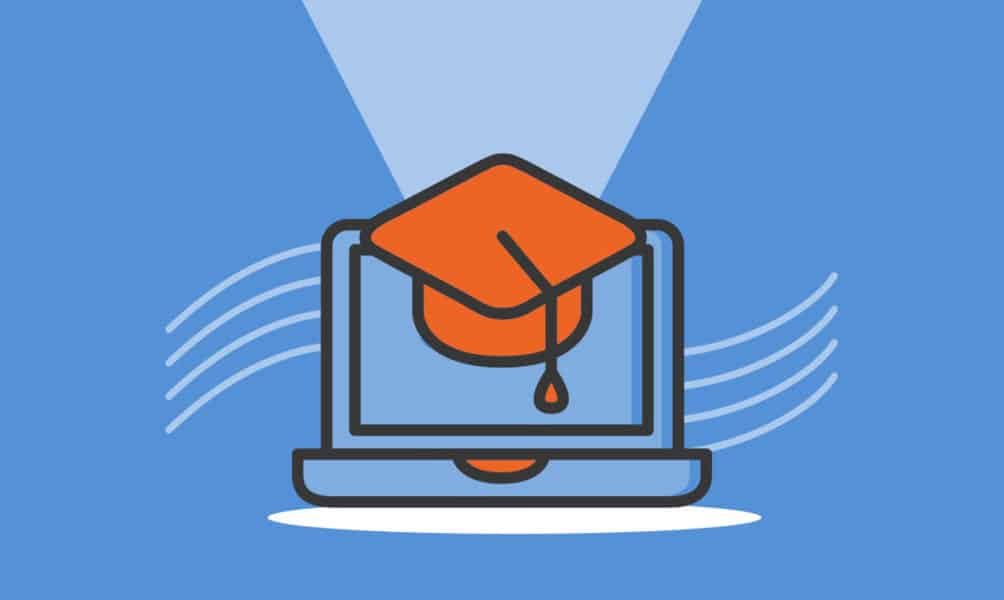 Thanks to video conferencing apps, e-learning and online courses are becoming more popular and seeing explosive growth. The global online courses market exceeded $250 billion in 2020 and is expected to expand four-fold to $1 trillion in revenue by 2027. If you're an expert in a certain field, then you can start an online courses business and help educate the world while making good money.
Before you can launch, it's important to update yourself on the latest trends, such as the use of artificial intelligence and virtual reality. Integrating these into your online courses and providing engaging content could even spell the difference for your business.
You can start small and run your business from home. You'll just need a computer, fast and reliable internet, an appealing website, and a sharp marketing plan to attract clients. With these in place, your online courses business will surely attain success.
12. IT Business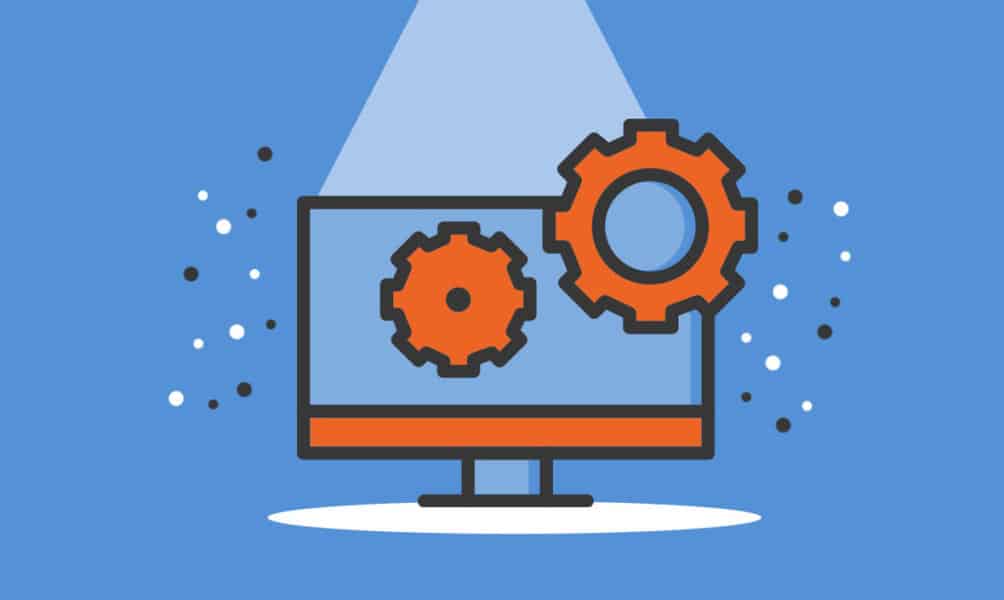 Are you thinking of getting into IT? Good idea! US IT services are booming as more companies boost their tech budgets after two down years. And many of those firms are outsourcing their IT. In fact, IT outsourcing is the largest segment, accounting for a third of IT's projected $400 billion revenue in 2022. The market is set to grow further in the next five years.
To get started, it would be wise to pick a niche market. Will you offer cloud-based services, focus on the software-as-a-service market, or provide managed IT services? It's also a good idea to identify your target market. Who is likely to need your services? Once you've determined that, create a marketing strategy that focuses on how your IT services can benefit them. You'll need to invest in equipment and software, as well as develop a strong team who can help you deliver top-notch services. With these in place, you'll be ready to make good money in IT.
13. Digital Marketing Agency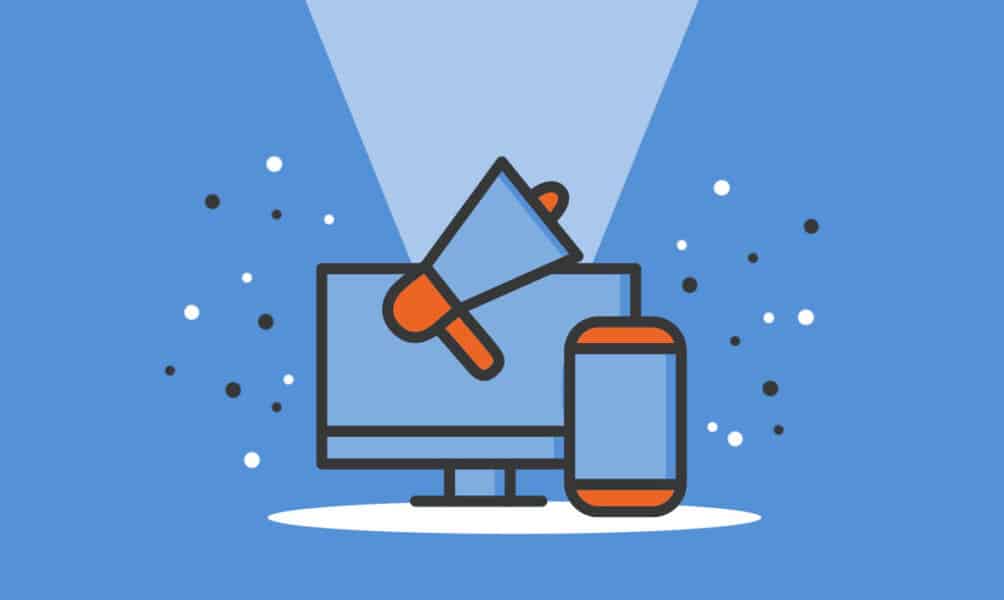 With many people staying at home and working remotely because of the pandemic, companies have also gone online and undertaken digital marketing initiatives to keep their target markets engaged. Global digital marketing is booming right now, and expected to more than double to $786 billion by 2026.
If you're looking to start your own digital marketing business, you're in luck. There has never been a better time to do it. Just catch up on the latest industry trends and know the steps in setting up a business. Keep in mind that since this is a relatively new industry, there are no concrete guidelines for success, but some insights into how other companies grew their own businesses can be helpful. Read and learn everything you can about the business before uploading your first social media post or your first digital ad. Once you've done that, you should be able to get the hang of digital marketing!
14. Online Gambling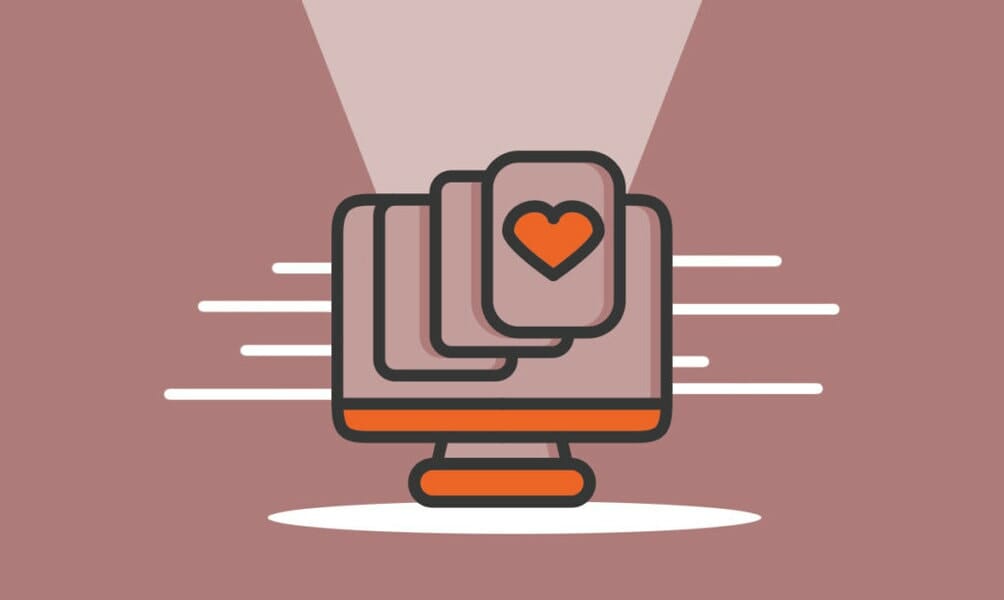 Ready to start your own online gambling business? Make sure you do business in any of the six states that have legalized online casinos – New Jersey, Pennsylvania, Michigan, Delaware, West Virginia and Nevada. At least seven other states have introduced laws, hoping to do the same. The online gambling market was valued at more than $2 billion in 2020 and is projected to grow 17% annually the next five years as bettors continue to migrate from offline to online gambling.
So if you're ready to take the plunge into the world of online gambling, start by choosing the software provider. There are several in the market, so you have to research each provider's pros and cons. Once you've made that choice, select your gambling content and apply for a license. You also need to establish safe and sure payment processes. Finally, develop your website and promote your business through social media and other platforms. With a bit of luck, you'll be hitting the jackpot soon!
15. Bookkeeping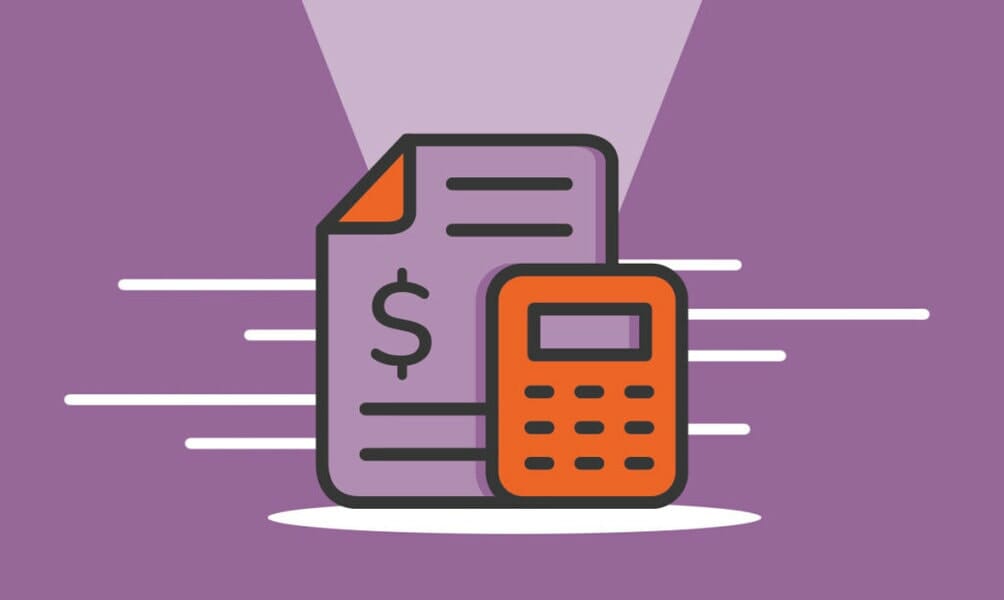 You probably think that bookkeepers and accountants do largely the same work, and in some minor areas their work does overlap. But for the most part, bookkeepers perform the minute recording of day-to-day financial transactions, while accountants use bookkeepers' data to create financial statements and review a company's financial standing. The work of bookkeepers is, in fact, crucial to financial stability, which is why the US is home to 1.5 million bookkeepers and a growing $55 billion industry.
If you're hard working and good with numbers, you could start your own bookkeeping business and grab a share of that market while helping countless companies keep better track of their financials. What's more, you could work from home to start, and market your services to clients around the world.
Keep in mind that you will need to become a certified bookkeeper, which requires a good deal of training and experience. But once you've cleared that hurdle and begun building a reputation through great service, you'll be well on your way to success.
Comments