Back to Interviews with Entrepreneurs
Flamingo Marketing Strategies: Where Creativity Meets Business Growth
Written by: Esther Strauss
Esther is a business strategist with over 20 years of experience as an entrepreneur, executive, educator, and management advisor.
Published on November 9, 2023
Updated on November 14, 2023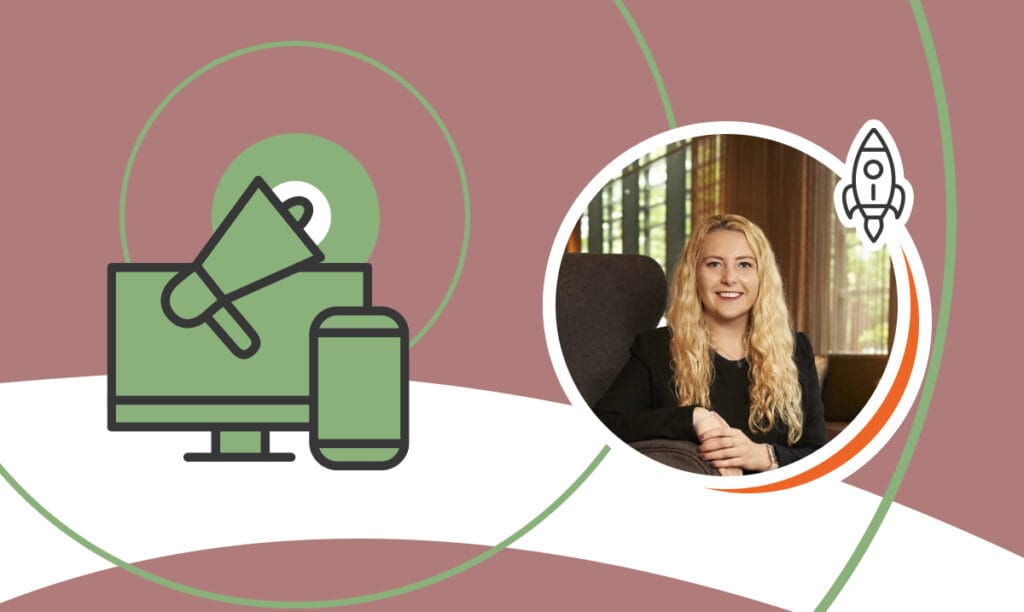 In the vibrant heart of Leamington Spa, England, a town known for its entrepreneurial spirit and burgeoning business community, Flamingo Marketing Strategies Ltd stands out as a beacon of creativity and bespoke solutions. With its eye-catching moniker that promises both flair and precision, this agency has carved out a niche in the tapestry of the marketing world, offering a spectrum of tailor-made strategies for small to medium-sized enterprises. Whether bridging connections in the B2B landscape or crafting compelling narratives for B2C campaigns, Flamingo Marketing Strategies is dedicated to bringing color and vitality to the brands it partners with.
At the helm of this dynamic agency is Emma Sansom, a name that resonates with innovation and leadership in the competitive marketing arena. As the managing director, Emma's vision is the compass that guides the team to new heights of creativity and success. In an industry that is constantly evolving, her ability to anticipate and adapt to the latest trends has made Flamingo Marketing Strategies Ltd a trusted ally for businesses seeking to stand out. As we sit down with Flamingo Marketing Strategies, we're not just exploring the inner workings of a marketing agency — we're delving into a story of ambition, inspiration, and the relentless pursuit of excellence.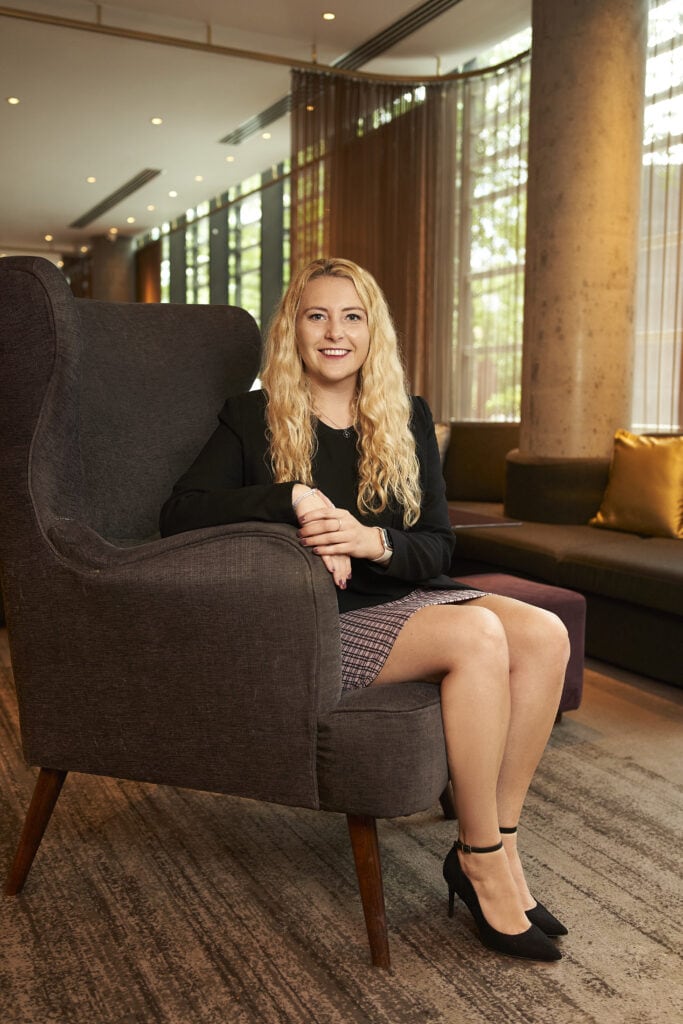 A Comprehensive Overview of Marketing Services
SBS – Can you give an overview of your agency, including your core services, target industries, and size?
Flamingo – We are an agency with a twist. Unlike your typical marketing agencies, we are more of a marketing department. We work with a small number of clients so we can deliver a huge amount of value and treat each business we work with like we treat our own. We are a team of six marketing experts and are able to cover the entire range of marketing services across lead generation and brand awareness. Covering your typical services such as content creation, email marketing, websites, graphic design, social media, photography, and videography, we are able to deliver everything our clients need in-house. We predominantly work with B2B companies with a turnover between £500k–£15m, who are keen to grow and have very little marketing in place but would be happy to outsource to Flamingo's team.
Unique Value Proposition
SBS – What is your agency's unique value proposition, and how do you differentiate yourselves from competitors?
Flamingo – We are also called "Flamingo" because we won't work with our clients' competitors, enabling them to be the Flamingo in a flock of pigeons. This means we are very versatile and spend a lot of time investing in learning about our clients and what makes them unique.
We see a lot of marketing agencies promising what they can't deliver, which is something we don't do. We are very honest with our clients, and we will take the time to understand their market and who they are targeting to build long-lasting lead generation funnels that build over time. A lot of people say to us, "We've been burnt by marketing agencies before," which just shows us that people are over-promising and under-delivering — giving us agencies a bad name, whereas we go against this norm and are completely realistic about the results they should expect to see, backed by evidence from our clients.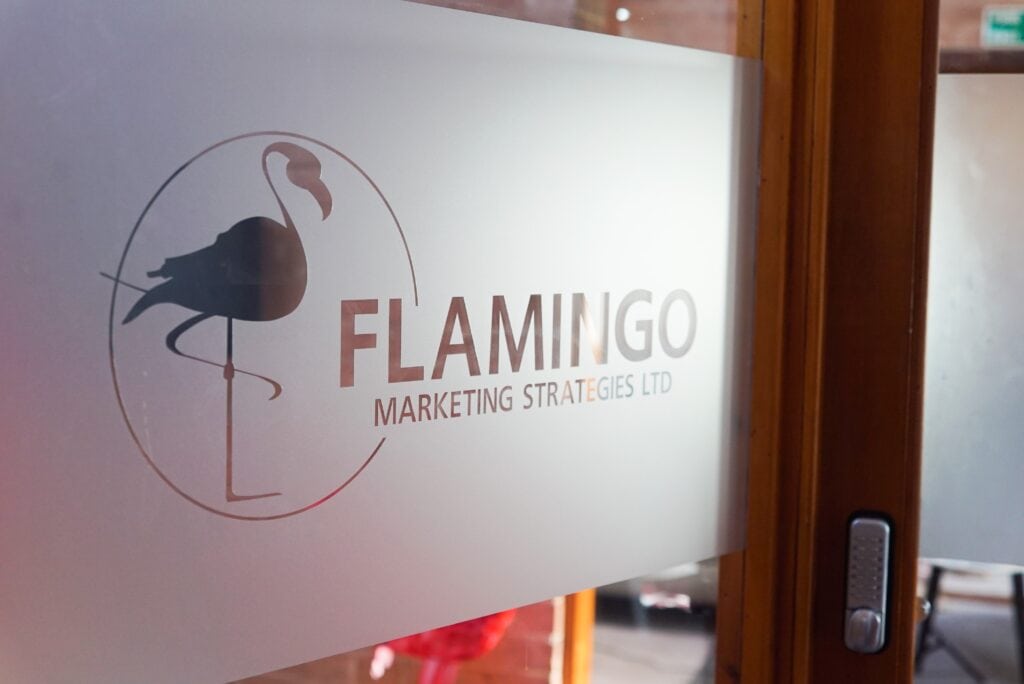 Client Triumphs with Flamingo Marketing
SBS – Can you share a few case studies or success stories of clients you've worked with?
Flamingo – Of course, we have a number of testimonials on our website that you can read here.
When it comes to defining success, our goal is to get our clients' marketing to such a high standard that they either stay with us long-term or they no longer need us. In fact, for us, the best reason to lose a client is that we've helped them "outgrow" us and be "big enough" to recruit in-house. This has now happened five times for us in four short years, the most recent client of which has written a case study titled "Zero to Hero," which can be viewed here and talks about the journey she's been on with us over the last two and a half years, going from having no marketing in place whatsoever to winning large clients from marketing funnels we've written and set up, and growing her database from a few hundred people to several thousand in a short space of time. This has created the funds she needs to hire in-house, so she has two full-time marketers joining her this month! We even went out for a celebratory meal in honour of her growing her own Flamingo wings and moving forward without us.
One of our other clients has gone from a team of 40 when they started with us to heading towards a team of 80 as their company has grown so much over the last 18 months. For this organisation, we helped them move from a following of around 1,000 people on LinkedIn to over 3,000. They converted a client worth £11m that they met at an event we organised with them and designed all of their stand and print work for the exhibition. We're also connecting their MD with 40–50 relevant target contacts on LinkedIn every single week and opening up conversations there, and their email open rates are consistently sitting at about 46%.
For other clients, we regularly hear positive feedback on them from the campaigns we run. One client quoted over £300,000 worth of work from the high-quality leads we generated for them on LinkedIn in the first seven months. If they convert, that will be a massive 1805% return on investment for this company. Another client is now connected to over 4,000 solicitors on their LinkedIn account, and they've exceeded their internal sales targets year on year since we started this campaign with them. Another had secured meetings with senior contacts from THREE world-renowned multi-billion pound companies within 48 hours of starting their first campaign with us.
In a nutshell, we are so proud of the work we do for our clients, and we regularly receive excellent feedback from the small number of clients that we work closely with.
In fact, in July 2023, we received an award for the "Most Outstanding Marketing Agency in Warwickshire."
Approach to New Marketing Campaigns
SBS – How do you approach developing a marketing strategy for a new client?

Flamingo – Before we even start working with any new client, we offer a 60-minute marketing strategy call with our MD, Emma. The strategy planning starts at this stage before they've even spent a penny with us because we want to find out everything we can about them and feel confident that we can help them.

Once that box is ticked, we onboard them with our entire team at our office in Leamington Spa. This is where the marketing strategy is developed further as we get to know more about their company, their target market, their KPIs, and what their main challenges are when it comes to their marketing.

Although we offer all the marketing services under one roof, we want to focus initially on the areas that need the most support and build a strategy that is tailored to their needs.

Each month we set key objectives of actionable tasks that we can complete that all work towards the marketing strategy we agreed on at the beginning.

Unlike most marketing agencies, we don't have account managers. Emma works very closely with the clients on an ongoing basis to ensure that everything we do for them is aligned with their strategy and has their KPIs in mind.
Tech and Tools at Flamingo
SBS – What tools and technologies do you use for campaign management, analytics, and reporting?
Flamingo – We use a mixture of tools:
Keeping Up with Marketing Trends and Practices
SBS – How do you ensure that your marketing strategies are aligned with the latest industry trends and best practices?
Flamingo – We invest a lot of time in learning and developing our own knowledge. We regularly go to events to learn from other experts in marketing and business growth, and Emma has also introduced a book club that happens daily. At the beginning of each day, the team spend 15 minutes committing to their own personal development. Emma bought a series of books on personal self-help, business strategy, and marketing best practices so that the team are able to expand their knowledge.
Every Friday, the team have the option to do an hour's training instead of a book club on something that might be of interest to them, so we invest in three different learning platforms so they have plenty of content to explore to better themselves and keep up to date with the latest marketing trends to support our clients in an ever-changing world of marketing strategies.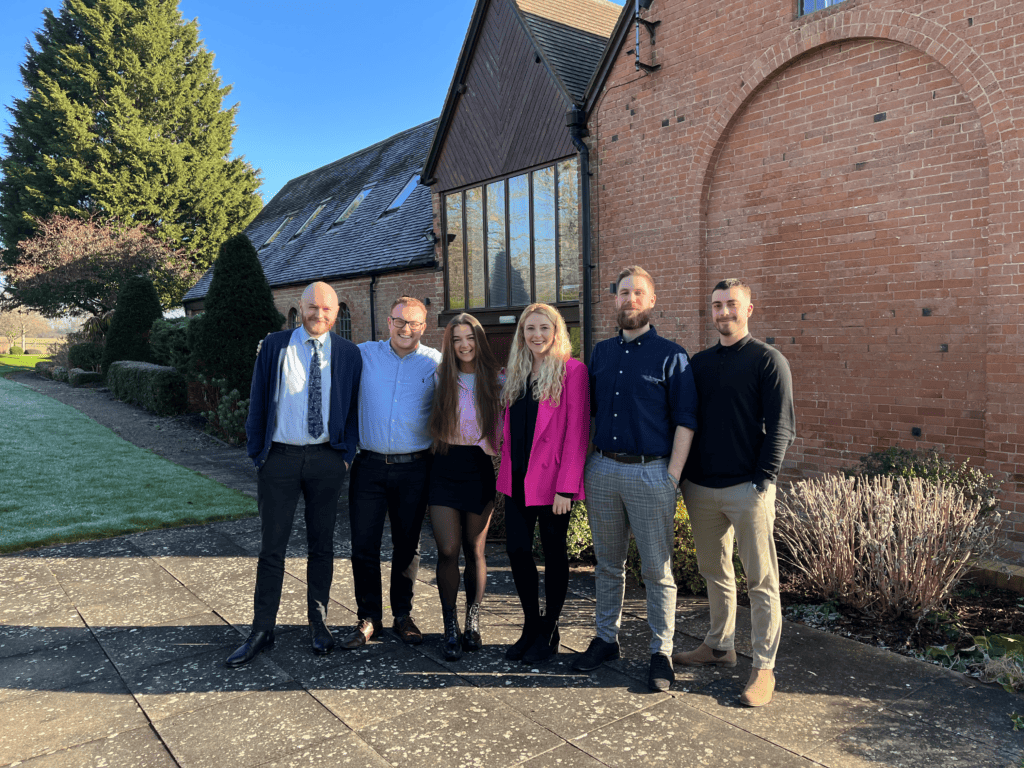 Key Campaign Metrics
SBS – What metrics do you prioritize when measuring the success of a campaign?
Flamingo – This is client-dependent and based on their KPIs. Most clients come to us for lead generation, so we are tracking engagement such as enquiries and calls booked — right through to conversion as Emma works very closely with their sales teams to ensure all the leads are being followed up.
However, some clients are more interested in brand awareness and publicity, so their KPIs are more focused on social media engagement, hits to the website, and growth of followers. If we are doing specific campaigns, such as populating a webinar or getting people to opt in for a lead magnet, we set the goal at the start of what success looks like and introduce a number of different marketing initiatives to get them to their target.
Responding to Changing Client Needs
SBS – How do you handle changes in client requirements or expectations during an ongoing campaign?
Flamingo – We try and minimise this by setting the objectives at the beginning of each month (and again, at the beginning of each campaign) because sometimes we can find that clients come to us with SO many ideas that they can get easily distracted and want everything instantly, therefore this could risk mediocre results rather than campaigns being executed properly and successfully. We are very protective of our brand, so we wouldn't want to risk ruining our reputation by rushing things due to "too many objectives" happening at once.
However, sometimes we do have to pivot if other priorities come up, so we always leave a bit of room to have flexibility each month to add extra projects if required. We are very honest with our clients. If what they need is important and we can see how it will add value, we do it. If we think it can wait until another campaign is running or finished, we encourage them to allow us to focus on that and bring it in during the next month.
The Work Culture at Flamingo Marketing
SBS – Can you describe your agency's work culture and how you foster creativity and innovation among your team?
Flamingo – Well, firstly, the Flamingo team are all fantastic. They have amazing attitudes to their work, they have gelled well with each other and our clients, and they always go above and beyond. We all have a really nice relationship with each other, and we celebrate successes together. We do this by having socials, cider Fridays, and team lunches, and we even celebrated our fourth birthday together with our families and partners one night after work, where we had some drinks out in the sunshine at our office, paid for by Flamingo.
They all have specific roles, and they are all doing incredibly well. We have company values we all follow, and the entire team (including Emma) are scored against them so that our performance levels are high. We've also introduced employee happiness scoring so Emma can work out how happy people are (vs how stressed), what they enjoy, and what they don't. Our recent score was 9.8/10, which has allowed her to see which member of staff was feeling the most pressure and give him or her extra support by encouraging the others to step up and support more.
We celebrate each other's success by having a "star of the quarter" too, where each team member votes for their chosen star and they receive a gift from Emma — based on what she knows about them, it's either their tipple of choice or a voucher to their favourite restaurant. It's another way to keep them focused on their work and bring innovative and creative ideas to the table so they can stand out. On their birthdays, Emma always buys them a present and covers their desk with so many balloons they can't actually get to it. We have cake and make them feel special rather than it just being another working day.
Half of the Flamingo team were what Emma calls "wild cards" — they weren't necessarily marketers when she brought them on, but they had such a fantastic attitude, a desire to learn, and a brilliant personality to go with it — it was worth taking a chance on them, and it's paid off massively. So, when it comes to recruiting new talent, we don't just look at the career they already have; we look at the potential of what it could be and how hungry they are to grow and develop with the support in place to get them there.
Client Relationship Philosophy
SBS – How do you manage and maintain strong relationships with your clients?
Flamingo – The entire team has a relationship with every client — which is why the typical "account manager" approach has never been part of our offering. Our clients know that they can ring the office and speak to someone within seconds who can help them with anything they need, just like they would their own internal marketing department.
Emma works very closely with the client on their strategy and speaks to them regularly, and Chris and Eddy ensure that the work set each month is completed by the entire team so that the clients are happy with the progress we make each month. Communication is very open and honest, and we regularly check in to see how things are and if there are any important updates happening on their end that we can support with or need to know about.
We have tried in the past to work with fairly local businesses so that we can invite them to our offices regularly for catch-ups and do as many meetings face to face as possible. However, COVID changed this slightly when it made face-to-face impossible (and less required!). Now we have clients as far away as Scotland. Although this means a lot more happens online when it comes to the regular content meetings with our copywriters, Emma and the client up in Edinburgh take it in turns each quarter to travel to see each other so that the relationship isn't purely online, and so they feel as close to us as our other clients round the corner do.
We want our clients to feel like we are part of their team, and because of the relationships that have been built, Emma will often meet clients for dinner or visit their offices to spend time with their teams so that the relationship continues to strengthen over time.
Tackling Challenges at Flamingo
SBS – What challenges has your agency faced, and how have you overcome them?
Flamingo – COVID struck on our second year in business, month one. So, it was a real shock and shame when Emma was so pumped to kick off year two after a fantastic first year in business, turning over 100k from a back bedroom. We did lose clients because they lost clients, so it did affect us, and at the time, it was just Emma and one part-time staff member, who eventually left too, so she was back flying solo.
However, despite this, she managed to double our turnover and our team during the first year of the pandemic (we were listed as a finalist for an award of "Outstanding Excellence" at the time in Leamington Spa). This was the result of working five times harder than we probably would have had to had COVID never happened!
The harder year was year three, but we focused hard on recruiting an elite team of marketers, steadying the ship, and keeping clients happy. Even now, we are definitely seeing a lot more nervousness from our prospects about investing in marketing, as they've clearly all been impacted by the virus too. However, we've dealt with this by ensuring we never made people lock into contracts longer than six months at a time with the option to go into monthly rolling (rather than the typical 12 months most agencies require) so they have more control over the length of the relationship with us.
A number of our clients who joined us during COVID are still with us now. It was harder to build relationships during the time as we are a big fan of face-to-face meetings, but more recently, we've been able to get back to our old ways and have more client visits.
Client Onboarding Process
SBS – How do you approach client onboarding, and what steps do you take to ensure a smooth process
Flamingo – When a client starts working with us, the first thing we do is invite them to our office in Leamington Spa to meet the entire team.
We fuel them with coffee, biscuits, and cake (or fruit, if that's more their thing…)
We spend 1–2 hours finding out everything we need to know to hit the ground running
We will ask lots of questions to gather information quickly and give us a good idea of where to start
The audio from the meeting will be recorded so we can always go back to it when we start writing campaigns
The work will be set for the first full month so they know what to expect
They are given their onboarding pack and online folder to upload files (and a few goodies like branded pens and notepads!)
They leave our office with a clear plan of action and a great understanding of who we all are and what we will do for their business
Strategies Behind Agency's Promotion
SBS – What strategies do you employ for your own agency's marketing, and how do you measure its effectiveness?
Flamingo – Ironically, historically, this is the bit we were worse at during the first three years in business. As we spent so much time working on our clients' marketing, ours often took the back seat. However, in 2023, we invested more time in our own brand visibility and marketing and decided to focus on Emma's personal brand in unison.
During this year, we have won three awards and were finalists for another two. So, it was definitely worth the effort as we are now a multi-award-winning agency, all in 12 months!
The main marketing initiatives we run for ourselves are on LinkedIn — finding and connecting with relevant people to start the relationship by offering them something of use and value. We also do a lot with email marketing. We have around 4,000 contacts on a database who we regularly share blogs and articles with — this is a big lead generator for us. We have also been running some email marketing to a much colder audience which has been going really well and is generating clients regularly.
Outside of LinkedIn outreach and email marketing, we also exhibit at events and run webinars, and we are just starting to book speaking slots to share valuable marketing tips with other businesses. Emma is also going to be featured on a podcast in December and will be a co-author of a book with other leading women in business in 2024. So — there's lots of exciting stuff in the pipeline.
In regards to measuring effectiveness, Emma takes the view that if you don't try, you don't know what's working. "Test, test, test" is our motto. So, she will get involved with different opportunities, see what comes of it, and measure the success by tracking where all new leads come from. Sometimes, people come on board very quickly if the timing is right (in a matter of hours!). Other times, it can take a year for them to be ready to commit. So, we regularly nurture our contacts so that they know we are here and ready for them when the time is right.
The Future of Marketing: Flamingo's Forward-Thinking Strategies
SBS – Looking ahead, where do you see the marketing industry going, and how is your agency preparing for these changes?
Flamingo – This is probably the hardest question to answer because nobody can predict anything. Look at COVID — that was a shock to everyone, and so many businesses suffered because of it.
Marketing agencies can often get a bad reputation because so many of them bring on way too many clients and treat them like a number, which is why the phrase "I've been burnt by marketing agencies before" gets bounced around a lot when we speak to business owners. Unfortunately, this approach to marketing ends up giving the collective group of marketing agencies a bad name.
There are also a lot of individuals who offer marketing because they can write fairly well and know how to use Canva to create images, and these are often the most damaging to our industry because you end up getting a jack of all trades, master of none, and very mediocre results, which again, skews peoples' view on marketing agencies. We have a team of six who are fully trained across all areas of marketing and continually develop their skills and knowledge so we know what's working well and what isn't.
AI is another risk to our industry because there are a lot of marketing "experts" using AI to write content for them instead of doing the required research and treating the businesses they are working for like their own. We have a rule about AI in our office, it's used to seek to understand, but everything we write is completely bespoke and written by our skilled copywriters to avoid creating content that is the same as everyone else in their industry — which links nicely to our USP and motto of "helping businesses stand out (like a Flamingo)."
Although we can't change how other companies in marketing operate, we can stick to our own approach and make sure that everything we do is authentic, honest, and real. As for unexpected changes that might hit our industry over time… we just need to be open-minded to change and prepared to pivot where necessary so that we can continue to deliver exceptional results for our clients.
Comments
Flamingo Marketing Strategies: Where Creativity Meets Business Growth
A Comprehensive Overview of Marketing Services
Unique Value Proposition
Client Triumphs with Flamingo Marketing
Approach to New Marketing Campaigns
Tech and Tools at Flamingo
Keeping Up with Marketing Trends and Practices
Key Campaign Metrics
Responding to Changing Client Needs
The Work Culture at Flamingo Marketing
Client Relationship Philosophy
Tackling Challenges at Flamingo
Client Onboarding Process
Strategies Behind Agency's Promotion
The Future of Marketing: Flamingo's Forward-Thinking Strategies
Subscribe to Our Newsletter
Join our exclusive community! Subscribe to our newsletter
and gain insider access to cutting-edge business insights and trends.
Thank you for subscribing! We can't wait to share our latest news and updates with you. Get ready for exciting content in your inbox.