Back to Business Ideas Categories
14 Best Business Ideas for ESFPs
Written by: Howard Tillerman
Howard Tillerman is the Chief Marketing Officer for Step By Step Business and an award-winning marketing professional.
Edited by: David Lepeska
David has been writing and learning about business, finance and globalization for a quarter-century, starting with a small New York consulting firm in the 1990s.
Published on August 29, 2022
Updated on October 2, 2023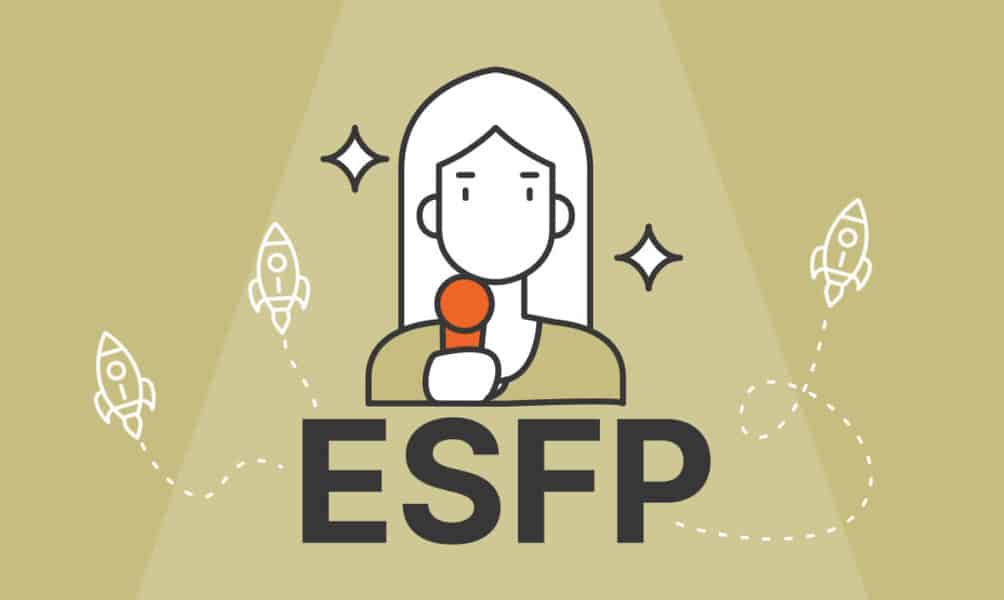 People with the ESFP personality type are outgoing, friendly, and popular, according to the Myers-Briggs Type Indicator. They are also flexible and spontaneous. They enjoy working with others, make work fun, and adapt readily to new people and environments.
If you're an ESFP looking to start your entrepreneurial journey, then find a business that will make you shine. Your outgoing nature will help you excel in event planning, house flipping, and fitness. Check out our list of ESFP business ideas below.
1. Event Planning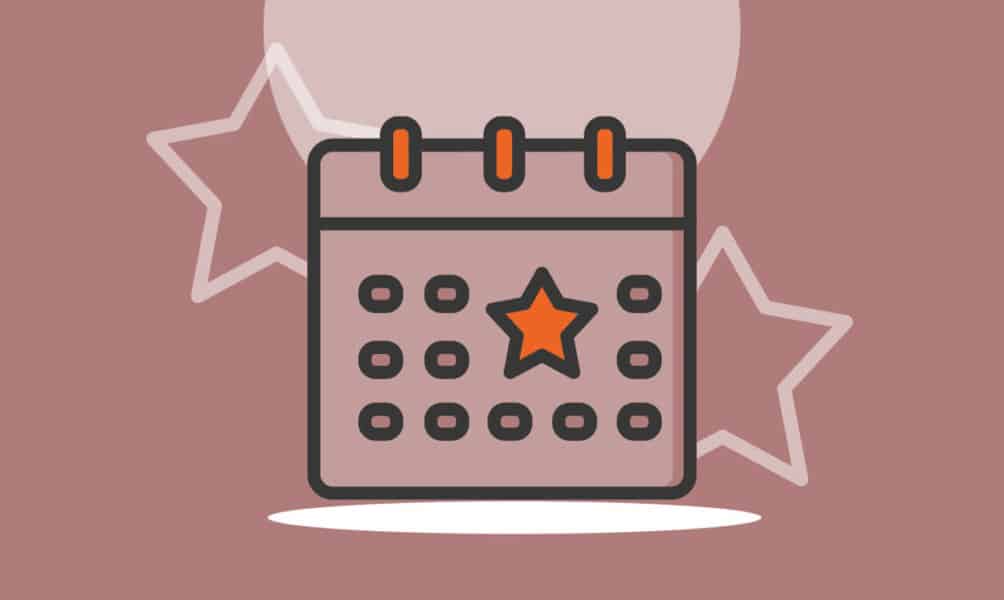 The biggest events — weddings, reunions, graduation parties — are often moments that people never forget. You can play a key role in making memories for countless people by starting your own event planning business. As the pandemic recedes, the industry has been growing fast and is now worth $3 billion in the US alone, so the opportunity is real. If you enjoy organizing and planning, this could be the perfect venture for you — and now's a great time to do it.
More and more people are looking to plan long-delayed major events, from weddings to reunions to memorials and more. You can grab a piece of this growing market with a bit of training, confidence and organizational skills. Starting an event planning business requires little investment, and event planners often make 15-20 percent of the total cost. So just imagine how good you'll feel working from home while planning a $100,000 wedding reception
2. Insurance Agency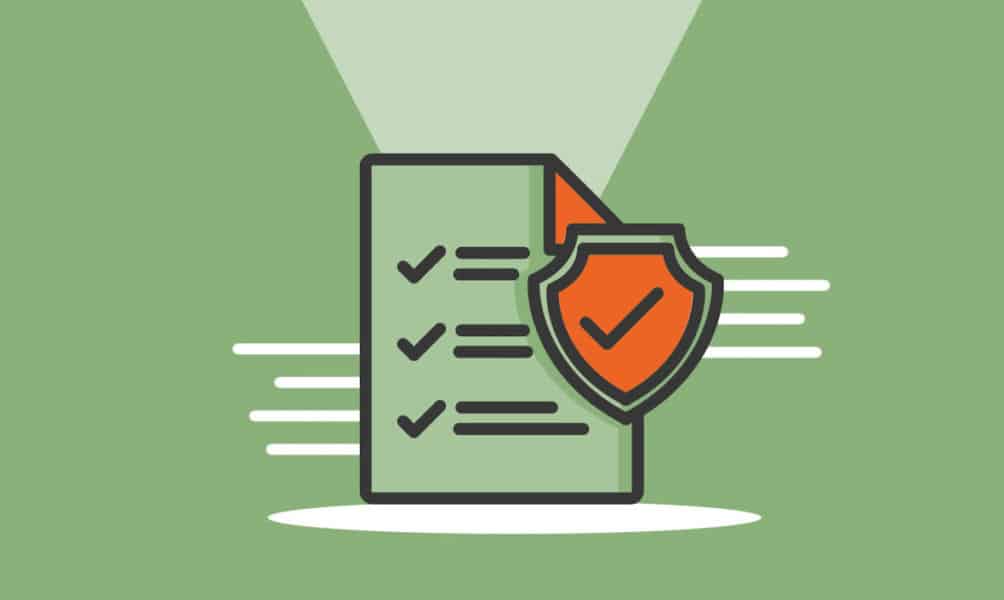 Starting an insurance business can be a great way to make a profit while helping others plan for the future and hedge against financial losses. The global insurance industry has been growing, with revenues estimated to reach more than $6 trillion in 2025. Analysts believe the industry is poised for a more rapid growth as the world recovers from the pandemic. This could be the right time for you to start your own insurance business.
You can start small by setting up an office affiliated with a major industry player. Before you launch your business, you need to know your products well and focus on a niche market. Will you be offering property, health or life policies, among others? You'll also need to consider the emerging technologies in coming up with business models. It would be helpful if you have actuary skills, some customer service experience and great networking skills.
3. House Flipping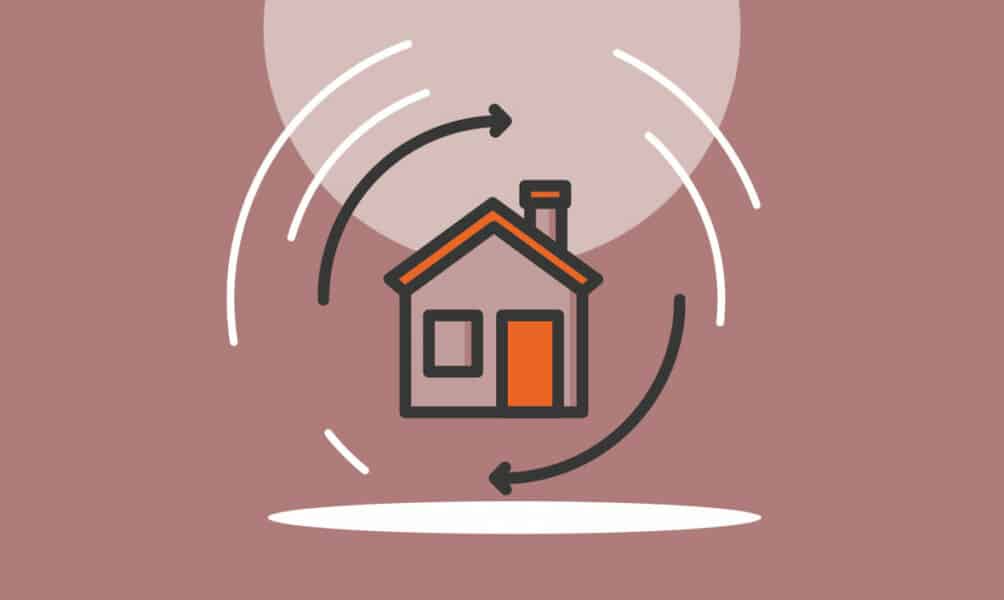 The US real estate market has nearly doubled in size in the past decade and is now worth more than $200 billion. Thanks to a pandemic-driven boost, the industry has thrived in recent years and is forecast for further expansion in the years ahead. One of the best ways to take advantage of this is house flipping, which involves buying a home, fixing it up and then selling it for more than your purchase price.
In 2020, nearly a quarter of a million US home sales were flipped homes, which means the practice is surviving despite government regulations against it. In addition, the average profit made from a flipped home today is more than $65,000, so if you're able to flip two a year you'll be doing just fine. The best way to start your own house flipping business is to start looking through real estate ads, in your area and beyond, and keeping an eye out for fixer-uppers and bargains.
It's gotten more difficult lately as more people have turned to house flipping, but there are still gems out there, waiting to be discovered and polished.
4. Tree Farm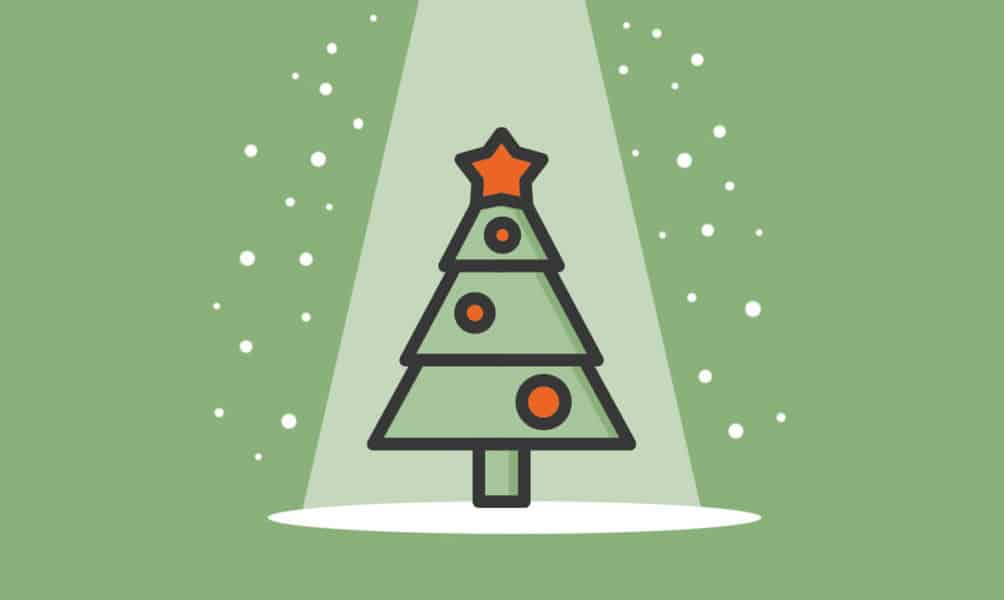 Growing trees will help fight climate change. But did you know that it is also a great way to earn money? The $6 billion tree and shrub farming industry in the US is expected to bounce back from pandemic slump. An increase in housing starts and rising demand for food products will drive growth in the next three years. Trees take a long time to grow, so it's best to start your tree farm business now.
You can start small and establish a tree farm within your property, or you can go all in and purchase or lease acreage for a larger operation. Among the ways to earn from your tree farm business is to focus on high-value fruit trees. Another is to select trees that produce specialty wood for furniture or fiber for clothing. You can also establish a nursery and sell tree seedlings. By choosing the right trees and promoting your tree farm business, you can make a fortune in farming.
5. Gardening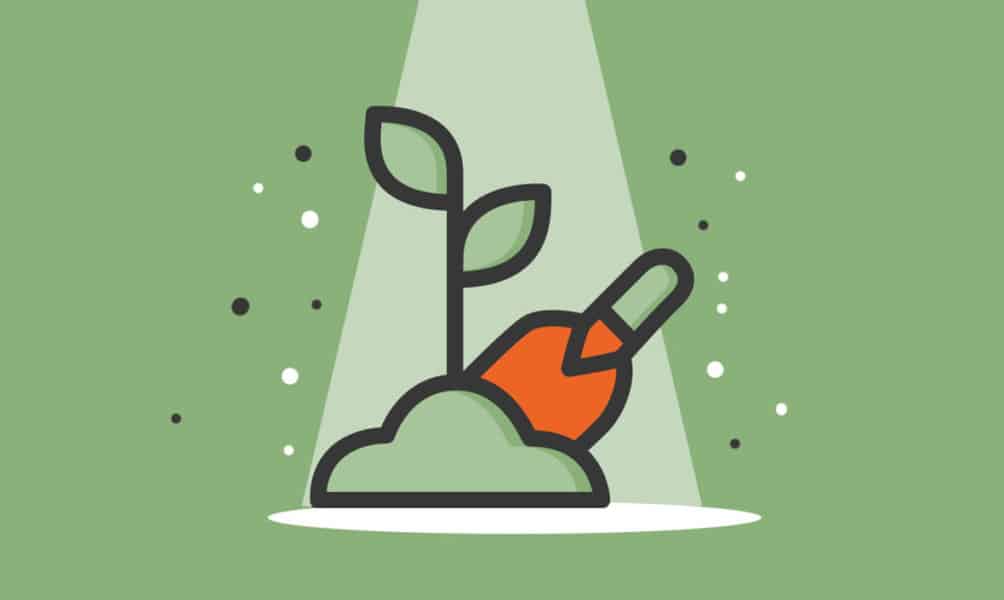 Four in 10 American millennials are engaged in indoor garden activities, such as growing sprouts in jars and herbs in pots, while around a third of baby boomers grow indoor plants as a way to relieve stress. If you have a green thumb and love growing your own plants, starting a gardening business and helping people garden could be very fulfilling. It's also a fun way to turn a hobby into a money-making venture. 
Starting a gardening business is relatively simple and doesn't require a lot of overhead costs. This type of business can also be run from home. You can host in-person and virtual workshops on gardening, design or maintain gardens, and provide other services like lawn mowing or outdoor repair. It's a good idea to research the market first and find out what your competitors are offering in order to find clients. With your passion for nurturing plants and persistence to keep going, you can easily grow your gardening business.
6. Florist Shop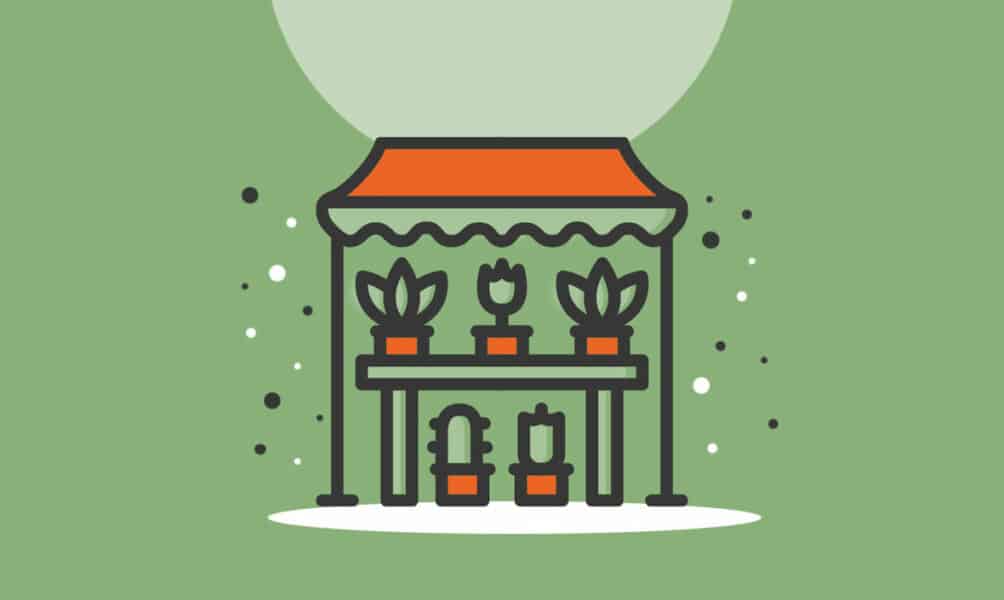 Does the sight of flowers brighten your day? Then why not start your own florist business and make every day beautiful. If you have some storage space, you could even start your business at home and sell your flowers online and in your local area.
Your first step would be to research which flowers are most popular in your area and find a wholesaler who offers quality products at a good bulk rate. Once you've built up an inventory, you might build word-of-mouth by offering free bouquets to local businesses, such as restaurants, hair salons and hotels — places with a sizable clientele — then giving discounts to anybody who mentions that they saw your flowers in these businesses. You could suddenly have too many customers to satisfy!
With any luck, you'll be able to save up and open your very own corner flower shop.
7. Lawn Care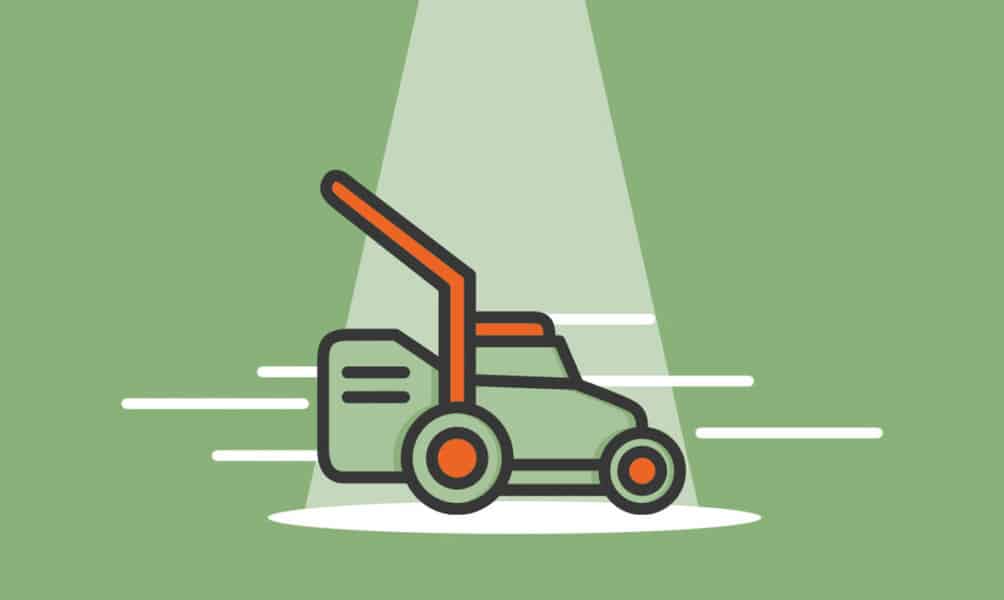 Are you a green thumb with an entrepreneurial spirit? If so, a lawn care business might be the perfect venture for you. For starters, the market has grown significantly in recent years, thanks to the real estate boom, and is forecast to keep expanding in the years ahead. In addition, all lawns need care sooner or later, which is why this is a $100 billion industry in the US alone. Put it together, and there's little doubt this market offers real opportunity.
Of course, you'll need to stand out in order to attract clients, and deliver top-quality service to keep them. This means you'll have to invest in the latest lawn mowing and maintenance equipment as well as a strong marketing campaign across social media, various online platforms like TaskRabbit and Angie's List, and your local community. But if you're able to do all this right, and get the necessary licenses, you'll soon be rolling in the green — and we're not talking about grass.
8. Spa Center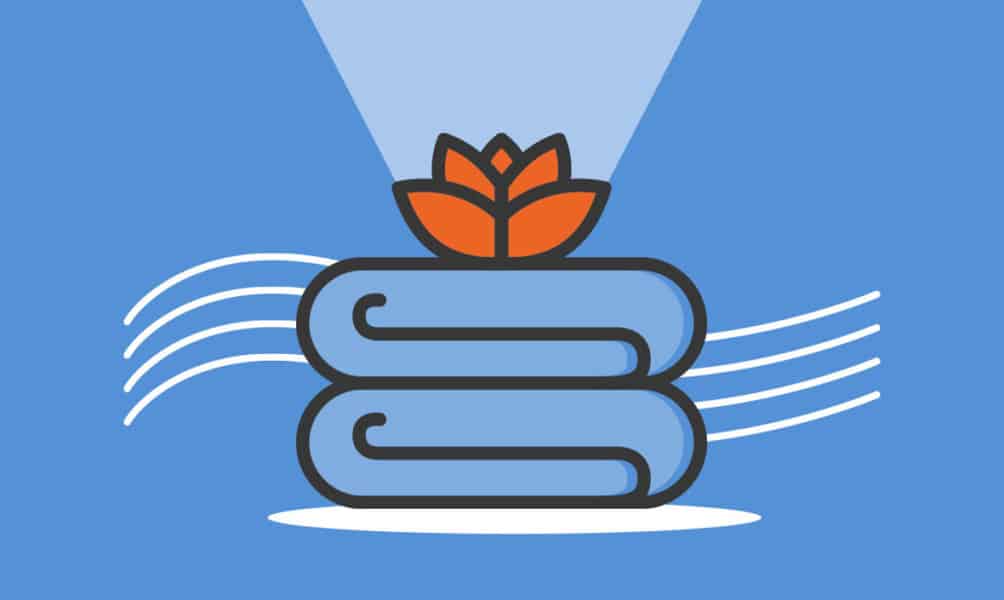 For a lot of people, nothing is more relaxing than a day at the spa. That's precisely why it's a growing $17 billion industry in the US. If you're a massage therapist or esthetician, you could open your own beauty salon and nail spa, luxury spa, massage studio, medical spa or even a mobile spa, and make people feel better while you make a good living.
You will need to get licensed, which can take some doing, and you will need to deliver excellent services to compete in an increasingly competitive and saturated market. Another crucial aspect will be the location of your spa — preferably somewhere with steady traffic. Or you could go the mobile spa route and make house calls, bringing your massage and therapeutic services to your clients. This is more convenient for them, which means you can charge a higher rate, despite having lower overhead. There are many elements to consider for your spa business, but what is not in doubt are your chances of success if you're determined and can deliver healing services.
9. Physical Therapy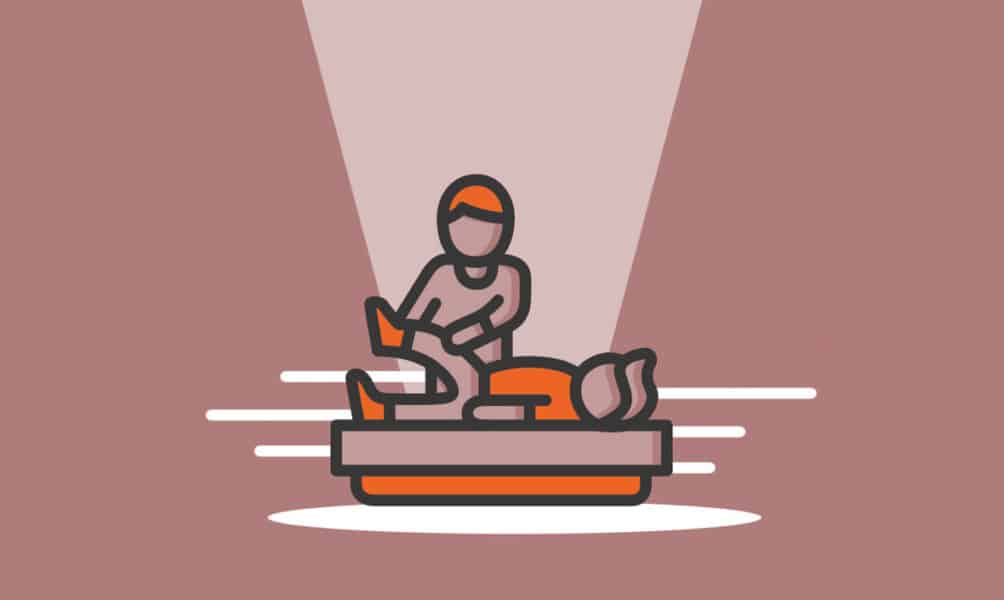 As more and more Americans express an interest in their long-term health and wellness, demand for physical therapy has steadily increased. After years of steady growth the industry is worth $38 billion in the US alone, and offers an excellent opportunity for the entrepreneur. If you're an established physical therapist or will soon become one, you could start your own practice and make a good living while helping countless people live fuller, healthier lives. That's an incredibly valuable service — which is why it's so well compensated.
You will of course need to be certified as a physical therapist, which takes years of education and hard work. But assuming you have your certification you'll just need to get your license and insurance and find a good location for your physical therapy business. An alternative, for when you're just starting out, is to be a mobile physical therapist and provide your therapy sessions at people's homes and offices. This would cut your costs and allow you to save up for the deposit on a fantastic location.
Once you're all moved into the new space, your clients will start referring new clients and your marketing should bring in even more.
10. Supplements Store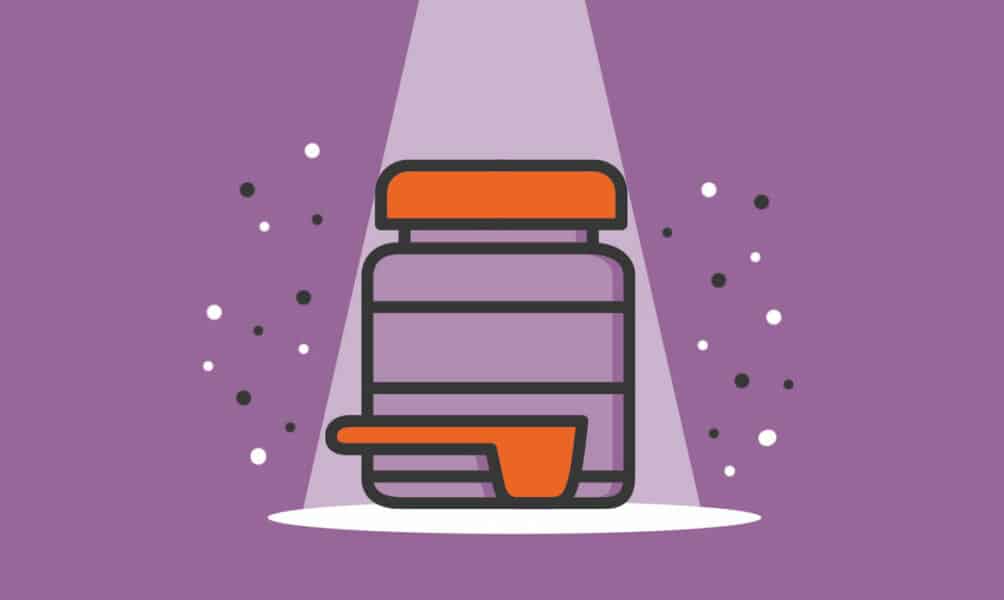 If you've been thinking about starting a supplement business, now is the time to do it! Sales of multivitamins and supplements spiked more than 50% at the start of the pandemic. In 2022, vitamin and supplement manufacturers in the US were estimated to have earned at least $35 billion. The market is expected to grow marginally in the next five years, with e-commerce sales representing a big opportunity for the industry.
A supplement business can be a very lucrative endeavor. However, it's not without its challenges. To get started, you need to comply with licensing requirements and other regulations relating to vitamins and supplements. You also need to choose your products well, find reliable suppliers, develop your brand, and get creative in promoting your products. Since the latest trend is selling directly to consumers via the internet, you have to develop your e-commerce website and boost your online presence. Expect to devote a lot of time and effort to your supplement business to ensure its success.
11. Nutrition Consultation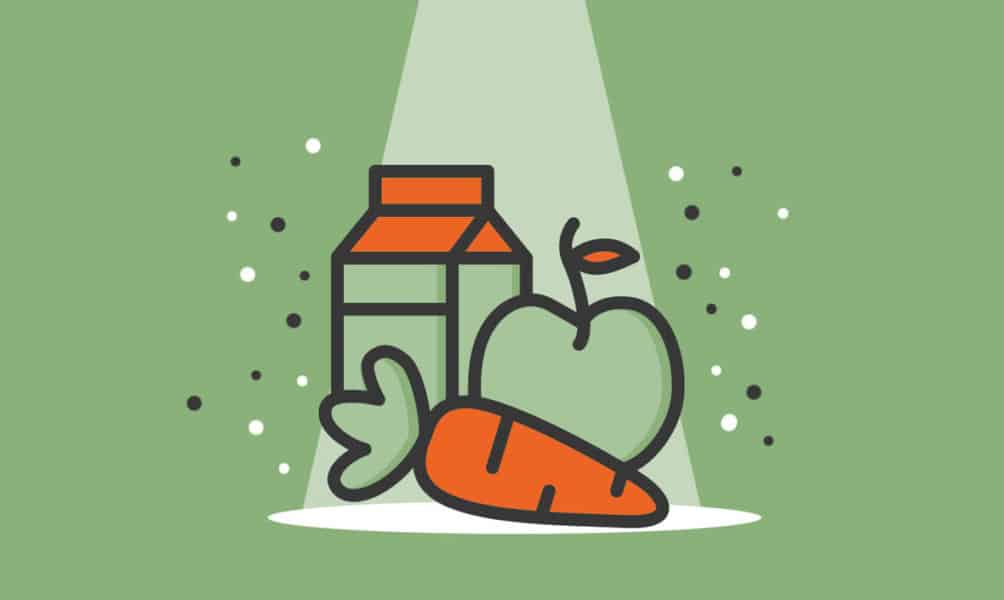 Obsessed with counting calories? If so, a nutrition business might be perfect for you. Nearly 6,000 dietitians and nutritionists are needed each year through 2030 in hospitals, nursing homes, clinics, and government offices across the US. Globally, the billion-dollar human nutrition market is expected to continue growing due to rising health awareness among consumers and the surging demand for dietary supplements.
If you've been thinking about starting your own nutrition business, there are several ways to do it. You may provide outsourced services to hospitals and nursing homes, or set up your own nutrition center and be your own boss. You just need to check out the licensing requirements and government regulations before you start operating. Pick a niche and stick to it, whether it's dietary supplements, food and beverages, or infant nutrition. If you're passionate about what you do and dedicated to helping others achieve their nutritional and other health goals, you'll find your nutrition business fulfilling and financially rewarding at the same time.
12. Daycare Center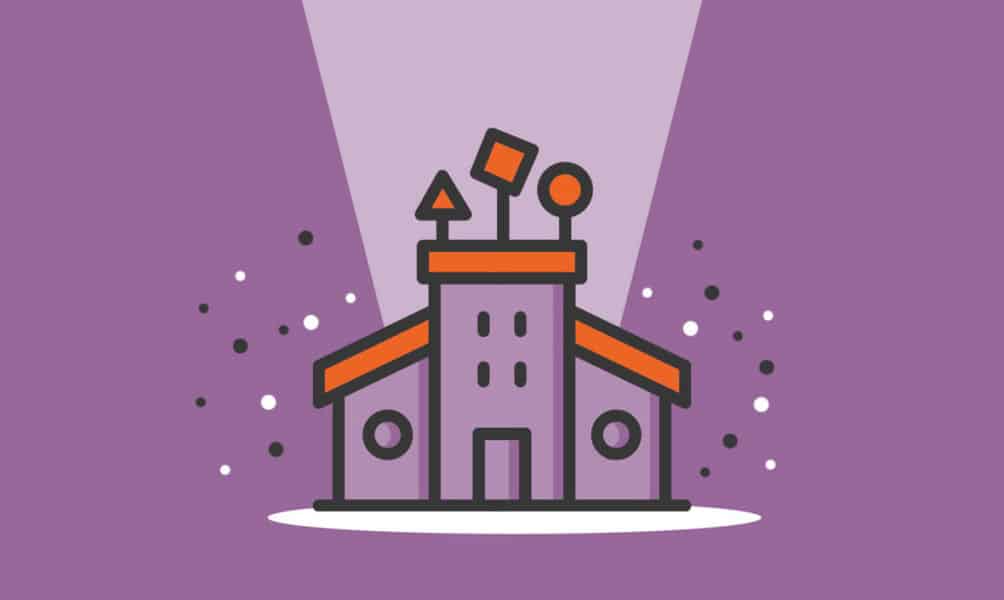 Do you love spending time with young children? If so, a daycare business could be the perfect venture for you. Busy parents often need childcare services while at work, so you would be providing a crucial service while spending your day with toddlers.
You'll need to acquire daycare certification, which usually entails a relevant or at least two years caring for children. You'll also need to find a good-sized space, preferably in a residential area with minimal competition. And you should outfit it with lots of toys, drawing materials, high chairs, cribs, and more, and get yourself some good insurance, because little kids tend to find trouble.
Once all that's done, you'll just need an appealing website and a decent marketing campaign, and you'll be off and running.
13. Plant Nursery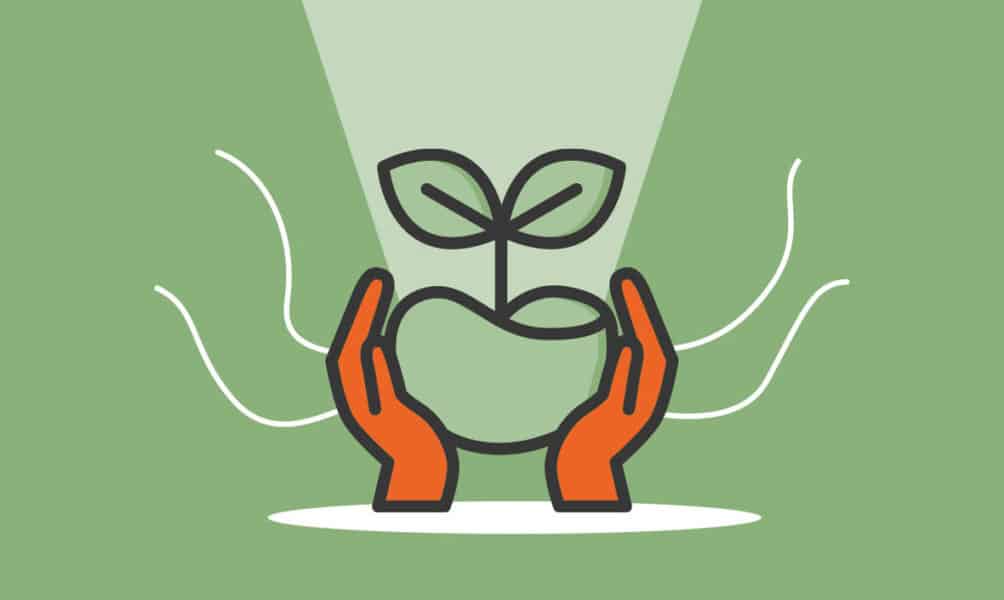 Do you have a green thumb and love plants? You might want to consider starting a nursery business. It can be a great way to bring in some extra income while taking care of plants and flowers. Nursery and garden stores in the US are expected to continue their steady growth in the next several years. For 2022, the market is valued at more than $40 billion.
You can start small by using your garden or any outdoor space at home. But there are a few things you'll need to do to get your nursery business up and running, such as identifying sources of additional plants, doing market research and checking out any licensing requirements. You'll also need to promote your business so a marketing strategy would be helpful. Like any other business, this needs careful planning but you should find this worth your time, money and effort.
14. Fitness Center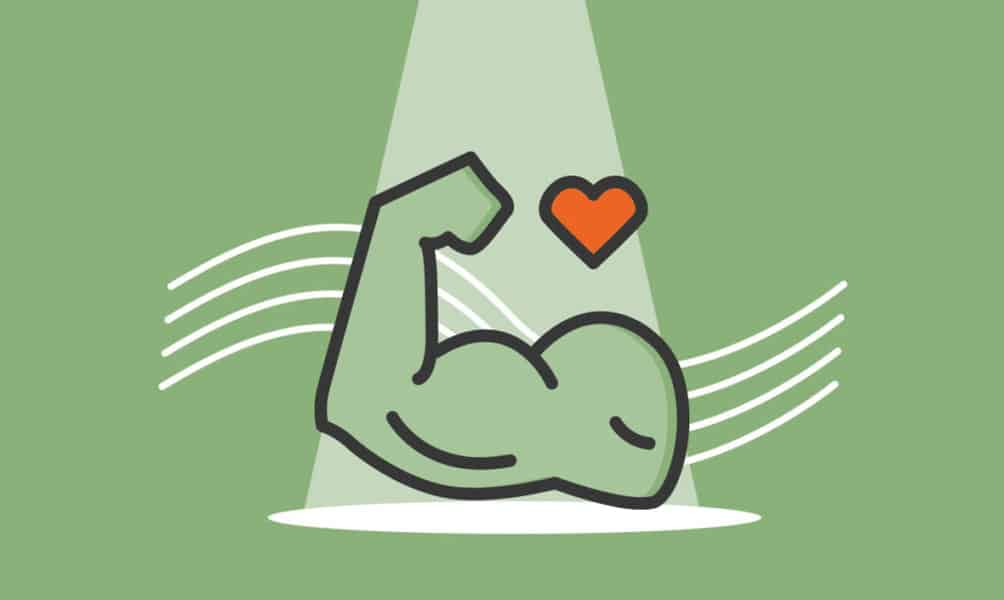 Americans have never been more concerned about their health, which is helping drive widespread interest in achieving better fitness. The US gym and fitness industry is worth $36 billion after years of strong growth. As the pandemic recedes and people get back out there, that market expansion is expected to continue. Even if you're not a fitness junkie, you could start your own fitness business and help people live healthier, happier lives while earning a solid income.
You don't even need a physical location. If you have some experience in fitness, you could begin by offering online classes, such as in yoga, Zumba or pilates. Then, once you've built up a brand, you could open your first location and start building your fitness empire. Just be sure to get all the required licenses and permits as well as a strong insurance plan — you don't want your new fitness business to be sidetracked by a customer injury.
Comments
14 Best Business Ideas for ESFPs
Event Planning
Insurance Agency
House Flipping
Tree Farm
Gardening
Florist Shop
Lawn Care
Spa Center
Physical Therapy
Supplements Store
Nutrition Consultation
Daycare Center
Plant Nursery
Fitness Center
Subscribe to Our Newsletter
Join our exclusive community! Subscribe to our newsletter
and gain insider access to cutting-edge business insights and trends.
Thank you for subscribing! We can't wait to share our latest news and updates with you. Get ready for exciting content in your inbox.