5 Entrepreneurs Who Failed Before Becoming Successful
Written by: Victoria Yu
Victoria is a business writer with a mission to help guide new entrepreneurs through starting and running their successful businesses.
Edited by: David Lepeska
David has been writing and learning about business, finance and globalization for a quarter-century, starting with a small New York consulting firm in the 1990s.
Updated on February 27, 2023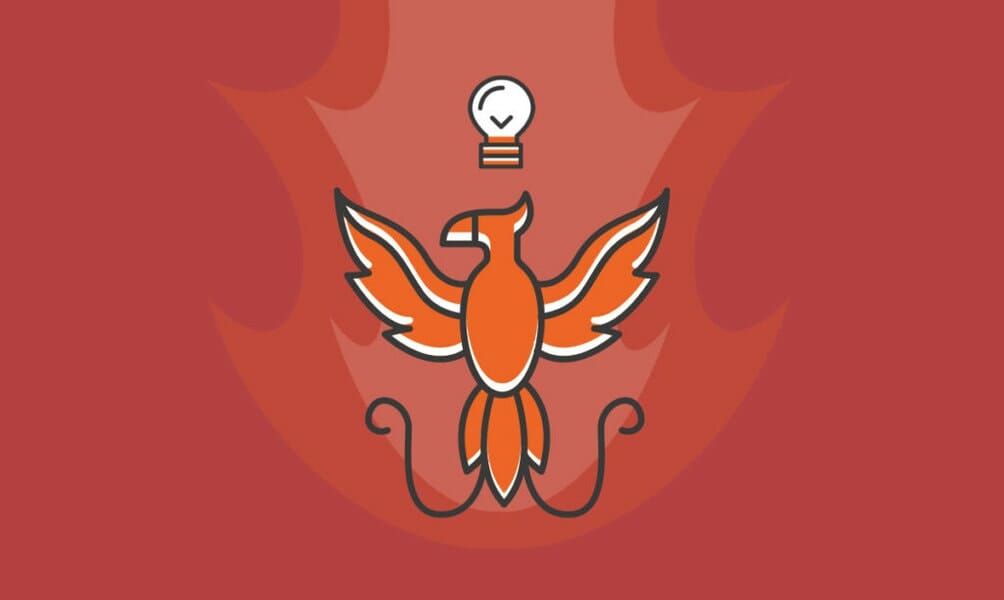 5 Entrepreneurs Who Failed Before Becoming Successful
Steve Jobs
J.K. Rowling
Walt Disney
Colonel Sanders
Milton Hershey
Conclusion
Businesses fail for many reasons: bankruptcy, inadequate market knowledge, poor demand, or just plain old bad luck. Business ventures are rarely smooth sailing from the start, but that doesn't mean you should quit even at your lowest.
The true entrepreneur knows that if you fall down seven times, the only acceptable response is to pick yourself up and make that eighth attempt – knowing full well you might fall yet again.
Failure should be a lesson and a beginning, rather than ending, as exemplified by the five determined entrepreneurs detailed below. Hopefully, their tales inspire you to soldier on despite a rough patch. For the brave and determined, anything is possible!
1. Steve Jobs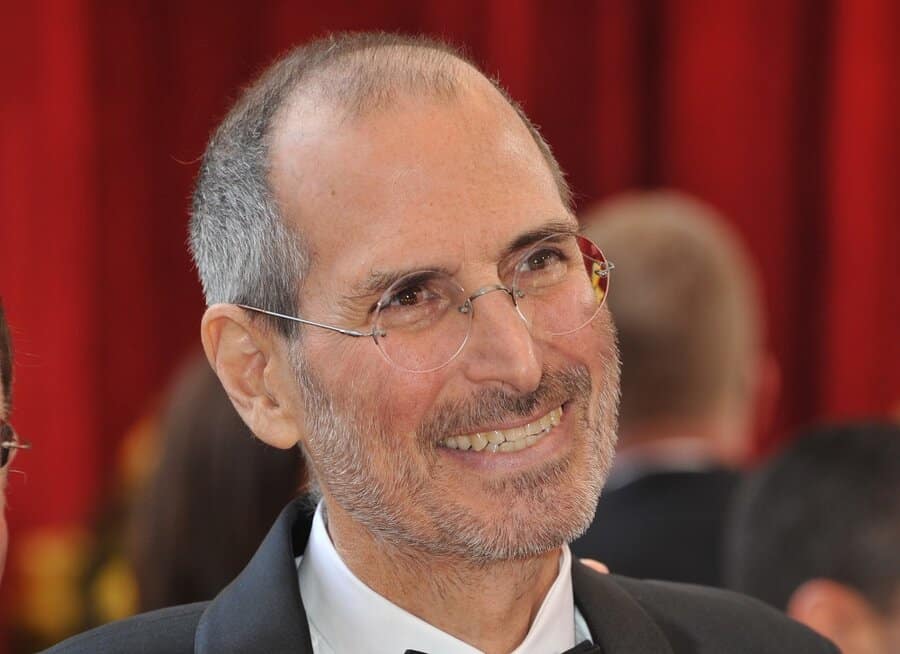 The most famous example on this list, Apple co-founder Steve Jobs resigned from the company in 1985 after several clashes with the CEO. He soon founded NeXT Inc., which created specialized computers for college and business use.
NeXT almost went bankrupt after a year, but Jobs managed to turn it around thanks to funding from Ross Perot. He started putting out revolutionary new computers and raking in the profits.
As NeXT began to succeed, Apple decided to buy it, bringing Jobs back. Within a few years he had become the CEO, and soon led Apple on its stunning rise to industry leader.
Jobs shows how interpersonal discord can threaten even top executives. But after being ousted, by starting a second company and proving his abilities, Jobs reaffirmed his business acumen and was able to return as the conquering hero, of sorts.
If you find yourself on the rocks in your own company, there's still hope – you can work to mend the relationships or take a break and come back with a new sheen. In any case, if you have true business acumen, your success is hopefully only a matter of persistence.
2. J.K. Rowling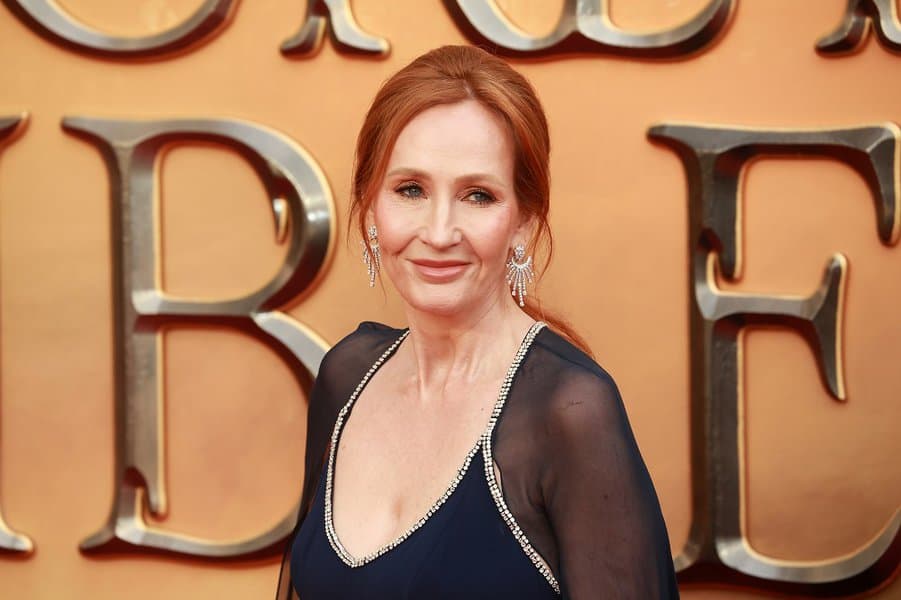 Raised by parents without college degrees, recently divorced, and a single mother of a newborn baby, the cards were stacked against Joanne Rowling becoming one of the world's most revered and wealthy writers. She even lived on government welfare for two years as she wrote the first Harry Potter book, which was rejected by a dozen publishers.
The thirteenth, however, accepted it after the CEO's eight-year-old daughter became infatuated with the book, hinting at its potential. Bloomsbury printed just 500 copies of The Philosopher's Stone upon its initial release in 1997; the rest is literary history.
Whether you're seeking support from publishers or investors, don't be discouraged by rejection – it may just mean they weren't a good fit for you in the first place. Keep trying until you find your champion!
3. Walt Disney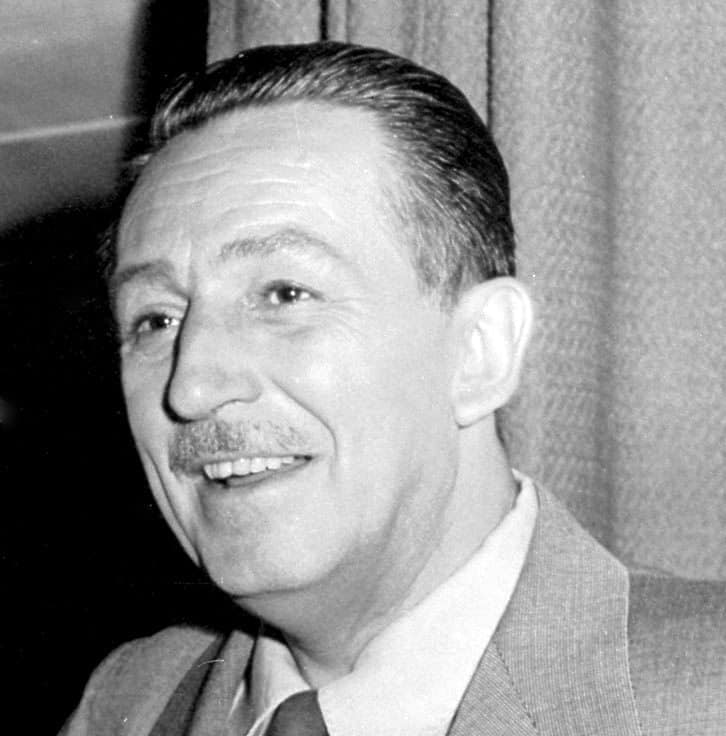 Even the Disney Company had a rough start, as founder Walt Disney had two unsuccessful business ventures in Kansas City before his animation career took off. At 18 years old, he co-founded the Iwerks-Disney Commercial Artists company with his friend, which failed to find customers.
Next he opened the Laugh-o-Gram Studio with Fred Harman, which made cartoons but no money and went bankrupt after only two years. He finished his new film, Alice's Wonderland, too late to save the company.
Relocating to Hollywood, Walt struggled to sell Alice's Wonderland until he met film distributor Margaret Winkler, who would have lost the rights to her own cartoons if she failed to produce a new series.
A business match made in heaven, the two soon signed a contract for him to produce more Alice cartoons. The Disney Brothers Studio was founded shortly thereafter and was later renamed the Walt Disney Company.
Disney's tale shows that sometimes you need to wait for the right opportunity. Though Alice was produced by a failed studio, it turned out to be a commercial success under another partnership. So if your venture is failing, you might just need to find the right partner and opportunity.
4. Colonel Sanders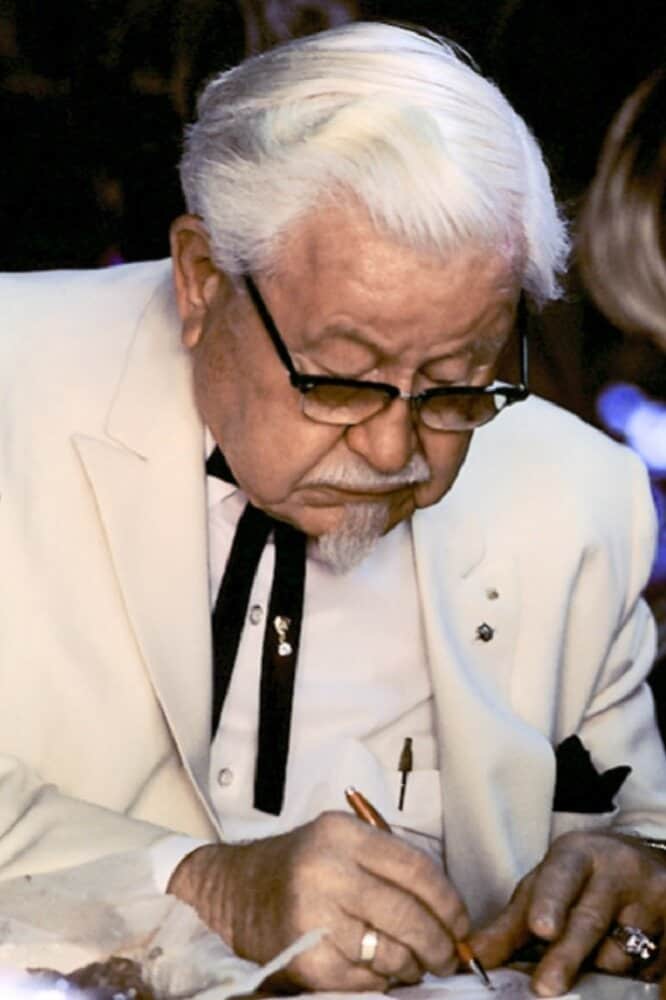 Harland Sanders worked 15 jobs from age 13 to 40, ranging from a farmhand to an attorney. He also founded a ferry boat firm and an acetylene lamp company, which soon failed.
While running a restaurant and service station in Kentucky, Sanders completed his secret fried chicken recipe and saw sales tick up. He franchised the idea in 1952 and, after the original restaurant shut down, opened a new restaurant in Shelbyville, Kentucky.
Nearing 70, Sanders often slept in his car as he traveled to potential franchisees to make demonstrations – and that's when his career finally took off.
An entrepreneur shouldn't be limited to just one industry. It's a good idea to gain experience in various fields and see which is most appealing to you. As Colonel Sanders' career shows, you're never too old to hustle and hit the big-time.
5. Milton Hershey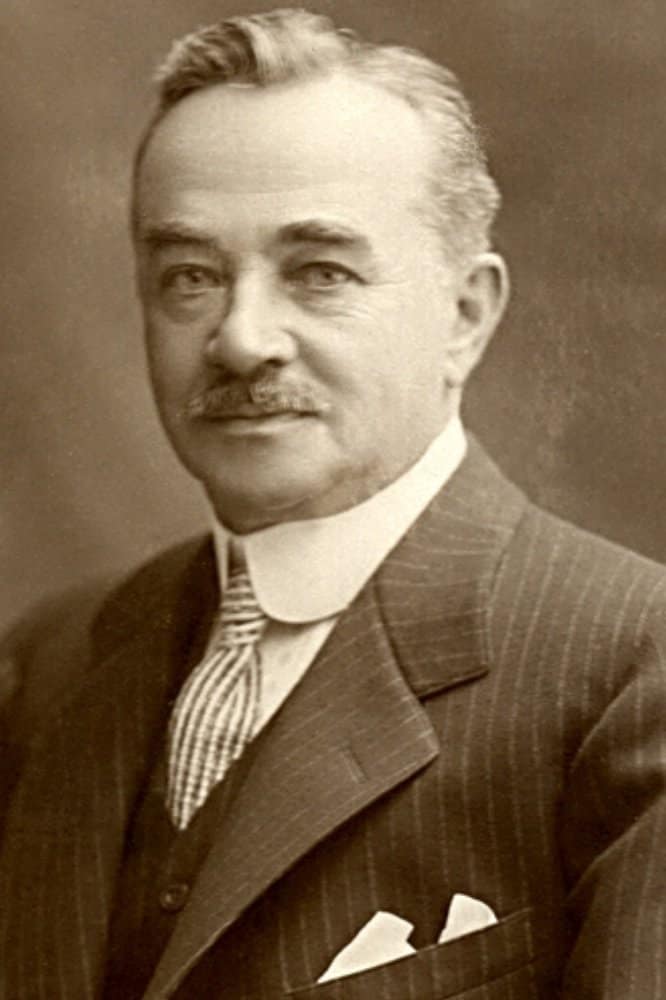 Milton Hershey was just 14 years old when he began a four-year candy making apprenticeship in rural Pennsylvania. Upon completion, he moved to Philadelphia to start his own confectionery business, which failed.
His next two candy businesses, in Chicago and New York, also failed. But his fourth confectionery firm, the Lancaster Caramel Company, succeeded, and eventually evolved into the Hershey Company we know and love today.
Essentially three identical companies on paper, the difference was that Hershey had learned, little by little, while working at competing firms in between each of his failures. Over time he gained all the knowledge he needed about caramel-making techniques and which items were most popular and profitable.
Unlike Colonel Sanders, who succeeded by trying his hand at multiple industries, Hershey's success came from his dedication to honing a single craft. By remaining humble and learning from others in the industry, Hershey was able to build his knowledge base and make each iteration of his company better than the last.
Conclusion
Business failure is always gut-wrenching, but it's not the end of the world – and it shouldn't be the end of your entrepreneurial career either. Through sheer determination, countless entrepreneurs have picked themselves up, dusted themselves off and achieved success.
Maybe you need to take a short break from your company, or find new partners and backers, shift to a different industry or expand your knowledge base. Just keep in mind that it's your business and you know it best.
As long as you continue to fight, success is a real possibility!