Back to Business Ideas Categories
10 Best Business Ideas For Musicians
Written by: Esther Strauss
Esther is a business strategist with over 20 years of experience as an entrepreneur, executive, educator, and management advisor.
Edited by: David Lepeska
David has been writing and learning about business, finance and globalization for a quarter-century, starting with a small New York consulting firm in the 1990s.
Updated on October 2, 2023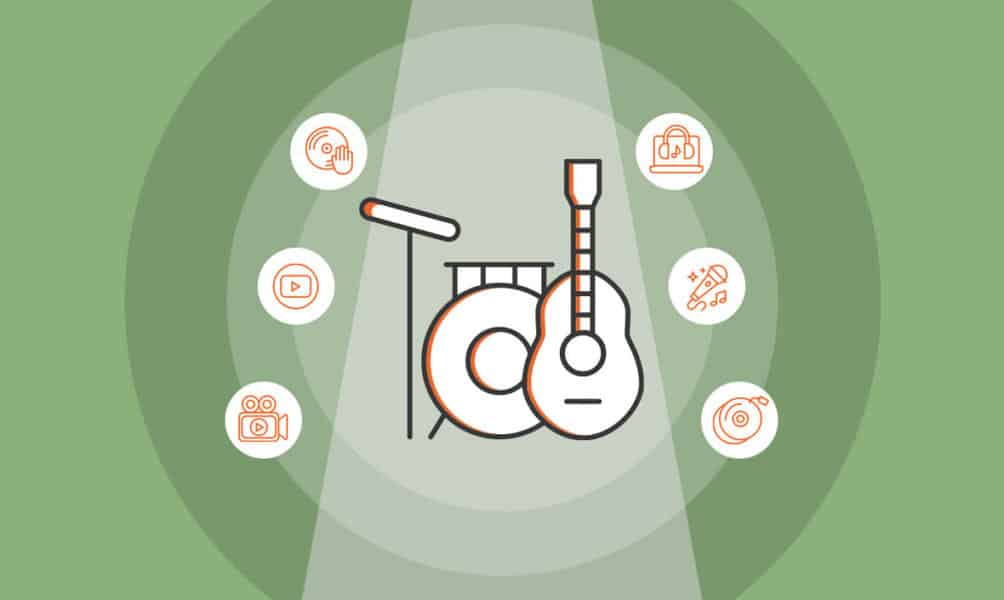 10 Best Business Ideas For Musicians
Record Label
Karaoke Bar
Video Production
YouTube Channel
Nightclub
Venue Rental
DJ Business
Event Planning
Music Production Company
Record Store
Music is big business and could provide you with a steady stream of big profits if you make the right connections and know what your audience needs.
Aside from singing, writing songs and playing an instrument, there are a lot of other things you can do to cash in on the lucrative opportunities in the music industry. You could open a recording studio and launch your own record label. If you have the skills and right attitude, you could start your own DJ or mobile DJ business. Check out our list of music business ideas below.
1. Record Label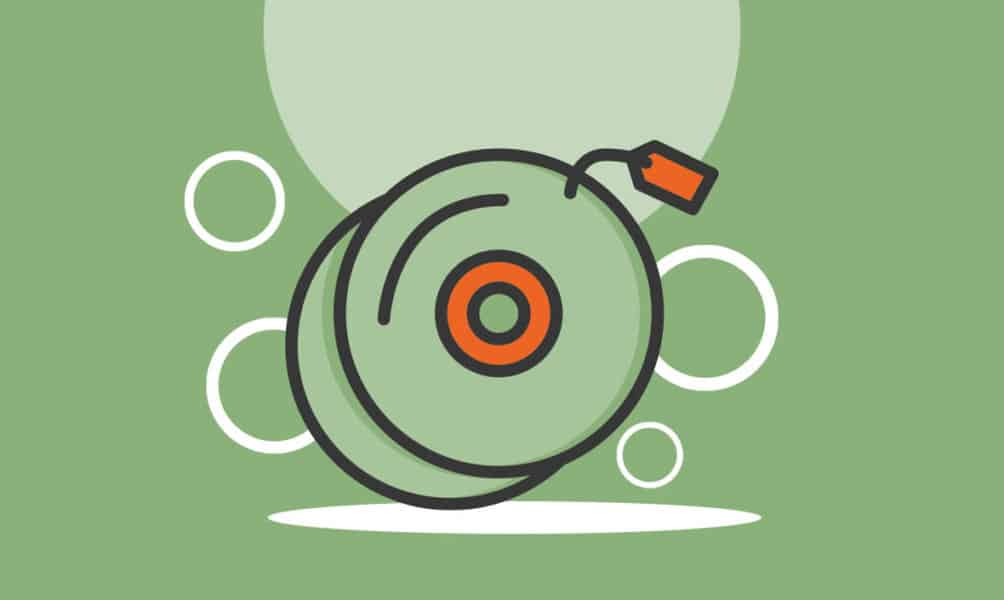 Have you seen Americans sing BTS songs in Korean? Music has been called the universal language because it's something that all cultures can understand. That's why it's also big business. The Recording Industry Association of America says recorded music revenue in the US increased 23% to $15 billion in 2021. The big players are not the artists, but the record companies. If you're thinking about tapping into this lucrative market, then consider starting your own record label.
A record label signs the artist, controls the type of music that is recorded, and markets the music as well as the artist. For small record labels, the wise thing to do in order to minimize startup and operating costs is to go digital instead of producing physical albums. Many consumers tend to stream selected songs, instead of buying entire albums. Streaming is fast dominating the music industry, with revenue accounting for two-thirds of the total. So if you're ready to earn big profits, start making music now!
2. Karaoke Bar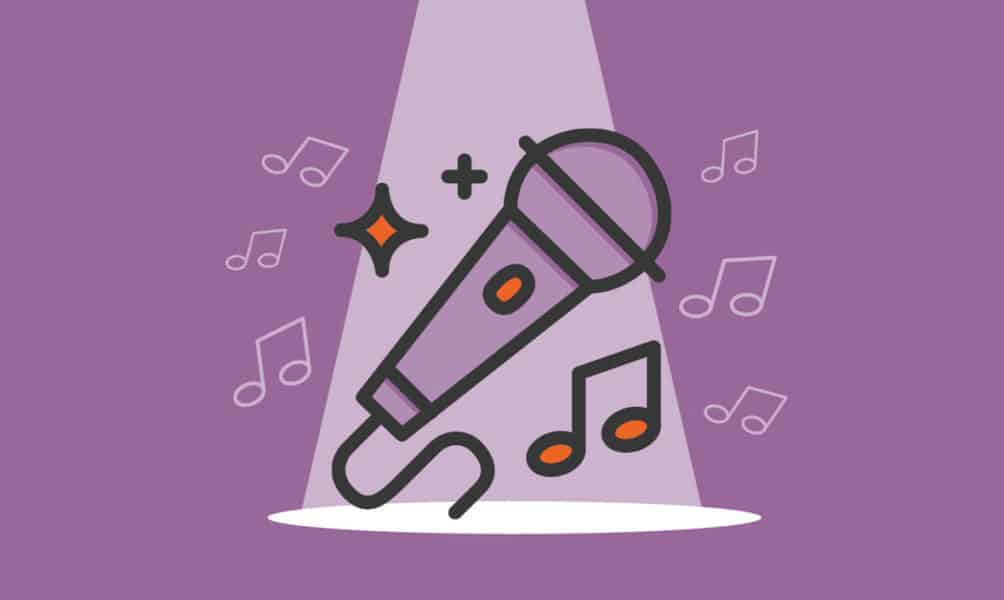 The pandemic dealt a blow to karaoke bars across the US, but the industry is expected to recover as the economy bounces back and consumer confidence improves. There are over 1,500 karaoke bars across the country, and there's still room for more so start your own karaoke business now. The market is expected to grow in terms of revenue in the next five years.
The first thing you need to do is scout for a good location. Your karaoke bar should be accessible to your potential customers. Next, you will need to come up with a business plan to determine what services you're going to offer. Most karaoke bars also serve food and drinks to their customers, so you might want to work on your menu before you get started. Once you've prepared everything and complied with all regulations, you should promote your business. A karaoke business can be highly profitable if you play your cards right.
3. Video Production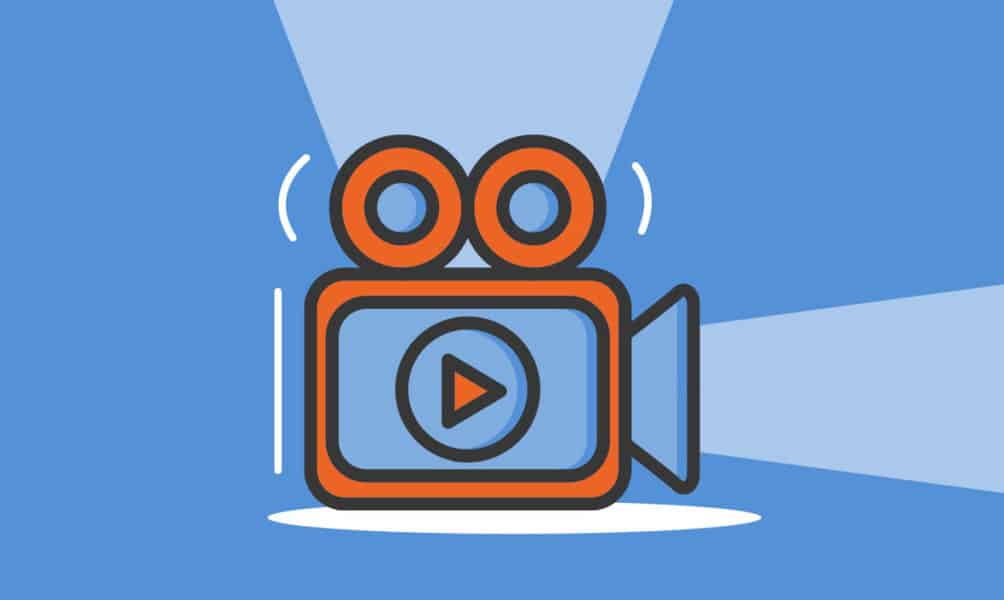 More than 8,000 job openings for film and video editors and camera operators are projected in the US each year through 2030, making this one of the fastest growing employment sectors. Globally, the massive film and video market is predicted to double by the end of this decade. If you have video production and editing skills, you might consider setting up a videography business. With the increasing use of videos in the music landscape, there will probably be no dearth of opportunities for you.
Starting a videography business is not easy, but it's not impossible either. First, it's important to develop your brand and come up with an attractive business name and logo. Next, you must invest in the right cutting edge equipment and keep yourself updated with the latest technologies. To promote your brand, you can set up social media accounts, make video samples and develop a website. Finally, tap into your creativity to propel your business to the top. Grab that opportunity to make a profit now!
4. YouTube Channel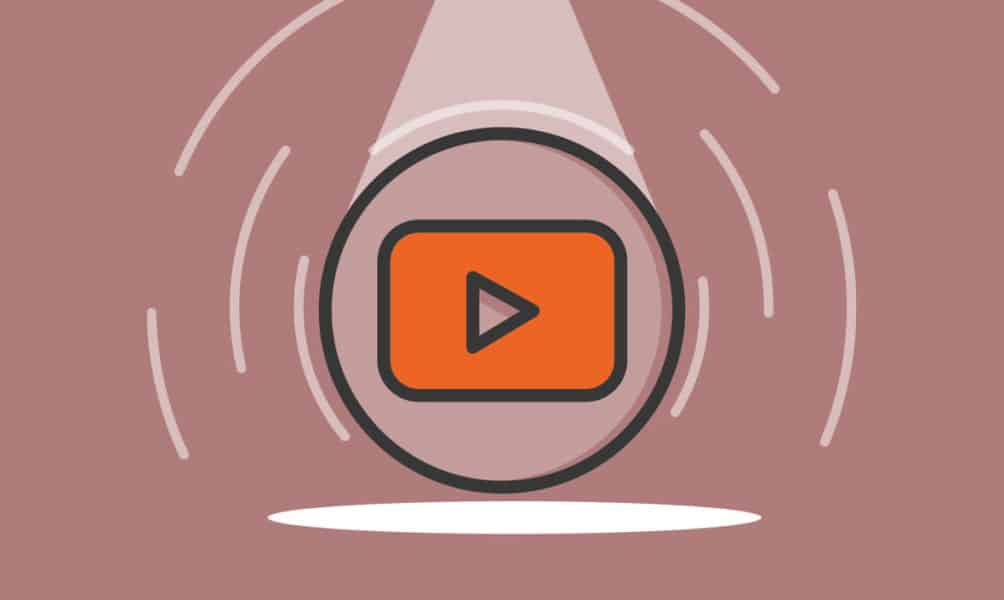 So you want to start a YouTube business? Great idea! The opportunities for online businesses are endless these days, and video platforms like YouTube are one of the best places to start. YouTube's ad revenue increased a stunning 25 percent in 2021, which means now is a great time to get in on the action.
There's no doubt that YouTube is a powerful business tool. But it can be a little tricky to know the best way to start a YouTube business. If you have some expertise or skill that is in great demand, you'll want to create a series of videos and start your own YouTube channel. From there, you'll need to generate visitors, and a great way to do that is to post about your videos and expertise across all social media, and tell your family and friends.
As you keep delivering quality content, you should be able to start generate subscriptions, and that's when the ad dollars start rolling in.
5. Nightclub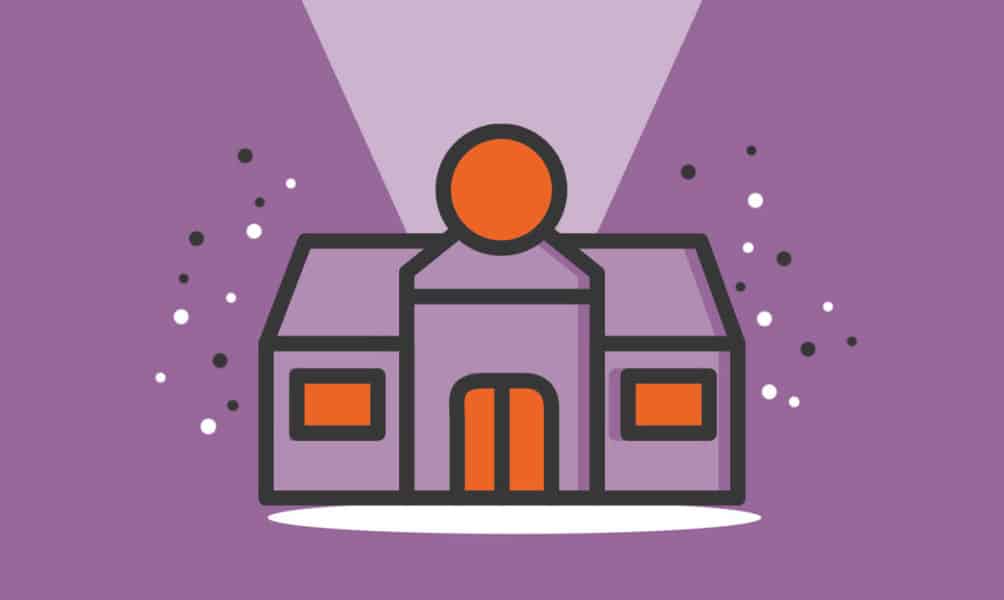 Do you love the nightlife? If so, starting a club might be right up your alley. Clubs form part of the US bars and nightclubs industry, which suffered a sharp decline in revenue in 2020 due to pandemic-related social distancing regulations. The market is poised to rebound strongly and grow 14% to exceed $28 billion in revenue in 2022 due to pent-up demand, according to market analyst IBISWorld.
Before you open your club, it's important to know that the industry is heavily regulated, especially when it comes to alcohol consumption. You'll need to meet both state and local regulations and licensing requirements so it's best to inquire about the details from your local authorities first. Next, it's a good idea to research the market and find out what other clubs in your area are offering. You'll have to innovate and come up with a unique selling proposition and a creative marketing plan for your club to attract customers. With these in place, your club can be very profitable.
6. Venue Rental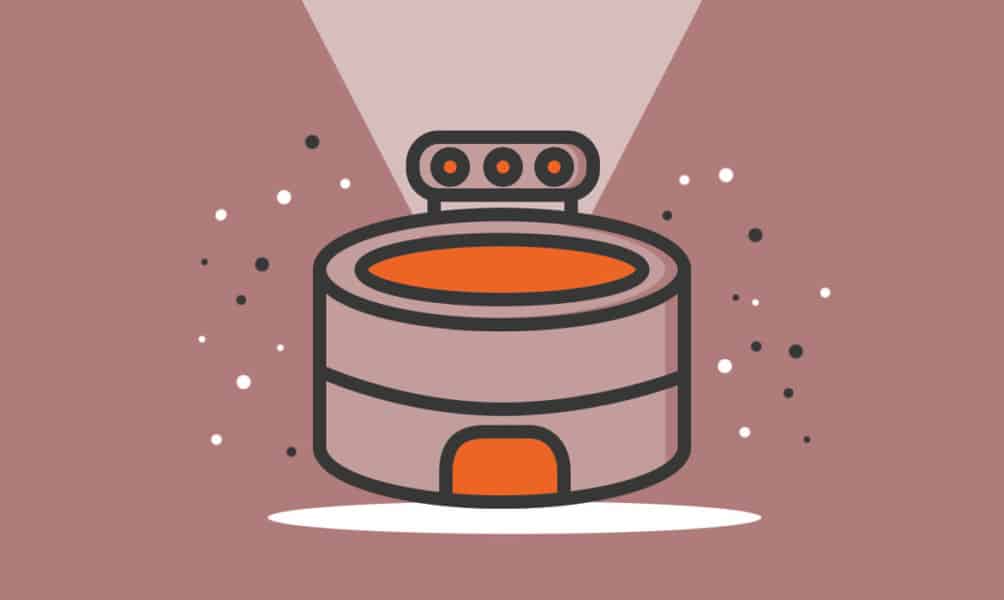 If you've been thinking about starting your own venue rental business, now is the time! The events industry is poised for growth as the US economy opens up and bounces back from the pandemic. The US events market is predicted to grow 13% per year and reach at least half a trillion dollars in revenues by 2030.
You can start small by converting an idle space into a venue for birthday celebrations or weddings, parties for a good cause, or a simple gathering of friends and family. As you gain more clients and your business grows, you can invest in a structure in a good location and start catering to corporate events. An ideal event venue is accessible to guests, offers ample parking space and fast internet connection, among others. You will need to find out the permit and zoning requirements in your chosen location before launching your business. It's also a good idea to scope out the market to see what the competition has to offer, and promote your venue to attract more clients.
7. DJ Business
What's a huge event without a DJ providing some music to set the mood? As the events industry bounces back from the coronavirus pandemic, so does the DJ market. Global sales of DJ equipment are expected to grow and reach $732 million by 2026. If you love creating mixes, remixes and tracks, setting up a DJ business now would be a fun way to earn some cash.
But a DJ business is not just about having the best beats and mixes. There's a lot of work that goes into setting up your business properly. Having easy access to digital platforms and streaming services will likely lessen the burden. What's important is that you have the necessary skills and equipment. You also need to establish your brand, promote your services and grow your social media following to get your business up and running. With excellent service, you can easily gain loyal customers and sustain your business.
8. Event Planning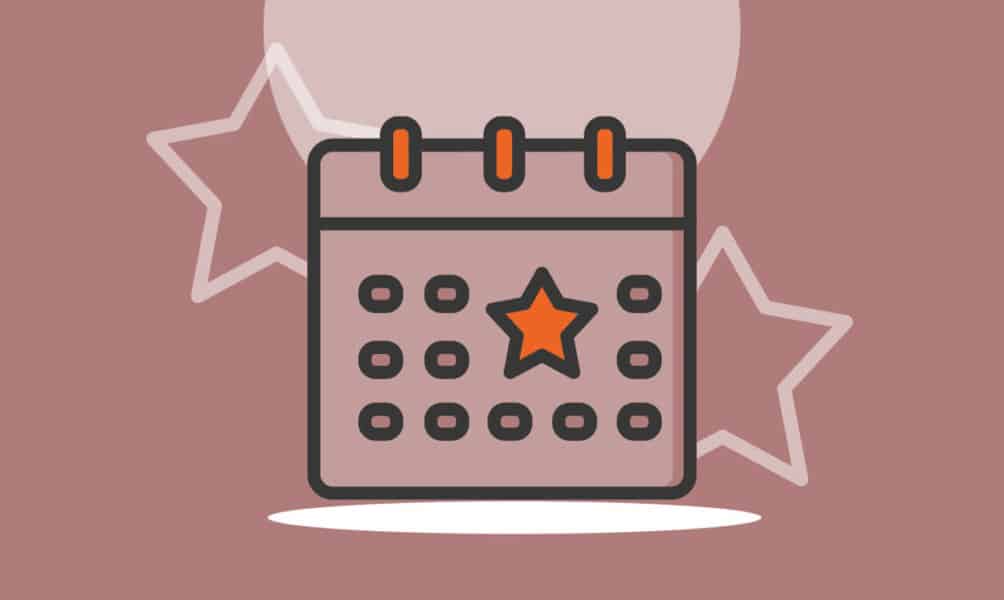 The biggest events — weddings, reunions, graduation parties — are often moments that people never forget. You can play a key role in making memories for countless people by starting your own event planning business. As the pandemic recedes, the industry has been growing fast and is now worth $3 billion in the US alone, so the opportunity is real. If you enjoy organizing and planning, this could be the perfect venture for you — and now's a great time to do it.
More and more people are looking to plan long-delayed major events, from weddings to reunions to memorials and more. You can grab a piece of this growing market with a bit of training, confidence and organizational skills. Starting an event planning business requires little investment, and event planners often make 15-20 percent of the total cost. So just imagine how good you'll feel working from home while planning a $100,000 wedding reception!
9. Music Production Company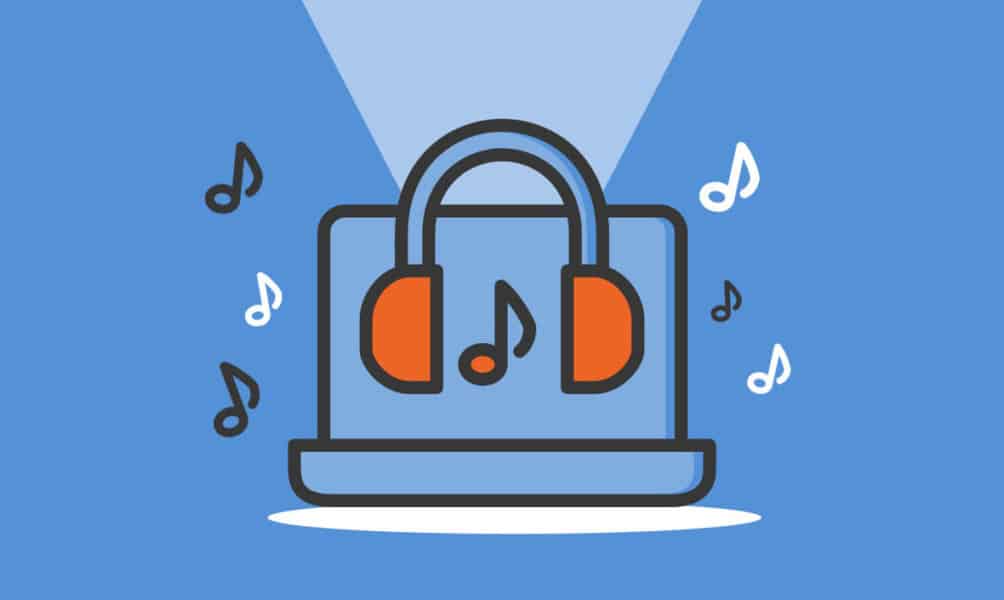 If you're passionate about making music, why not consider starting your own music business? Music helped a lot of people shake off the blues and cope with the massive disruption caused by the Covid-19 pandemic. Listening to music helps improve the mood, promote relaxation, boost creativity, and more. As millions of people turned to music, the recorded music industry soared to new heights and broke sales records. In the US, the industry earned nearly $15 billion in 2021, its highest annual revenues in history.
Starting a music business can be a fun and rewarding experience, but it's important to determine what kind of music you will focus on. Artists can make money by selling their music, using social media, or creating branded content for clients. But first, you will need to build up an audience. Be creative and think of ways to attract a large following in social media and get them to view your videos. You'll be competing with BTS but with some patience and hard work, it can be done!
10. Record Store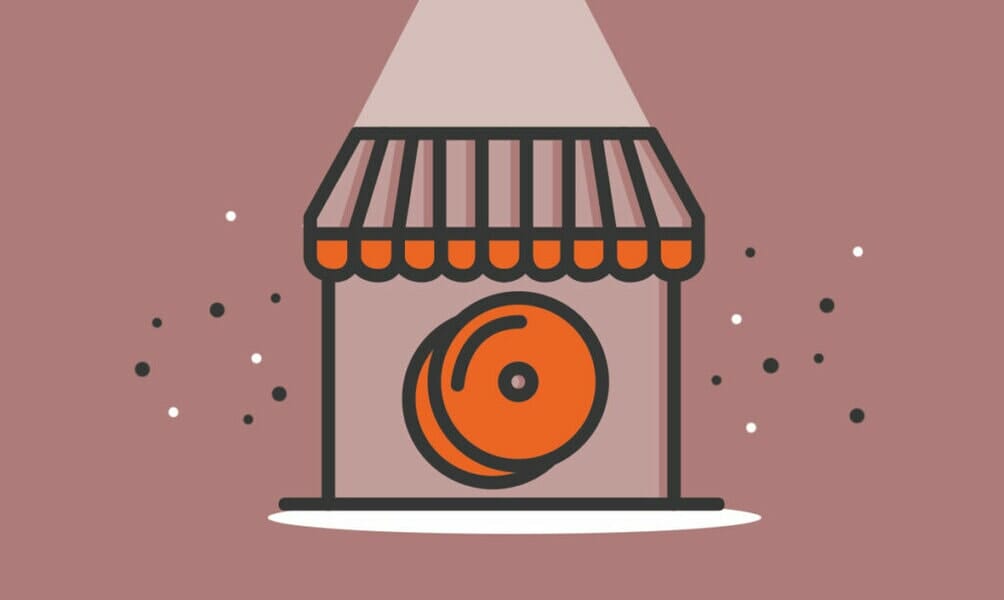 Starting a record store presents an exciting business venture for musicians, offering them a unique avenue to intertwine their passion for music with entrepreneurship. Not only does it serve as a hub for music lovers, but it also allows musicians to gain a deeper understanding of the industry from a retail and distribution perspective. By curating collections, hosting in-store gigs, or offering exclusive releases, musicians can create a space that resonates with their artistic vision and serves as a testament to their dedication to the craft.
Moreover, a record store can be the nexus point between artists, fans, and the broader music community. For musicians with connections to local bands or fellow artists, the store can become a showcase spot for emerging talents, creating a supportive ecosystem for local music. By collaborating with record labels and recording studios, musicians can further bridge the gap, creating a holistic musical experience. In this endeavor, musicians are not just sellers of vinyl or CDs; they become curators of musical experiences, amplifying their influence in the industry.
Comments