Back to Business Ideas Categories
24 Backyard Business Ideas
Written by: Carolyn Young
Carolyn Young is a business writer who focuses on entrepreneurial concepts and the business formation. She has over 25 years of experience in business roles, and has authored several entrepreneurship textbooks.
Edited by: David Lepeska
David has been writing and learning about business, finance and globalization for a quarter-century, starting with a small New York consulting firm in the 1990s.
Updated on September 5, 2023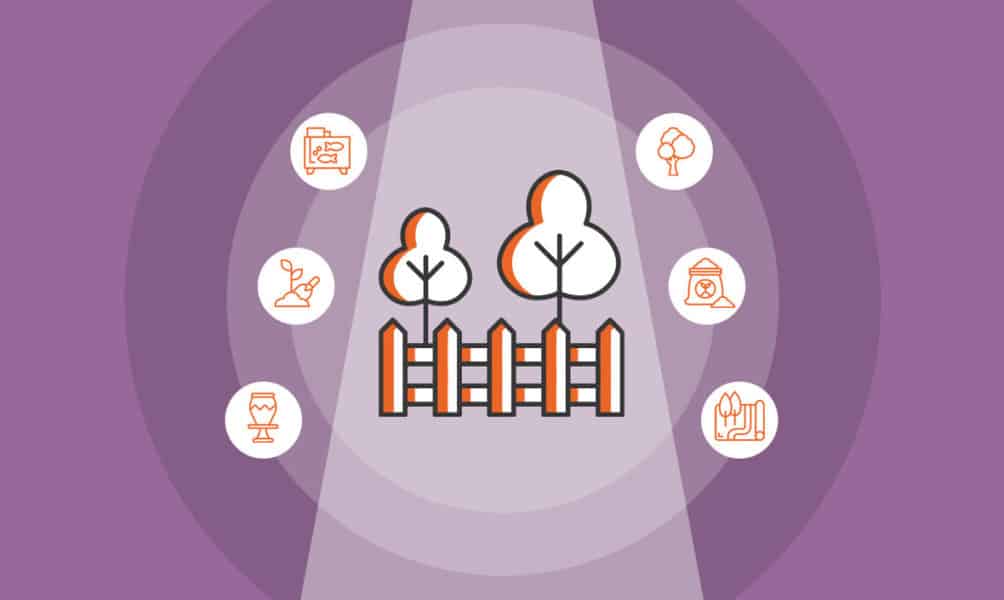 24 Backyard Business Ideas
Gardening Service
Pottery
Landscaping Service
Florist Business
Composting Business
Party Rental
Seed Bank
Tree Farm
Art Gallery
Mushroom Farm
Fish Farm
Kombucha
Dog Training
Wig Business
Laundry Business
Pig Farm
Car Detailing
Beekeeping Business
Knife Sharpening Business
Tutoring
Carpentry
Yoga Studio
Fencing Business
Stump Grinding
Do you have a sizable backyard? You might be able to turn it into some serious cash flow, especially since starting a business at home reduces your overhead costs.  
If you have a green thumb, you might consider growing flowers or mushrooms. With the right skills, you could open a carpentry shop or start a pottery business. Check out our list of fantastic backyard business ideas and turn your piece of land into your new livelihood!
1. Gardening Service
Four in 10 American millennials are engaged in indoor garden activities, such as growing sprouts in jars and herbs in pots, while around a third of baby boomers grow indoor plants as a way to relieve stress. If you have a green thumb and love growing plants, starting a gardening business and helping people garden could be very fulfilling. It's also a fun way to turn a hobby into a money-making venture.
Starting a gardening business is relatively simple and doesn't require a lot of overhead costs. This type of business can also be run from home. You can host in-person and virtual workshops on gardening, design or maintain gardens, and provide other services like lawn mowing or outdoor repair. It's a good idea to research the market first and find out what your competitors are offering in order to find clients. With your passion for nurturing plants and persistence to keep going, you can easily grow your gardening business.
2. Pottery
Pottery goes back thousands of years, but remains relevant to this day — as can be seen by the countless pottery products on Etsy!
If you're a creative person with a love for pottery, you might want to turn your passion into a business and start making good money. Pottery, or the manufacture of earthenware from clay, is part of the broader ceramics market, which is anticipated to return to pre-pandemic growth levels and earn almost $350 billion globally by 2028. Ceramics also include porcelain and stoneware.
To go into a pottery business, you'll need a pottery wheel, kiln, clay, glazes, molds, and other tools and supplies. Find reliable suppliers, observe the competition and compare prices, and promote your products either through digital marketing or word-of-mouth marketing. You also need to set up a workshop and build out your Etsy page, as well as your website. Then you'll be ready to start shaping your dream future.
3. Landscaping Service
If you love working on your yard and spending time outdoors, you might consider starting a landscaping business. Boosted by the recent real estate boom, landscaping and lawn-care have seen steady growth in recent years. That expansion is expected to continue, so now's an excellent time to get in on the action and ride this wave to success.
You could offer a wealth of services, from designing yards and gardens to tree planting, trimming, mowing and more, and you could focus on residential customers or businesses, or go for broke and aim for both! First, you'll need to brush up on your landscape design and maintenance skills. Fortunately, the US government in 2019 partnered with the leading landscapers' association to launch a national landscapers' apprenticeship program to train more skilled workers.
You'll also need to invest in quality equipment, as well as a reliable truck. After that, to attract clients you'll want to build a simple, appealing website and launch some strong marketing to get the word out. From there, you should start seeing the business roll in as you enjoy the scent of freshly cut grass.
4. Florist Business
Does the sight of flowers brighten your day? Then why not start your own florist business and make every day beautiful. If you have some storage space, you could even start your business at home and sell your flowers online and in your local area.
Your first step would be to research which flowers are most popular in your area and find a wholesaler who offers quality products at a good bulk rate. Once you've built up an inventory, you might build word-of-mouth by offering free bouquets to local businesses, such as restaurants, hair salons and hotels — places with a sizable clientele — then giving discounts to anybody who mentions that they saw your flowers in these businesses. You could suddenly have too many customers to satisfy!
With any luck, you'll be able to save up and open your very own corner flower shop.
5. Composting Business
Up to 40% of the food supply becomes waste, according to the US Environmental Protection Agency. The government aims to cut food loss and waste in half, or by around 66 billion pounds, by 2030. Some states have banned food waste from landfills while others require recycling of organic waste. These policies are pushing more Americans to resort to composting, the natural process of recycling food scraps, yard waste like fallen leaves, and other biodegradable materials.
Did you know that composting can be very profitable? Starting a composting business could be your ticket to financial freedom. Plus, you'll be helping reduce the country's carbon footprint and fight global warming. Compost, the organic material produced after composting, is added to the soil as fertilizer or used as an alternative to soil to grow plants. It's used in gardens, landscaping, golf courses, and more. If you plan carefully and put in a lot of effort, your composting business can be very lucrative.
6. Party Rental
Let's get this party started! Lockdowns have been lifted and people are getting out and about again, which is good news for parties, gatherings and other big events. US party rentals represent a $5 billion industry that's expected to see sharp growth in the coming years.
You could start a party rental business, grab a share of that vast market and help people have fun by providing tents, bars, bouncy houses, karaoke machines and more to people looking to have a good time. You could also offer more standard party supplies such as tables, chairs, tents, food and beverage carts. Whichever route you choose, buying the equipment will require a significant investment, but that's the only major hurdle standing in your way. After that, you'll just need to register as a business, set up an appealing website and let the good times roll!
7. Seed Bank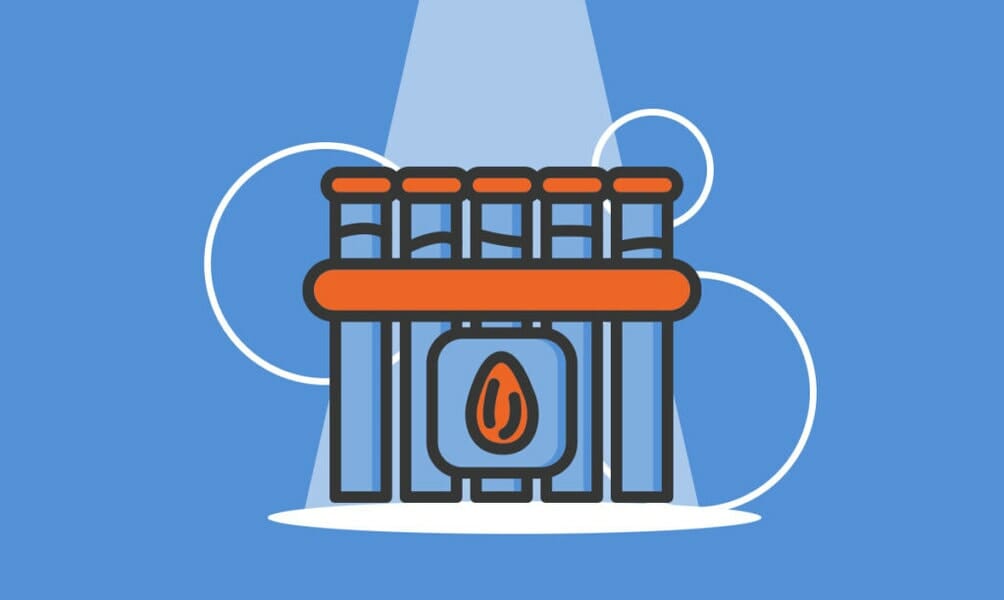 Whether you're a gardening enthusiast or just looking for a new business venture, a seed bank business can be a great way to make some extra money. As demand for food and plants increases globally, the seed market is set to see steady growth and hit $100 billion by 2031. So, why not start a seed bank now?
You might be wondering how you'll start, what supplies you'll need, which seeds to specialize on, how you will store the seeds, what permits to secure, and how to market your business. You'll find the answers to these questions as you do more research before you launch your business. You'll also need a business continuity plan in case of a disaster. Starting a business is never easy, but you will most likely find this to be an enjoyable and rewarding experience!
8. Tree Farm
Growing trees helps fight climate change. But did you know that it's also a great way to earn money? The $6 billion tree and shrub farming industry in the US is bouncing back from the pandemic slump. An increase in housing starts and rising demand for food products will drive growth in the next three years. Trees take a long time to grow, so it's best to start your tree farm business now.
You can start small and establish a tree farm within your property, or you can go all in and purchase or lease acreage for a larger operation. Among the ways to earn from your tree farm business is to focus on high-value fruit trees. Another is to select trees that produce specialty wood for furniture or fiber for clothing. You can also establish a nursery and sell tree seedlings. By choosing the right trees and promoting your tree farm business, you can make a good living while doing good by the planet.
9. Art Gallery
Are you passionate about art? If so, now might be the right time to follow your dreams and open an art gallery. The US art dealers' market is worth $9 billion and growing, so the opportunity is there for the taking. Getting started isn't as easy as drawing a stick figure, but nor is it as difficult as painting the Sistine Chapel.
First, you'll need to decide which type of art you'll focus on. It should be a genre that's personally meaningful to you. Maybe you're into 20th-century Russian art, or contemporary South American artists. Or maybe you'd prefer to highlight up-and-coming artists from your area. Alternatively, you could embrace several of these options, but it tends to be better for a gallery to build a brand focused on a certain concept or genre.
Once you've nailed down your concept, you'll just need to rent out a good space, start reaching out to artists and collectors and, last but not least, launch a major marketing blitz to promote your first show. Good luck!
10. Mushroom Farm
You probably see mushrooms all the time in your area, but did you know that they're also a great business idea? Mushrooms are delicious, healthy, relatively easy and inexpensive to grow, and sell for a good price. US demand for edible fungi is increasing as more consumers shift to nutritious foods that boost health. The global mushroom market is predicted to grow at least 6% per year through 2026. Starting a mushroom business now is the right thing to do.
There are many ways to start a mushroom business. You can grow your own mushrooms in your backyard or purchase them from a reliable mushroom farm. The best way is to go organic, which is currently the most popular niche for farmers. But first, you have to decide what kind of mushrooms to grow and who your target market is. For example, you can sell your mushrooms to food businesses or wholesale shops. You should know the profit margin for each type of market segment so you can choose which path is more profitable for you.
11. Fish Farm
The average American ate less than 20 pounds of fish and shellfish in 2019, a slight increase from the previous year but still below the recommended dietary allowance of two 4 oz servings of seafood each week, or 26 pounds per year. This presents an opportunity for fish farms to increase their output. If you're looking to start a fish farm, you're on the right track.
A fish farm commercially breeds fish and seafood, usually for food. It's important to prepare a substantial amount to find a suitable location, establish your fish pond, procure the required equipment, and find a reliable supplier of fingerlings. Of course, you'll need to comply with licensing, zoning, and other regulations. It's also to your advantage to scope out the market and draw up a plan on how to corner a share. With these in place, you'll be on your way to launching a successful fish farm.
12. Kombucha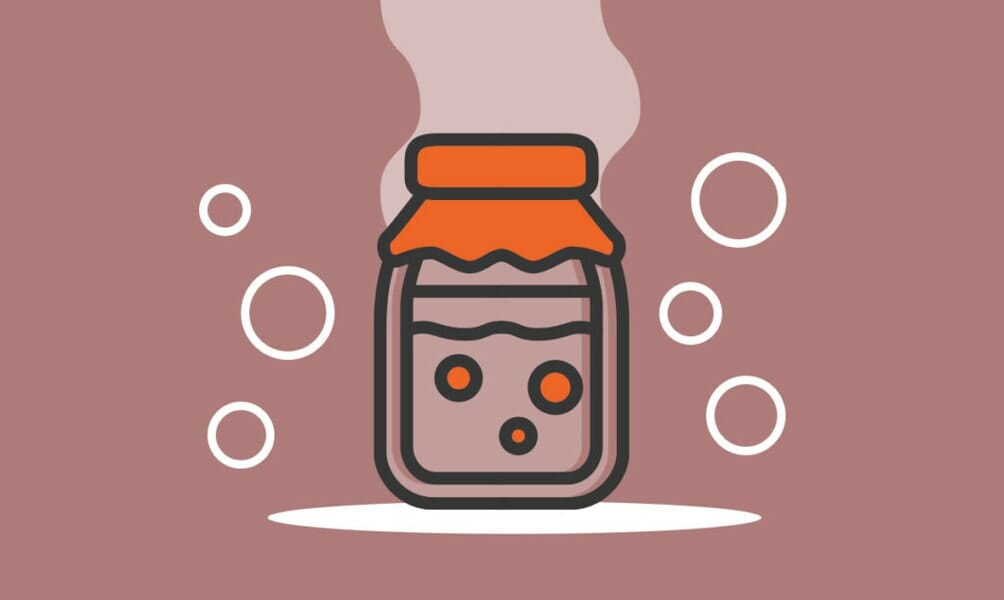 Kombucha, a fermented black or green tea drink with a symbiotic culture of bacteria and yeast, is one of the latest health trends to emerge shortly before and during the pandemic. It has become so popular that the global kombucha market is set to exceed $6 billion by 2028. If you're thinking about tapping into the expanding health drinks market, you might consider kombucha.
Since kombucha contains a bit of alcohol, you'll need to check out US laws and regulations first. Under federal law, kombucha is considered an alcoholic beverage if its alcohol content reaches 0.5% or more at any time during or after production. Alcoholic beverages are subject to strict regulations.
Starting a kombucha business requires minimal investment, though. You can start brewing at home and sell your products online to save on overhead costs. But it's important to have an effective marketing strategy to attract customers. If you're ready, start brewing up some kombucha magic now!
13. Dog Training
Owning a dog can be a lot of work. They need to be fed, walked, trained and occasionally entertained. Many dog owners simply don't have the time or patience to deal with training their pet, and turn to professionals for assistance. If you love spending time with dogs, starting your own dog training business could be a great way to make a living while enjoying quality time with lots of cuddly canines. And now is the perfect time, since dog ownership spiked during the pandemic, as people sought the comfort of pets while stuck at home.
Dog training is a growing industry already worth a quarter of a billion dollars, and you can get in on the action with just a few relatively simple steps. You could even run your business from home and do your training in the local park. But you will need to make sure your skills are up to par, and there are a lot of online courses to help you brush up your skills before you take the certification test.
Next, you'll need to build a website offering your services. Finally, reach out to pet owners on platforms like Facebook and Instagram and market your new business. Once you get that first client, you just need to deliver, and the referrals and money should start rolling in.
14. Wig Business
Wigs are kind of ridiculous, but they are also incredibly useful. People wear them for so many reasons, from party costumes and fashion statement to illness-related hair loss and male-pattern baldness. Some people, like Lady Gaga, wear wigs just for the fun of it! If you have a healthy obsession with hair, now is a great time to chase your dream and start your own wig business. After years of decline, the US wig industry experienced significant growth in 2021 as hot items like lace-front wigs and colored wigs boosted popularity. Now the global wig market is expected to expand more than 40% by 2026, so this is a rare opportunity!
Don't pull out your hair, but getting started will require some real work. First, you'll need to find an affordable and reliable manufacturer, one that properly sources and refrains from using human hair. Second, you'll want to create some cool and appealing styles inspired by the latest fashion trends. Once that's done, you'll just need to build a website and start selling your wigs online. Once you've started building a reputation you might even be able to find a great location and open your very own wig shop.
15. Laundry Business
It's a dirty job, but somebody's gotta do it! That's why laundry is a billion-dollar industry in the US, because there will always be clothes that need cleaning and people who don't want to deal with it. You can get in on the action with your own laundry business. Best of all, with the latest technologies, you can keep tabs on your machines via mobile app and keep your hands clean as the money rolls in.
Significant investment will be required, to buy at least a dozen machines and rent out a good-sized space in a high-traffic location. The next step will be to determine your services, whether you want to be a self-service-only laundry or offer drop-off services as well. You could also make an even larger investment and offer high-end dry cleaning. Whichever route you choose, your chances are good, as US laundromats have an impressive 95% success rate.
16. Pig Farm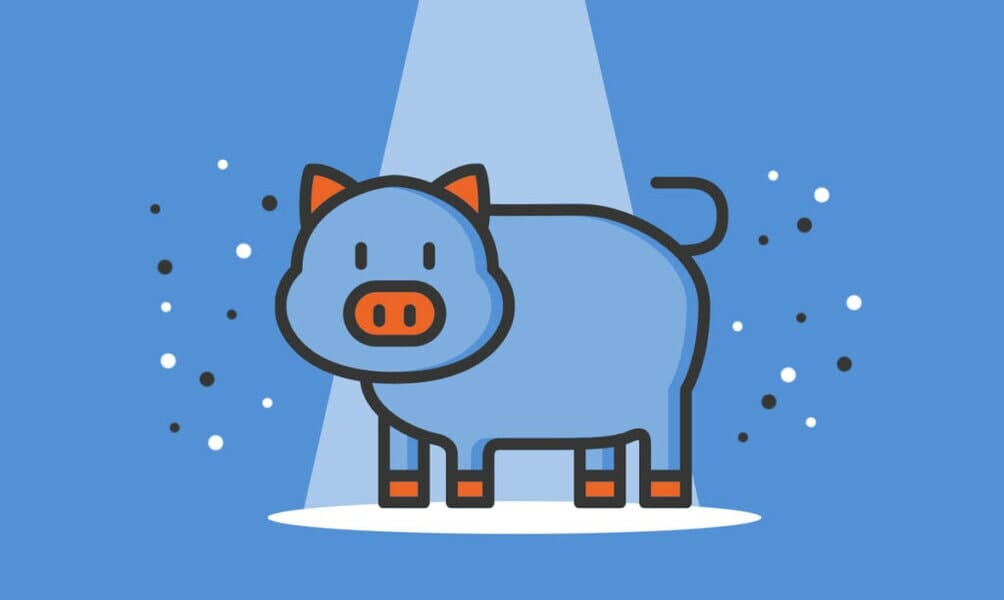 It's a dirty job, but somebody's gotta do it — because pig farming is a $8 billion industry in the US. Despite the common image of sows rolling in the mud, pigs are actually fairly easy to care for, not to mention intelligent. Besides, ham, bacon, pork chops and barbecued pork are always in great demand. So if you have a sizable outdoor space, or could lease one, you could start a pig farm, make a good living and provide quality meats to your community and beyond.
There are several key steps you'll need to take. The first is making sure your property is secured with a strong fence, so you don't lose your merchandise. The second is making sure you have all the proper permits and licenses to keep and sell livestock in your town and state. Third is making deals with nearby meat markets to purchase and distribute your goods. All this done, you should be well on your way to entrepreneurial hog heaven!
17. Car Detailing
Are you obsessed with keeping your car clean and making it look shiny and new? If so, a car detailing business might be the perfect career choice for you. Unlike a car wash which is often automated, car detailing is always done by hand and both the car's exterior and interior are thoroughly cleaned. It's more meticulous and labor-intensive.
Car detailing is a lucrative business as well. The US car wash and detailing industry is valued at $13 billion after growing nearly 10% in 2021. Demand for car detailing services is expected to rise as car prices continue to increase, prompting owners to take better care of their vehicles.
Before you launch your business, it's important to find a strategic location for your shop, secure substantial funding, and find ways to differentiate your business from the competition. It's also wise to wage an aggressive marketing campaign to promote your business. Once your business is up and running, you'll be making big profits in no time.
18. Beekeeping Business
If you're thinking about starting your own beekeeping business, you're in for hard work and some rewarding moments. The US beekeeping industry, valued at $636 million in 2021, declined at the start of the pandemic and has yet to recover to pre-pandemic levels. This presents a tremendous opportunity to beekeepers. Bees are essential because they pollinate food crops and trees that humans need to survive. They also produce honey, a natural sweetener with medicinal properties.
Before you get started, you must understand that beekeeping is a regulated industry and the laws and regulations differ from state to state. It is important that you find out what your state's regulations are. Do you need to secure a license or register your bees? Is beekeeping allowed in your neighborhood? You'll also want to learn about colony collapse disorder and how it threatens the global bee population.
You can find the answers to these questions by doing your research, as well as the standards and regulations to follow if you wish to sell honey. Beekeeping is fascinating and can provide you with a great source of income if done right.
19. Knife Sharpening Business
The knife is considered the most important tool in the kitchen. In fact, mastering basic knife skills is among the first tasks given to aspiring chefs. Keeping the knife sharp is another. With popular cooking shows inspiring more people to prepare meals at home, demand for knife sharpening services is on the rise. The US knife sharpening services market was worth $70 million in 2020 and is expected to grow at least 6% per year through 2028. If you're looking for a profitable and practical way to earn money, then consider starting your own knife sharpening business.
A knife sharpening business is something that you can do from home and requires minimal investment. But you will need to know all the knife safety rules to avoid injuries. You will also need to research the various methods and materials used to sharpen knives. If you choose carefully, you will not only be ensuring the long-term health of your knife, but will also minimize the risk of accidents.
20. Tutoring
Do you have an area of academic expertise? Maybe you're great at math, deeply familiar with science, or obsessed with language and literature. Even if you're not a subject expert, but simply good with children, now's a great time to consider starting a tutoring business.
The industry took a hit during the pandemic, but today many tutors are embracing virtual instruction and tutoring is expected to see steady growth in the years ahead. As a result, you're now able to run a tutoring business almost entirely from home, all while helping children to learn and excel and making a good living.
Starting a tutoring business is not terribly complicated. If you have teaching experience or some proof of your expertise, you mainly need a good computer and you can start offering your services on a variety of online platforms, like ClubZ or eTutorWorld. With a bit of marketing on social media, you should be able to attract a few clients and start building your tutoring empire.
21. Carpentry
Nearly 90,000 job openings for carpenters across the US are expected every year through 2030 as construction expands, fueling demand for carpentry skills.
If you have the skills and the tools, why not start your own carpentry business? Some states require carpenters to have a general contractors or subcontractors license, so it's important that you check out your state's licensing rules before anything else. You also need to comply with other regulatory requirements. Once that is out of the way, it's important to come up with a marketing plan to promote your business and find clients. Keep in mind that it would be difficult to find jobs during cold months, so it's best to prepare for the lean days.
22. Yoga Studio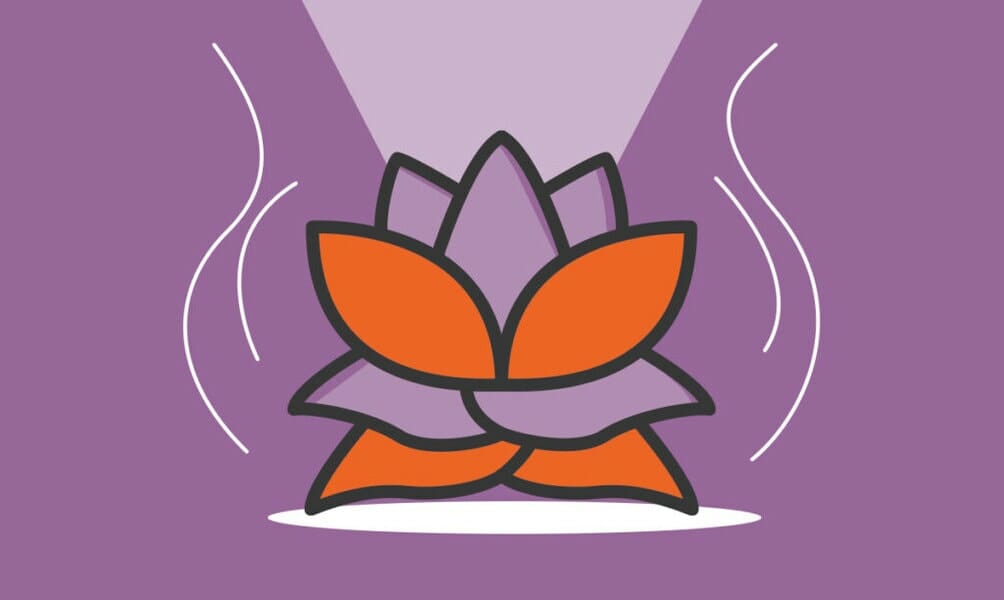 Do you love to practice yoga? You can share your love of yoga with others and make money at the same time by starting a yoga business. More than 55 million Americans practice yoga as of 2020, and the number is growing as indicated by a steady increase in new yoga studios. Yoga is an ancient form of exercise that has been known to improve strength, flexibility and balance. Its meditation and breathing exercises promote relaxation and improve mental health.
Before you get started, decide on a business model first. Will you just get a franchise or develop your own brand? Franchising would be much easier because you will be promoting an established brand with systems already in place. But if you wish to build your own brand, study what studios in your area are offering and come up with something innovative to differentiate your brand. You will also need to draw up a good marketing strategy to promote your business and find a location with steady foot traffic.
23. Fencing Business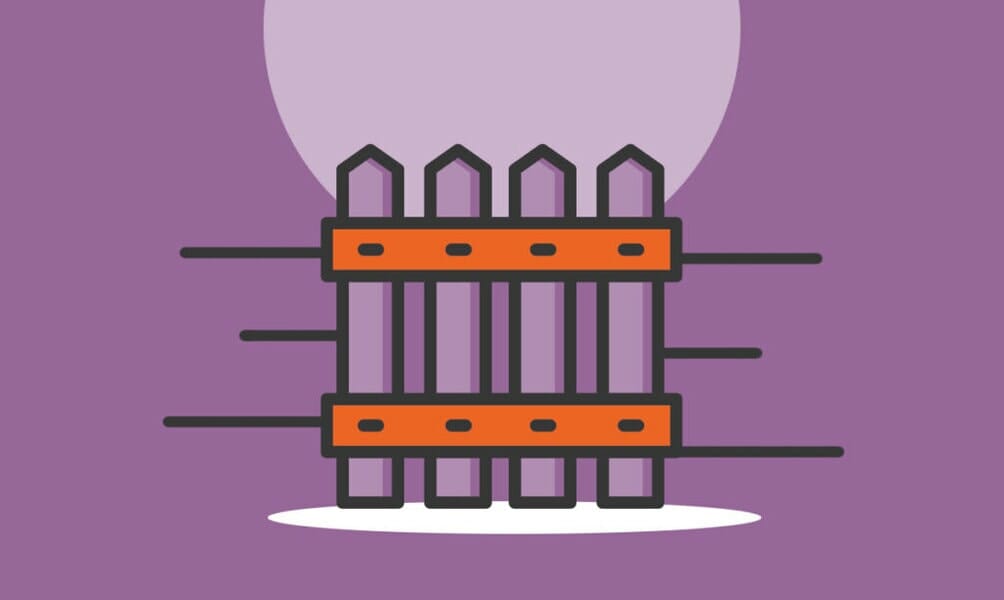 Starting a fencing business from your backyard can be a lucrative venture, taking advantage of your outdoor space.
The primary focus could be on designing, building, and installing various types of fences, ranging from wooden privacy fences to ornate wrought iron structures. A unique aspect of this business is that your backyard can serve as a live showroom, showcasing different styles, materials, and techniques that potential clients can physically interact with.
Additionally, this setup allows you to effectively manage inventory, materials, and equipment without the need for a separate commercial location. Operating from your backyard also makes it easy to personalize services to clients, such as on-the-spot customization or real-time modifications.
You can offer services in local residential and commercial markets, and even expand to repair and maintenance services.
24. Stump Grinding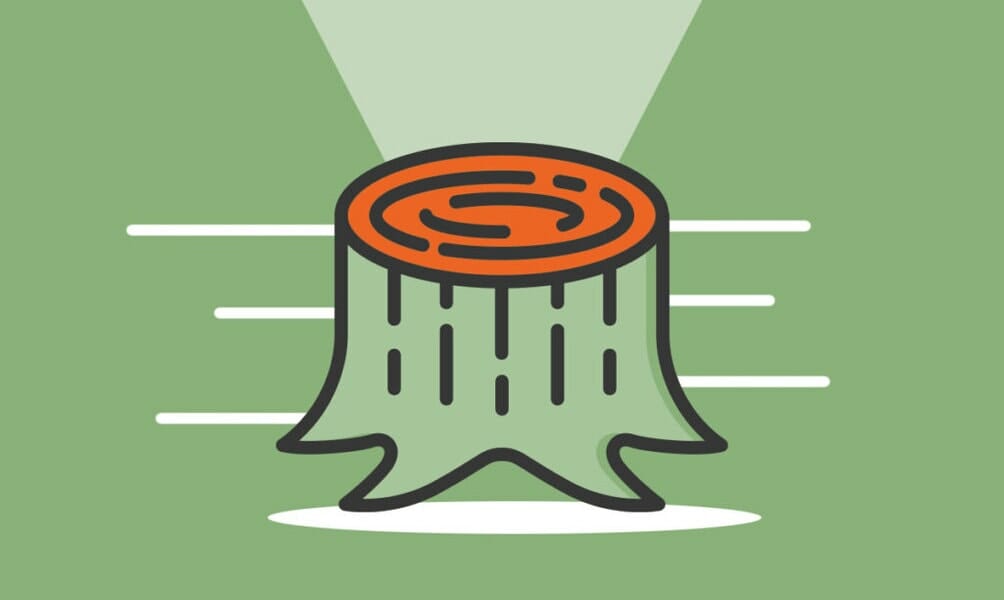 Backyards often serve as personal havens, where homeowners invest time and money to create their ideal relaxation spots. However, an old tree stump can disrupt this perfect oasis, making stump grinding an essential service in the realm of backyard improvements. By launching a stump grinding business, entrepreneurs can target homeowners looking to reclaim and optimize their outdoor spaces, transforming potential hazards and eyesores into smooth, usable ground.
Launching a stump grinding business tailored for backyard revamps has its advantages. It caters to a specific niche, allowing for targeted marketing and specialized service packages. With the right equipment and a commitment to customer satisfaction, business owners can quickly establish themselves as go-to experts in their community. By networking with local gardening clubs, landscapers, and home improvement businesses, the pathway to a flourishing backyard-focused venture becomes clearer and more attainable.