Published on November 10, 2023
Updated on November 14, 2023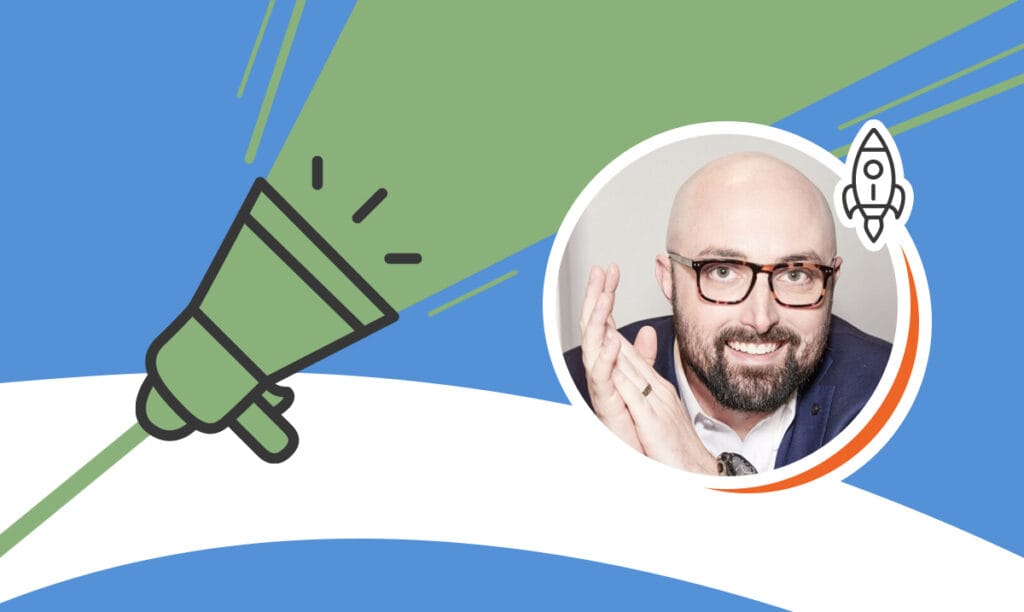 In the dynamic realm of advertising, where creativity intersects with strategy, stands Jeremy Heilpern, the mastermind behind Ammunition, an Atlanta-based full-service advertising agency that has been redefining the boundaries of brand storytelling since 2017. From orchestrating compelling narratives to crafting digital strategies that resonate with diverse audiences, Jeremy's journey is not just about building a business; it's a testament to the power of vision, innovation, and relentless pursuit of excellence in an industry that's constantly evolving. As we delve into this exclusive interview, we invite you to step into the world of Ammunition, where ideas ignite and creativity knows no bounds.
Navigating through the complexities of the advertising world requires more than just a keen eye for trends; it demands an innate understanding of human connections, a passion for crafting impactful messages, and the ability to evolve with each technological stride. Jeremy Heilpern, through Ammunition, has not only embraced these challenges but has also set new benchmarks in the industry. Whether you're an aspiring entrepreneur, a marketing enthusiast, or simply intrigued by the art of effective communication, this interview promises to unravel the layers of strategic creativity and business acumen that drive success in the modern advertising landscape. Join us as we explore the journey, challenges, and triumphs of Ammunition and its visionary leader.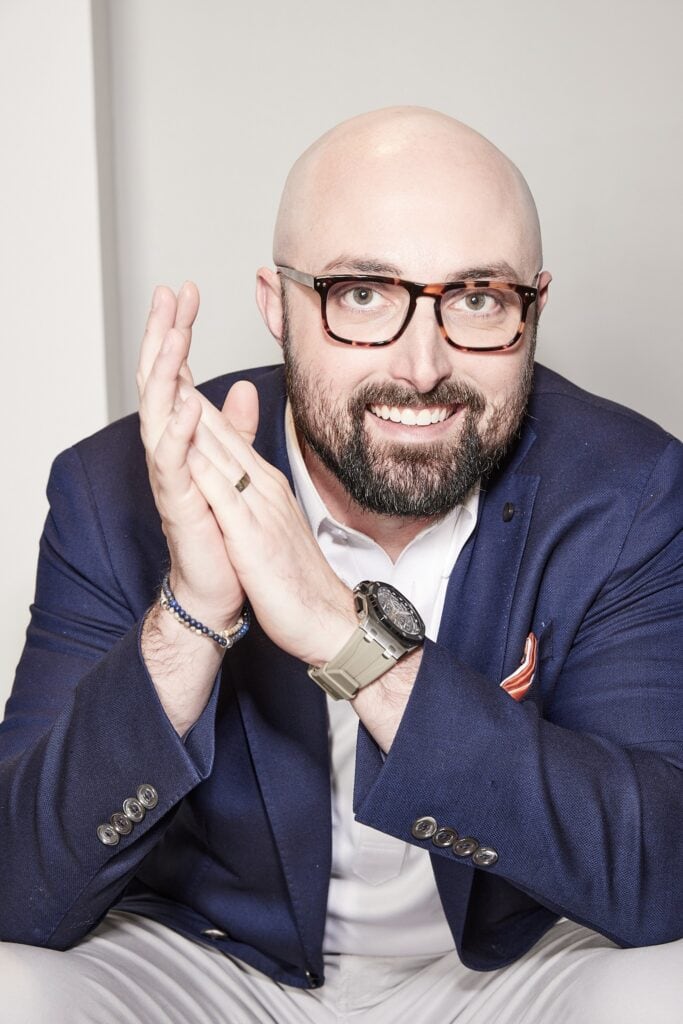 Ammunition links:
A Journey into Advertising
SBS – Can you describe the journey that led you to start Ammunition and the key factors that influenced your decision to enter the advertising industry?
Jeremy – For whatever reason, I've always had a love for advertising. In fact, I've never made a dollar in my life that didn't come from advertising. I started my first agency when I was 14 years old, pitching clients as though I were some big established business.
I graduated college at 19 with a BFA in advertising and have since only worked in advertising agencies. Shortly after graduating, I decided (somewhat begrudgingly) to gain experience working for others, which led to stints at a number of well-known Atlanta agencies, as well as working on a presidential election campaign, and eventually to a ten-year run at one agency in particular that saw me rise from a director to chief digital officer, and, eventually as the president of that agency for 18 months before I resigned to start Ammunition in November of 2017.
I saw an opportunity in the market to build a truly digital-first agency that leveraged technology and creative work in harmony together to drive real outcomes for brands — in particular, brands that navigate long-term selling environments and tend to have complex paths to purchase. I was going to build an agency that wasn't fighting muscle memory developed during a bygone era of advertising. I was going to build an agency whose very DNA was written for the way brands need to connect with their audiences today.
After my last day at the previous shop, I signed a lease for office space in Midtown Atlanta, and I got to work building a full-service agency that did just that. Nearly six years later, Ammunition has quickly become a powerhouse of talent, consistently ranking among Atlanta's top and fastest-growing privately held companies and the fastest-growing advertising agency in 2023 by the Atlanta Business Chronicle.
Service Selection and Market Needs Analysis
SBS – As a full-service advertising agency, Ammunition offers a wide array of services. How did you identify the services your agency would specialize in and determine the needs of your target market?
Jeremy – Built into our DNA is the belief that when we get hired, more often than not, we're hired to change customer behavior. We like to say that we don't make ads, we don't make websites, we don't make media plans— we make change happen. To do that requires us to have a holistic view of our clients' business, develop an insight-driven strategy that aims to achieve their goals, and then deploy the best tactics towards achieving those goals. To do that, we've worked hard to build a best-in-class agency team whose depth and breadth of capabilities are nearly unrivaled in the marketplace today. This means we can make the right recommendations for our clients' business regardless of what the medium is. We can execute under one unified vision and not have a bias to push one medium over another because it benefits the agency.
Funding and Resource Management Strategies
SBS – Establishing a new agency requires a significant investment of time and resources. What strategies did you employ to secure funding and manage your initial expenses?
Jeremy – Ammunition was bootstrapped from the day we started and has received no outside funding since (outside of maybe maxing out a personal credit card a time or two…). Since founding the agency, our approach was to quickly establish a "product-market fit" and get aggressive about our approach to new business development, focusing heavily on a "land and expand" model. For us, that means that in the early years, we weren't shy about "going first" and betting on our ability to actually drive measurable outcomes for brands we were serving and, in return, betting that if we were successful, they'd obviously keep us around and we'd grow together. That proved to be a winning formula, with many of our relationships today being relationships we've cultivated since the first 18 months of our business.
I can't underscore enough the need to bet on yourself. If you're as good as you say you are, prove it, and the results will follow.
Ammunition's Unique Value Proposition
SBS – In a competitive field like advertising, differentiation is key. How does Ammunition stand out from other agencies, and what unique value do you offer your clients?
Jeremy – In two very specific ways:
We're built to serve hardworking brands navigating long-term selling environments, complex paths to purchase, and, at times, numerous decision-makers. Our approach focuses on a unique messaging architecture that personalizes creativity by the audience through ongoing engagement and automation. And we've built a real track record of success serving a range of brands, from home & building materials to financial services, insurance companies, SaaS products, higher education, and even media firms.
Few agencies can match Ammunition's capabilities, pound for pound, in the marketplace today. We offer a truly comprehensive full-service agency offering from brand strategy and positioning to video production, technology development, media planning & buying, all in-house in our offices in Atlanta. This allows us to provide our clients with a truly holistic approach to managing their business and to provide recommendations that are truly right for them rather than prioritizing what's right for the agency's bottom line. We are here to serve however we can provide value.
Recruitment and Retention Strategies
SBS – Talent acquisition is crucial in the creative industry. What approach do you take to attract and retain top talent at Ammunition?
Jeremy – We aren't shy about who we are, what our mission is, and what our values are, and we work hard to hire people that we believe will help us achieve that mission and live our values. We are a growth-driven organization looking to build the next truly great agency. We want to build the best environment for growth-driven individuals to do their very best work and lead their very best lives.
To deliver on that, we keep a pulse on what is happening both in our industry and in adjacent industries to ensure we're competitive on compensation, benefits, and the opportunities we provide our team members here at Ammunition.
We also have a healthy understanding that we can't be all things to all people — and that's okay — but that is also why we strive to be as transparent about who we are as possible. We aren't perfect, and we don't expect our staff to be, but we want to be the best we can be, and we encourage that mindset amongst everyone on our team.
Lastly, our growth in and of itself has proven to be something that both attracts and retains our people. I was talking with one of our longer-tenured team members recently over lunch and bluntly asked, "Why have you stayed with us for the past four years?" and the response was telling. He told me that his favorite part of being here was the excitement of always looking forward to the next big thing we were doing, whether that was a big hire, a new account, or the acquisition of another company (which is something that happened this summer). The continual excitement of growth, of what's next, has become a key part of why people choose to work with us and why they stay.
A Case Study of Impact and Innovation
SBS – Could you talk about a campaign you are particularly proud of and the impact it had on your client's business?
Jeremy – I won't use names, but I can certainly provide an example. Earlier this year, a leading risk and analytics firm was launching a new product, a platform that digitizes the estimation process for contractors. The product's benefit is that it removed the need for contractors to spend hours providing homeowners with project quotes and made them more efficient at their jobs (efficiency = more revenue). The objective we were given was to bring new subscribers into the platform and then nurture them through the platform to keep them engaged. Most contractors have been doing it the same old way for over a decade. They know how they do things isn't perfect, but they're not looking for a change. In fact, they resist change.
On top of all that, their leadership team had tasked the sales team with achieving highly aggressive sales goals for the year, and they were relying heavily on our work to make that happen. Ammunition delivered a unique creative campaign, highly targeted media plan, digital assets, and marketing automation services, all working together to dramatically exceed our client's objectives. We crushed nearly every industry benchmark, in most cases more than 3X, and helped them exceed their marketing objectives for the year.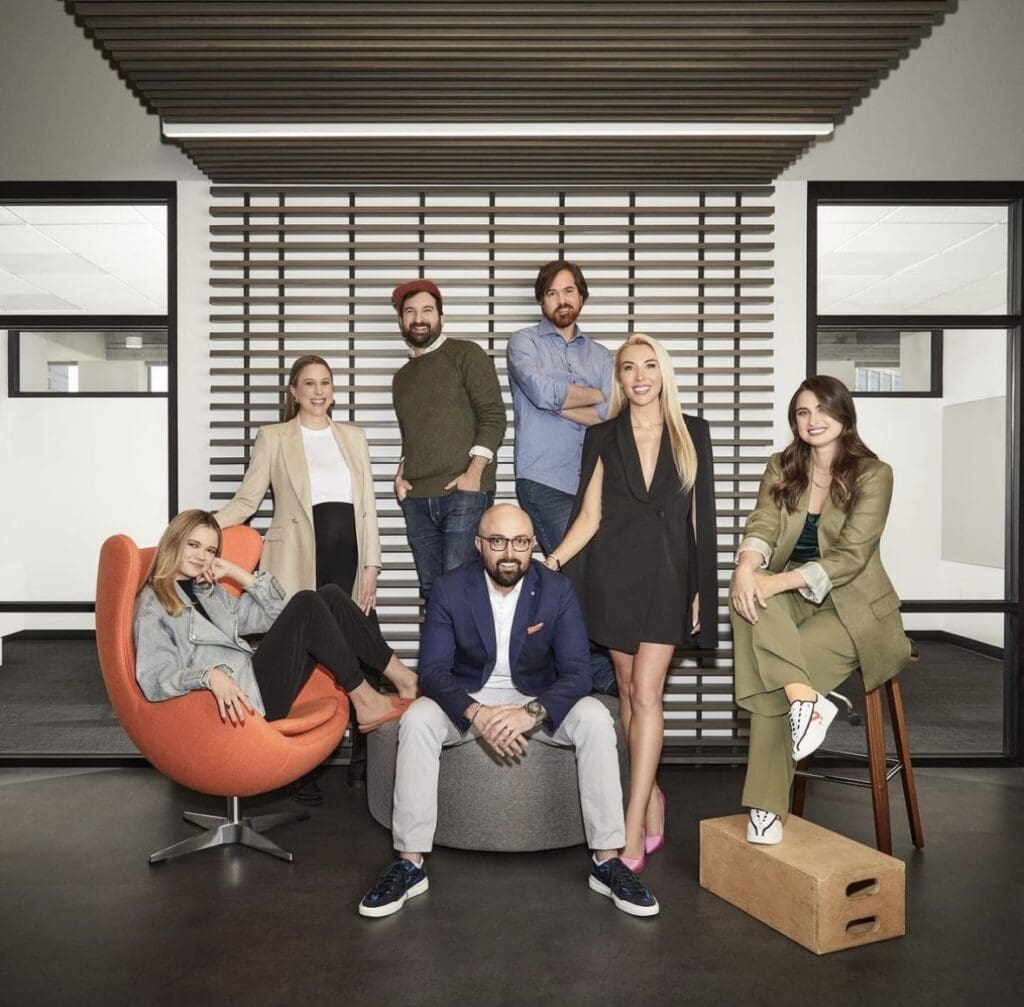 Embracing Digital Trends
SBS – As the advertising industry continuously evolves, particularly with digital innovation, how does Ammunition stay ahead of the curve in terms of technology and trends?
Jeremy – We embrace them — it's that simple. As an agency, we encourage our team to use the latest tools, even when it comes at an expense. For example, when Figma became the new hot design and development tool, we quickly integrated it into the agency even though it came at a substantial cost increase in our software stack. When AI emerged, we quickly integrated it into our copy, design, and technology development work. 
We also offer $1,200 per employee in annual L&D credit, though we've been known to invest far beyond that for the right opportunities for our people. This year, we sent folks to places like Denver, Amsterdam, and London for continuing education to sharpen their skills and thus sharpen the agency's capabilities.
Fostering Client Relationships
SBS – Client relationships are paramount in service-based businesses. What practices does Ammunition employ to build and maintain strong client relationships?
Jeremy – The short but honest answer to this question is very simple — we actually care.
We understand that the role we play is one of service and one whose primary objective is to make our clients successful. To do that means we need to be successful — and in turn, we share in our successes together.
Overcoming Challenges
SBS – What has been the biggest challenge you've faced while building Ammunition, and how did you overcome it?
Jeremy – I think starting something from nothing is hard. They say 2X is significantly harder than 10X, and I couldn't agree more. When you're early and you're trying to grow, especially in a self-funded environment, you lack a team and resources, which means you lack an inherent ability to scale. If I could go back to those early days, there are many things I'd do differently. The number one piece of advice I'd give anyone starting out is to focus on six-month time horizons and setting long-term goals for where you're going. Those long-term goals give you perspective, but the shorter-term thinking along the way, I think, is freeing in many ways. It allows you to rethink what you're doing, what you're building, and how adding people along the way inevitably changes who you are.
Inside Ammunition's Creative Process
SBS – Could you share some insights into your creative process, particularly how you go from understanding a client's needs to executing a successful campaign?
Jeremy – We start every engagement seeking to define what our target audience is doing today vs what our client (brand) wants them to be doing tomorrow (buying their product vs a competitor, for example). We then conduct research amongst internal and external stakeholders aimed at uncovering the barrier standing in the way of our target doing what we want them to do. Those insights are turned into a creative brief, which is used to develop messaging and tactics designed to influence and modify that behavior.
Our approach to creative ad messaging is rooted in the understanding that every decision we as humans make is an emotional decision. We then seek information to back the emotional decision we've already made. So, whether we're talking to a B2B or B2C audience, the approach remains the same: development of messaging that solves the emotional need and then building down-stream communication across each touchpoint that backs that message up with the rational and objective reasons why that particular product or service is right for them.
The Role of Media Connections and Personalized CRM
SBS – How has your approach to media connections and personalized CRM contributed to the success of your clients' campaigns?
Jeremy – The work we do aims to be highly targeted and personalized to the audience we're talking to. That means that when we approach media, it isn't through a large batch and blast approach to just spraying ads wherever we can put them, but rather very intentionally curating media plans that speak to the right person at just the right time.
Then, we rely on CRM and automation to deliver additional messaging over time to help turn a prospect into a customer.
Learning from Setbacks
SBS – Can you discuss a time when a campaign didn't perform as expected and the lessons learned from that experience?
Jeremy – There's an old saying that goes, "Nothing kills a bad product quite like good advertising," and I think that continues to ring true. I can think of a time recently when we were hired to launch an all-new product by a worldwide category leader. We deployed the best of our abilities to build the brand, crafting the messaging, and launching the campaign, only to be quickly frustrated that leads weren't turning into sales. Originally, the thinking went that the leads weren't properly qualified, though our data gave us reason to doubt that theory, so we tweaked and tested and tweaked some more.
Eventually, we realized that the sales organization within the company receiving the leads was the same sales organization overseeing every one of the brand's products and services and that they were focused on leads that were coming from products with a greater close rate than the one we were hired to manage. The lesson here for us was to ensure going forward that when we're hired to achieve specific outcomes, we do more on our end to ensure both our organization and the one we are serving have all the right pieces in place and processes established to achieve those outcomes together.
Metrics and Performance Assessment in Advertising
SBS – How do you measure the success of your campaigns, and what metrics do you find most valuable in assessing the performance of your advertising efforts?
Jeremy – Simply put, it's all about the data. We're a very data-driven organization and ensure that everything we do is appropriately tagged and monitored with the appropriate tools before launching. We then internally build real-time data dashboards to track performance on a daily basis, making any necessary adjustments quickly to ensure peak performance of our work. We then compile bi-weekly reports for our clients detailing what's working, what's not working, and recommendations to optimize to ensure the delivery of our shared goals.
We believe in absolute transparency, both when the data is positive and when it's negative so that we can optimize where necessary or merchandise our successes when appropriate as well. When we're successful, our clients are successful, and that's the best way to ensure we're around for the long haul.
Integrating Responsibility into Business Practices
SBS – Sustainability and corporate responsibility are increasingly important to consumers. How does Ammunition address these concerns within its operations and through its work with clients?
Jeremy – We're fortunate to have a client roster full of brands that are actually on the right side of sustainability issues, especially as it relates to our clients in the home and building products categories. So, in that respect, we work hard to actively help tell those stories and highlight those products and their benefits.
As a company, we are digital-first — so much of what we do lives digitally — from our work product to how we work together. Our offices are located in the heart of Midtown Atlanta, where 96% of residences and commercial spaces are accessible by alternative modes of transportation, and our building is LEED-certified. 
On corporate responsibility, we work hard to ensure we provide a working environment that encourages healthy work-life harmony. We ensure our people are paid well for the work they do and maintain an open-door policy to address any areas where our folks think we can improve. We ensure our hiring practices are fair and embrace people regardless of who they love, worship, or vote for. We also work to find opportunities to give back to local charities through volunteer work and pro bono work as well. We aren't perfect, and we never will be, but we sincerely try to do what we believe is right at all times — even if we occasionally fall short.
Guidance for Aspiring Entrepreneurs
SBS – Finally, for someone looking to start their own advertising agency, what advice would you give about navigating the early stages of business development and client acquisition?
Jeremy – If you're as talented as you think you are, and if your business is as good an idea as you believe it is, results will follow — so bet on yourself. Nothing will happen as fast as you want it to, so try to be patient and not force things. And finally, my favorite phrase comes from Scott Galloway, "Nothing is ever as good or as bad as you think it is," so stay as level as you can no matter how hard or how good things seem to be going.
Comments
Navigating the Ad World: Insights and Innovations with Jeremy Heilpern
A Journey into Advertising
Service Selection and Market Needs Analysis
Funding and Resource Management Strategies
Ammunition's Unique Value Proposition
Recruitment and Retention Strategies
A Case Study of Impact and Innovation
Embracing Digital Trends
Fostering Client Relationships
Overcoming Challenges
Inside Ammunition's Creative Process
The Role of Media Connections and Personalized CRM
Learning from Setbacks
Metrics and Performance Assessment in Advertising
Integrating Responsibility into Business Practices
Guidance for Aspiring Entrepreneurs
Subscribe to Our Newsletter
Join our exclusive community! Subscribe to our newsletter
and gain insider access to cutting-edge business insights and trends.
Thank you for subscribing! We can't wait to share our latest news and updates with you. Get ready for exciting content in your inbox.