Published on November 7, 2023
Updated on November 14, 2023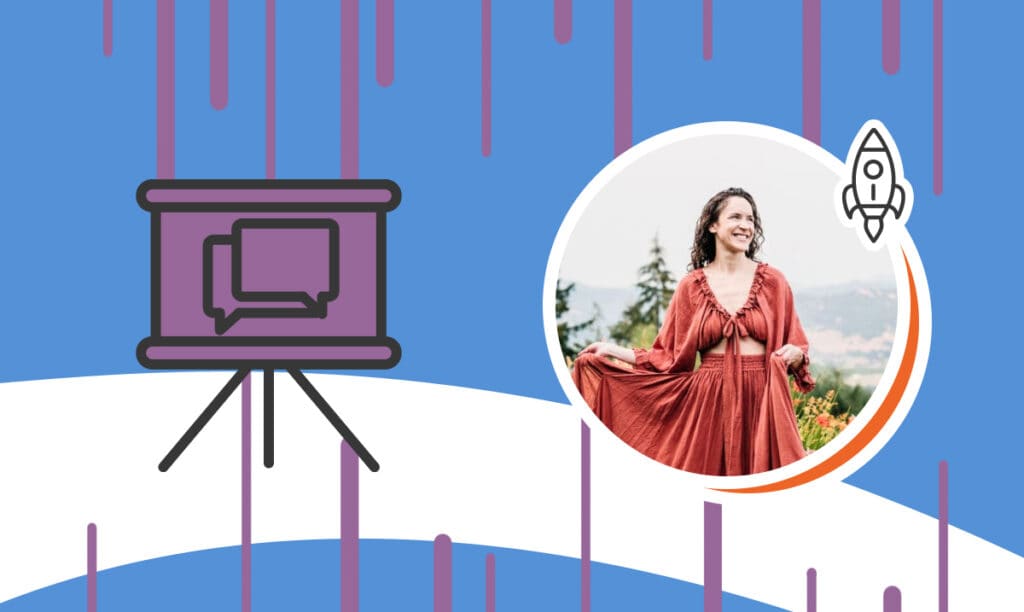 In the heart of every educator beats the passion for nurturing growth, but what happens when the nurturers themselves yearn for care and guidance? Meet Andrea Perry, a beacon of hope and a testament to the transformative power of life coaching. With the warmth of a mother's embrace and the wisdom of a seasoned educator, Andrea has crafted a sanctuary for those who spend their days enlightening others — teachers on the brink of burnout, searching for that elusive equilibrium between giving and growing.
From the bustling corridors of education to the tranquil haven of Thrive Life Coaching, Andrea's journey is one of resilience, reflection, and rejuvenation. She's a former classroom maestro turned certified life, health, and wellness coach (CLC, CHWC). Her academic odyssey did not culminate in the confines of school walls. Instead, it expanded into the boundless realm of human potential through the Life Purpose Institute, an establishment revered for its commitment to fostering purposeful living and accredited by the International Coaching Federation (ICF).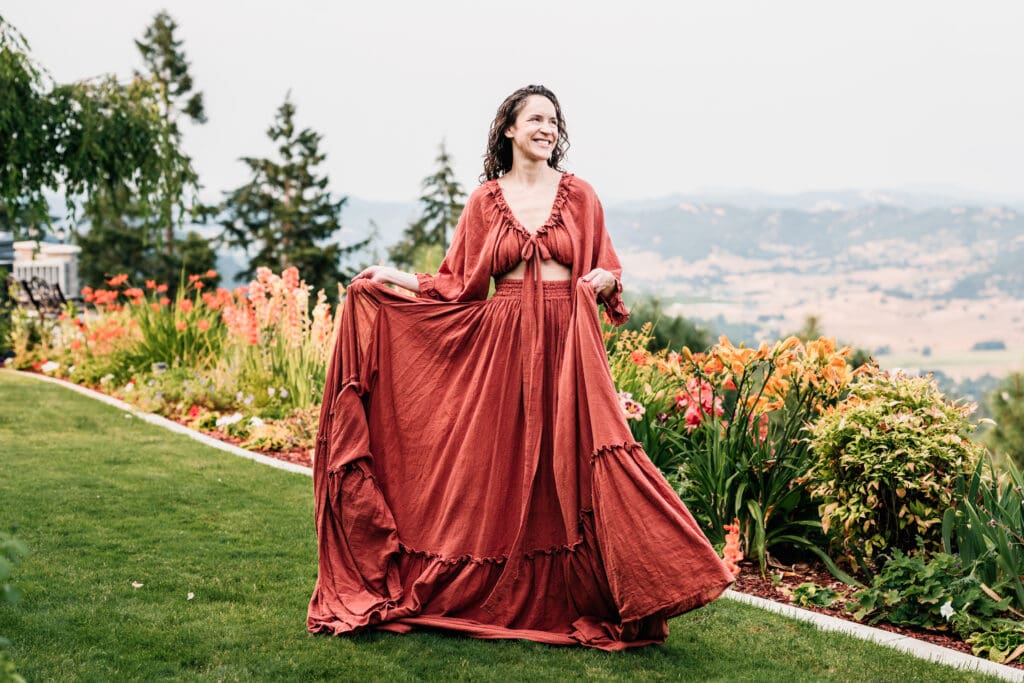 What drives a soul to such noble pursuits? For Andrea, it's the pursuit of passion — a passion to light the way for those who have dimmed their own sparks in service to others. Her proprietary Life Purpose Institute Coaching Process©, a beacon of hope for over one million souls across the globe since 1995, is the compass she wields to navigate the tumultuous seas of stress and overwhelm that often engulf dedicated teachers.
In the tapestry of life, Andrea is a weaver of balance, threading together the fragile strands of health, fulfillment, and joy to create a resilient and vibrant pattern for a sustainable career in teaching.
As we unfold the pages of Andrea's story, she invites us into her world — a world where teachers are not only educators but learners on a journey to personal and professional contentment. Through her thoughtful insights and heartfelt advice, we delve into the essence of Thrive Life Coaching, exploring the triumphs and trials, the strategies and successes, and the ever-evolving landscape of life coaching through the lens of a true visionary.
Join us as we journey through the candid revelations of a life coach who is not only shaping destinies but also nurturing the nurturers.
The Birth of Thrive Life Coaching
SBS – Can you share the story of how your business journey began? What inspired you to start it?
Andrea – For 12 years, I served as a K-12 classroom teacher, working through the COVID-19 pandemic and switching gears online, then hybrid, then back in-person. However, in 2022 while I was home on maternity leave with my first child, I was notified that my position for the upcoming school year was cut due to budgeting issues. I was absolutely crushed. I felt like I still had so much left to give.
I considered looking at the vast number of openings for teachers, but when factoring in child care for my newborn, it didn't make financial sense for our family. However, I still felt like I had so much to give to students and to teachers. Over the next few months following my job loss, I had time to consider my options. I really wanted to continue in some sort of teaching/helping profession, but I needed something that I could do from home with a lot of flexibility around our child and growing family.
During my teaching career, I definitely experienced burnout and watched so many great teachers leave the profession altogether. I became passionate about supporting teachers in overcoming/preventing burnout and creating a sustainable career, but as a teacher myself, I didn't feel like I could do much about it. With my job loss, however, I had an opportunity to shift gears and still serve the community of teachers that I loved, so I worked hard and became certified as a life coach as well as a health and wellness coach.
Now I own and operate my own coaching business (Thrive Life Coaching) that specifically supports teachers in creating a sustainable career so that they can truly thrive, not just survive, their lives (both personally and professionally). What felt like a huge setback (losing my job) became the impetus to create an amazing program that will serve and support our incredible teachers, which helps them serve our students well.
Naming the Business
SBS – Choosing the right name for a business is crucial. How did you come up with the name for your brand, and what significance does it hold?
Andrea – During my early years as a teacher, I often felt like I was just surviving from one break to the next, whether it was summer break or simply a long weekend. This led to cyclical burnout and crashes which took a toll on my overall well-being. As I continued in my career, I learned how to create a better life for myself so that I could really enjoy not only my career but my personal life as well. I wanted to thrive, not just survive, and I know that so many other teachers can relate to this too. That's how I came up with my business name — "Thrive Life Coaching."
Funding the Thrive Vision
SBS – Starting a business often requires capital. How did you fund your business initially, and did you explore any unique financing options?
Andrea – The great thing about coaching is that it's an industry that is often done online, so for my day-to-day operations, I really just need a phone, a computer with internet access, and a quiet space. However, my certification training, continued professional development, website host/domain, and business registration do carry costs with them, so I funded these expenses with the severance pay that I received from my employer when they eliminated my position at the school.
Setting Thrive Apart
SBS – How do you differentiate your products/services in your market?
Andrea – The coaching market is a tough one to break into, but I differentiate my services by being super specific about my niche (burned-out, overwhelmed teachers who are looking to achieve optimal work-life balance and create a sustainable career so that they can enjoy better overall health and experience greater fulfillment and joy, both personally and professionally). I also offer a signature 8-week program (Thriving Teachers Program) to individuals but also to schools and districts who are struggling with teacher retention.
A Coach's Daily Dynamics
SBS – As an entrepreneur, what does a typical day look like for you?
Andrea – As a stay-at-home working mom, my days are very busy and unique. Most of the day revolves around my daughter's schedule (wake-up time, meals/snacks, naps, etc.) and trying to be really present with her. I use her naptime (approximately two hours per day, give or take) as my work time. I typically put her down for her nap and then eat lunch at my computer while I work on marketing, client communication, or preparing materials for a session.
Once my daughter is down for the night at about 7pm, I sometimes am back at my computer working to finish the tasks I have set for myself, although oftentimes, other domestic responsibilities have to be attended to during this time. I schedule client sessions for days when my husband is off of work so that our daughter can be with him, and I can give 100% of my attention to each and every valued client. It's a busy life, but it allows me to prioritize my family and build work into my life and not the other way around. It also allows me a way to continue serving a community (of teachers) that I am passionate about supporting.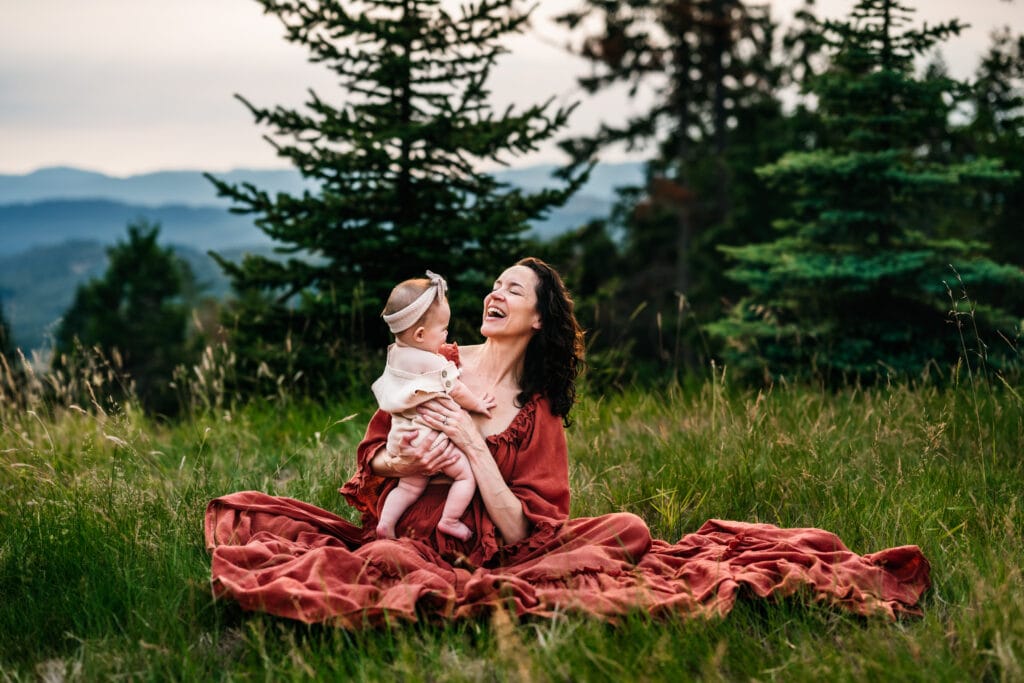 Client Dynamics: Attraction and Retention
SBS – How do you attract and retain clients in your life coaching business, and what marketing strategies have proven most effective for you?
Andrea – I use a variety of strategies to attract clients. One of my main strategies is to offer a free webinar or workshop through an affiliate partner who has my niche audience (teachers), such as schools, districts, teacher organizations, and other entities that provide professional development for educators. I also love to contribute to articles and make guest appearances on podcasts that are of interest to my ideal client.
Tackling Early Challenges Head-On
SBS – Every business faces challenges, especially in the beginning. Can you talk about a significant challenge you encountered in your journey and how you overcame it?
Andrea – As a former teacher, I had absolutely no idea how to start my own business. I had so many questions, and I spent hours researching the legal and financial aspects of opening a business and also attempted to market my business on my own. While I was able to piece together what I needed to do for the legal and financial side of things, marketing was a total mystery to me and, honestly, something that I was really uncomfortable with. In order to overcome this challenge, I reached out for support by partnering with a business coach whose guidance, accountability, and encouragement were game-changers and helped me reach the place that I am at today.
Crafting Impactful Coaching Programs
SBS – How do you go about developing new coaching programs or services? Can you share an example of a program you're particularly proud of?
Andrea – In order to create programs and services that are relevant to my audience, I spend a lot of time staying current on what's going on in the field of education, both through my own research and reading, as well as personal connections with educators. I will also send out a survey asking specific questions about what my audience's needs and interests are, which helps inform what I offer to them.
One program that I developed in this way is called the Thriving Teacher's Program. This is an 8-week program for stressed, overwhelmed, and burned-out teachers who are trying to find a way to reignite their passion for teaching and truly thrive in the classroom, not just survive it. Participants of the program will:
Recover from burnout and become motivated and re-energized
Learn how to build a sustainable teaching career that promotes a healthy work-life balance
Practice valuable tools that will give them back your time, increase their positive outlook, and rid themselves of the guilt of not "doing it all" or "being everything to everyone all the time"
Be able to leave school each day without taking anything (work and/or heavy thoughts) home with them
Break through barriers that are keeping them from being a thriving teacher
At a time when teacher retention is at its lowest and teacher burnout is at its highest, this program targets a very specific and relevant need in the field of education today.
Keeping Coaching Methods Fresh
SBS – The field of life coaching is constantly evolving. How do you ensure that your coaching methods stay up-to-date and relevant?
Andrea – There are so many wonderful opportunities for continued learning in the field of coaching, from new methodologies to best practices within the profession. I have also found it beneficial to network with and work with a coach myself.
Assessing Coaching Impact
SBS – How do you measure the success of your coaching sessions, and what kind of feedback do you seek from your clients?
Andrea – The success of each coaching session is totally dependent on the client. What I do as a coach is provide the time, space, and tools for my clients to do their own work and achieve the results that they desire. I check in with my clients during each session to be sure that they are getting the support that they need and also request feedback after a program has ended to be sure that the overall program is meeting their needs as well.
Work-Life Synergy Tips
SBS – Managing a business can be demanding. How do you maintain a healthy work-life balance, and what strategies do you recommend to other entrepreneurs?
Andrea – This one is a challenge for me because I became an entrepreneur shortly after becoming a mom, so I work from home now with a busy toddler to look after. It seems like there's always something more that needs to be done! It's a challenge as well to have a healthy work-life balance when I work from home, so one thing that I do is set aside a separate space in which to do my work. I'm blessed to have a separate office in our home, and I only use it when I'm working so that the rest of my house is my home and not my workspace.
I also recommend scheduling downtime each day for yourself. I have had days where I work straight from getting up with my little one to finishing something up for work and heading to bed, and those days are exhausting, both physically and mentally. That pace isn't sustainable, so scheduling at least 30 minutes for something different and fun is essential for staying balanced.
Thrive's Future Trajectory
SBS – What are your future goals for Thrive Life Coaching, and how do you plan to scale or evolve your business in the coming years?
Andrea – Currently, I am working with private clients, but I hope to work with schools and districts and scale my business with group coaching in the coming years.
Entrepreneurial Nuggets for Startups
SBS – Advice for other entrepreneurs who want to get started or are just starting out?
Andrea – Reach out to experts in your industry who are willing to share their wisdom and expertise. This has been a game changer for me as I am building my own business.
Comments
The Art of Thriving: A Conversation with Life Coach Andrea
The Birth of Thrive Life Coaching
Naming the Business
Funding the Thrive Vision
Setting Thrive Apart
A Coach's Daily Dynamics
Client Dynamics: Attraction and Retention
Tackling Early Challenges Head-On
Crafting Impactful Coaching Programs
Keeping Coaching Methods Fresh
Assessing Coaching Impact
Work-Life Synergy Tips
Thrive's Future Trajectory
Entrepreneurial Nuggets for Startups
Subscribe to Our Newsletter
Join our exclusive community! Subscribe to our newsletter
and gain insider access to cutting-edge business insights and trends.
Thank you for subscribing! We can't wait to share our latest news and updates with you. Get ready for exciting content in your inbox.