Back to Interviews with Entrepreneurs
SmartFinancial's Journey: Lev Barinskiy on Transforming Insurance Buying
Written by: Esther Strauss
Esther is a business strategist with over 20 years of experience as an entrepreneur, executive, educator, and management advisor.
Published on October 24, 2023
Updated on November 14, 2023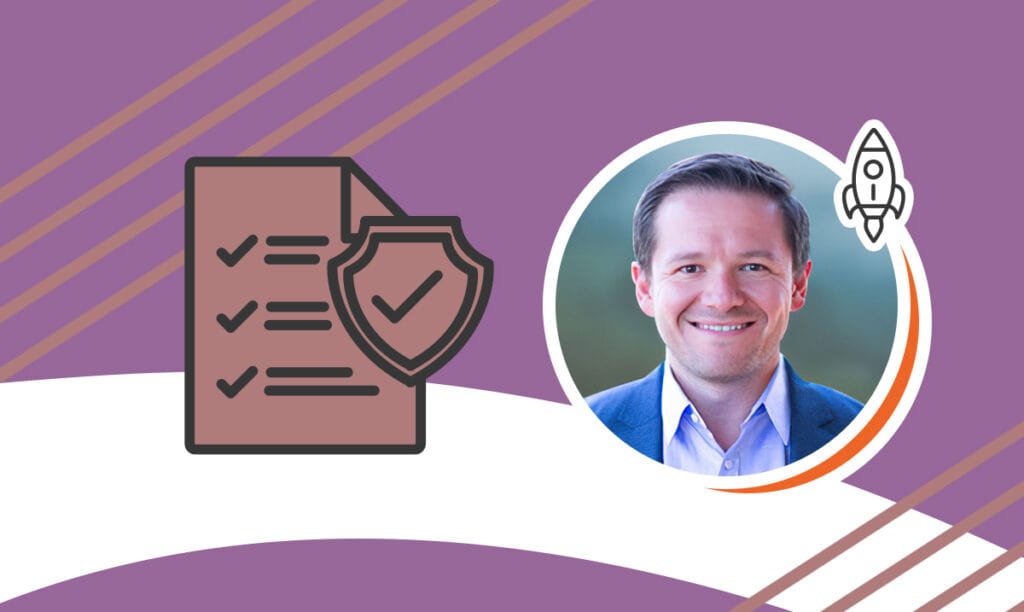 In the rapidly evolving landscape of the insurance industry, innovative solutions and customer-centric approaches are paramount. SmartFinancial stands at the forefront of this transformation, aiming to demystify the insurance-buying process and empower consumers with the tools they need to make informed decisions.
Lev Barinskiy, CEO of SmartFinancial, has been a driving force behind the company's success, utilizing technology and data to streamline the insurance journey and build trust with both consumers and insurance providers. In this exclusive interview, Barinskiy sheds light on the key features and technologies that set SmartFinancial apart, shares insights on building trust in the digital age, and offers valuable advice for aspiring entrepreneurs and new business owners navigating the insurance marketplace.
Join us as we delve into the strategies that have propelled SmartFinancial to new heights and explore the critical role of comprehensive insurance coverage in securing the future of entrepreneurial ventures. Whether you're a consumer, an insurance provider, or an entrepreneur looking to make your mark in the industry, this conversation with Lev Barinskiy offers a wealth of knowledge and inspiration for all.
Business Genesis
SBS – Can you share the story of how your business journey began? What inspired you to start it?
Lev – Absolutely, it's a story I enjoy sharing. I was always passionate about technology and how it could disrupt traditional industries. It was during my undergrad years, while working at a local insurance agency that I found my calling. I noticed glaring inefficiencies in everyday operations and workflows that technology could streamline. To me, insurance was ripe for innovation; it's an age-old industry that had been doing things the same way for decades. While working in the insurance agency business, I recognized the inefficiencies in the way consumers were connecting with insurance agents. That's when the concept of SmartFinancial was born.
We started with a vision to create a marketplace that would leverage cutting-edge technology and big data to simplify and personalize the insurance-buying process for consumers. SmartFinancial would serve as a conduit between insurance agents and potential clients, ensuring a mutually beneficial relationship.
We hit the ground running and haven't looked back since. Today, SmartFinancial operates one of the leading insurance technology platforms, and we're bridging the gap between insurance agents, carriers, and consumers by making it smarter, simpler, and more cost-effective.
Brand Identity
SBS – Choosing the right name for a business is crucial. How did you come up with the name for your brand, and what significance does it hold?
Lev – Selecting the right name for a business isn't just an exercise in branding; it's an essential part of your company's identity. The name "SmartFinancial" was conceived from the essence of what we aim to provide — intelligent and tech-savvy solutions for both consumers and insurance agents. "Smart" underscores our commitment to leveraging technology and data analytics to offer the right options personalized for each user. "Financial" reflects the critical nature of the decisions our users are making. Insurance isn't a trivial purchase; it's a financial safety net and often a significant part of the overall financial budget. By combining "Smart" with "Financial," we're making a clear statement: our platform is designed to help you make informed financial decisions when it comes to insurance.
Initial Funding and Unique Financing
SBS – Starting a business often requires capital. How did you fund your business initially, and did you explore any unique financing options?
Lev – Capital is the lifeblood of any startup and is a critical part of the success of any company, but I've always been a proponent of bootstrapping, especially in the early stages. It keeps you lean and focused, and it instills a sense of urgency. I've been fortunate to have had successes in other business ventures, which provided the initial capital to get SmartFinancial off the ground.
At age 18, I earned an insurance license, and by age 20, I was the youngest agency owner at Allstate. In 2010, I published a book, Mastering Insurance Marketing: How to Move Your Agency Forward in the New Media Age, about how insurance agents must adapt to new technology in the digital era. Meanwhile, I was building a technology platform, InsuranceAgents.com, that was acquired by a public company, Bankrate. I was also an early investor and advisor to a few technology startups that had successful exits.
Product/Service Differentiation
SBS – How do you differentiate your products/services in your market?
Lev – In a crowded market, differentiation isn't just advantageous — it's essential. For SmartFinancial, our unique value proposition lies in our three-pronged strategy: our people, our technology, and our emphasis on customer service.
First, our team is our strongest asset. We've meticulously assembled a group of industry experts, data scientists, and customer service professionals, all whom live and breathe our mission.
Second, our technological infrastructure sets us apart. Our tech stack is purposely built for our unique business needs, allowing us to be more agile and to move quickly.
Last, our focus is on customer service. We're not in the business of one-time transactions; we're building long-lasting relationships with our partners and clients. Our platform is engineered to be as user-friendly as possible. And we always say that we are powered by our people.
A Day in the Life of an Entrepreneur
SBS – As an entrepreneur, what does a typical day look like for you?
Lev – My days are highly structured, and I like to plan out my week in advance. The morning hours are reserved for high-focus tasks, such as reviewing key performance indicators and meeting with our management team. Throughout the day, I am typically involved in back-to-back meetings — both internal and external. These range from discussing roadmaps with product managers to negotiating partnerships and exploring business opportunities.
Simplifying the Insurance-Buying Experience
SBS – SmartFinancial aims to simplify the insurance-buying experience. Could you share some key features or technologies your platform uses to achieve this goal?
Lev – We are a technology at heart, so we built our systems to provide services to our clients and customers. Simplifying the insurance-buying experience is at the core of what SmartFinancial does. We achieve this through several key features and technologies:
Intelligent matching algorithm: We built our own platform for insurance comparisons, which employs a sophisticated algorithm that uses data analytics to match consumers with the most relevant insurance providers. It's not just about connecting people; it's about connecting the right people to the right insurance product.
User-friendly interface: The design of our platform is clean and intuitive. We've eliminated the clutter to create an experience that is straightforward, making it easy for users to find what they're looking for.
Personalized recommendations: Based on the information the user provides, we offer personalized insurance options that suit their unique needs, taking the guesswork out of choosing a policy.
Our tech stack is primarily made up of applications built using Ruby on Rails, JavaScript, Node, and Angular. We employ microservice architectures and RESTful APIs that help us be agile in our development.
We use Slack for internal communications. We have employees in over 30 states, so to keep everyone informed and on the same page, we Slack each other. We also use it to call one another or place internal conference calls.
We use Jira for project management. It has a ticketing system, which is helpful.
We built our own content management system for our blog articles, as well as other tools we use to drive traffic to our website.
Building Trust
SBS – How have you worked to establish trust with both consumers and insurance companies using your platform?
Lev – At SmartFinancial, we've built trust with both consumers and insurance companies in several key ways:
Transparency: We provide insight into what channels of traffic are generating sales.
Data security: We use the latest encryption technologies to protect user data, ensuring that both consumers and insurance providers can use our platform with peace of mind.
Customer support: Our multi-channel customer support is always available to assist with any questions, further building trust through effective and responsive communication.
We are carrier agnostic, so we do not give preference to one carrier over another. There's always a customer for each product our partners offer, and we match the customer with the right insurer. We also review all carriers without preference in our blog articles.
Effective Marketing Strategies
SBS – What plans or marketing channels (focusing on digital marketing channels, SEO, social media, and others) have been most effective for SmartFinancial in attracting and retaining customers?
Lev – SmartFinancial is a broad base advertiser leveraging all digital channels. We find that it's important to continuously optimize on all platforms, and all of our strategies are backed by robust data analytics. We constantly monitor key metrics to adapt and optimize our campaigns for the highest quality and ROI for our clients.
When it comes to SEO, our team of professionals understands that finding success means staying up-to-date, moving fast, and embracing a testing mentality. Things change rapidly in the world of SEO, with new search algorithms and updates launching more frequently. Our team is always keeping our eyes forward and thinking about what will bring success not just for today but far into the future.
Our team ensures that we think user-first when it comes to our content and optimizations. Our content is created using a strict editorial process and goes through multiple stages of optimizations. We ensure that our content is properly sourced and reviewed by professionals. We ensure that our website is technologically sound and focus on making improvements to make it a better experience for our customers. All this helps to drive continued SEO success.
Advice for Aspiring Insurance Entrepreneurs
SBS – What advice would you give to aspiring entrepreneurs looking to enter the insurance marketplace?
Lev – Always put the consumer first when considering offering services in the insurance marketplace. Look at providing more value to your clients. A happy customer is a loyal customer. Operating lean, particularly in the early stages, keeps you agile and disciplined. It's a strategy I've personally found to be highly effective. Regulations change, customer expectations evolve, and new technologies emerge.
You need to be prepared to pivot at a moment's notice. As the environment changes and as you find successes or challenges, it's important to evolve as a business. Your earliest perceived failures may give you insights on how to make changes in order to succeed.
Essential Insurance Coverage for New Ventures
SBS – For new entrepreneurs starting a business, what are the key types of insurance coverage they should consider to protect their venture and assets, and why are these types of insurance important?
Lev – General liability insurance will cover costs if your business is sued for bodily injury, property damage, or advertising injury. If someone slips and falls in your shop and is injured or their phone is damaged, general liability coverage will pay for legal expenses, settlements, and judgments after you pay the deductible. General liability insurance is important to protect your business from expensive costs if you're responsible for losses or are accused of causing advertising injury to a competitor.
Professional liability insurance: You can be sued for what you did and what you didn't do. Negligence, copyright infringement, and personal injury are covered by professional liability coverage. Professionals like doctors, lawyers, accountants, architects, consultants, and contractors need professional liability insurance, which will pay for attorney fees, settlements, and judgments up to the limits of the policy.
Business property insurance: Business personal property (BPP) insurance provides coverage for items that your business uses, rents, or owns. If your business has inventory, machinery, furniture, and other equipment, you will likely need property insurance as part of your business insurance package.
Business interruption insurance: When a business has to shut down due to a covered peril, business interruption insurance will cover operating expenses, like rental payments, loan payments, taxes, payroll, and relocation expenses.
Workers' compensation insurance: Except in Texas, workers' compensation is a required coverage that protects workers who become injured or ill as a result of their job. This coverage pays for healthcare costs, lost wages, and more. Workers' comp is regulated at the state level and is required in most states if the business has one or more employees. Workers' compensation insurance not only keeps employees protected but also protects businesses against potential lawsuits.
Cyber liability insurance: Cyber insurance helps businesses with recovery costs when they fall victim to a cybercrime that results in data breaches. Insurance will cover the cost of investigations, customer notifications, and reputation management.
Commercial auto insurance: If your business uses vehicles for deliveries, client meetings, or any work-related purposes, commercial auto insurance is the only coverage that will pay for losses in an accident. Accidents or damages involving vehicles used for work purposes will not be covered by a personal auto policy.
Product liability insurance: If your business manufactures or sells products, product liability insurance protects against financial losses due to liability claims involving products you manufacture, distribute, or sell. Product liability insurance would step in and pay for customers' medical bills and legal costs if the company is sued.
SBS – How can having comprehensive insurance coverage benefit a new business owner when it comes to attracting investors or securing loans from financial institutions?
Lev – As part of the lending/investing process, a comprehensive insurance plan is often required. It shows you have put forethought into what your business needs to ensure that you're in good standing. Investors and lenders also want to minimize potential risk.
Navigating Insurance Selection for New Business Owners
SBS – What advice would you give to new business owners who may be navigating the process of selecting and purchasing insurance for the first time, especially in terms of understanding their specific needs and budget constraints?
Lev – It's important to do research. At SmartFinancial, we provide a significant amount of insurance information, which is helpful to new business owners. Consider your business insurance needs according to the industry type because insurance is not one-size-fits-all. Business owners should become as educated as possible about their exposure to risk when trying to determine what their insurance needs are.
Comparison shop to make sure you're getting the most comprehensive coverage that fits your budget. You'll end up speaking with a couple of insurance agents, so ask as many questions as you can. Find an agent who is experienced in your industry so that they will be best equipped to advise you.
Comments
SmartFinancial's Journey: Lev Barinskiy on Transforming Insurance Buying
Business Genesis
Brand Identity
Initial Funding and Unique Financing
Product/Service Differentiation
A Day in the Life of an Entrepreneur
Simplifying the Insurance-Buying Experience
Building Trust
Effective Marketing Strategies
Advice for Aspiring Insurance Entrepreneurs
Essential Insurance Coverage for New Ventures
Navigating Insurance Selection for New Business Owners
Subscribe to Our Newsletter
Join our exclusive community! Subscribe to our newsletter
and gain insider access to cutting-edge business insights and trends.
Thank you for subscribing! We can't wait to share our latest news and updates with you. Get ready for exciting content in your inbox.