75 Quotes from Successful Entrepreneurs
Written by: Victoria Yu
Victoria is a business writer with a mission to help guide new entrepreneurs through starting and running their successful businesses.
Edited by: David Lepeska
David has been writing and learning about business, finance and globalization for a quarter-century, starting with a small New York consulting firm in the 1990s.
Updated on February 28, 2023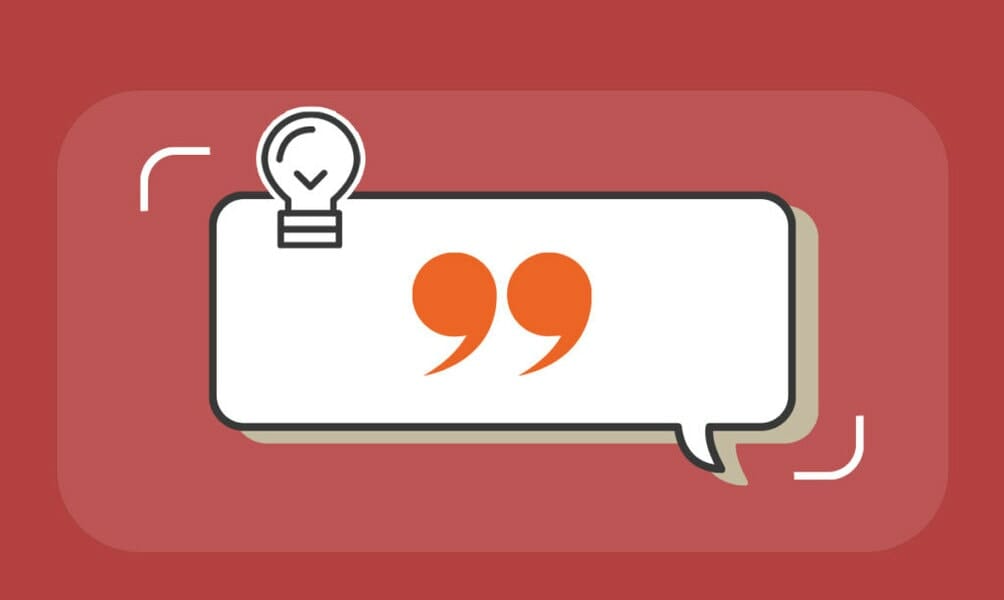 75 Quotes from Successful Entrepreneurs
Why Entrepreneurship?
Grit
Work-Life Balance
Ethics
Optimism
Motivation
Leadership
Decision Making
Never Give Up
Customer Focus
Business Advice
Team-building
Hit a rough patch on the road to success? Maybe now's a great time for some entrepreneurial wisdom. Check out these great quotes from successful businesspeople to give you a boost on your business' journey.
Why Entrepreneurship?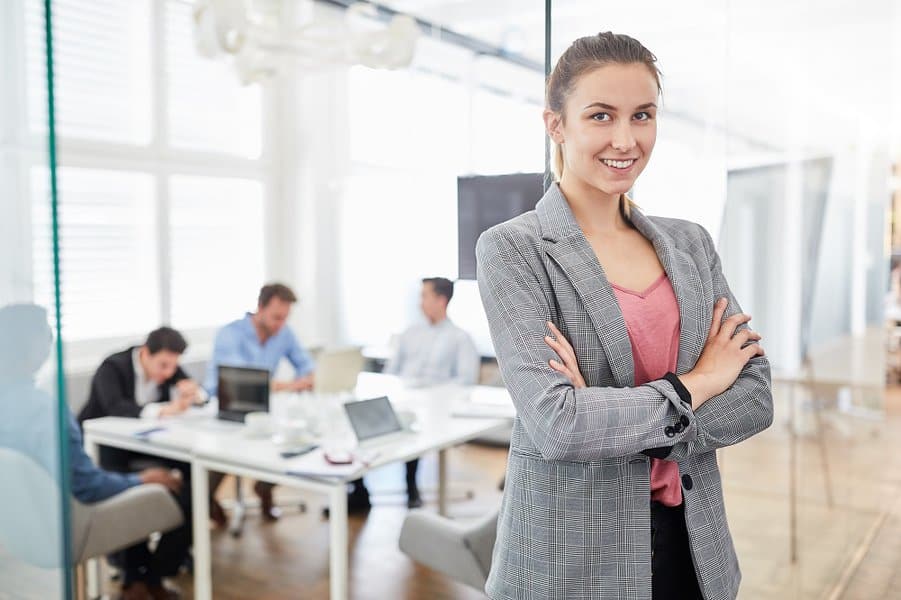 "Why do I want to run Berkshire Hathaway? I get to paint my own painting. I do not have people second-guessing me, I get to do my own thing. It's a form of creativity." – Warren Buffett, CEO of Berkshire Hathaway
"What is the most powerful force in the world? It's always a big idea, but only if it's in the hands of a truly great entrepreneur." – Bill Drayton, founder of Ashoka
"Growing up I actually thought I'd be a politician. I was super involved in politics from a very early age. A couple of years in I realized that I'd rather be at the forefront of change, and change actually came from technology." – Tim Hwang, CEO of FiscalNote
Grit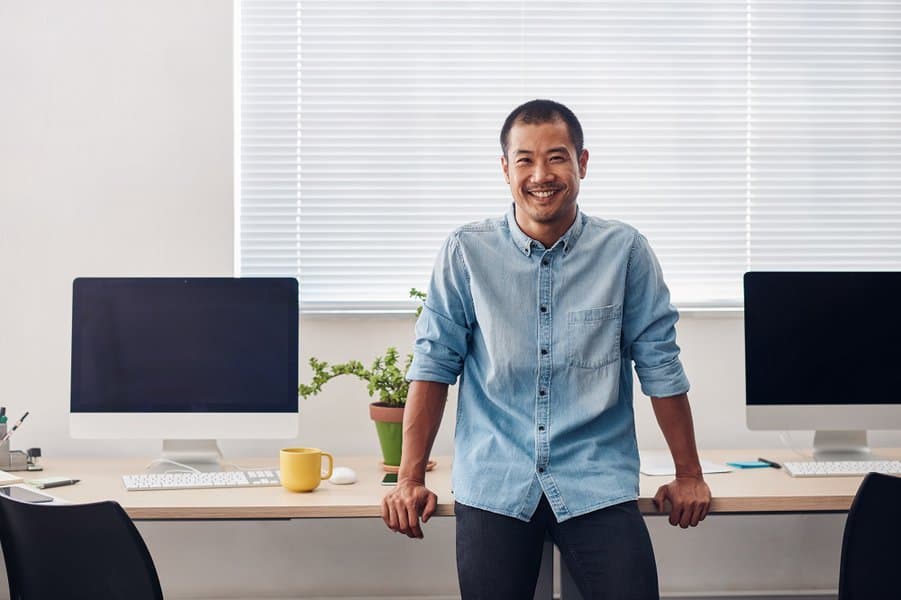 "A genius is often merely a talented person who has done all of his or her homework." – Thomas Edison, founder of Edison Electric Light Company
"There is no monopoly on becoming a millionaire. If you're jealous of those with more money, don't just sit there and complain. Do something to make more money yourself – spend less time drinking or smoking and socializing and more time working." – Gina Rinehart, Executive Chairman of Hancock Prospecting
"The most successful men in the end are those whose success is the result of steady accretion." – Alexander Graham Bell, inventor, founder of the American Telephone and Telegraph Company (AT&T)
"Discipline will take you to places where motivation can't." – Gerard Adams, founder of Elite Daily
"My advice to everyone expecting to go into business is to hit often and hit hard; in other words, strike with all your might." – Madam C.J. Walker, founder of Madam C.J. Walker Manufacturing Company
"I don't believe in 'super-men,' for the world is full of capable men, but it's the fellow with determination that wins out." – Charles Schwab, founder of the Charles Schwab Corporation
Work-Life Balance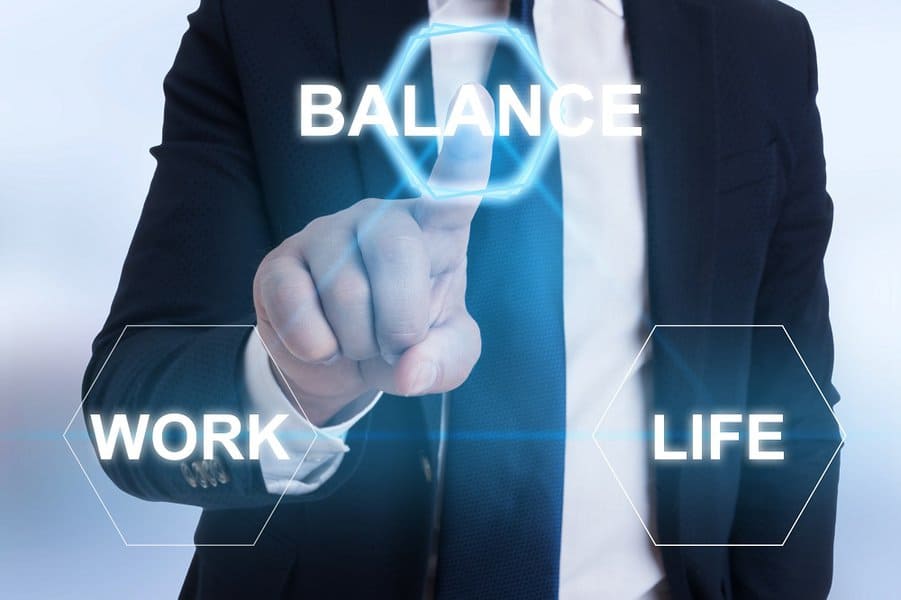 "I have always derived my strength from being able to meet my daily targets, and, now and then, simply being able to switch off with nature, garden work, and always ensuring that I have a few weeks of holiday each year. That's important." – Angela Merkel, Chancellor of Germany
"Ninety-nine percent of the time it's not urgent, and to create a culture where you are constantly plugged in and expected to be always-on is to create a culture of burnout." – Arianna Huffington, co-founder of The Huffington Post
"When I was young and ocean-racing competitively and working the rest of the time, I was going 24 hours. I was on the verge of collapsing. But you've got to slow down a bit." – Ted Turner, founder of CNN
"Every time I start to get worked up over something, I just think to myself, 'is this really going to matter in my life tomorrow, in an hour, in a year?' You just can't get stressed about the little things because it's just not worth it at the end of the day." – Kylie Jenner, founder of Kylie Cosmetics
Ethics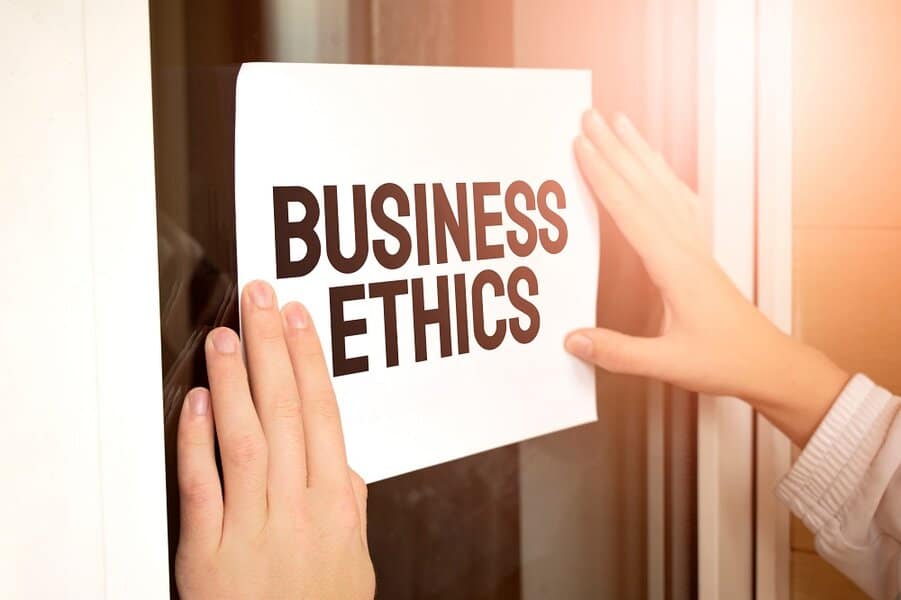 "Your word must be your bond. You must make strong ethical values and integrity your watchword." – Folorunsho Alakija, vice chair of FAMFA Oil Ltd.
"Helping people doesn't have to be an unsound financial strategy." – Melinda Gates, co-chair and founder of The Bill & Melinda Gates Foundation
"You can make money without doing evil." – Sergey Brin, co-founder of Google
"You do not have to be superhuman to do what you believe in." – Debbi Fields, founder of Mrs. Fields Bakeries
Optimism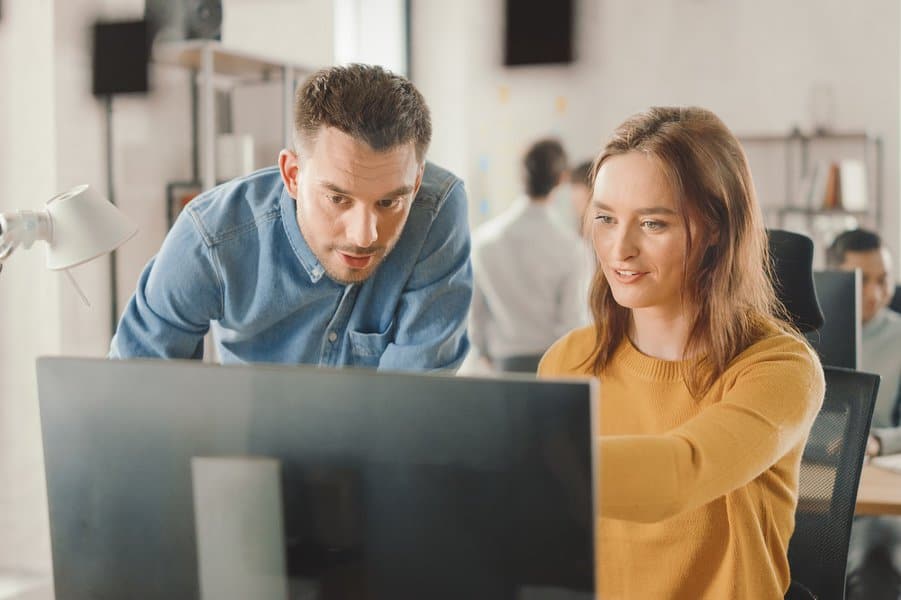 "We always live in an uncertain world. What is certain is that the United States will go forward over time." – Warren Buffett, CEO of Berkshire Hathaway
"Ignoring doubters is one of the best things you can do." – Natalie Massenet, CEO founder of Net-A-Porter
"In a crisis, it's all about optimism. You have to have optimism that's rooted in reality, that's believable, so people will follow you up a mountain." – Brian Chesky, co-founder of Airbnb
"You can't worry about it, you can't panic when you look at the stock market's decline or you get frozen like a deer in the headlights. All you can do is all you can do." – Larry Ellison, founder of Oracle Corporation
"So the pie isn't perfect? Cut it into wedges. Stay in control and never panic." – Martha Stewart, founder of Martha Stewart Living Omnimedia
"Don't discount yourself, no matter what you're doing. Everyone has a unique perspective that they can bring to the world." – Mark Zuckerberg, CEO of Facebook
"I don't regret the thousands of times I came home empty-handed, having lost all my ammunition and bait. When the days get as gloomy as that, then you know you will soon find the treasure…" – Soichiro Honda, founder of Honda Motor Co.
"Success is the best form of revenge." – Penny Streeter, founder of the A24 Group
Motivation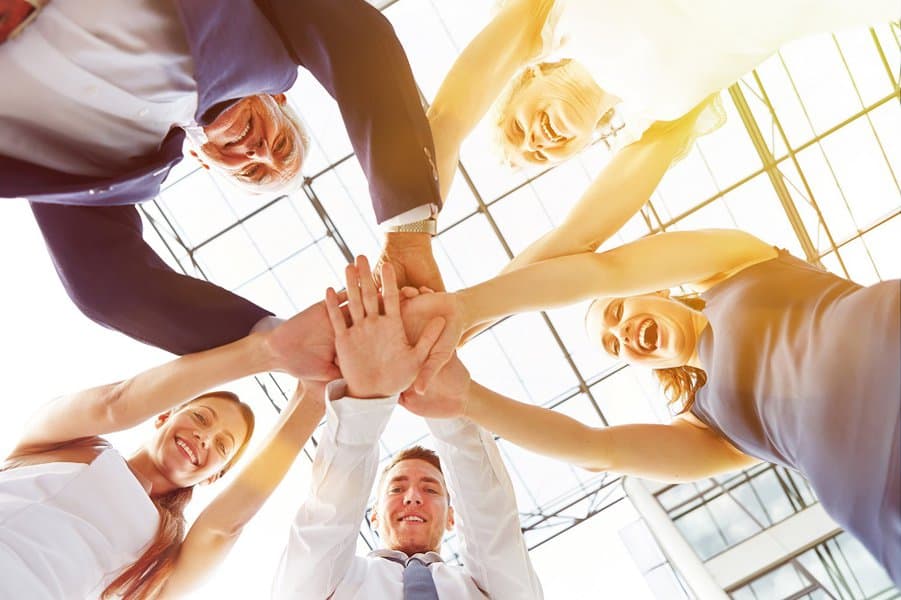 "Somehow I can't believe that there are any heights that can't be scaled by a man who knows the secrets of making dreams come true. This special secret, it seems to me, can be summarized in four Cs. They are curiosity, confidence, courage, and constancy." – Walt Disney, co-founder of The Walt Disney Company
"Your time is limited, so don't waste it living someone else's life." – Steve Jobs, co-founder and CEO of Apple
"My life is fueled by my being. And the being fuels the doing." – Oprah Winfrey, CEO of the Oprah Winfrey Network
"Fun is one of the most important — and underrated – ingredients in any successful venture. If you're not having fun, then it's probably time to call it quits and try something else." – Richard Branson, founder of Virgin Group
"If we were motivated by money, we would have sold the company a long time ago and ended up on a beach." – Larry Page, co-founder of Google
"Capital isn't scarce; vision is." – Sam Walton, founder of Walmart
"Every day that you're moving toward your dreams without compromising who you are, you're winning." – Michael Dell, CEO of Dell
"I try to list the top three things to get done every day, and I'll be lucky if I hit all three, but it's amazing what that does to keep you on track." – Kevin Systrom, co-founder of Instagram
"You don't have to be the biggest to beat the biggest." – Ross Perot, founder of Electronic Data Systems and Perot Systems
"If you don't give up, you still have a chance. Giving up is the greatest failure." – Jack Ma, co-founder of Alibaba Group
Leadership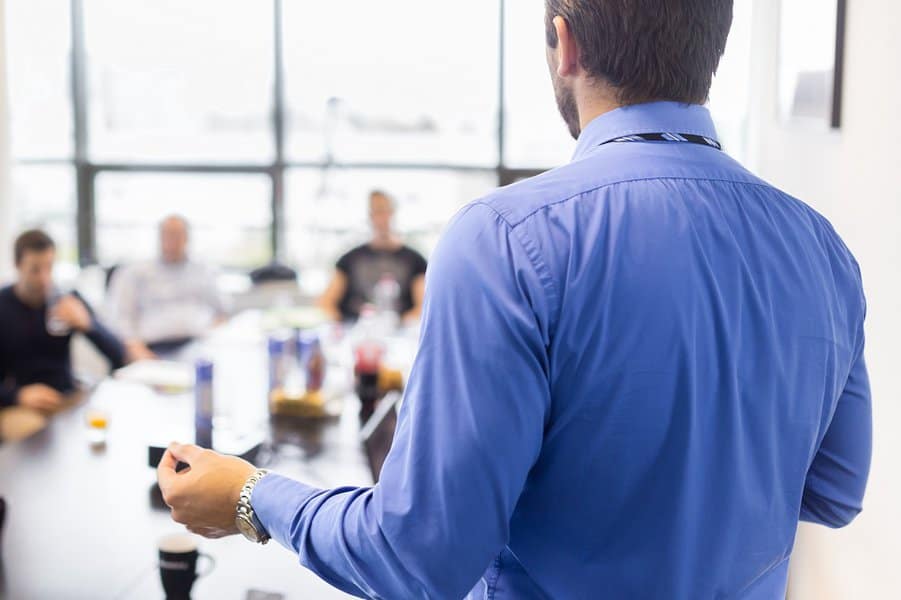 "Leadership means that a group, large or small, is willing to entrust authority to a person who has shown judgment, wisdom, personal appeal, and proven competence." – Walt Disney, co-founder of The Walt Disney Company
"Next to doing the right thing, the most important thing is to let people know you are doing the right thing." – John D Rockefeller, founder of the Standard Oil Company
"Confident people have a way of carrying themselves that makes others more attracted to them." – Sofia Vergara, founder of Latin World Entertainment
"When you're an owner, you never forget. There are people whose livelihoods depend on you. So every decision I make, I consider whether it's about my ego or the reality of the business." – Vera Wang, founder of Vera Wang Brand
"Our economy needs leaders bold enough to change the rules rather than being satisfied to be the exception." – Jeffrey Hollender, founder of Seventh Generation Inc.
"Being an entrepreneur isn't just a job title, and it isn't just about starting a company. It's a state of mind. It's about seeing connections others can't, seizing opportunities others won't, and forging new directions that others haven't." – Tory Burch, CEO of Tory Burch LLC
"I'm not saying I'm a shrinking violet. I'm not. I've been bossy all my life. It's just, I very much enjoy actually running the business." – Denise Coates, founder of Bet365
"Anyone who is passionate about what they do will have a better chance of connecting with future generations than those who simply follow transient trends. At least their work will have a distinctive character, and this is what people respond to, I believe." – Giorgio Armani, founder of Armani
"A mediocre idea that generates enthusiasm will go further than a great idea that inspires no one." – Mary Kay Ash, founder of Mary Kay Cosmetics, Inc.
Decision Making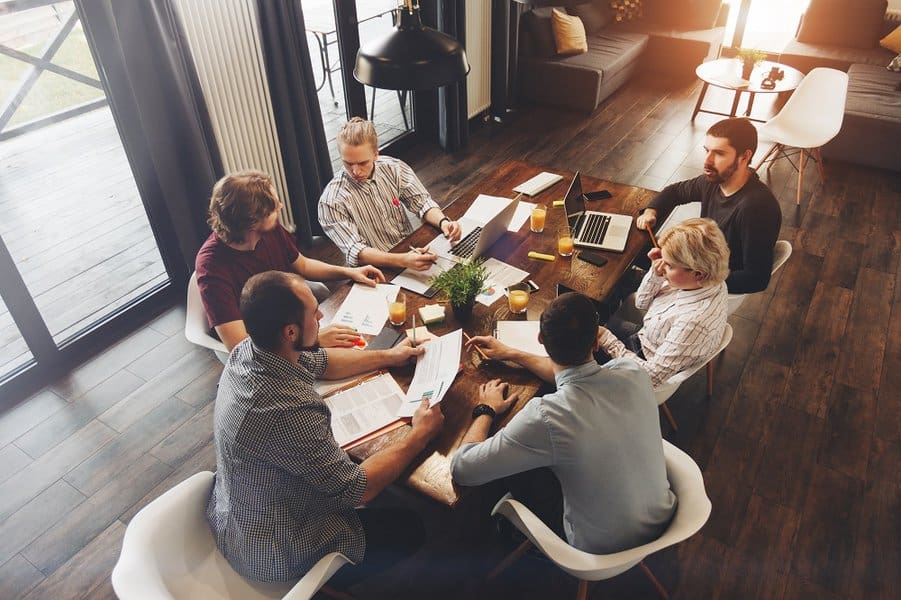 "I believe in the power of wandering… All of my best decisions have been made with heart, determination, and guts. Your most important decisions are made with instinct, intuition, taste, and heart." – Jeff Bezos, founder of Amazon
"When you follow your heart or your gut, when you really follow the things that feel great to you, you can never lose, because settling is the worst feeling in the world." – Rihanna, founder of the Clara Lionel Foundation and Fenty Beauty
Never Give Up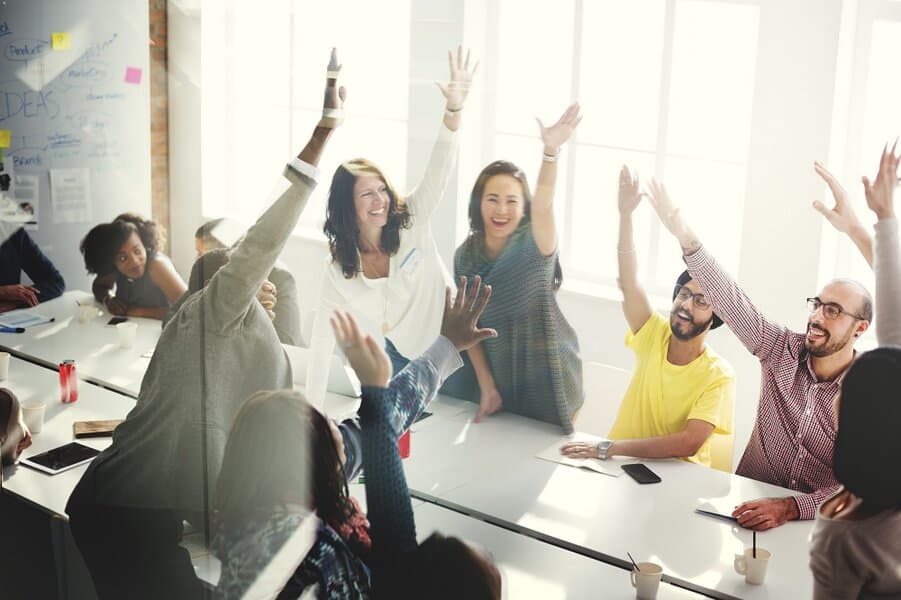 "Everything starts small… And Amazon, for me, it's like yesterday I was driving the packages to the post office myself and hoping that one day we could afford a forklift." – Jeff Bezos, founder of Amazon
"It's fine to celebrate success, but it is more important to heed the lessons of failure." – Bill Gates, co-founder of Microsoft
"If you don't encounter setbacks in your career, if you don't have doubts and disappointments, let me tell you, you're not dreaming big enough." – Michael Bloomberg, co-founder of Bloomberg L.P.
"Getting over myself has been my biggest obstacle." – Janice Bryant Howroyd, founder and CEO of The ActOne Group
"The difference between successful people and unsuccessful people is that successful people do all the things unsuccessful people don't want to do. When 10 doors are slammed in your face, go to door number 11 enthusiastically, with a smile on your face." – John Paul DeJoria, co-founder of Paul Mitchell and The Patron Spirits Company
"The moral of my life is don't quit at age 65; maybe your boat hasn't come in yet. Mine hadn't." – Colonel Harland Sanders, founder of KFC
"Good timber does not grow with ease; the stronger the wind, the stronger the trees." – J. Willard Marriott, founder of Marriott Corporation
Customer Focus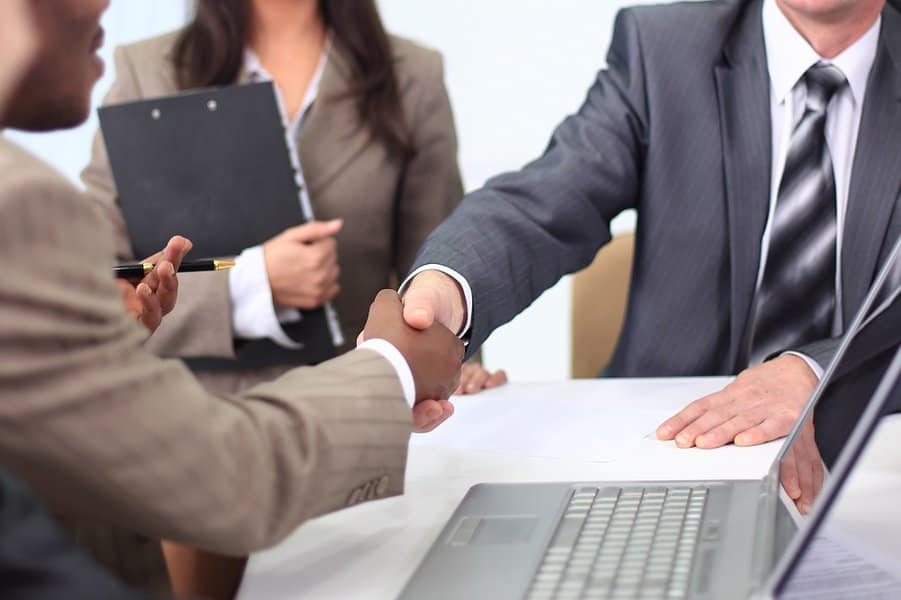 "The number one thing that has made [Amazon] successful, by far, is an obsessive, compulsive focus on the customer, as opposed to obsession over the competitor." – Jeff Bezos, founder of Amazon
"While it's an extraordinary tool to be able to turn on the volume and find a consumer who's never heard of you through a paid ad, it's not a sustainable kind of a business. Consumers go back to businesses time and again because of the way that brand, that business makes them feel about themselves." – Natalie Massenet, founder of Net-A-Porter and Imaginary Ventures
"The art of entrepreneurship and the science of customer development is not just getting out of the building and listening to prospective customers. It's understanding who to listen to and why." – Steve Blank, father of the customer development method and lean startup movement
"A lot of hotels have beautiful chandeliers because the asset owner is emotional about having chandeliers in the property. A customer isn't going to have chandeliers for breakfast. You'd rather take that money and give great breakfasts to the customer." – Ritesh Agarwal, founder of OYO Rooms
"Empathy is the key in the design process, especially when you start expanding outside of your comfort zone to new languages, cultures, and age groups. If you try to assume what those people want, you're likely to get it wrong." – Mike Krieger, co-founder of Instagram
Business Advice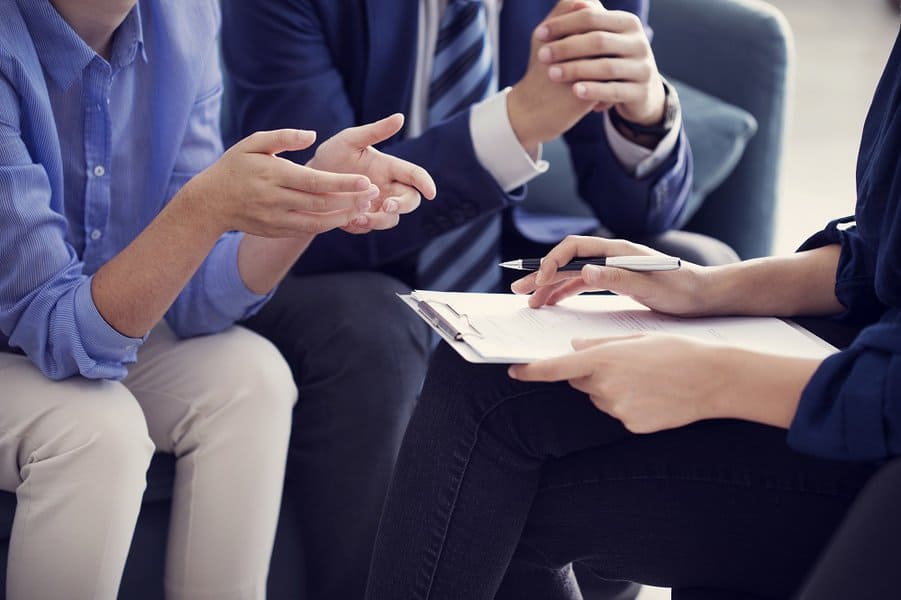 "You have to encourage innovation. Take risks and innovate, and be okay with failure, and reward effort, not outcomes." – Sundar Pichai, CEO of Google and Alphabet
"Businesses that grow by development and improvement do not die." – Henry Ford, founder of Ford Motor Company
"It takes time for consumers to get behind an idea, it takes time for the infrastructure of the industry to support ideas, and those small ideas become big ideas. But if you dismiss them at the beginning, then you're missing a lot of opportunities." – Natalie Massenet, founder of Net-A-Porter and Imaginary Ventures
"Make every detail perfect and limit the number of details to perfect." – Jack Dorsey, co-founder of Twitter
"Be brutal about the short term, and optimistic and confident about the long term." – Reed Hastings, CEO of Netflix
"Young people often think innovation is about doing something new, but actually it's not. It's about doing something better than your competition." – Peter Jones, serial entrepreneur and investor on Dragons' Den
"The only way to advertise is by not focusing on the product." – Calvin Klein, founder of Calvin Klein Inc.
"The value of our good is not measured by what it does, but by the amount of good it does to the one concerned." – Milton Hershey, founder of The Hershey Company
"Transparency builds trust and it's critical in a crisis." – Julie Sweet, CEO of Accenture
Team-building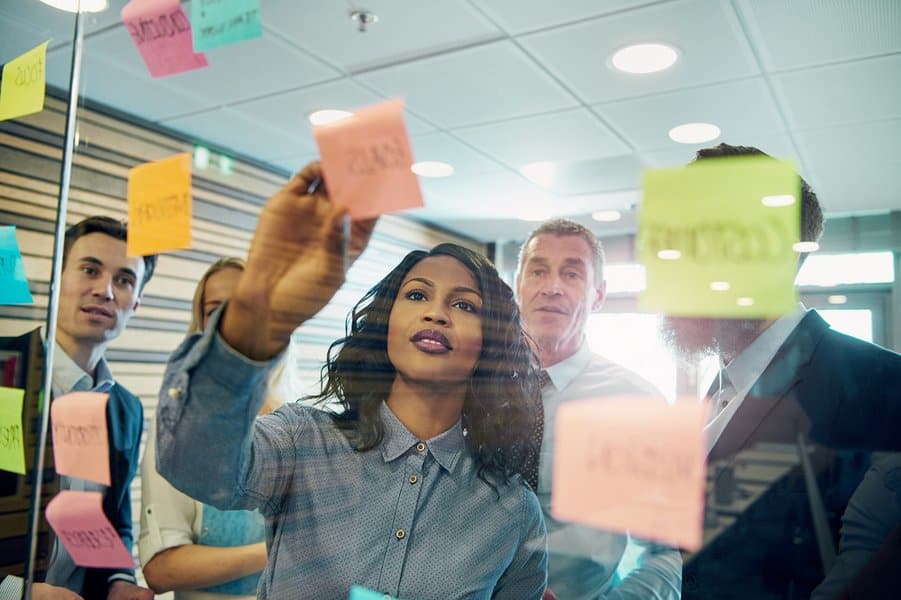 "Much that one man cannot do alone we can do together." – John D Rockefeller, founder of the Standard Oil Company
"We all need people who will give us feedback. That's how we improve." – Bill Gates, co-founder of Microsoft
"It's much, much better to talk to one another than about one another." – Angela Merkel, Chancellor of Germany
"It is infinitely better to have a few good men than many indifferent ones." – George Washington, President of the United States
"The smartest thing I ever did was to hire my weakness." – Sara Blakely, founder of Spanx
"Great ideas come from everywhere if you just listen and look for them. You never know who's going to have a great idea." – Sam Walton, founder of Walmart
"No man will make a great leader who wants to do it all himself or get all the credit for doing it." – Andrew Carnegie, industrialist
"People are the creators of prosperity. Without human ingenuity and innovation, we would still be living in caves and have a life expectancy of 25 years. More people – in an environment of freedom and free markets – means more prosperity." – Steve Forbes, editor-in-chief of Forbes