10 Best Podcasts for Entrepreneurs
Written by: Victoria Yu
Victoria is a business writer with a mission to help guide new entrepreneurs through starting and running their successful businesses.
Edited by: David Lepeska
David has been writing and learning about business, finance and globalization for a quarter-century, starting with a small New York consulting firm in the 1990s.
Updated on February 24, 2023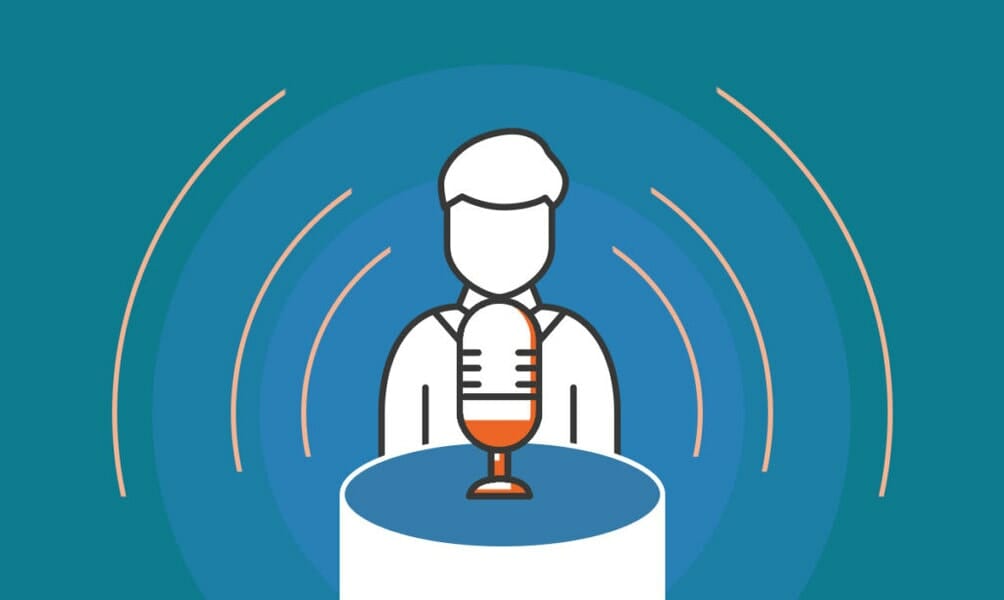 10 Best Podcasts for Entrepreneurs
Zero to IPO
My First Million
Business Wars
HBR IdeaCast
Online Marketing Made Easy
That Will Never Work
The Tim Ferriss Show
How I Built This
Startups for the Rest of Us
The Pitch
If you're a new entrepreneur, you're likely too busy running your business to sit down with a good book and learn about entrepreneurship. But for those on the go, podcasts are a great way to learn while commuting, waiting or walking, traveling or just during a bit of down time.
Yet with more than 5 million podcasts out there vying for your ears, how do you choose the best ones for you and your interests? Don't worry – we've got you covered. Our dogged researchers have scoured the internet and curated the 10 best podcasts for entrepreneurs.
Read on to learn all you need to know to fill your free time with oceans of business knowledge.
1. Zero to IPO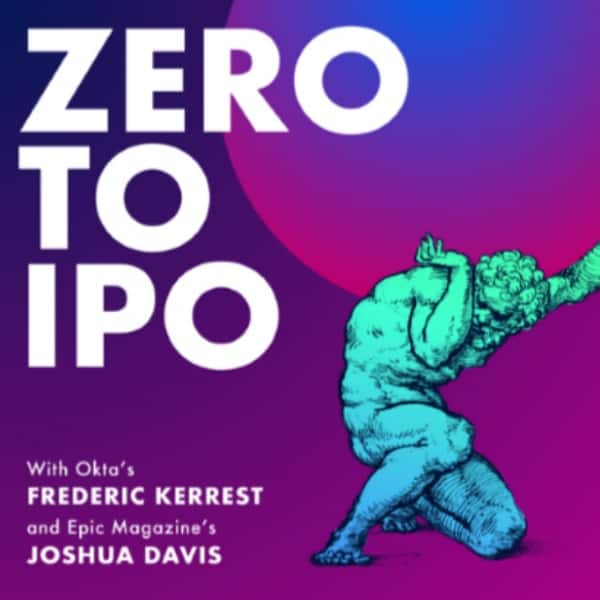 With granular detail, Zero to IPO focuses on each stage of entrepreneurship: from the unglamorous first day in your parents' garage to the life-changing decision to go public, the podcast hosts seem to have an answer for every bump in the business journey.
Season One walks you through the growth process, while Season Two puts successful founders and CEOs in conversation with struggling entrepreneurs to create rich and insightful business discussions. Humorous and refreshing in its brutal honesty, you'll likely want more after you finish all the episodes!
Listen to Zero to IPO on Spotify, Apple Podcasts, or Simplecast.
2. My First Million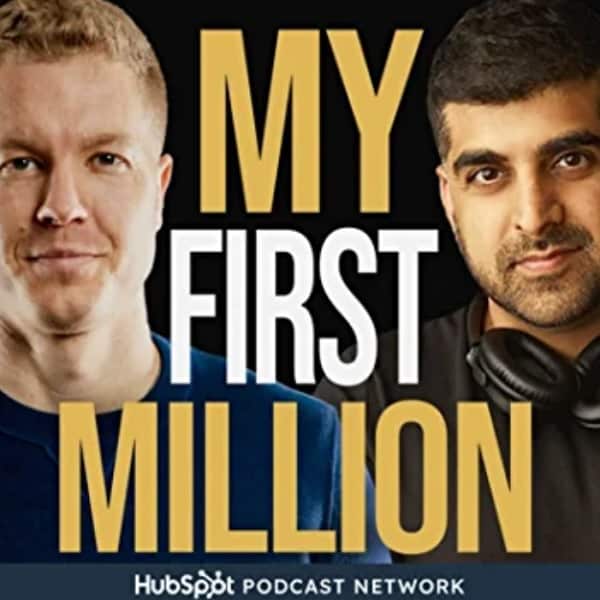 Want to start a business but don't know what type? Every week, My First Million brainstorms new business ideas, interviews business builders, and breaks down different companies to see what makes them successful. The hosts like to say that they "spoon-feed you interesting business insights that you'd normally have to pay for."
My First Million regularly interviews fellow entrepreneurs on their past and current ventures. There's something to learn for everyone in this podcast!
Listen on Apple Podcasts, Spotify, Youtube, Amazon Music, and more.
3. Business Wars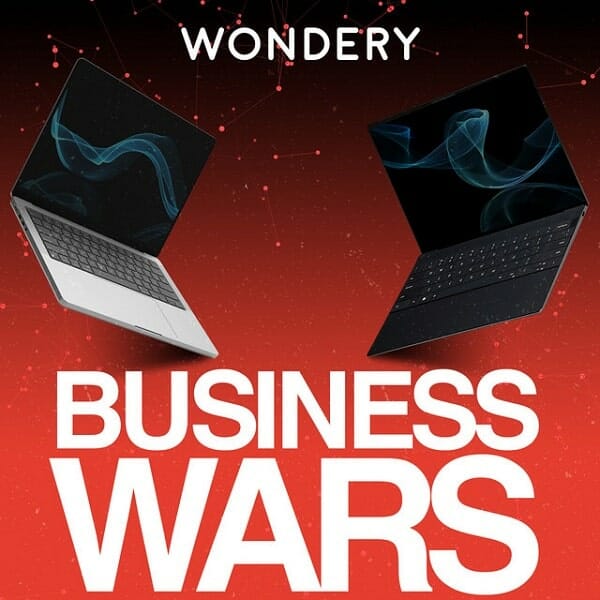 Business is war — companies fight for your attention and money and often destroy each other. What drives each company? And how do they continuously improve and gain the edge? Business Wars explores iconic business rivalries like Netflix vs Blockbuster, Marvel vs DC, and Coke vs Pepsi, spending hours to reveal the gritty details of each battle.
Business Wars is one part juicy gossip on business infighting and the other part analysis of industry competition. Thought-provoking and effortlessly entertaining, this podcast provides entrepreneurs with deep insight into how business titans battle and shares some competitive tricks along the way.
Listen to Business Wars on Amazon Music, Wondery, Apple Podcasts, Spotify, Youtube, and more.
4. HBR IdeaCast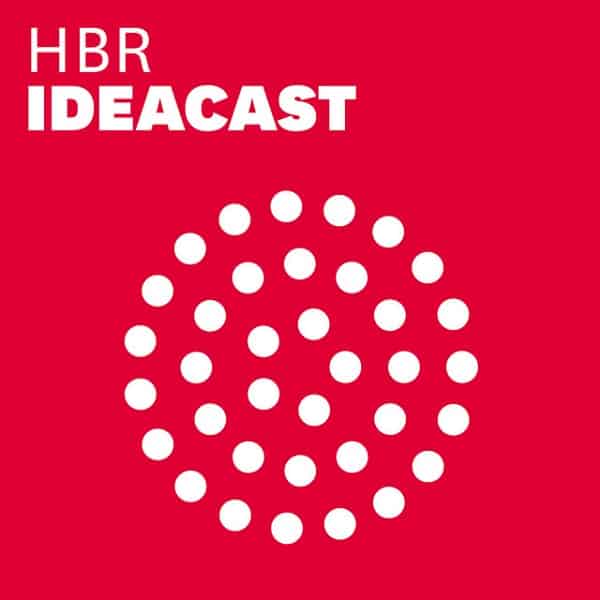 It's hard to beat having Harvard Business Review, one of the world's leading business magazines, whenever you want it. Each week, top thinkers and executives examine trends in their field of expertise, such as the workplace, tech, and work-life balance. Every episode offers some brilliant new insight!
HBR IdeaCast will broaden your mindset and increase your depth of knowledge, bringing you up to speed with the latest research to help you thrive in today's dynamic business environment.
Available on Apple Podcasts, Spotify, Google Podcasts, and RSS.
5. Online Marketing Made Easy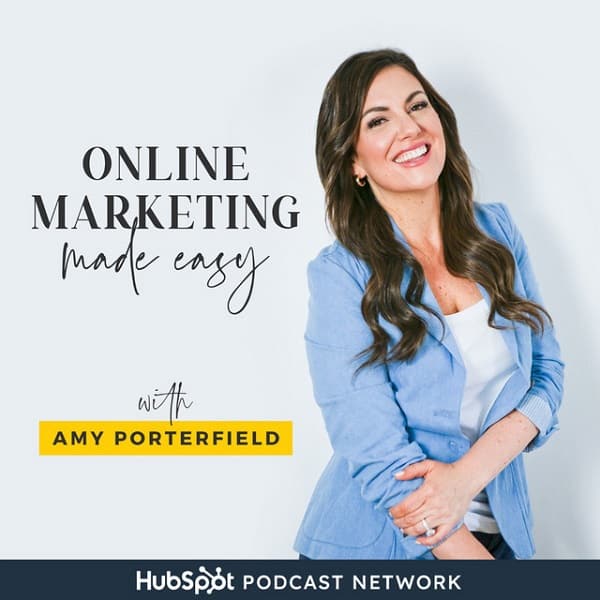 Most 21st-century entrepreneurs have some sort of online presence, whether it's a website, social media accounts, or paid ads on Google. But are you sure you're leveraging the best online marketing tools to reach your target audience?
Online marketing guru Amy Porterfield breaks your marketing objectives into smaller, more achievable goals – going from "step-by-step" to "action-by-action" and giving you all the insights you need to optimize your business online.
Listen to Online Marketing Made Easy on Apple Podcasts and Spotify.
6. That Will Never Work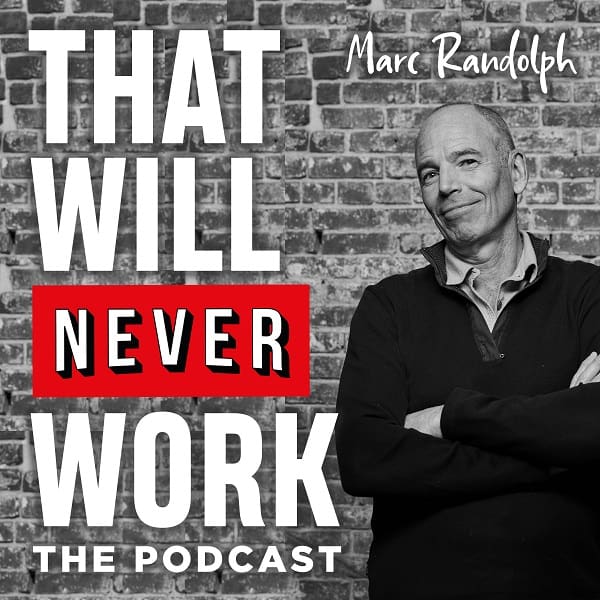 Just about every entrepreneur has heard the crushing pessimistic judgment of their vision, "That will never work". But the real question is how have they responded to it? This podcast aims to highlight the many ways to humble the naysayers and put your business on the path to success.
Entrepreneurs pick the expert brain of Netflix co-founder Marc Randolph. Each episode deals with a specific question – "How to overcome resistance to change"; "Should you buy or lease?" – and usually provides invaluable guidance.
As a Silicon Valley entrepreneur for a tech idea once seen as impossible, Marc Randolph is perfect for this job. If you have business questions you'd like to discuss, you can apply on Marc's website for a guest appearance on the pod.
Listen to That Will Never Work on Apple Podcasts, Spotify, Google Podcasts, and RSS.
7. The Tim Ferriss Show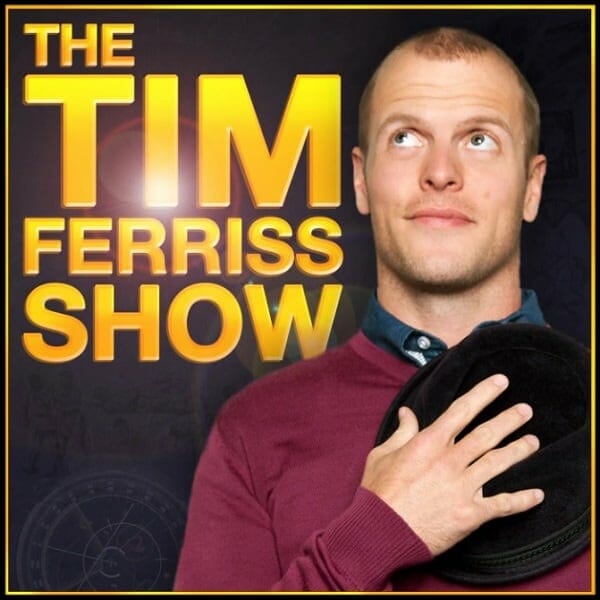 At more than 600 episodes, The Tim Ferriss Show is one of the more popular and longer-lasting podcasts around. Business and lifestyle guru Tim Ferriss interviews prominent business leaders like Mark Zuckerberg, Peter Thiel, and Reid Hoffman, often revealing the secrets of their success.
After listening, you could be inspired to follow in their footsteps and start building your own empire! Listen on Apple Podcasts, Spotify, Overcast, Amazon Music, Google Podcasts, and more.
8. How I Built This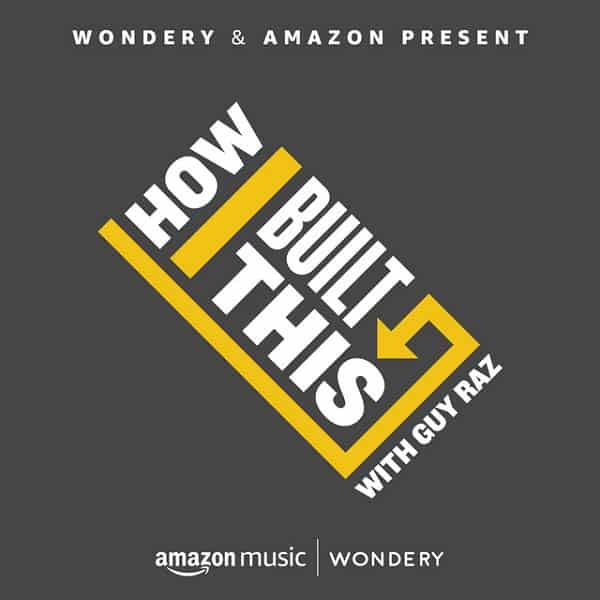 Relax and explore the founding stories of a plethora of companies, from household names like Chobani and Goodreads to hidden gems on the uprise. In each episode, Guy Raz's insightful questioning and storytelling bring out the best of each entrepreneur, helping them reveal the core truths of their unique business struggles and the efforts it took to overcome them.
Lighthearted yet often profound, How I Built This is a masterclass on innovation, leadership, and everything it takes to be a successful entrepreneur.
Listen to How I Built This on Spotify, Wondery, Apple Podcasts, and Amazon Music.
9. Startups for the Rest of Us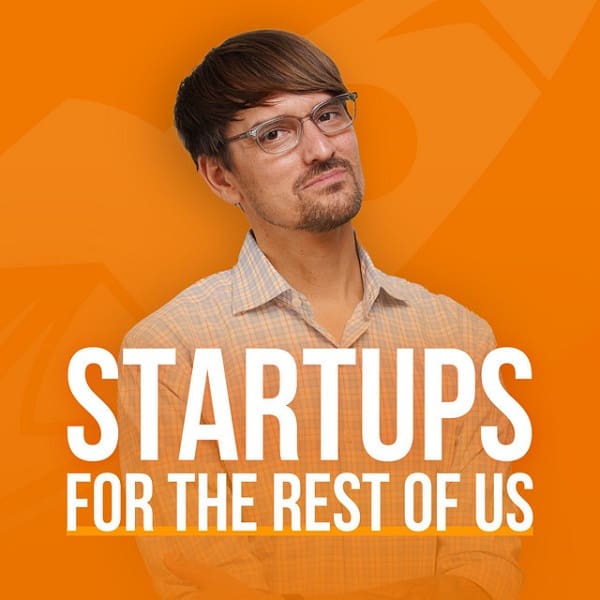 Software entrepreneurs, this one's for you. Startups for the Rest of Us focuses on software as a service (SaaS) companies, with more than 600 episodes interviewing SaaS founders on their road to success.
Rob Wailing motivates and inspires SaaS entrepreneurs without any capital or clue, giving indispensable advice to help you make that uphill climb without sacrificing your personal wellbeing.
Listen to Startups for the Rest of Us on their own website, Apple Podcasts, Spotify, Youtube, and more.
10. The Pitch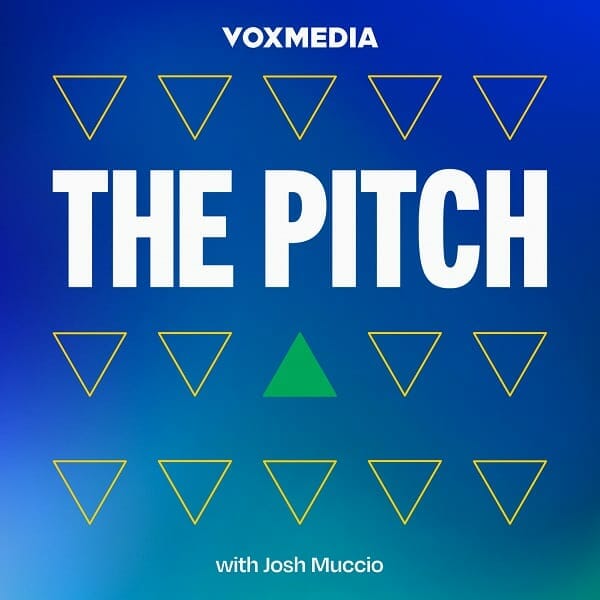 It's all about the money on The Pitch, which pairs real entrepreneurs with real investors in a Shark Tank-style podcast. Witness firsthand as budding business owners do their best to win over investors and learn what makes or breaks a business pitch with commentary and explanation by Josh Muccio.
The podcast features returning entrepreneurs detailing what happened after they received funding and what they learned about allocating and managing their capital. Tense and riveting, The Pitch just might teach you all you need to know about attract and utilizing financing.
Listen to The Pitch on their website, Apple Podcasts, and Spotify.