Back to Interviews with Entrepreneurs
Charting the Course of Digital Marketing with Manpreet Singh, CEO of Bobble Digital
Written by: Esther Strauss
Esther is a business strategist with over 20 years of experience as an entrepreneur, executive, educator, and management advisor.
Published on October 23, 2023
Updated on November 14, 2023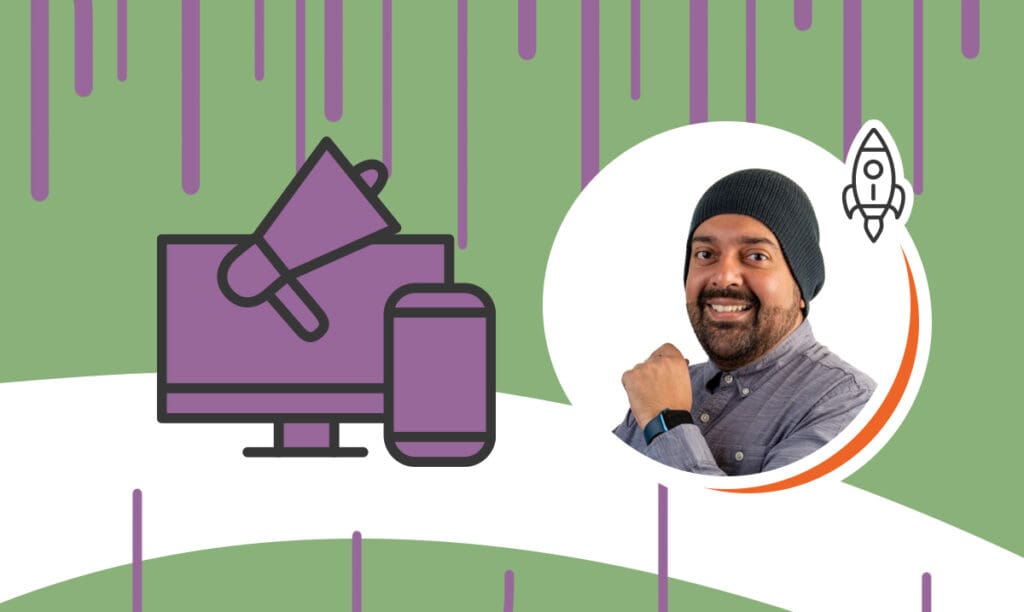 Today, we are thrilled to present a conversation with Manpreet Singh, the visionary CEO of Bobble Digital — a leading digital marketing agency. Based in Leeds, West Yorkshire, England, Bobble Digital is renowned for its comprehensive suite of media services. From strategic planning to PPC, SEO, Social Media, Video Production, and Analytics, this company stands out as a beacon of excellence in the digital marketing realm.
Founded on the principles of agility and efficacy, Manpreet and his team at Bobble Digital have mastered the art of developing tailor-made digital marketing strategies. By meticulously choosing the most effective digital channels, they not only promise but consistently deliver outstanding results that propel their clients toward unprecedented success.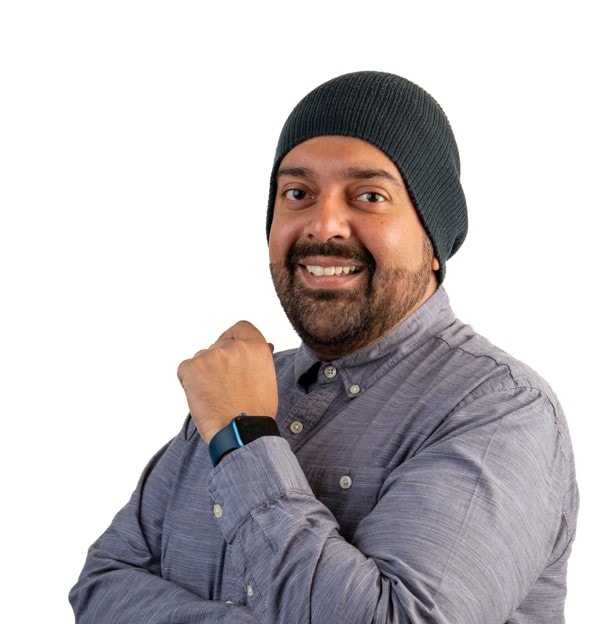 In this insightful interview, we will explore Manpreet's entrepreneurial journey, delve into the innovative approaches Bobble Digital employs to stay ahead in the competitive digital landscape and uncover the secrets behind their unwavering commitment to client success. Join us as we unravel the story of a leader who is shaping the future of digital marketing, one successful campaign at a time.
Business Inception
SBS – Can you share the story of how your business journey began? What inspired you to start it?
Manpreet – In 2017, my kidneys failed, which was the pivotal moment when I decided I needed to do something different. I always had a vision of setting up my own company, and what inspired me to start is the notion that life is too short — and why not? I told myself that if it fails, it fails, and what have I got to lose? Six years later, we are still going and growing.
Choosing the Right Name
SBS – Choosing the right name for a business is crucial. How did you come up with the name for your brand, and what significance does it hold?
Manpreet – Bobble is my nickname. Basically, my best friend is also called Manni, and they used to call him Big Manni and me — Little Manni. I disliked the name because I thought I sounded like a rapper. In high school, he used to wear a turban, and I used to wear a bobble. The nickname Bobble somehow caught on and became synonymous with me. So, when my kidneys were failing, and I had to go down to part-time hours, I was setting up the business, and I was with a friend of mine, and he encouraged me to name the business after my own nickname. We designed the logo and turned it into code, so the bobble itself is made up of binary numbers.
I wanted the brand to incorporate my values of being transparent, ethical, and putting the client's interests first. Bobble is very significant, and only my inner circle calls me Bobble. Random people and employees can't call me Bobble, and I prefer them to call me Manni. It's a very personal nickname. I want to protect the premise that the name has.
Initial Funding and Financing
SBS – Starting a business often requires capital. How did you fund your business initially, and did you explore any unique financing options?
Manpreet – I sold my 5-litre GT Mustang, which was my dream car at the time. I took the money out of that and put it into my business. That was the money that has led to where we are. We're now exploring more finance options. We've had business loans in the past. We benefited from the bounceback loan. And in Q1 2024, we are looking at securing more business funding to support the next stage of the growth.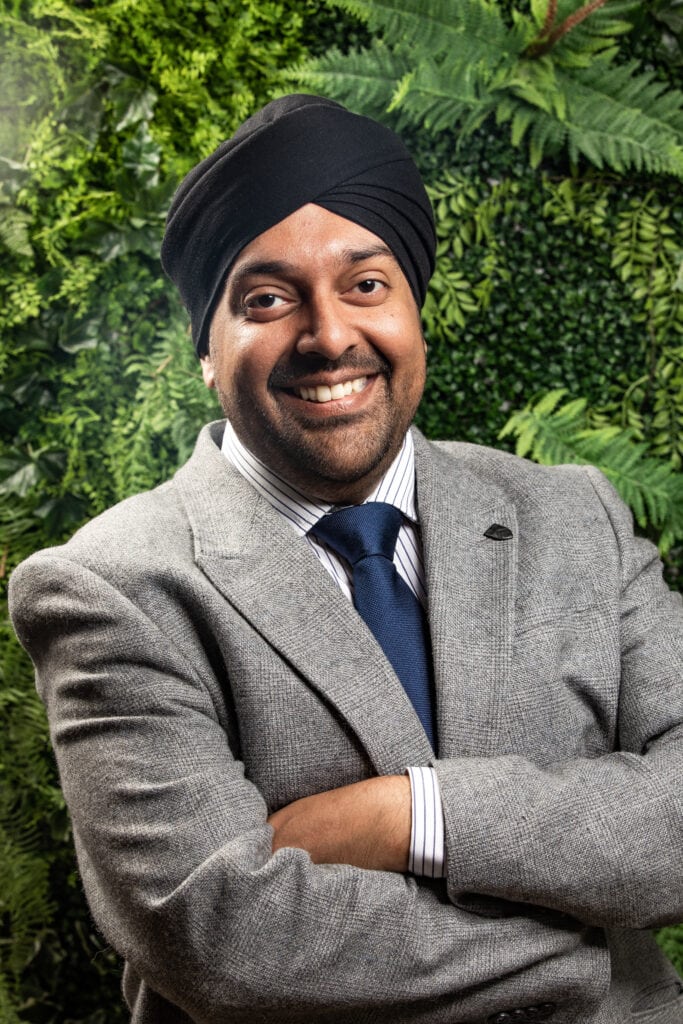 Market Differentiation Strategies
SBS – How do you differentiate your products/services in your market?
Manpreet – We practice what we preach. We offer SEO services, but we also make sure that we rank in position 1 on Google for our own search terms and keywords before advising another client how to rank.
For our wider, performance-based services, we let our clients be our advocates by letting our clients reach out to them, and they advise who they're working with and how it's working.
We also offer a lot of free education to customers that showcase us as experts in the field, so clients are more likely to rely on us and trust us to deliver those services. We provide education in the form of podcasts, articles, blogs, social media posts, YouTube, etc.
A Day in the Life of an Entrepreneur
SBS – As an entrepreneur, what does a typical day look like for you?
Manpreet – There isn't a typical day when you're an entrepreneur. The only thing that's typical is my mornings. I'm up at 7am and already planning my day in the morning, checking emails and sorting my to-do list. Then I get ready, have breakfast, and go into the office.
The first hour of every day is dedicated time for myself and the team to work on their key tasks and check client performance. That's the only hour that's fixed per day.
After that, my day can vary from calls with clients, calls with the internal team, calls with suppliers, calls with prospects, and following up on business admin, finance, strategy, and future planning for the growth of the company.
It varies a lot. Usually, in the afternoon, I'm home, and then I'll get some exercise in and may head to a networking event or do something social.
Staying Ahead in a Rapidly Evolving Field
SBS – How do you ensure that your agency stays updated with the latest trends, tools, and technologies in digital marketing?
Manpreet – We invest in contractors and specialists to support each department across Paid Media and SEO. Their job is to audit our clients' accounts so we have an independent review of the work we are doing but also can make sure we don't miss anything. They also keep us informed of the latest changing developments and trends and train the team on what impact that will have in each department. The team also are required to manage their own personal development and identify new tools that can improve processes and improve client results. As CEO, I spend a lot of time attending events, meeting with suppliers, and putting together talks for marketing events, as well as recording interviews and insights for our Bobble Podcast (Bobble Pod) to keep the wider industry updated.
Client Acquisition and Retention Strategies
SBS – What strategies have you found most effective in attracting and retaining clients?
Manpreet – One thing that's important to us and works well is to practice what we preach. So, if you type in "PPC agency in Leeds," we rank in position 1 in Google's organic search results. That's one of the key services that we offer as a digital marketing agency. We can be more adaptive by being reactive to what's trending in key digital topics. If people are struggling with Google updates or tool changes, we can provide advice and answer the exact questions that people are searching for. This means that we're appearing in the SERPs a lot more, which leads to more clicks and traffic to the website and more organic traffic and leads.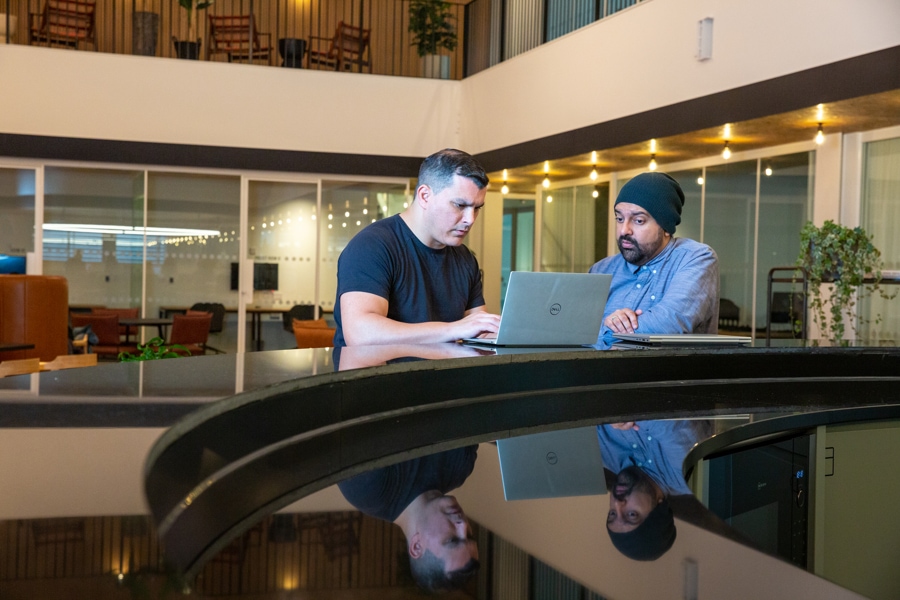 Building a High-Performing Team
SBS – How do you go about recruiting and training your team members, and what qualities do you look for in potential hires?
Manpreet – This is the biggest challenge for me in my company, but also the industry in general. I look for two key attributes in hiring someone: initiative and work ethic. Digital marketing can be taught, and we have thorough internal training documents, processes, and the experience to do that. However, that can only be implemented well with potential recruits who show strong work ethic and are willing to go that extra mile, not just with their work but also in their personal development. Ideally, they should have an eagerness to learn but also take the initiative to seek opportunities and learning and development — not just to wait for work to be given. Unfortunately, in the current market, these are difficult traits to assess and find.
Measuring Success in Digital Marketing
SBS – How do you measure the success of your campaigns, and what key performance indicators (KPIs) are most important to your agency?
Manpreet – These really depend on each individual client. Some clients are B2B focused, so for these, we look at Cost Per Lead or Cost Per Inquiry, and we work with our client's internal teams to assess the quality of those leads and inquiries. For B2C client campaigns, we focus more on looking at Add-to-Basket and Conversion Value/Revenue. However, you can't neglect brand KPIs as both performance and brand go hand in hand, so we also review Impressions, Clicks, Cost Per Click, etc.
Overcoming Challenges
SBS – Can you share a significant challenge you've faced in your journey and how you overcame it?
Manpreet – Building the team has been a tough journey of finding people that fit. In the last 12 months, we've hired and fired ten people, and it's the biggest challenge that we've faced. We're still building the team to be our ideal size. I'm living this experience now, dealing with a post-pandemic reality. There's been a complete culture shift from when I was an employee over six years ago, and we're trying to navigate something that we've never navigated before. Everyone I speak to is having the same problems.
Comments
Charting the Course of Digital Marketing with Manpreet Singh, CEO of Bobble Digital
Business Inception
Choosing the Right Name
Initial Funding and Financing
Market Differentiation Strategies
A Day in the Life of an Entrepreneur
Staying Ahead in a Rapidly Evolving Field
Client Acquisition and Retention Strategies
Building a High-Performing Team
Measuring Success in Digital Marketing
Overcoming Challenges
Subscribe to Our Newsletter
Join our exclusive community! Subscribe to our newsletter
and gain insider access to cutting-edge business insights and trends.
Thank you for subscribing! We can't wait to share our latest news and updates with you. Get ready for exciting content in your inbox.