Incfile vs LegalZoom Comparison
Written by: Coralee Bechteler
Coralee is a business writer with experience in administrative services, education, and software testing.
Edited by: David Lepeska
David has been writing and learning about business, finance and globalization for a quarter-century, starting with a small New York consulting firm in the 1990s.
Updated on September 30, 2023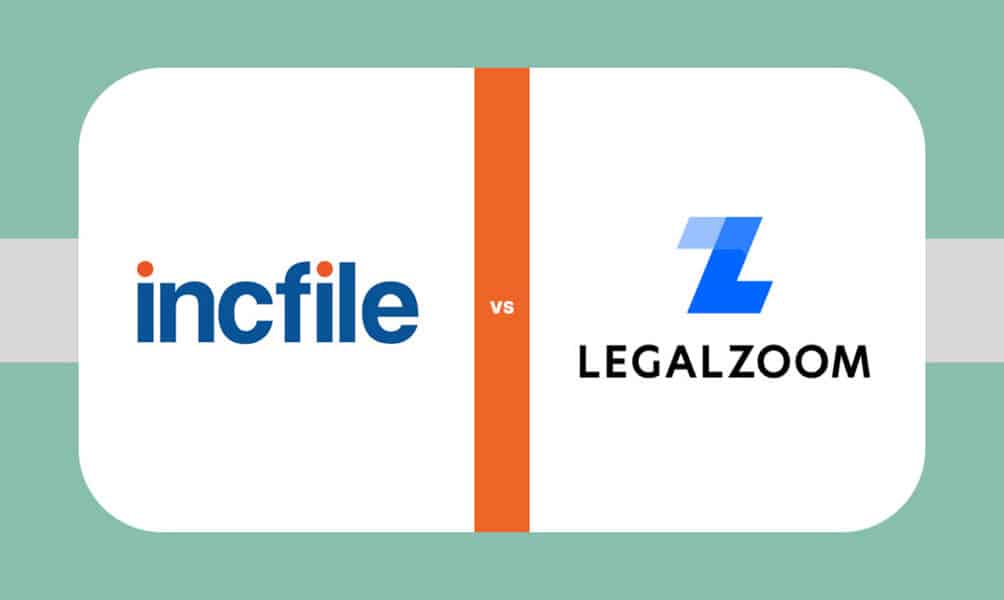 Incfile vs LegalZoom Comparison
Service Overview
Our Verdict
Pros and Cons
Plans and Pricing – Winner: Incfile
Experience – Winner: LegalZoom
Customer Support – It's a tie between the two
Turnaround Times – Winner: Incfile
Customer Reviews – Winner: Incfile
Ease of Use – Winner: Incfile
Additional Services – Winner: Incfile
FAQs
Setting up a business entity is a vital initial step in commencing a business, and due to its frequent complexity and tediousness, numerous entrepreneurs enlist professional assistance to ensure things are done correctly. These business formation services also extend additional offerings that can be beneficial to a novice business owner.
Two predominant online platforms to take into account are Incfile and LegalZoom. To aid you in identifying the superior service, and which may be the optimal fit for you and your business, we have conducted an exhaustive evaluation of their services from an entrepreneur's viewpoint.
Service Overview
Business Formation Service
Incfile
LegalZoom
Plans and Pricing
3 plans: Silver, Gold, and Platinum; $0 – $299 + state filing fees
3 plans: Basic, Pro, and Premium; $0 – $299 + state filing fees
Registered Agent Service
Free for one year in all plans, then $119 annually
Not included, $249 annually
Operating Agreement
Included in Gold and Platinum
Included in Pro and Premium plans
Annual Report Service
Lifetime company annual report alerts included in Gold and Platinum
Not included, starts at $99 + filing fees
Processing Time
Varies from the state; Incfile will pass your data to the governing body in 1 day.
Around seven to 10 days
Customer Support
Chat, email, phone; Mon – Fri 9am – 6pm CST
Chat, email, phone; Mon – Fri 5am – 7pm PT; Weekends: 7am – 4pm PT
Business Documents Online Library
Nine free templates in Silver and Gold, full package in Platinum plan
No
Other Services Offered
Business compliance services, IRS filings, free tax consultation, business banking, domain name and email address
Taxes, Licenses, and Permits, Legal Forms and Agreements, Trademark, Patent, and Copyright, Business Changes and Filings
Number of Business Served
Over 1 million since 2004
Over 3.5 million
Money Back Guarantee
No
60 days
Our Verdict
Upon detailed evaluation, we've ascertained that Incfile offers superior value with their Silver package, as it doesn't entail any costs beyond state filing fees and provides one year of registered agent services free of charge.
LegalZoom's major strength lies in its name — if you predict that your business will necessitate significant legal counsel, it's likely the ideal choice for you.
Pricing
Turnaround Time
Help and Support
Customer Satisfaction
Ease of Use
Learn More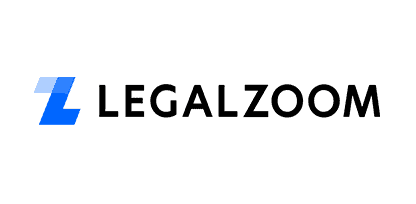 Pricing
Turnaround Time
Help and Support
Customer Satisfaction
Ease of Use
Learn More
We've determined that Incfile presents formation services of better value, especially since their Silver package is free and includes registered agent services for one year.
Pros and Cons
Pros
Affordable, with a free plan that includes all the basics
Unlimited name searches
Free registered agent service for a year
Access to an online dashboard for paid plans
Unlimited access to phone and email support
Cons
Customer service may be less responsive than other services
Limited legal services available
Limited customer support hours, no weekend availability
Pros
Reputable and reliable services
Local attorneys available in all 50 states
Great customer support
Quick and easy purchase process
Variety of legal services and documents available to business owners
Cons
Registered agent service cost is higher compared to competitors
Too many upsells when signing up
Slow turnaround time
Plans and Pricing – Winner: Incfile
Incfile
Incfile's formation services are free, also providing a year of free registered agent services. After the first year, the registered agent service renews at $119/year. The Gold ($199) and Platinum ($299) packages offer substantial features, justifying their cost.
LegalZoom
While LegalZoom offers an initial $0 LLC package, the continual upselling may become costly and cumbersome. Moreover, none of their formation packages come with a registered agent service, which is an add-on service priced at $249 annually.
Experience – Winner: LegalZoom
Incfile
Incfile, established in 2004, has aided in the formation of over 1 million businesses.
LegalZoom
Having served more than 3.5 million customers since 2001, with approximately half being business clients, LegalZoom has extensive experience in this field.
Customer Support – It's a tie between the two
Incfile
We tested Incfile's customer service channels thoroughly, including chat, email, and phone. The response times were impressive across all platforms: with almost instant replies on chat, immediate phone pickup, and an email response in less than a day. You can expect clear and helpful information from Incfile's customer support, ensuring your queries will be handled efficiently and promptly.
LegalZoom
They provide support via phone, chat, and email. Overall all three channels have quick responses with polite and professional customer service representatives.
Turnaround Times – Winner: Incfile
Incfile
Incfile guarantees same-day processing for their Premium plan and 24–48 hours filing time with the Silver and Gold plans. The turnaround time is state-dependent, but usually, it takes around three weeks to form your business. Incfile provides a valuable comparison tool to help you estimate your turnaround time.
LegalZoom
Unlike many rivals, their processing times depend on the package chosen, not the state of formation. For their premium package, finalized business formation documents could be received within 7–10 business days. Still, more economical packages could take up to 30 business days (or six weeks).
Customer Reviews – Winner: Incfile
Incfile
Incfile has over 14,000 customer reviews on Trustpilot alone, with the majority of them sharing highly positive customer feedback.
LegalZoom
We found over 9,000 reviews on BBB and Trustpilot, with a significant portion being positive. Happy customers frequently mentioned LegalZoom's services' convenience and user-friendliness.
Ease of Use – Winner: Incfile
Incfile
The process of forming a business with this service is fast, simple, and user-friendly. The upgrade options provide clear and useful information rather than being pushy. However, the lack of a feature to save your progress can be inconvenient if you need to step away and return later.
Despite this, the website overall is straightforward and easy to use, particularly if you're prepared to finish the entire process in one go.
LegalZoom
LegalZoom provides a streamlined approach to LLC formation, reducing the complexity of the DIY route. Their platform is well-designed, with intuitive steps, making it easy for business owners to navigate through the process and set up their operations effectively. However, numerous costly upsells can make the process somewhat confusing and potentially expensive.
Additional Services – Winner: Incfile
Incfile and LegalZoom both grant access to an extensive range of supplementary services beneficial for initiating or maintaining a compliant business entity.
Many of their offerings are identical, encompassing registered agent service, annual reports, "doing business as" (DBA) names, foreign qualifications, EIN acquisitions, and more.
Nonetheless, LegalZoom expands its scope by providing several legal (personal) services not covered by Incfile. This can be largely attributed to the fact that Incfile restricts its offerings to business services such as business compliance services and domain and email address services.
FAQs
Why should I use a business formation service to start my LLC?
Using a business formation service to start your LLC frees you up to focus on growing your business. These services handle the filing process for you and offer additional services that can make life easier for a new business owner.

What should I take into consideration when choosing the right business formation service for my LLC?
When assessing whether or not a business formation service is right for you, it's important to dive into the following four categories: included features, customer service, pricing, and turnaround time.
Is IncFile a good business formation service?
Incfile is great for entrepreneurs on a budget, as their Silver Package covers the basics and includes a free year of their registered agent service. Competitors like LegalZoom and Swyft Filings have a more robust suite of services but can be more expensive.
Why should I use LegalZoom?
Overall, LegalZoom is a reliable service that has been around for a while. If you need a one-stop shop for legal and business services, they are probably your best bet.
Comments