Back to Interviews with Entrepreneurs
Ingredient Brothers: Crafting a Global Network for Culinary Excellence
Written by: Esther Strauss
Esther is a business strategist with over 20 years of experience as an entrepreneur, executive, educator, and management advisor.
Published on November 5, 2023
Updated on November 14, 2023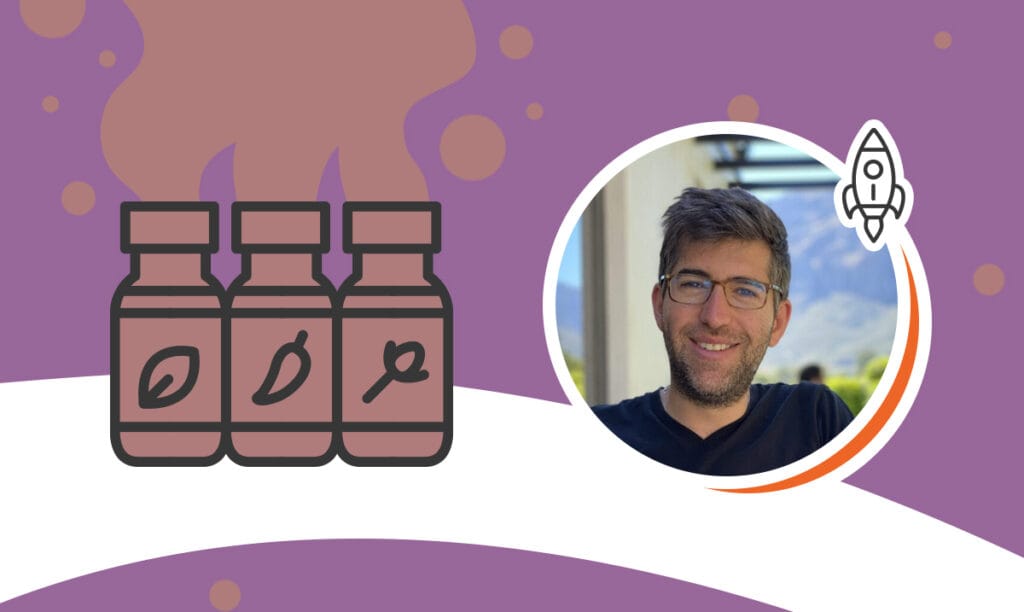 In the intricate dance of global commerce, sourcing and importing high-quality ingredients isn't just about the supply chain— it's about the story behind every product, the reliability of every source, and the unification of a diverse team working towards a singular vision. Eran Mizrahi, the entrepreneurial spirit behind Ingredient Brothers, understands this complex interplay better than most. With a business model that relies on a robust global network to import specialty raw ingredients into the bustling US market, Eran and his team are redefining the relationship between suppliers and businesses.
Ingredient Brothers isn't just another name in the vast sea of importers. Founded on the principle that dealing with suppliers should be an experience marked by excellence rather than a gamble, the company has set out to be the paragon in the industry. It is a tale of transcontinental synergy, where the cosmopolitan team — hailing from the Americas to Africa — strives to ensure that the quality of the product is never lost in translation.
In this comprehensive interview, we delve into the heart of the Ingredient Brothers through the insights of Eran Mizrahi. Join us as we explore the remarkable journey of this venture, discovering the essential ingredients that make a global business thrive in today's challenging market.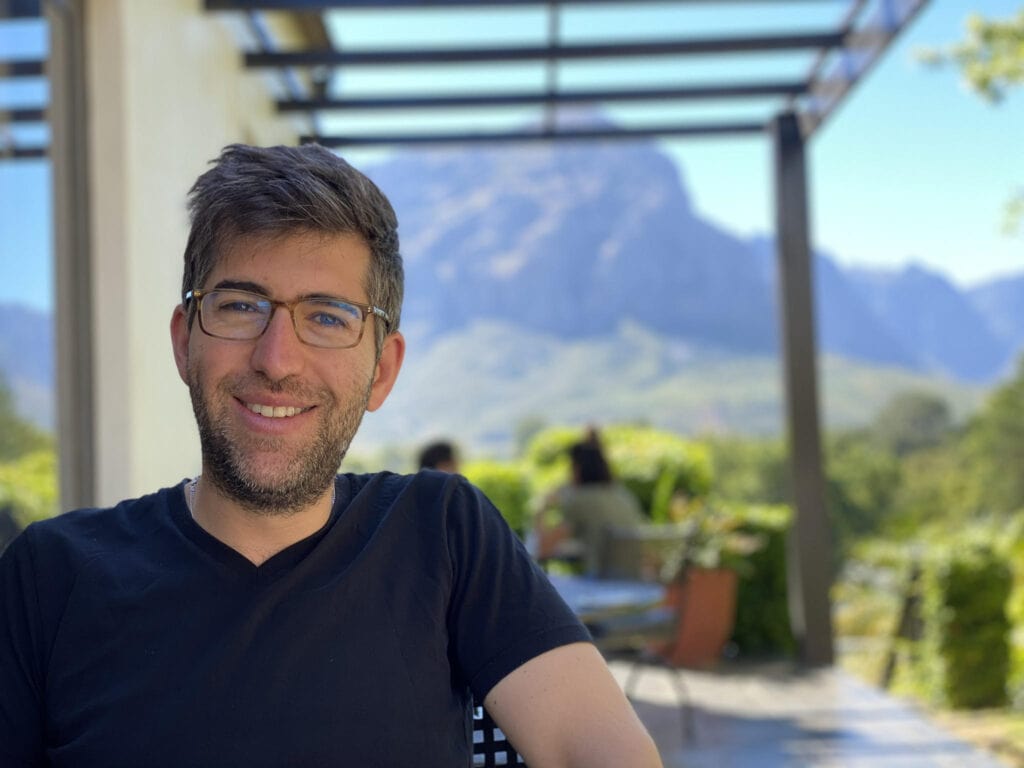 Inception and Inspiration
SBS – What inspired the creation of the Ingredient Brothers?
Eran – I have always been driven to start a business. This has meant that, throughout my career, I was on the lookout for an opportunity I could grab onto. Being in the food industry, I saw a lot of inefficiencies that could be improved upon. None aligned, as well as ingredient sourcing. The sourcing process is extremely complex but also an incredible amount of fun. Imagine spending all your time scouring the world for new ingredients to try. The opportunity seemed obvious. As buyers, Aalap and I had a lot of frustration dealing with suppliers and felt we could help improve the industry. So we used this simple hypothesis to launch something.
Building a Global Network
SBS – How did you identify and establish your global network of suppliers?
Eran – Aalap and I had been in the industry for a number of years. Throughout that time, we had sourced thousands of ingredients. That has given us an incredible network of suppliers to start with and a tried and true method for evaluating new suppliers. Our team spends hours evaluating suppliers from so many angles. We always start with compliance to ensure we work with a reputable source. After that, we dig into the production process, capacity, quality controls, industry knowledge, and strategic importance. This is a complex scorecard we have built over time to ensure our customers feel 100% comfortable with anyone we work with.
Overcoming Challenges
SBS – What challenges did you face when sourcing ingredients from different countries?
Eran – Each ingredient brings with it its own unique challenges. Combining that with issues that can arise from certain geographical regions makes the process interesting. Each country has its own challenges with weather, political climate, foreign exchange, regulatory compliance, and infrastructure. That being said, suppliers are driven to work through any of these challenges with us. We have found that with the right partner, we are able to mitigate many of these risks. Eliminating these risks is impossible, so we commit a significant amount of time to secure secondary sources in different countries.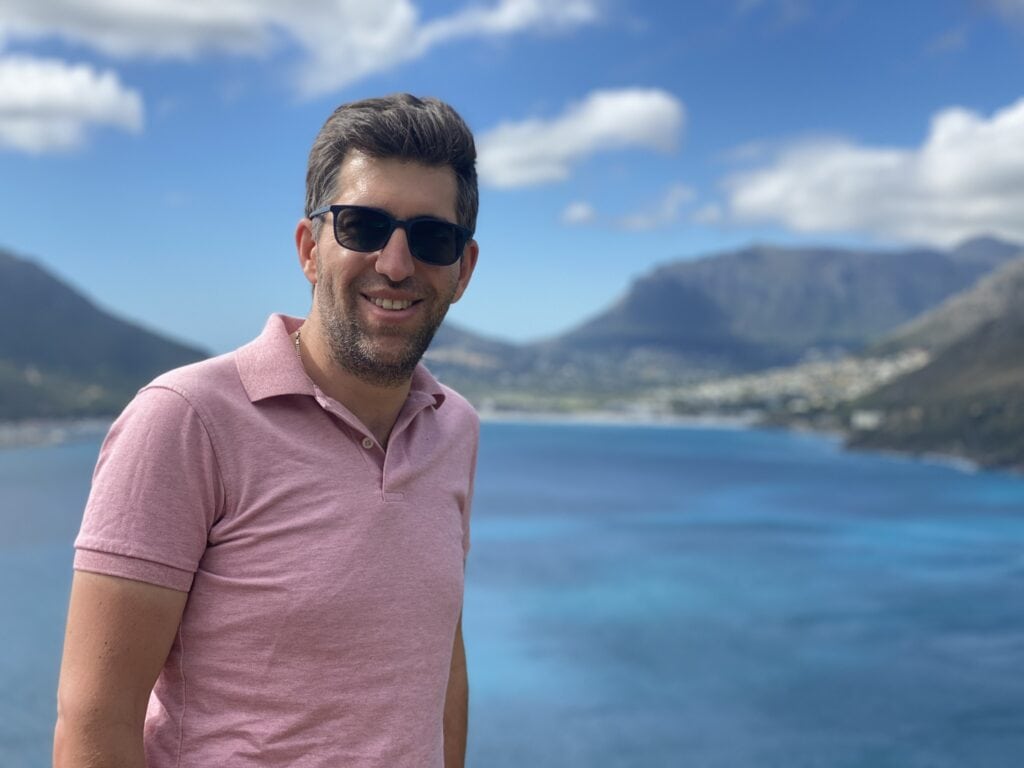 Ensuring Quality and Authenticity
SBS – How do you ensure the quality and authenticity of the ingredients you import?
Eran – Similar to our vendor onboarding process, our ingredient onboarding process is as stringent. Before we even source an ingredient, we compile a risk assessment based on many third-party sources. This is used to build out specific QA requirements for that ingredient. That framework is implemented throughout the supply chain to ensure we do the right testing. We will do physical inspections of goods as well as third-party testing. While this is incredibly important, it is as important to audit your supplier's controls and ensure that these are implemented consistently. That gives us confidence that our values on quality align with theirs.
Global Collaboration
SBS – What strategies do you employ to foster collaboration among your globally dispersed team?
Eran – This is a process that we are constantly working through and improving. We have a lot of focus on asynchronous communication. We ensure that everyone at the company is provided with as much information as possible on our priorities and performance. That gives everyone the opportunity to have a good macro understanding of the business.
Day to day, we have built our own process tools to help with the multiple handoffs that happen at the company. We work in different countries, but the different time zones are even more challenging. We need to ensure that everyone documents their work appropriately so that the team logging on in a different time zone has all the information they need to perform their work. We have made tremendous progress but acknowledge that this will take time to perfect.
Tools of the Trade
SBS – What tools or platforms do you recommend for managing a global business effectively?
Eran – Every company has to evaluate the tools out there based on their needs. We have learned that less is more. When you start needing to document things using many different tools, you end up confusing everyone and causing burnout. It is more about focusing on the tools you have and helping to refine the communication process. As much as we wish there was this one tool that solved all our issues, that is not the case. You need to keep it simple. You need to devote resources to building and maintaining the process. You need to get buy-in from your employees.
Regulatory Hurdles
SBS – How do you navigate the regulatory and customs challenges of importing ingredients into the US?
Eran – Thankfully, we have a lot of experience managing these regulatory challenges. For most companies, this process is something they do once in a while, but for us, we do it multiple times a day. That allows us to become experts in managing these processes and ensures we are aware of any upcoming changes. We also have a wide network of experts to lean on when dealing with complex issues. We understand these regulations are there to protect the consumer, and we take implementing them very seriously.
Golden Advice
SBS – What advice do you have for entrepreneurs looking to establish a trustworthy supplier network?
Eran – When you start out, it is really important to build meaningful relationships. On paper, a supplier could look amazing, but in reality, they may not be the right fit for you. Finding the right supplier is similar to pitching investors. You are looking for someone to buy into your vision and invest in your company. When you find that, you can unlock incredible value.
Setting Ingredient Brothers Apart
SBS – How do you differentiate Ingredient Brothers from other suppliers in the market?
Eran – We don't spend too much time comparing ourselves with other suppliers. There are many incredible suppliers out there that we admire and look up to. We focus every day on providing incredible value to our customers. We saw a gap in the market to improve upon the service and communication that buyers were getting. The market is incredibly large, and so we believe that our only competitor is ourselves, and we need to hold ourselves accountable. If we do that, we will succeed.
Capitalizing the Venture
SBS – What were the initial capital requirements to start this business, and how did you secure funding?
Eran – Some businesses do not require much capital to start. Unfortunately, this is not one of them. We have put a significant amount of our own savings into the business and found creative ways to finance the rest. We are bootstrapped and do not intend to take on any outside equity investors for the time being. We leveraged many secondary lending sources that are more expensive than traditional debt but cheaper than equity. This complex process took 1.5 years to complete, but we were able to find the right partner to help us scale.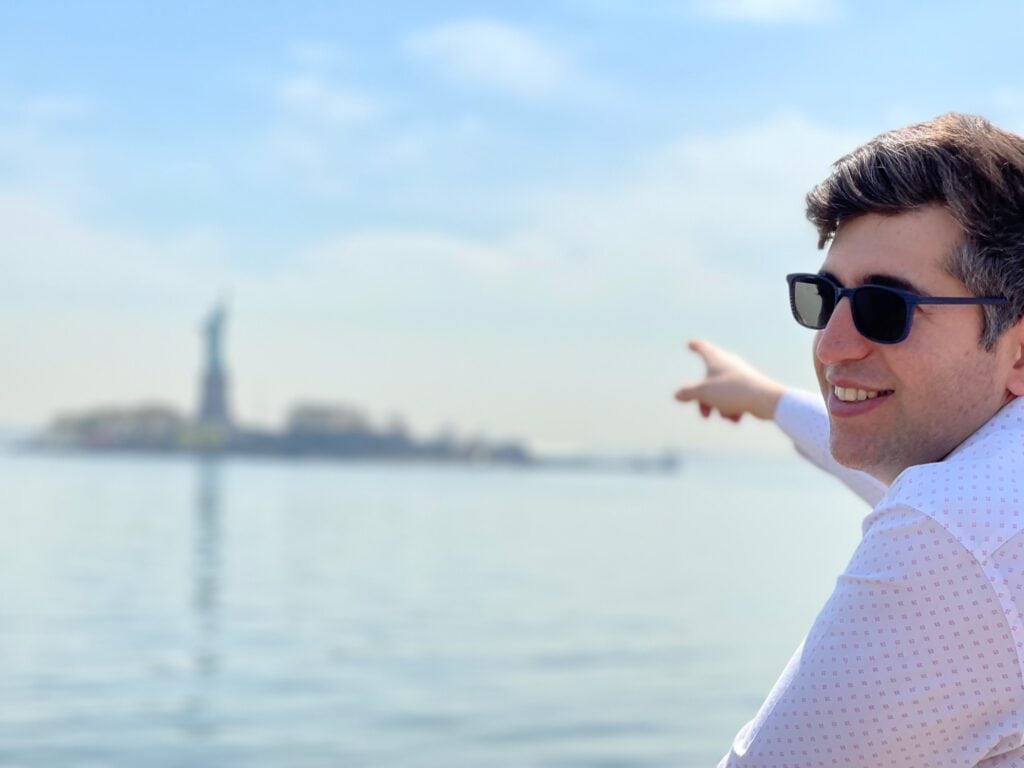 Weathering the Storm
SBS – How do you handle potential supply chain disruptions, especially given global uncertainties?
Eran – Even without the supply chain disruptions over the last few years, supply chains are all about managing problems. A successful supply chain is one that is built to react effectively. We have control points throughout the supply chain from before the product is ready to ship up until the customer receives their order. At each control point, standard procedures get triggered if we see a potential disruption. This could mean selecting alternative shipping options to finding alternative supply for our customers. We solve problems so our customers never have to feel the effects of a disruption.
Supplier Relationships
SBS – What's the most valuable lesson you've learned about dealing with suppliers?
Eran – There have been many lessons. Our suppliers are our business partners, so working together and learning from each other is part of our daily experience. I think the biggest lesson overall has been how much incremental value a true partnership can bring versus how much damage a purely transaction partnership can bring.
SBS – How do you maintain strong relationships with both your suppliers and customers?
Eran – We have the right team in place to manage both of these key stakeholders. We understand that without either, Ingredient Brothers would cease to exist. We build this by being transparent and always communicating, even if it's bad news. There is so much value in keeping people informed and ensuring that they can trust you. That trust is tough to win but easy to lose. We focus on long-term relationships and will always prioritize that over short-term profits.
Future Horizons
SBS – What's next for Ingredient Brothers, and where do you see the company in the next five years?
Eran – We are extremely focused on building a team to bring the world's best ingredients to the US market. Our product catalog, while vast, will continue to expand. We will build technology that brings much-needed visibility into ingredient sourcing. Most importantly, we will double down on QA to ensure that our customers can trust our ingredients. In the next five years, Ingredient Brothers will make a real mark in the ingredient-sourcing community.
Comments
Ingredient Brothers: Crafting a Global Network for Culinary Excellence
Inception and Inspiration
Building a Global Network
Overcoming Challenges
Ensuring Quality and Authenticity
Global Collaboration
Tools of the Trade
Regulatory Hurdles
Golden Advice
Setting Ingredient Brothers Apart
Capitalizing the Venture
Weathering the Storm
Supplier Relationships
Future Horizons
Subscribe to Our Newsletter
Join our exclusive community! Subscribe to our newsletter
and gain insider access to cutting-edge business insights and trends.
Thank you for subscribing! We can't wait to share our latest news and updates with you. Get ready for exciting content in your inbox.