What is the Cheapest Way to Incorporate a Business?
Written by: Esther Strauss
Esther is a business strategist with over 20 years of experience as an entrepreneur, executive, educator, and management advisor.
Edited by: David Lepeska
David has been writing and learning about business, finance and globalization for a quarter-century, starting with a small New York consulting firm in the 1990s.
Updated on March 16, 2023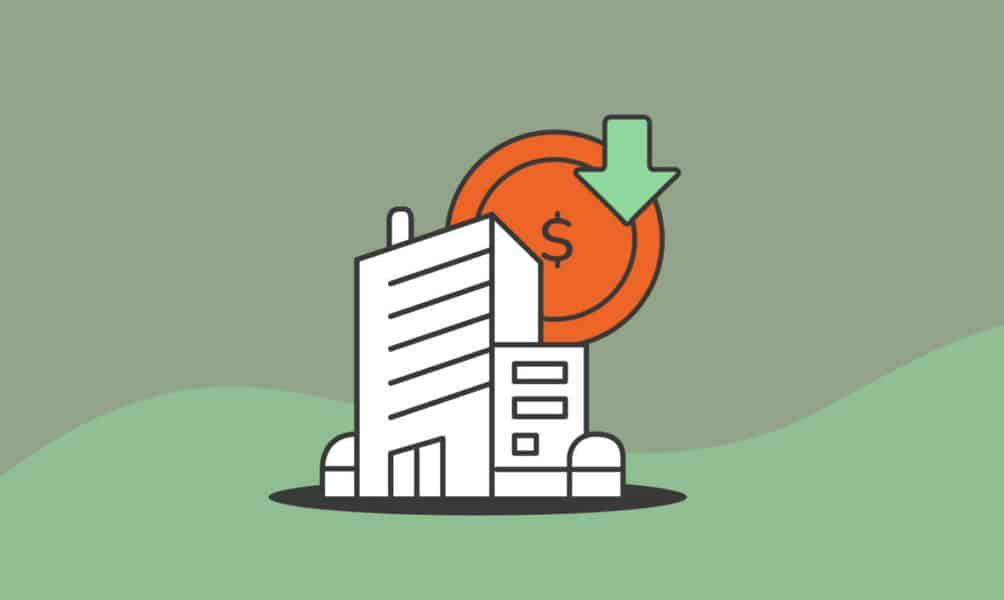 What is the Cheapest Way to Incorporate a Business?
Consider DIY Business Incorporation
Incorporating Your Business as an LLC
Lean on a Specialist for Assistance
Consider the Assistance of a Business Law Attorney
Ask for Assistance from Incorporation Experts on the Web
Incorporating a business is not as expensive or as difficult as many people assume. There is a certain amount of red tape to wade through, but it's a process that shouldn't deplete your capital or your patience.
This article breaks down the most inexpensive way to incorporate a business, highlighting strategies that will cut expense and help your company reach its full potential as soon as possible.
Consider DIY Business Incorporation
The cheapest way to incorporate a business is of course to do it yourself, or DIY. Incorporating a business in most states will cost a couple hundred dollars.
In fact, you can incorporate a business in Delaware for under $100. Though there are outliers, such as New York state, for the most part DIY business incorporation can be completed for $500 or less in most states. The brunt of the cost is the state filing fee, which is $40 to $500.
Though most people are not familiar with the nuances of the process, DIY business incorporation is quite straightforward. Keep in mind, incorporation establishes the structure of your business so be sure to perform extensive research before selecting the business's classification under the law.
For example, it is quite possible to incorporate a limited liability company, or LLC, in a DIY manner. Forming such a relatively simple business entity is fairly easy as it does not necessitate creating a board of directors. Nor does forming an LLC require the issuance of stock.
As long as you're willing to pinpoint the exact applications and forms necessary to incorporate your LLC or other business, you can incorporate the entity on your own.
If you opt for an LLC as many cost-conscious entrepreneurs do, you will have to draft the Articles of Organization on your own when taking the DIY route.
This essential document includes all the basic information pertaining to the business you are forming. The necessary form is available through the Secretary of State website.
Simply print out this form, complete it with the information pertaining to your business and submit it. In some states, you can even submit the form on the web, expediting the process all the more.
Incorporating Your Business as an LLC
Most states have few formal requirements for businesses that incorporate as LLCs, which is why LLCs are affordable to establish.
Plenty of online services will charge $100 or less for the assistance of a registered agent to help formulate your LLC.
LLCs are advantageous for reasons beyond the fact that they are cheap and easy to form. LLCs have pass-through taxation, provide additional flexibility and also ensure members have limited legal liability.
Still, though LLCs are not difficult to incorporate, this route is not ideal for those who would like to raise capital from investors outside of the business. If capital must be raised from an outside source, the LLC will be converted to a C corporation, as LLC ownership cannot be extended to outside investors through shares of stock.
The bottom line is incorporating a business as an LLC has less formalities than would be necessary with other classifications, meaning it is that much faster and easier of a process.
Lean on a Specialist for Assistance
Most entrepreneurs have plenty of drive and a strong work ethic, yet some are not exactly passionate about paperwork or anything related to the law. This sentiment is perfectly understandable as an entrepreneur's focus is on perfecting a value offering and boosting the bottom line.
If you are not interested in devoting your time and effort to DIY business incorporation, a specialist will help you for a fee. These companies will handle all the necessary paperwork, often for a surprisingly small amount of money.
Let the business incorporation experts incorporate your organization on your behalf and you won't have to worry about dealing with all the forms and filings on your own.
Aside from potentially paying a specialist to assist in incorporating your business, there will also be a couple additional fees. Fees for incorporation include government fees and those tied to the entity's official incorporation.
Consider the Assistance of a Business Law Attorney
A cost comparison of business incorporation services is likely to reveal that the assistance of an attorney is more expensive.
But if you already have a relationship with a local business attorney, incorporating your business with his or her help might not be as expensive as it would be if you hired an attorney you don't know.
Furthermore, if you're struggling to cover your costs, it's worth considering posting notices at local law schools asking whether any current students or recent graduates might be interested in lending their assistance for little or no cost.
This would be a "resume-builder" for the student, helping them land interviews and providing relevant industry experience.
Ask for Assistance from Incorporation Experts on the Web
Instead of paying through the nose for a business law attorney or an incorporation specialist, you could save money by posting your need for incorporation guidance on the web.
New business owners looking to keep costs low should consider posting their need for incorporation assistance on legal message boards. Such online discussions forums have the potential to be an invaluable source of information, especially for entrepreneurs who take the DIY route when incorporating their new business.
However, any information pertaining to the incorporation of your business posted to online discussion forums should be double-checked to ensure it's completely accurate and fits with existing law.
When in doubt, have a business law attorney review all of the paperwork upon completion so you can submit it in full confidence, knowing all the legal and bureaucratic requirements have been met.
Don't worry, most business law attorneys will charge a minimal fee for such a review. At this point, the stage should now be set for your business to officially incorporate.