Back to Business Ideas Categories
18 Best Business Ideas in Rhode Island
Written by: Esther Strauss
Esther is a business strategist with over 20 years of experience as an entrepreneur, executive, educator, and management advisor.
Edited by: David Lepeska
David has been writing and learning about business, finance and globalization for a quarter-century, starting with a small New York consulting firm in the 1990s.
Updated on September 11, 2023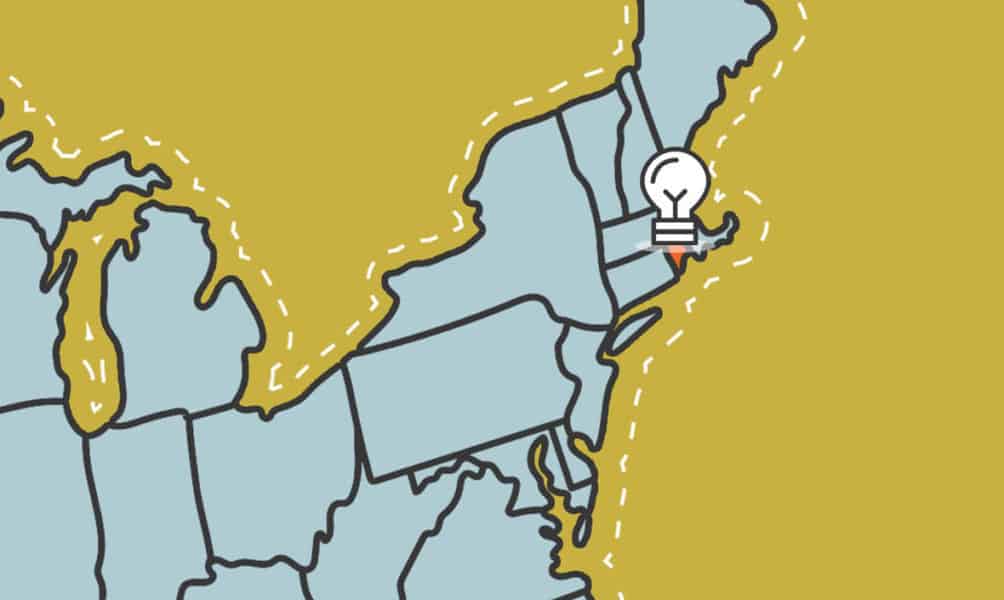 18 Best Business Ideas in Rhode Island
Real Estate
Babysitting
Insurance
Manufacturing
IT Consulting
Fishing Charter
Tutoring
Health Care
Tourism Agency
Jewelry Store
Catering Service
Slime Business
Distribution Company
Tour Guide
Graphic Design
Coffee Shop
Interior Design
Resume Writing
Known as the Ocean State, Rhode Island has numerous beaches and a vibrant recreational boating industry that offers sightseeing tours and fishing trips. Most economic sectors, especially professional and business services, have bounced back from the pandemic and seeing steady growth.
Starting a fishing charter or tour business naturally comes to mind, but you could also consider interior or graphic design. Check out our list of profitable business ideas in Rhode Island to find some entrepreneurial inspiration!
1. Real Estate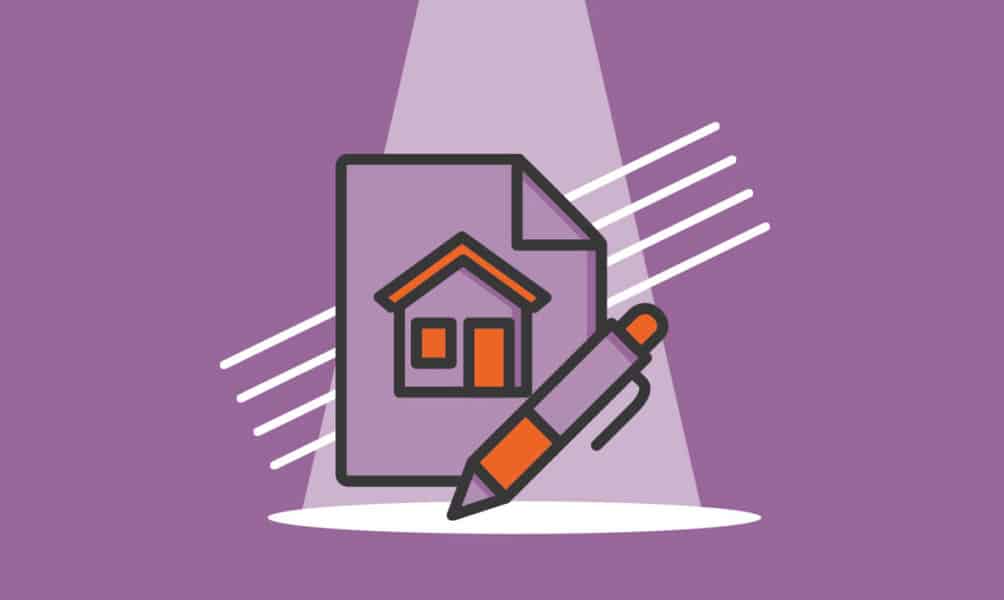 The US real estate market has been booming in recent years, and is now worth nearly $400 billion and expected to see further growth in the years ahead. As an entrepreneur, you're probably always on the look-out for new opportunities. Right now, with sales totals and home prices at record highs, real estate ranks among the largest and most promising markets. And best of all, you'll be helping families settle down and build homes and communities.
Of course, starting a real estate business isn't as easy as getting out of bed. You'll need to educate yourself about the market and obtain a real estate agent's license. You'll need to familiarize yourself with all of the relevant online tools and information to keep you updated on market trends, and find a local broker to partner with. Finally, you'll need to set up a website and successfully market your home buying and selling abilities in order to stand out in a crowded marketplace.
All that done, you'll be ready to start building your real estate empire.
2. Babysitting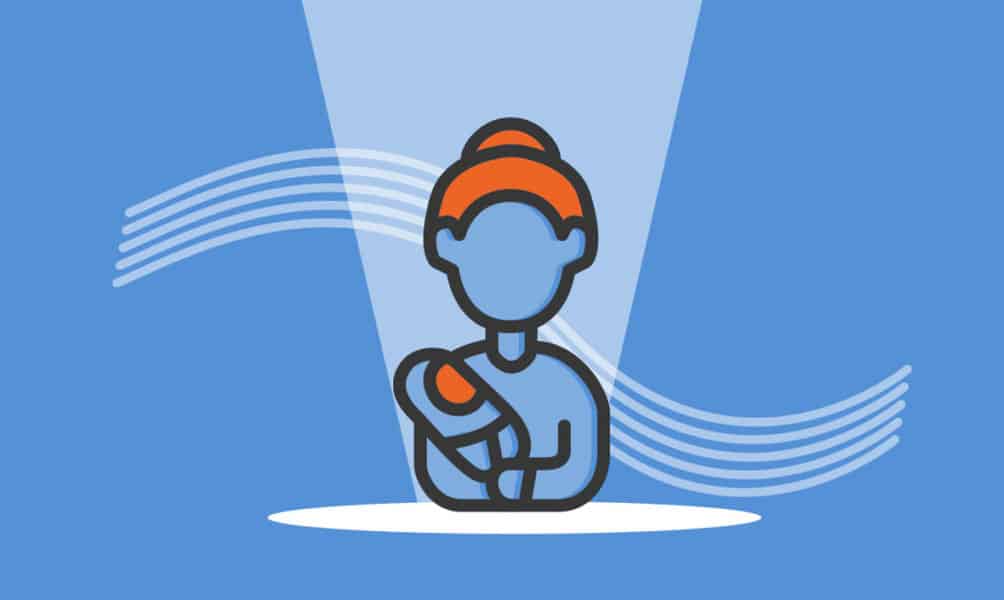 If you think babysitting is just for teenage girls, think again. It's a chance to make good money while making a real difference — helping out families in need and shaping and caring for young minds. It can also be a lot of fun! What could be better than that?
Childcare is a growing industry that offers a variety of opportunities for the entrepreneur. You could babysit in your free time to add another income stream, or go full-time and launch a babysitting business that offers all-day care and nannying. Your first step should be to register with your local government as a provider of childcare services, and once that's done nail down your service offerings and prices and start your marketing.
You could reach out to friends, family, acquaintances and work colleagues, making clear your reliability and availability. Once you've gotten a client or two, start hyping your babysitting skills on Instagram, Facebook, Twitter and beyond. You could soon have so many customers you'll have to turn some away! That's the best kind of business problem.
3. Insurance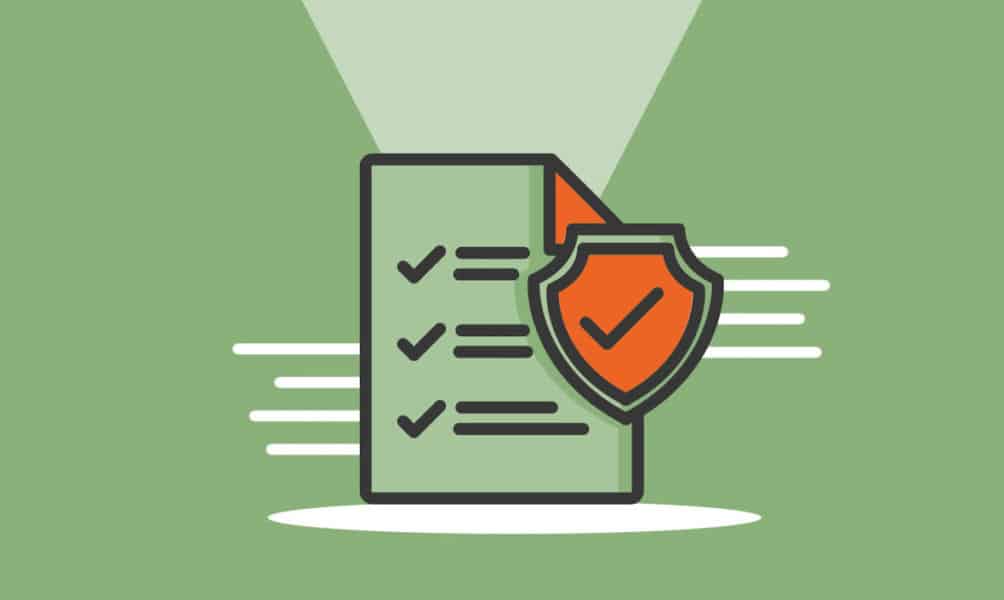 Starting an insurance business can be a great way to make a profit while helping others plan for the future and hedge against financial losses. The global insurance industry has been growing, with revenues estimated to reach more than $6 trillion in 2025. Analysts believe the industry is poised for a more rapid growth as the world recovers from the pandemic. This could be the right time for you to start your own insurance business.
You can start small by setting up an office affiliated with a major industry player. Before you launch your business, you need to know your products well and focus on a niche market. Will you be offering property, health or life policies, among others? You'll also need to consider the emerging technologies in coming up with business models. It would be helpful if you have actuary skills, some customer service experience and great networking skills.
4. Manufacturing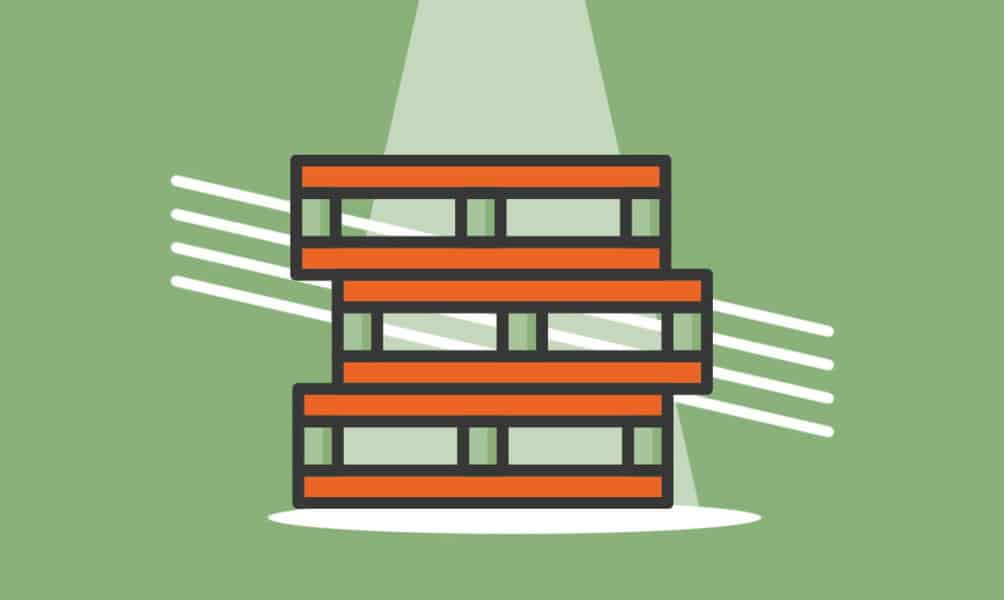 A great deal of manufacturing has moved overseas in recent decades, but US manufacturing is still an $8 billion industry that has seen steady growth in recent years. Manufacturing businesses can be extremely profitable, but they also require a lot of planning and hard work.
The first step is to decide what you're going to produce. Do some market research and see which products are selling well and where there may be a market gap. You should keep an eye out for products that are more affordable to manufacture or offer a significant markup and strong profits. Next, you'll need to rent or purchase a manufacturing facility, preferably in an out-of-the-way location to keep costs low. Once you start making your products, you'll need to have them tested and certified and acquire all the necessary licenses and permits.
Finally, you'll be ready to launch a marketing campaign that, with a bit of luck, should start bringing in orders and put you back in the black.
5. IT Consulting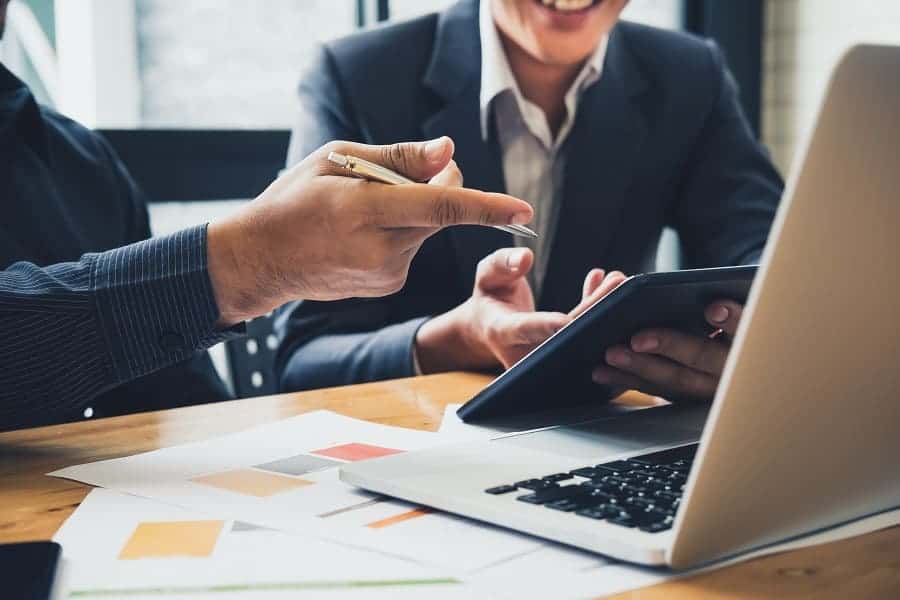 As our world becomes increasingly digital, it's no surprise that more and more businesses need guidance and insight on how to adapt and take advantage of this new technological landscape. This helps explain why IT consulting in the United States has been growing fast and is already worth more than half a trillion dollars. The industry is expected to expand further in the years ahead, which means now is a fantastic time to start your own IT consulting firm and get in on the action.
The crucial element is expertise. If you have a computer science, IT or engineering degree and have spent a few years doing related work at a consulting or tech firm, you have the resume to become an IT consultant. You'll need to build a strong website and register your business, but you could soon be offering your tech insights to top businesses. Provide quality consulting for the first few clients, and you'll be well on your way to building a reputation and stacking success.
6. Fishing Charter
Are you an outdoorsy type who loves fishing? You might consider starting a fishing charter business. It's a lot of work, but it can be rewarding and fun, too. The US fishing boat charter market posted stable growth in the five years before the pandemic and surpassed $400 million in revenue in 2020. It is poised for growth as more Americans are traveling and spending money on recreational services.
To start a fishing charter business, you need a boat and fishing supplies. But before you can take guests on a fishing trip, check out your state's licensing requirements and be sure to comply with all regulations. Your success will depend on how you can effectively market your services. You can do this by creating ads, distributing flyers in your locale, and posting about your business on social media. It is also important to add value to your services and gain a competitive edge in the market.
7. Tutoring
Do you have an area of academic expertise? Maybe you're great at math, deeply familiar with science, or obsessed with language and literature. Even if you're not a subject expert, but simply good with children, now's a great time to start a tutoring business.
The industry took a hit during the pandemic, but many tutors turned to virtual instruction and tutoring is expected to see steady growth in the years ahead. As a result, you're now able to run a tutoring business almost entirely online, all while helping children excel and making a good living.
Starting a tutoring business is not terribly complicated. If you have teaching experience or some proof of your expertise, you mainly need a good computer and you can start offering your services on a variety of online platforms, like ClubZ and eTutorWorld. With a bit of marketing on social media, you should be able to attract a few clients and start building your tutoring empire.
8. Health Care
Thinking of setting up a health care business? You're on the right track. Demand for health care services is on the rise mainly due to an aging population in the US. By 2030, the number of American adults age 65 and older is forecast to exceed 60 million. This means increased health care spending. Which segments are booming, you might ask. Profits are growing fastest in medtech and health care information technology (IT).
So what are you waiting for? Now's the time to start a health care business. Take the first step by finding a niche that you can focus on. Make sure you have the necessary permits and licenses, whether you're thinking of starting a medical practice, home health care company, or something else entirely. You'll also need to decide on a value proposition that will set you apart from the competition and make it easier for you to promote your business.
9. Tourism Agency
If you're looking to start your own tourism business, you're in luck! The US has reopened its land and air borders to vaccinated tourists. After suffering devastating losses due to the pandemic, the tourism industry surpassed pre-pandemic levels in 2022. International inbound travel, on the other hand, is set to increase gradually and fully recover by 2025.
When starting a tourism business, it is important to keep track of the latest Covid-19 travel guidelines per state or city so you can properly advise your clients. Besides complying with licensing, insurance and other regulations, you will need to choose your niche market from the get-go. You will also need to be creative and come up with a marketing strategy. You can start by building a social media presence to promote your services and attract clients.
10. Jewelry Store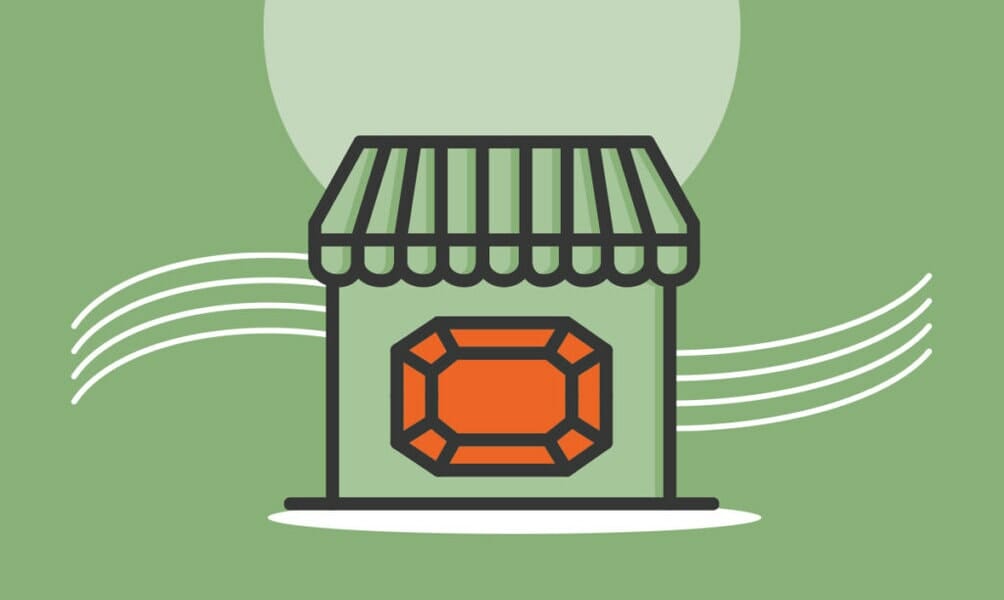 Are you fascinated by gems and jewels? The $300 billion global jewelry industry is growing fast and the value of gold is as high as it's ever been, which means now is a fantastic time to get in on the action. You could start your jewelry business from home and provide stunning, high-quality goods to discerning clients around the world while making a good living. Best of all, you'll also be able to express your creativity, with innovative and appealing designs for bracelets, rings, necklaces and more.
Of course, you'll need to develop your jewelry making skills, and thankfully there's a wealth of online instruction that can help with that. You will also need to find a reliable wholesale supplier of gems and valuable metals, and acquire the proper equipment. Finally, once you start producing brilliant jewelry, devise a strong marketing campaign to stand out in an increasingly competitive marketplace.
But if you're able to check all these boxes, diamonds might soon be your best friend!
11. Catering Service
Do you have great culinary skills? If so, now is a great time to start a catering business. The industry is seeing strong growth as the pandemic recedes and more and more people plan major events, like weddings and corporate affairs.
The crucial first step will be nailing down an initial menu. Do you favor traditional American dishes? Are you obsessed with Italian? Or maybe Mexican, Thai or Middle Eastern food is more your thing. Once you decide, fill out the menu with appetizer options, second courses, soups and salads, and a selection of entrees and desserts. And don't forget dietary issues — be sure to include dairy-free, gluten-free, vegetarian and vegan options.
Next you'll want to nail down your product offerings. For example, some caterers today are providing box lunches for in-office events. You should also consider embracing technology, as today's top event planners often use apps to book the best caterers. Lastly, it's crucial that you acquire all the necessary licenses and permits, as food businesses are strictly regulated.
Now you're ready to get in the kitchen and start making a lot of smiling faces, and a lot of money.
12. Slime Business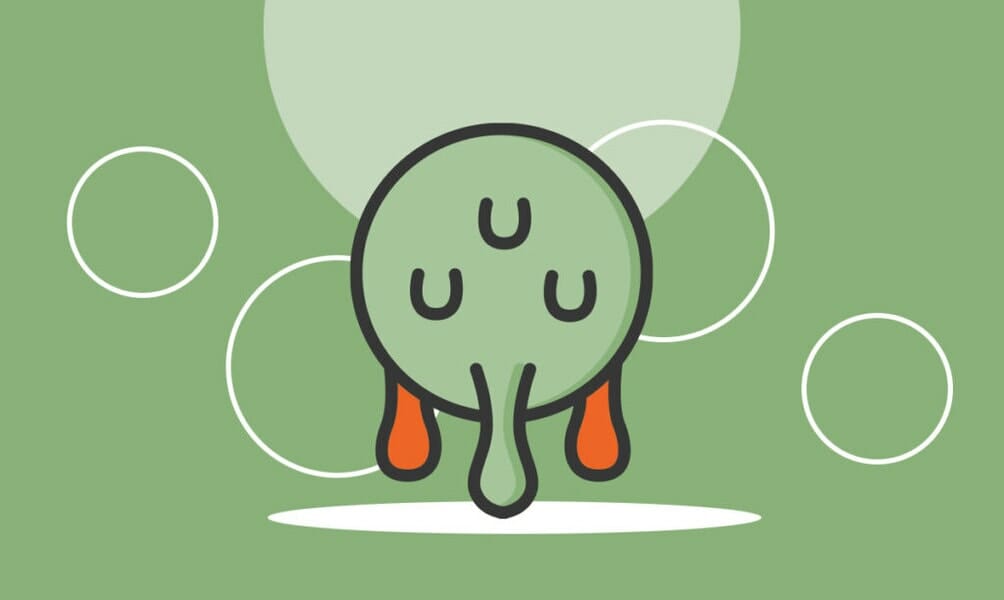 Have you been slimed lately? It's only a matter of time. Slime is suddenly everywhere, dominating social media and beyond. Karina Garcia, a YouTuber known as the slime queen who was profiled by The New York Times, has more than 9.2M subscribers. She's far from alone, and all those viewers mean major ad dollars. Slime is tons of fun to play with and a great stress reliever, which is why it's big business.
If you don't mind getting your hands dirty, now is a great time to launch a slime business. There are tons of ways to make it. You'll need some basic equipment, kitchen utensils and the key ingredients, including milk, water and glue. After you've watched some DIY slime making videos on YouTube and decided which style fits you best, just whip up a few batches and start sharing on social media with links for purchase. Before you know it, you'll be up to your waist in slime — but in a good way!
13. Distribution Company
Do you have an appealing new product that you want to get into as many hands as possible? Starting a distribution business may be the right move for you, and now is a great time. The US wholesale and distribution industry is worth more than $3 trillion and growing at its fastest rate in decades.
But you may need to act fast, because wholesalers and distributors are starting to face competition from their own customers. Major manufacturers are increasingly selling direct to consumers, as direct-to-customer sales increased more than 45% in 2020. Apple is the most obvious example, with its iconic Apple Stores. But PepsiCo has also gone this route, launching PantryShop.com and Snacks.com, which ship straight to people's homes.
As a result, the key element of starting a successful distribution business may be finding a reliable manufacturer with whom you can establish a fruitful long-term partnership, before the industry landscape changes completely.
14. Tour Guide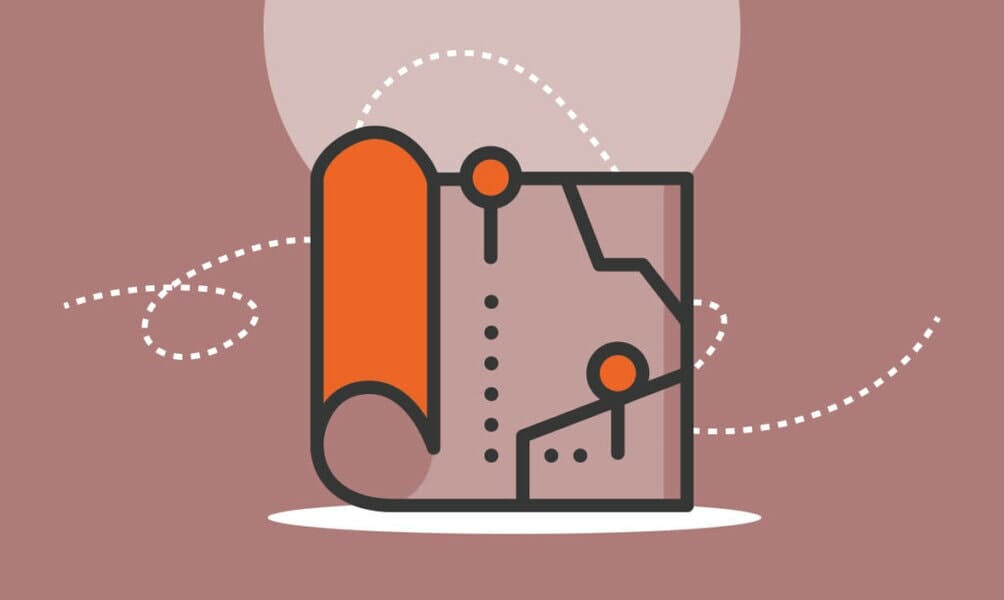 Do you love to travel and see new places? Why not start your own tour business? It's a lot of work, but it can be a very rewarding endeavor. The US tour industry is recovering, with revenues set to increase to more than $8 billion in 2022 due to pent-up demand for travel. Both land and air borders of the US have been reopened to vaccinated tourists.
Tour operators are primarily responsible for arranging tour packages that they offer to tourists and travel agencies. Demand is rising for tour packages in the countryside, national parks and the outdoors. Before you can start operating, you should pick a niche, choose your target demographics, and understand the competition. Also, familiarize yourself with relevant laws and regulations, such as the seller of travel laws, which tour operators, travel agencies and other tourism-related businesses must follow.
15. Graphic Design
Strong graphic design is a crucial element of nearly every business's branding and marketing strategy, which is why it's always in great demand. After years of steady growth, the US graphic design industry is worth nearly $14 billion and offers real opportunity for the bold entrepreneur. You could start your own graphic design business from home and work with clients around the world, generating good money and turning your creative passion into a successful career.
You will, however, need to have a strong creative streak and some skill and experience with graphic design software and tools. If you don't have a related degree, you could brush up on your graphic design skills by taking courses at an online platform like Udemy. Next, it's a good idea to research the market, see what sort of graphic design is trending lately, and keep an eye out for a market gap that might fit your skillset.
Understanding and clarifying what you will offer, which businesses you are targeting and how you'll stand out from the competition will be crucial elements to your success.
16. Coffee Shop
Nearly 200 million Americans drink coffee every day, which is why you'll find a coffee shop or cafe on just about every street. Like many industries, coffee shops took a hit during the pandemic, but now they're on the rebound and expect steady growth in the years ahead. You could take advantage of this by starting your own coffee shop and providing a nice pick-me-up to countless people everyday while making a good living.
Of course, opening a coffee shop will take some real work. The best coffee shops offer excellent pastries and create a comfortable atmosphere for people to linger. So you'll need to make smart choices in terms of your product offerings, furniture and design, as well as your location. You'll also want to be careful in choosing your coffee source, to make sure it's eco-friendly and fair trade. But if you're passionate about coffee and have the drive to see your business succeed, it can be an incredibly rewarding and profitable experience.
17. Interior Design
Who doesn't want their home to be as welcoming and comfortable as possible? Especially in this pandemic era, it's no surprise that the US $17 billion interior design industry is seeing strong and steady growth. Now is a great time to start your own interior design business and help people feel more at ease in their own home. It doesn't require much investment and you can run your business from home, when you're not off visiting clients, that is.
Of course, it won't be as easy as snapping your fingers. It helps to have a degree if you want to become an interior designer, but it's not absolutely required. What is needed is a strong sense of style and a feel for feng shui. Beyond that, you'll need some good design software and a professional-looking website. You'll also need a savvy marketing campaign — maybe focused on TikTok and Instagram? — to stand out in an increasingly competitive market.
If you're able to entice just a few clients and do a fantastic job with their spaces, soon enough, everybody will be telling you, "Mi casa es su casa".
18. Resume Writing
You might be surprised to hear it, considering the popularity of online platforms like LinkedIn, but resume writing is still big business. Countless college graduates and established professionals remain unable to create an appealing, strongly written resume and are willing to pay good money — up to $300 or more — for a quality CV. If you're a perfectionist with strong writing skills, you could start your own resume business and help people find the jobs of their dreams while helping yourself find serious success.
You could start by reviewing some of the countless free online resume writing courses and brushing up your skills. Then you could reach out to a few friends and acquaintances and offer your resume writing services for free or at a steep discount. Then, assuming you deliver quality work, they'll provide you with testimonials and positive reviews and you'll be on your way.
Just be sure to keep your rates reasonable at the start, then you can increase as you build your brand, establish a reputation and add skills and good reviews.