Back to Business Ideas Categories
15 Best Business Ideas For Pisces
Written by: Natalie Fell
Natalie is a business writer with experience in operations, HR, and training & development within the software, healthcare, and financial services sectors.
Edited by: David Lepeska
David has been writing and learning about business, finance and globalization for a quarter-century, starting with a small New York consulting firm in the 1990s.
Updated on May 19, 2023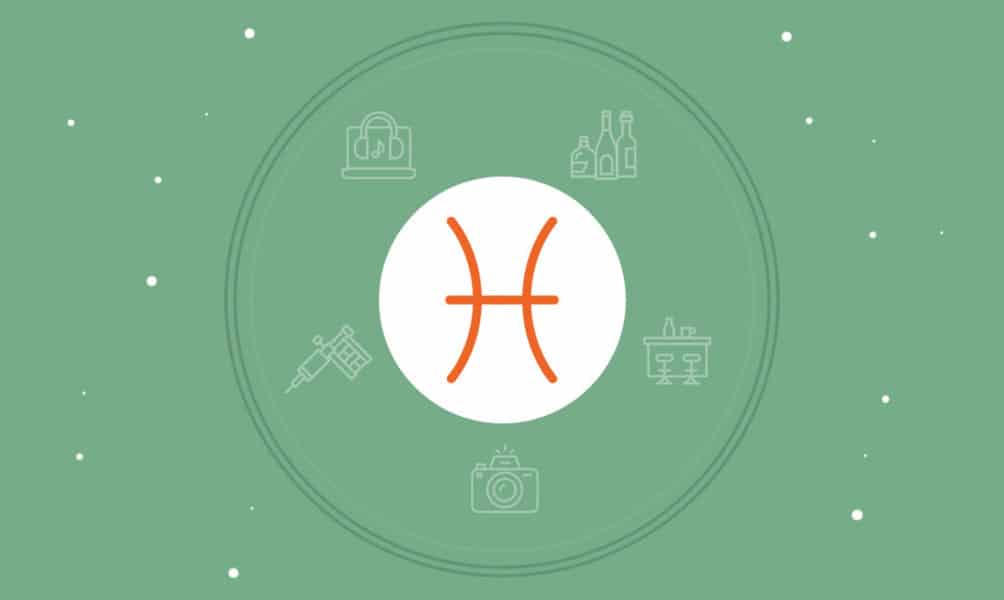 15 Best Business Ideas For Pisces
Photography
Liquor Store
Jewelry
Matchmaking
Karaoke Bar
Bar
Home Improvement
Business Coaching
Tattoo Studio
Painting
Music Production
Videography
Fish Table Business
Etsy Store
Craft Shop
Apple co-founder Steve Jobs was a Pisces, the last of the 12 zodiac signs. This sign is for people born from February 19 to March 20. They are known to be imaginative, intuitive, compassionate, and highly empathic, often putting the needs of others before themselves.
If you're born under this sign and looking to start a business, then you might want to consider a career in painting, music, photography, and home improvement. You could also open a bar, karaoke, or tattoo parlor. Explore our list of business ideas for Pisces and see if anything motivates you.
1. Photography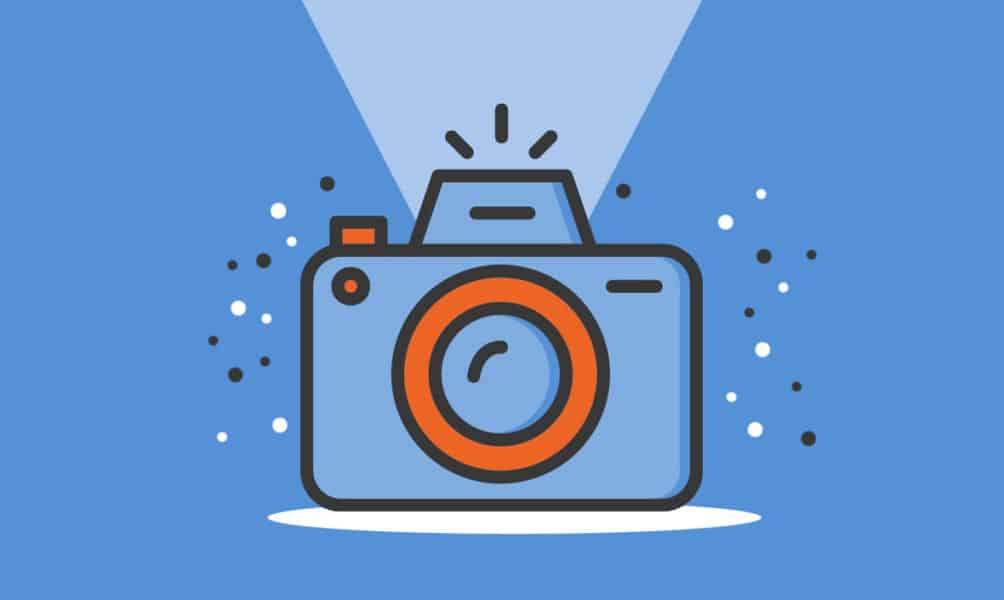 Are you an amateur photographer who loves snapping great images? Photography in the US is an $11 billion industry expected to see steady growth in the coming years, so now would be a great time to stretch your entrepreneurial wings and give it a shot. You could start your photography business from home and give the world beautiful photos while also making a good living.
A crucial step will be finding your photographic niche. There's a wide array of subjects to choose from. You could focus on personal portraits, fashion and culture photography, news and celebrities, or travel, nature and wildlife. Assuming you already have a professional-level camera, you'll just need some great editing software and to build a website showing off your portfolio and listing your prices and services. With a bit of talent and determination, you could be snapping your way to success in no time!
2. Liquor Store
If you're looking for a business idea that's always in demand, look no further than the liquor store business. There's always someone who wants to buy alcohol, and as long as you have the space and license, starting a liquor store is a great way to make money. The beer, wine and liquor stores industry in the US is valued at $72 billion and still growing. Competition is tough, though, as there are close to 50,000 stores across the country.
Before starting your liquor store business, it's important to do your research. Find out whether there are already liquor stores in your area, what kind of customers they have, and what the prices are. You will need to comply with local and state licensing and zoning requirements, choose a good location for your store, and stock your shelves. You'll also need to keep track of the latest trends in the market. With creative marketing and lots of work, you can make a lot of money from your liquor business.
3. Jewelry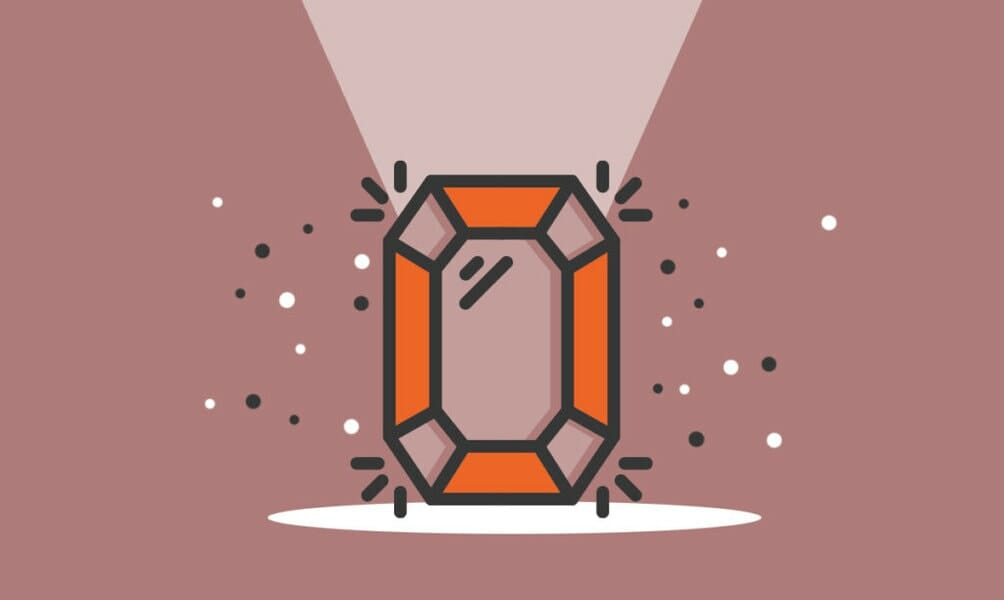 Are you fascinated by gems and jewels? The $300 billion global jewelry industry is growing fast and the value of gold is as high as it's ever been, which means now is a fantastic time to get in on the action. You could start your jewelry business from home and provide stunning, high-quality goods to discerning clients around the world while making a good living. Best of all, you'll also be able to express your creativity, with innovative and appealing designs for bracelets, rings, necklaces and more.
Of course, you'll need to develop your jewelry making skills, and thankfully there's a wealth of online instruction that can help with that. You will also need to find a reliable wholesale supplier of gems and valuable metals, and acquire the proper equipment. Finally, once you start producing brilliant jewelry, you'll need to hit on a strong marketing campaign in order to stand out in an increasingly competitive marketplace.
But if you're able to check all these boxes, diamonds might soon be your best friend!
4. Matchmaking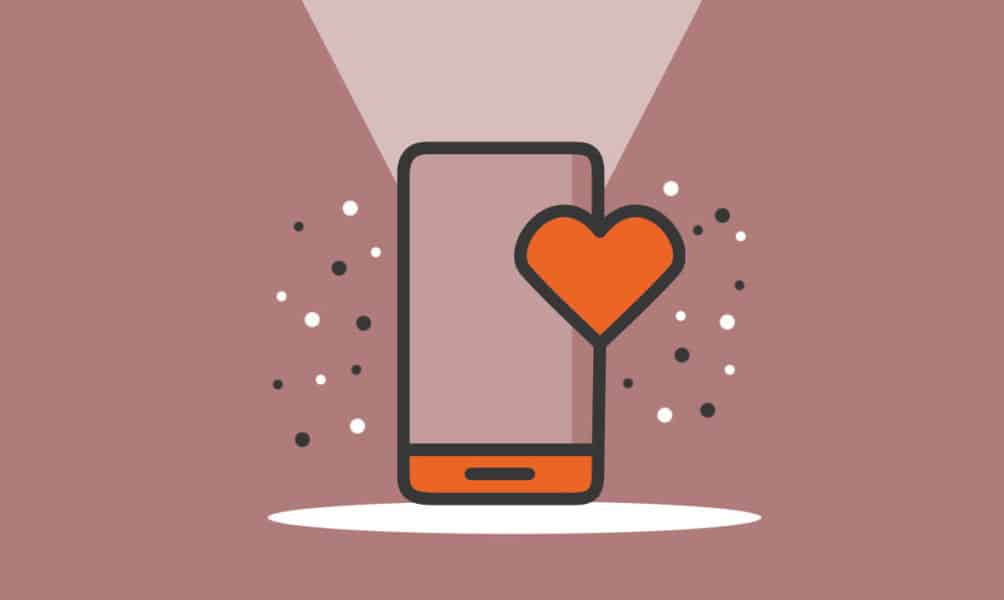 Thanks to emerging technologies, people are able to establish personal and business partnerships, stay in touch, and connect more deeply with each other. Facilitating these partnerships by starting your own matchmaking business might be a good option for you. It can be a very profitable venture, and there's always a demand for these services.
Matchmaking businesses focusing on dating services are expected to exceed $600 million in market size and attract more than five million users by 2026. Companies that focus on business matchmaking are also expected to grow steadily as more under-resourced or inexperienced businesses seek partners that can boost their operations and give them a competitive edge.
From online dating to business contract evaluation or government job matching, there's software that can help address your needs. To find clients, it's important to wage a creative marketing campaign. Once you get clients, make sure to ask the right questions to encourage them to disclose all the necessary information. So what are you waiting for? Get started today!
5. Karaoke Bar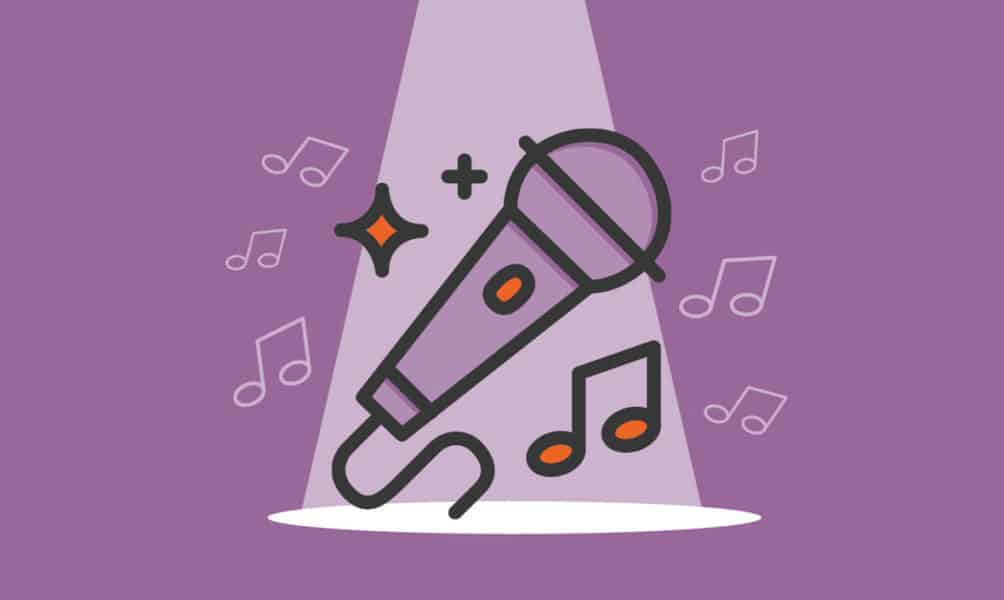 The pandemic dealt a blow to karaoke bars across the US, but the industry is expected to recover as the economy bounces back and consumer confidence improves. There are over 1,500 karaoke bars across the country, and there's still room for more so start your own karaoke business now. The market is expected to grow in terms of revenue in the next five years.
The first thing you need to do is scout for a good location. Your karaoke bar should be accessible to your potential customers. Next, you will need to come up with a business plan to determine what services you're going to offer. Most karaoke bars also serve food and drinks to their customers, so you might want to work on your menu before you get started. Once you've prepared everything and complied with all regulations, you should promote your business. A karaoke business can be highly profitable if you play your cards right.
6. Bar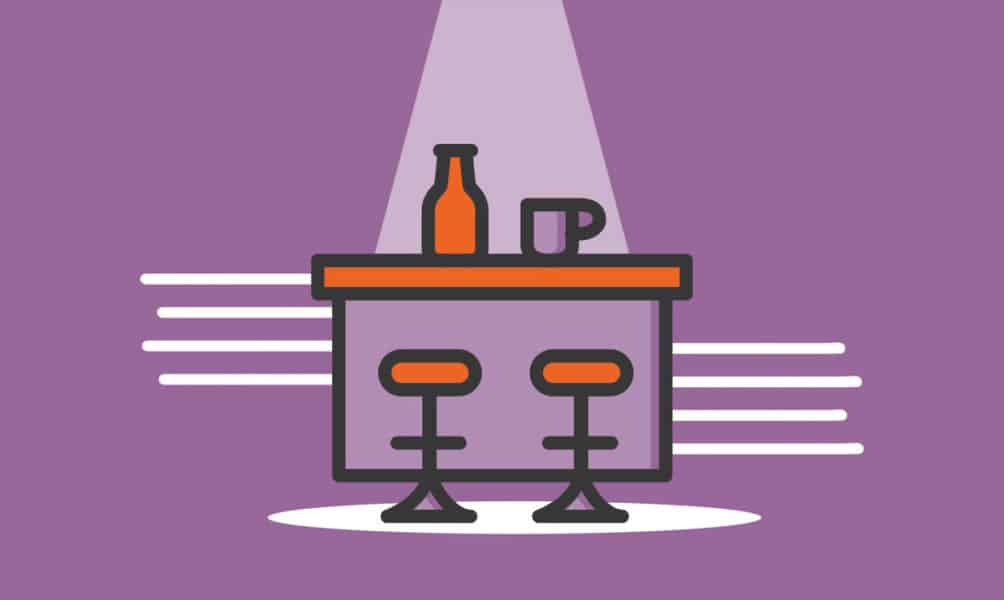 Are you looking to open your own bar? It can be a great way to make money. The bars and nightclubs industry in the US is slowly coming out of pandemic slump and the prospects are bright for a strong year ahead. There are more than 60,000 bars and nightclubs in the country, and there's still room for more. Starting your own bar business now is the right thing to do.
There are a few things you have to do before you launch your bar. Besides making sure that your business is legally compliant, it's a good idea to be ready to adapt to the latest nightlife trends and shifting consumer tastes. A recent survey showed that more Americans would leave a bar if it gets too crowded or the music is too loud. More Americans are also choosing non-alcoholic drinks, low-alcohol cocktails, kombuchas, and other beverages with low to no-alcohol content. With careful planning and a great marketing strategy, you should be making big profits from your bar business soon.
7. Home Improvement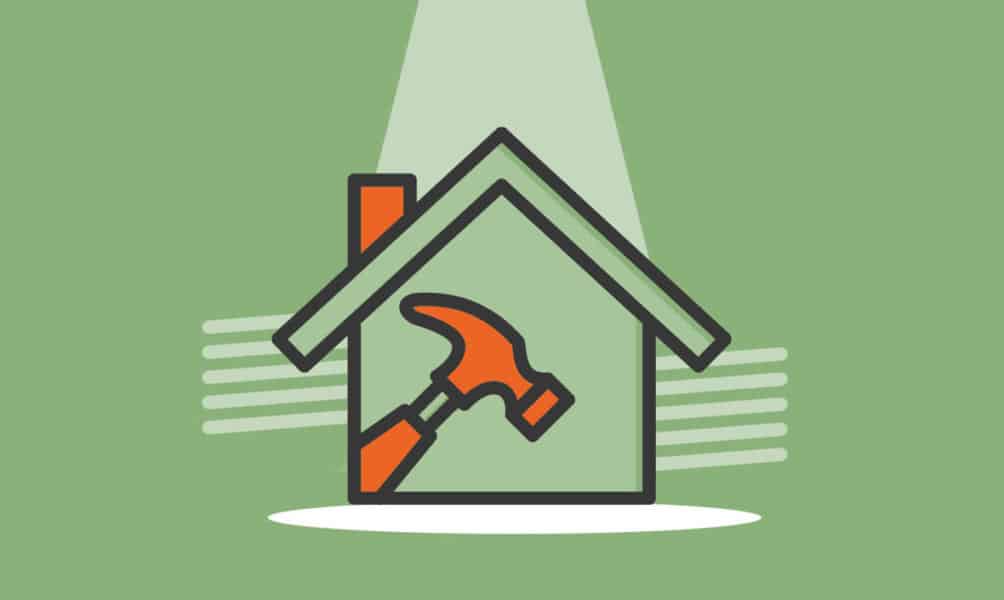 Do you have a knack for home improvement? Are you always giving your friends and family tips on how to fix things up around the house? If so, starting your own home improvement business could be the perfect move for you. The US home improvement market is valued at over $400 billion and is expected to grow steadily over the next five years as more consumers shift toward energy-efficient and green homes. Government policies to provide tax credits on green buildings are also seen to drive growth.
To get started, narrow down your idea for the type of product or service you want to provide. Are you looking to provide construction services or interior design services? Will you go for DIY (do it yourself) or DIFM (do it for me)? Study the market first and find out what the others are offering. One way to stand out from the competition is to provide added value to your products and services.
8. Business Coaching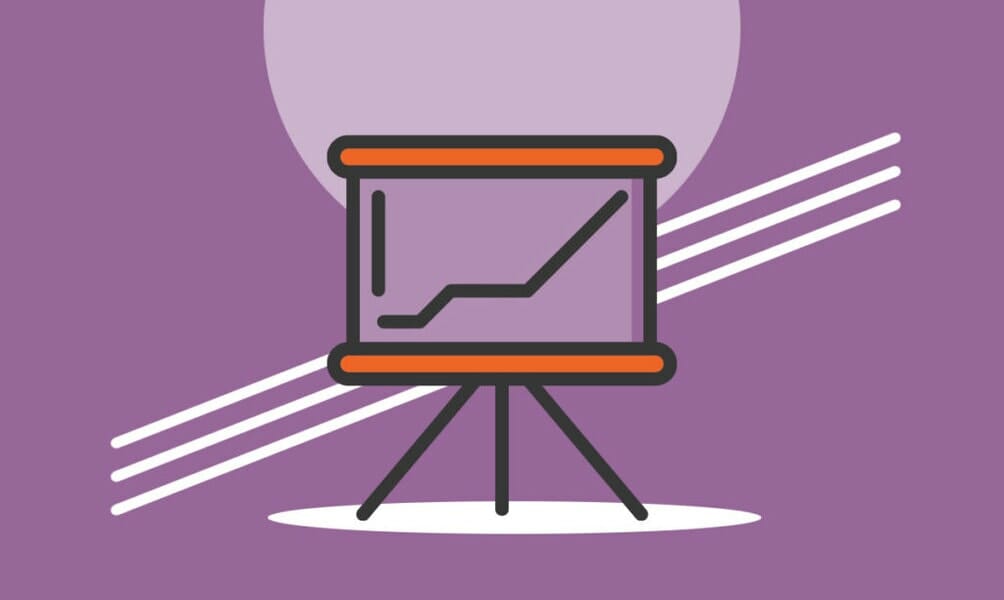 Not long ago, there were only a handful of coaching firms in the United States. Today there are more than 2,200 and the coaching industry is worth more than $11 billion and still seeing strong growth. Americans have learned to appreciate the value of good insight and planning, particularly when it comes to major decisions involving their finances, career and personal matters.
If you have expertise in any of these areas, you could start your own coaching business and help people lead more fulfilling lives while grabbing a slice of this fast-growing market. It's easy to get started. You just need a reliable computer, some relevant experience and a strong marketing campaign, highlighting your skills on social media and beyond.
The challenge will be attracting and maintaining clients, so you'll need to find a way to stand out from the coaching crowd and prove your worth. A great website will surely help.
9. Tattoo Studio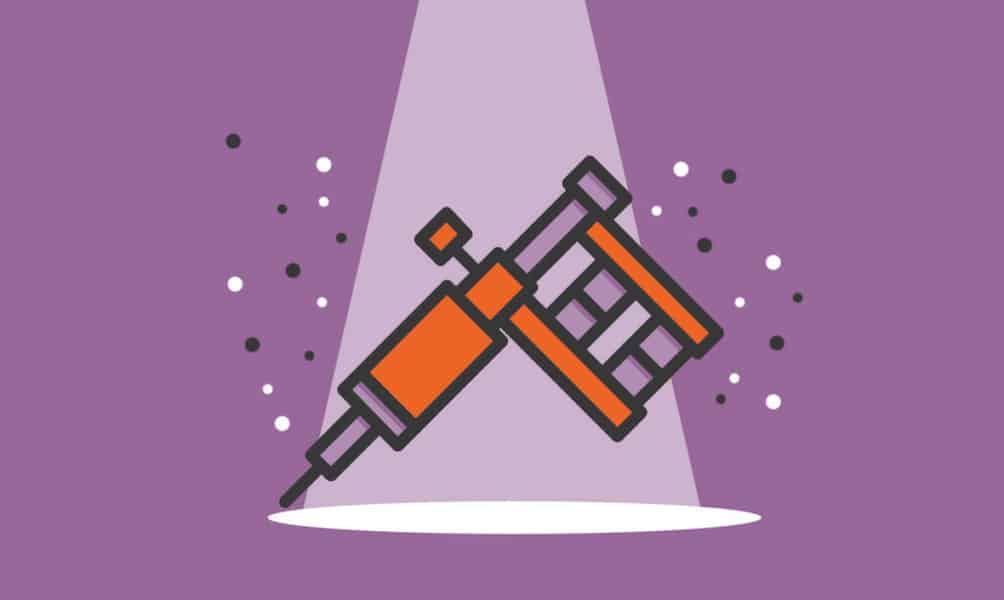 Getting a tattoo has long been used as a form of self-expression. Anyone who's ever gone under the needle knows that it's a pretty serious decision. It's not like getting your nails done; you're going to be living with a tattoo for the rest of your life (or at least until you cover it up with another one or have it removed). But tattooing remains popular, especially among the millennials, and the tattoo artists market in the US is anticipated to grow at least 5% in 2022 as pandemic restrictions are lifted.
If you're thinking about setting up a tattoo business, know that you'll be up for some stiff competition. Start by finding out the licensing and insurance requirements. The next step is to carefully choose the location of your tattoo parlor. It's to your advantage to prepare tons of unique tattoo designs to win over some customers. The more diverse your designs are, the greater your chances of impressing potential customers.
10. Painting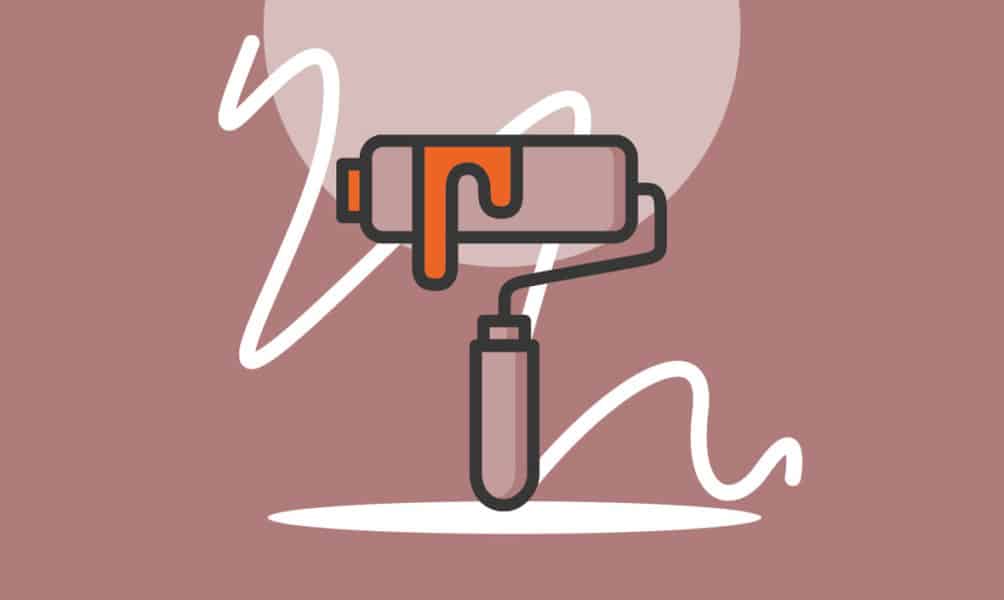 Painting may not be the most exciting line of work, but it can be quite lucrative, and demand is nearly constant. After a sharp slowdown during the pandemic, the US painting industry is now coming back strong and looking at steady growth in the years ahead. With a relatively small investment you could launch your painting business from your home, take on residential and commercial jobs, interior as well as exterior, and make good money while adding a burst of color to your community.
Of course, it won't be as easy as watching paint dry. You'll need a van or truck, as well as brushes, rollers, step ladders and other equipment. And if you plan to take on bigger jobs, you'll also need to be licensed as a painting contractor by your state, which requires significant experience. But you could start out with smaller jobs, build up your experience, client list and reputation, and then once you get your license, launch your sharp new website and watch the jobs start rolling in!
11. Music Production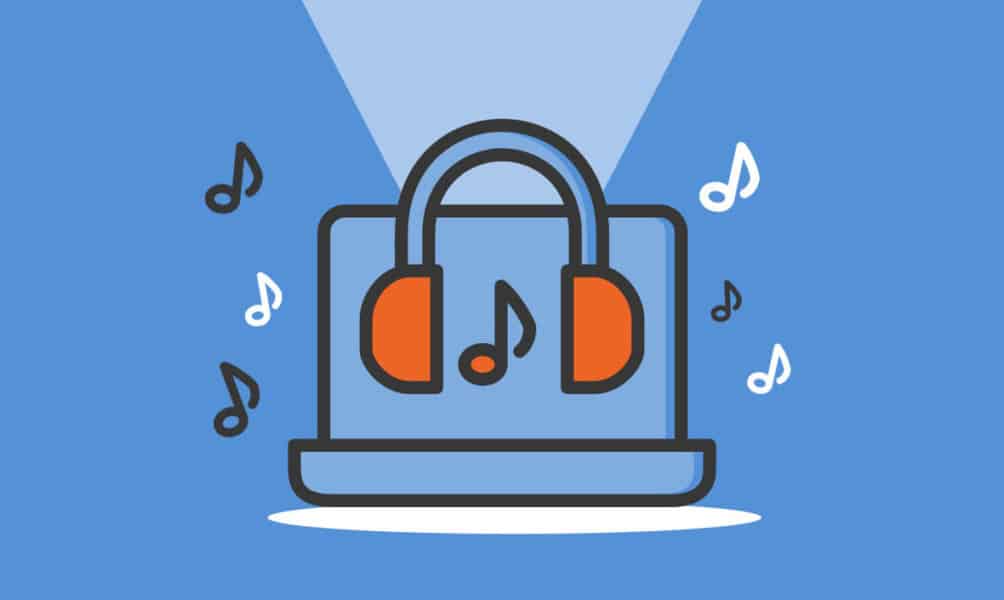 If you're passionate about making music, why not consider starting your own music business? Music helped a lot of people shake off the blues and cope with the massive disruption caused by the Covid-19 pandemic. Listening to music helps improve the mood, promote relaxation, boost creativity, and more. As millions of people turned to music, the recorded music industry soared to new heights and broke sales records. In the US, the industry earned nearly $15 billion in 2021, its highest annual revenues in history.
Starting a music business can be a fun and rewarding experience, but it's important to determine what kind of music you will focus on. Artists can make money by selling their music, using social media, or creating branded content for clients. But first, you will need to build up an audience. Be creative and think of ways to attract a large following in social media and get them to view your videos. You'll be competing with BTS but with some patience and hard work, it can be done!
12. Videography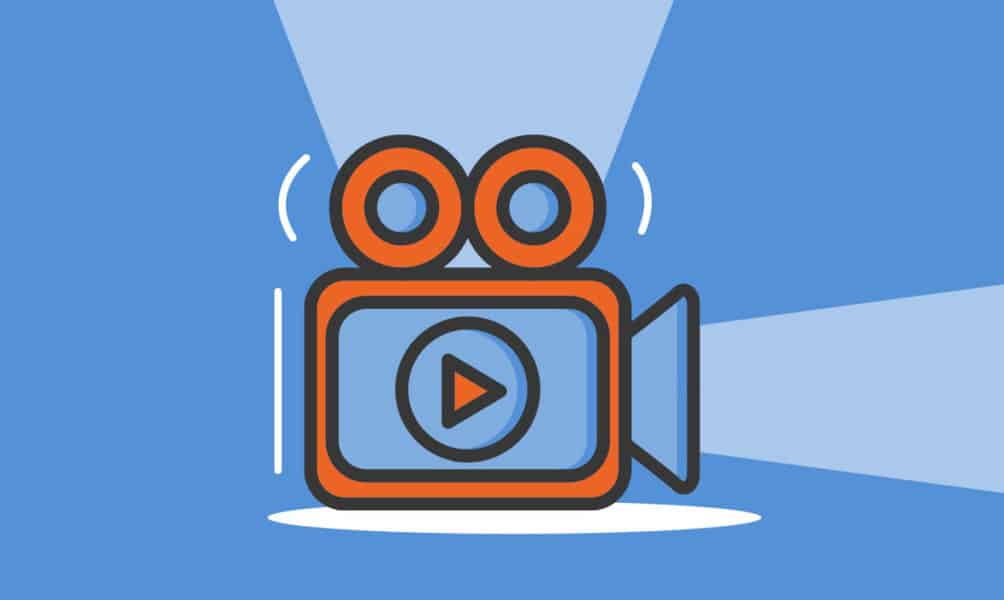 More than 8,000 job openings for film and video editors and camera operators are projected in the US each year through 2030, making this one of the fastest growing employment sectors. Globally, the massive film and video market is predicted to double by the end of this decade. If you have video production and editing skills, you might consider setting up a videography business. With the increasing use of videos in the digital marketing landscape, there will probably be no dearth of opportunities for you.
Starting a videography business is not easy, but it's not impossible either. First, it's important to develop your brand and come up with an attractive business name and logo. Next, you must invest in the right cutting edge equipment and keep yourself updated with the latest technologies. To promote your brand, you can set up social media accounts, make video samples and develop a website. Finally, tap into your creativity to propel your business to the top. Grab that opportunity to make a profit now!
13. Fish Table Business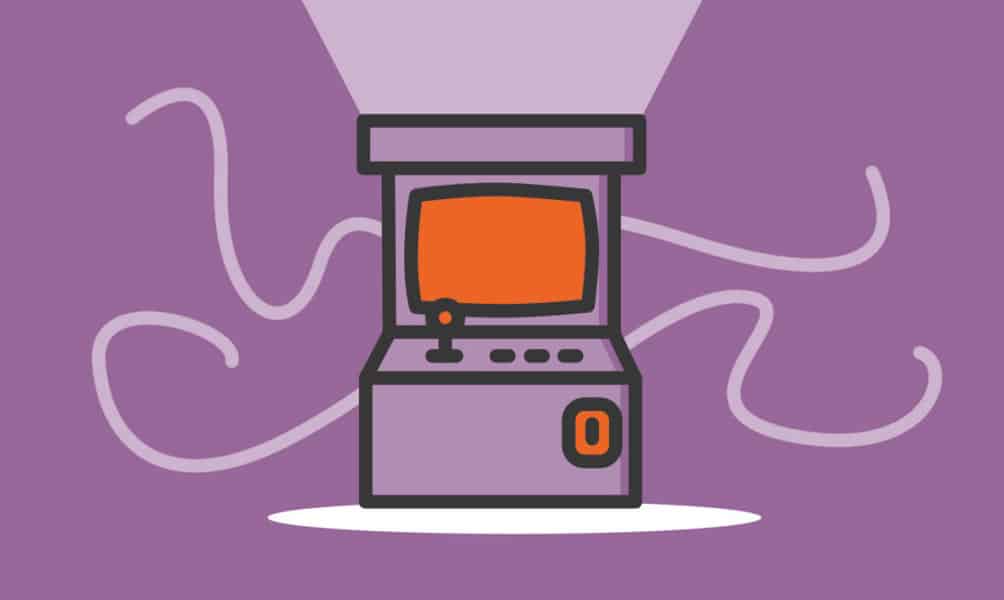 Fish tables are table-mounted video games you can play for real money along with other players. You get cash for catching electronic fish. The rarer and faster the fish, the bigger the points and the reward. Fish table games are also gaining traction in online casinos and can be played on mobile devices. If you're looking for a highly profitable business idea, look no further than a fish table business.
Before you set up your fish table business, you need to find out whether it's legal in your state. Gambling laws and regulations differ from state to state so it would be best to consult your local authorities first. If you're setting up an online fish table, it's to your advantage to get cutting edge technology that is compatible with all platforms. It's also a good idea to provide secure and verified forms of payment. Having a marketing plan is important to attract more players. Once you have set it up, you'll be making money fast.
14. Etsy Store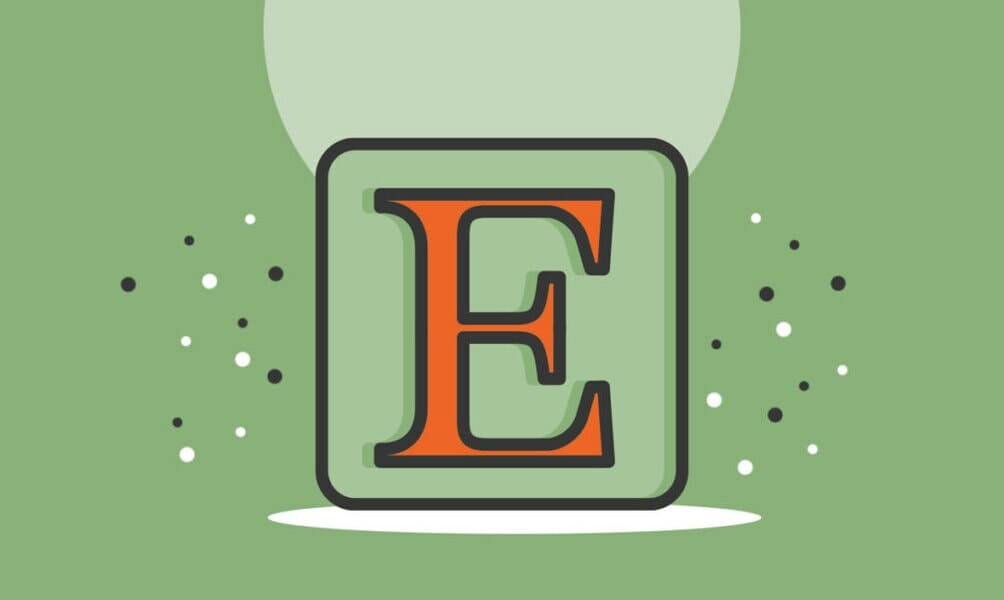 Ever since the pandemic forced everybody to stay at home, millions of people have tapped into their arts and crafts skills, driving a massive boom in handmade goods. The online marketplace Etsy has been the main beneficiary: its revenue doubled in 2020 alone, to more than $1.72 billion.
If you have a hobby or craft skill — such as sewing, crochet, vinyl cutting, jewelry-making, woodworking, or screen printing — you could start your own Etsy business and give people fun products while doing what you love and making good money! What's wrong with that?
You'll also be able to work from home, and work the hours you choose. One good way to get started is to visit Etsy and review the product offerings looking for a market gap in your area of expertise. Once you've found your niche, you'll be on the online highway to success!
15. Craft Shop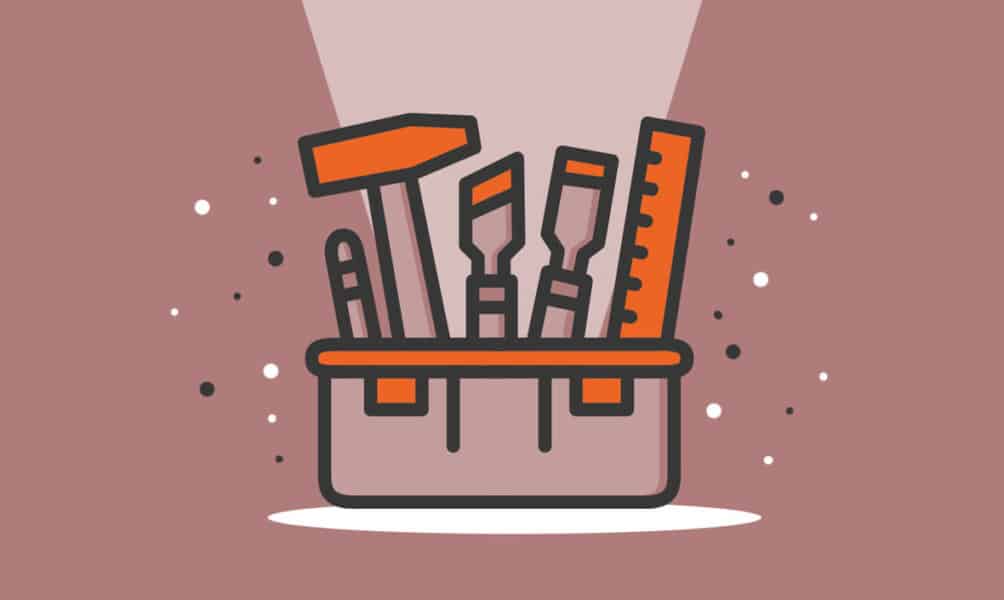 Do you have a creative hobby? If it involves some sort of craft, you might want to consider turning your favorite at-home pastime into a business, and potentially a major revenue stream. With people stuck at home for months on end looking for something creative to do or something interesting to buy, the arts and crafts industry has exploded since the start of the pandemic. In 2020 alone, the revenue of the leading online arts and crafts marketplace Etsy more than doubled, to $1.72 billion. That means right now is a great time to start your own craft business, provided people with wonderful products and ride this wave to prosperity.
You'll be your own boss, working at home at times that are best for you. You'll be able to embrace and express your creativity, producing goods that could be sold around the world. But you will need to decide which products to focus on. This could be anything from crocheted blankets and clay jewelry to embroidered handkerchiefs and knit hats. Whatever you choose, be sure to research what's already out there and offer a unique twist on existing products. Building a strong brand will be key to the success of your craft business.