Back to Interviews with Entrepreneurs
Crafting Unique Love Stories: Amber's Approach to Wedding Planning
Written by: Esther Strauss
Esther is a business strategist with over 20 years of experience as an entrepreneur, executive, educator, and management advisor.
Published on October 31, 2023
Updated on November 14, 2023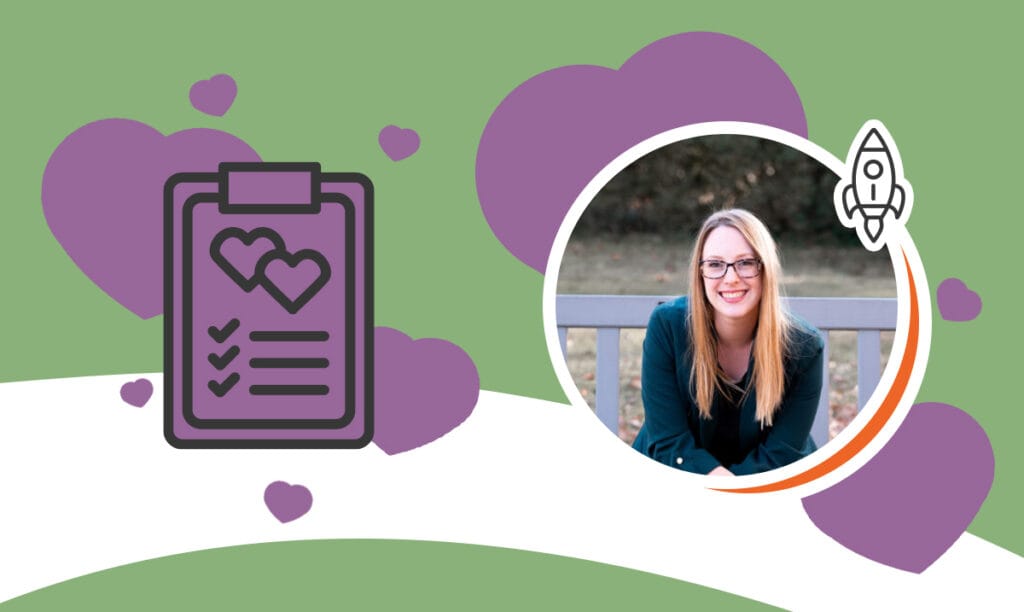 We are thrilled to present an interview with Amber Sironen-Massey, the founder of Epic Elopements. This company stands out in the vast wedding industry by offering bespoke, intimate, and unforgettable elopement experiences. Amber and her dedicated team have committed themselves to ensuring that every couple's celebration is as unique and special as their love story.
At Epic Elopements, the belief is that no two weddings should be alike. Whether set against the backdrop of a serene field, within the warm confines of a personal residence, or on the rugged terrain of a mountain side, Amber's company guarantees a humble, picturesque, and profoundly romantic experience. Specializing in small gatherings of fewer than 50 guests, they adeptly handle every detail, making Epic Elopements a haven for those who may find the prospect of wedding planning daunting.
In this interview, we delve deep into the origins of Epic Elopements, explore the challenges and successes that have shaped its journey, and uncover Amber's personal vision and passion that continue to drive the company forward. So, join us as we explore the innovative world of Epic Elopements and learn more about the remarkable Amber Sironen-Massey.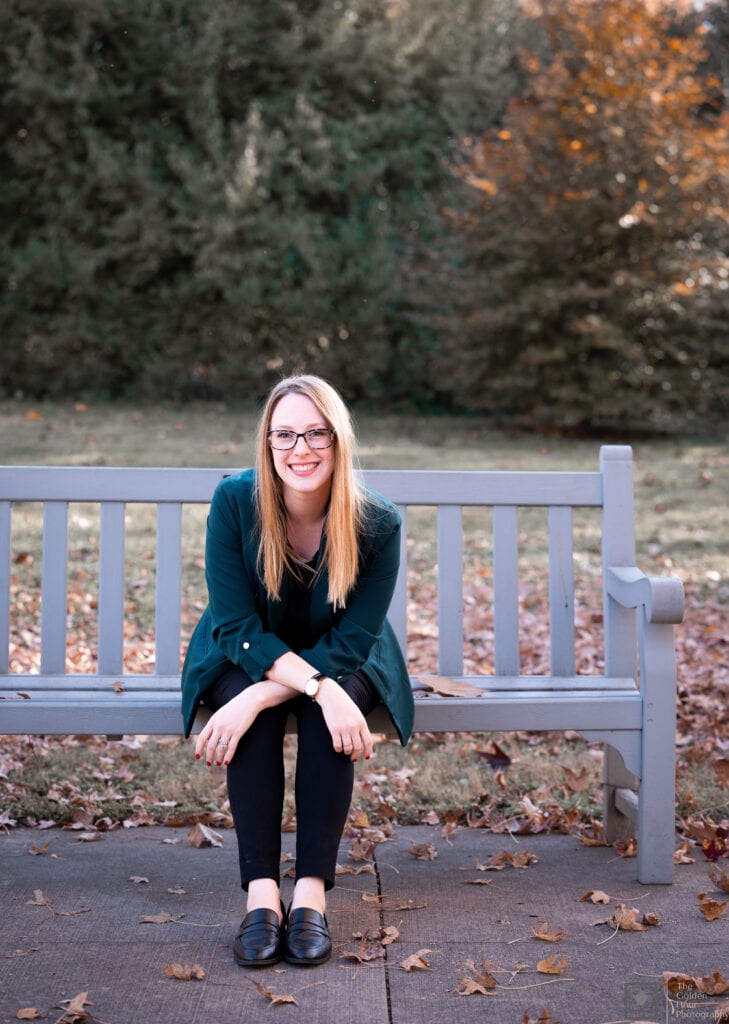 The Beginning of the Journey
SBS – Can you share the story of how your business journey began? What inspired you to start it?
Amber – Well, my wedding was a nightmare from the beginning. I was working in the hospitality industry and didn't want to plan my own wedding because it felt like work. I trusted the wrong people and place, and things were a disaster.
The staff all quit days before our wedding (including our coordinator, whom I got an email from two days before our wedding telling me that the venue steals from brides by fudging the numbers on the invoices). Our officiant died the day before our wedding, our lodging had cockroaches, the lodging owner left the country the day of our wedding, and our bartender almost set himself on fire (but he was wearing a Kiss t-shirt, so it was to be expected), and so so much more.
After the event was all done and over with, I thought to myself, "If this is where the bar is set for weddings like mine (small), I can do WAY better than that." I sat on the idea for a year until my dad got a terrible cancer diagnosis, so I thought, "Welp, it's now or never." I jumped right in and never looked back.
Branding and Significance of the Name
SBS – Choosing the right name for a business is crucial. How did you come up with the name for your brand, and what significance does it hold?
Amber – Well, I wanted to call it JUST Married. The more I looked into it, there were a few businesses already using that name, and the more I thought about it, the more I thought it was confusing, so I had to come up with something fast because I was in the midst of setting up my business with the state.
I read an article in 2021, and it was talking about weddings, and they used "epic" in the article, and I thought to myself, "Yeah, I think people will see that, and it'll stand out." The wax stamp logo came out the same way as well. I thought the wax stamp was romantic, and using it reminded me of old-time romance, and that's how I want people to feel when they elope. Like living in a fairytale.
Financing the Dream
SBS – Starting a business often requires capital. How did you fund your business initially, and did you explore any unique financing options?
Amber – I was able to start my business with $3,000. I had money in savings (not a ton), and it was a big step. I thought, "Well, if I lost $3,000, it wouldn't be the worst thing to ever happen, so I just started there, and since then, the business has been self-funding.
I didn't take any money out of the business for the first two years. I'm very frugal, and that has been helpful in starting my own business. I quit my job in October of 2022 and have been able to be self-sufficient ever since. However, I had over 15 years of experience running businesses for others before I started my own.
Setting Your Business Apart
SBS – How do you differentiate your products/services in your market?
Amber – There are other officiant and planner businesses in the market for sure. It started out that I was only going to market in my area, but then I thought, "Why limit myself?" I saw a woman in the market doing something similar to what I was doing, and she seemed to have huge success.
But I had something they didn't: The capability to bundle services, and that was my plan from the beginning. I thought, "People don't only want you to plan. They don't want to have to execute the event and clean it up either," so we'll just package everything together, personalize it for each couple so they only pay for what they need, and it's just taken off.
A Day in the Life of an Entrepreneur
SBS – As an entrepreneur, what does a typical day look like for you?
Amber – A typical day? No day is typical. **Insert crazy entrepreneur laugh here** It varies based on the time of the year and if I have a wedding that week. But I start every day with a social media post. I take care of a few home things. Then I'm at my desk answering emails, putting together quotes or chatting with clients or venues, looking at financials, and paying bills. In the afternoon, I may be out and about getting quotes or supplies, venue or site visits, or meeting with new vendor partners. Each day is different, and I love the mix of tasks. Life is never boring.
Creating Unique and Personalized Elopements
SBS – What strategies do you employ to ensure each elopement is a unique and personalized experience?
Amber – That's actually been the biggest part of my background for the past ten years. I left my previous job in October of 2022. My job was a director of operations for a boutique resort, and we specialized in personalization. I've been in hospitality my entire career. It is something that you have to want to do. You have to be really passionate about providing those experiences because it's not just personalization; it's a holistic thing.
So I took those skills that I developed within the hospitality world, all the processes I put in place for the team, all the notetaking, and all those sorts of things, and I warped them into my little wedding business here. Notetaking is huge — just constantly being on the lookout for what would be personal, what would be special for the couple.
When we do an intake for a client, I ask little questions, "Where did you first meet? What do you like to do together?" They may say, "We like to cook, we like to go out, we like breweries." When I give them their gift (that they don't know they're getting) at the end of their wedding, it's personalized. I write "Thank You" notes, and there I say, "I hope you enjoy using these things to cook together."
I had a couple, and they told me at the last minute that they were really big Lord of the Rings fans. So, at the end of the ceremony, I wrote a small excerpt without saying it was from the Lord of the Rings, and at the end of the night, I asked, "Did you guys get it?" and they said, "Oh, my God. Yeah. It was so cool that you included that" because it's special to them.
In the ceremony writing process, I have a questionnaire for them. "What's important to you?" I can customize their vows, and sometimes, I don't talk to people all that much before they get married. There was a woman this year, and she said, "It's almost like you knew us already." I'm like, "You gave me the information."
SBS – I assume that not so many people do it your way. You try to be close to those people and make that day special. It can be tough, but since I see you enjoy doing that, there must be some pleasure.
Amber – Right. And that's why I said it. It almost has to be inherent. You have to want to do those things because if you don't have any desire, then it comes off as a sales technique.
SBS – If you are doing that only for money reasons, I believe people can feel like you're asking them just random questions, and they might not be into that.
Amber – For the next year, we're going to send out anniversary gifts, which I've never done. I'm working with a local artist to do a watercolor of their bouquet. The client gets to pick what colors they want in their bouquet. Sometimes, people pick flowers that are very special to them. Maybe it was their mother's favorite flower, maybe their sister passed, and they have her favorite flower in the mix, or whatever the case is. I'm having them custom-made. They're just going to be small, like 5×7 watercolors. It's something that says "wedding" without really saying it. It doesn't have their name on it.
That's another thing. When I talk to people, I'm talking to them from me, not from the business. So when I sign things or if I give them something special, it doesn't have my logo on it. The gift is about them. It's never about me.
SBS – That's an excellent approach. You are trying to make them feel like they're completely in the spotlight. Of course, they will pay you, but during the process and until the end, the focus is on the client.
Amber – Almost every time money exchanges hands, it's never me directly taking it. I don't take money on the day of. Everything is paid in advance, so when they have the event, it doesn't feel transactional. That was on purpose as well. A lot of vendors will do payment on the day of. My thing is always, "Let's go ahead and get all that out of the way, so on the day, those are things that you don't have to worry about." It's never like, "You did a job, and here's the money." I give them an envelope with everything else they need to know, from what's going to happen after the wedding is over, and then I send them the information two days later in an email. It's never like, "Okay, you paid me for this service."
In a lot of my reviews, my couples will say, "We felt so comfortable. We felt like family in the first meeting." Those types of things are really important to me. A lot of times, the couples that I'm dealing with don't have family or friend support because they're doing something that's so scaled back. People are upset with them because they're deciding to elope, can't invite everybody, or their family is crazy, and that's why they're doing it. It's because they don't want all these people involved. And I can't say that I blame them.
Selecting Vendors and Ensuring Event Success
SBS – That's pretty hectic. But what can you do? It's all a part of the job. So, how do you curate and select vendors to ensure that they align with your company's values, and how do you ensure that it is a photogenic event?
Amber – Vendors can be hard. I have a set of vendors that I typically use, like photographers. I have about twelve that I rotate through. The styles change not only per couple (because everybody has a different idea of what they want their day to look like) but also from a business perspective. I need to be able to show it in different aspects. It's not always good to have parity across the board when it comes to photography. If somebody looks at my work, they may not like it and may move on because they don't like the photography choice. But if they see a difference, then that's helpful.
I use one florist. I really don't move outside of her unless I'm so far removed. I'm in Ohio, so it's a larger state. It's probably about six hours to drive all the way through it. So, I only go about halfway. But if somebody in the southern part of the state wants something, I would use a different florist.
To answer your question about the vetting process — it's been a learning curve. Again, everyone's wedding is different, and every vendor operates differently. Typically, I'll go through and talk about the experience that I offer and what we do to make sure that what they do is in line. Normally, I would say the biggest part of that is venue choice.
I also have about five or six caterers that we move through, or more if somebody comes highly recommended, but we normally choose them based on cost. But I have to send information prior to the day that says, "This is expected of you." Also, I am paying those vendors on behalf of my client, so I am the accountability tool for those people, and I'm dealing with them the whole time so they understand what the expectation is.
The venues are the same way. I have to send something that says, "I expect it to be clean. This is what clean means." It's not always like vetting them. I mean, obviously, it would be great, but until you work with somebody, you never really know, right?
SBS – You have those people you work with regularly, but concerning the budget and the wishes of the people who are going to get married, you may also pick some vendors or venues that you never worked with before. So there might be some trouble if it's not working well.
Amber – And part of that, too, is that when we show up to host an event, we bring everything that we possibly can with us. If we're going to be outdoors, I have a leaf blower that I bring so I can know that the outside is clean the way it's supposed to be. Brooms, trash cans, cleaning supplies — we bring as much as we possibly can with us in case we come across a situation. If we don't have to pull all that stuff out, that's a bonus, but it lives in the trailer we take with us so that if we need those tools, they're available to us.
SBS – Just in case.
Amber – Not everybody is on their A-game all the time, even us. There are times when I think, "Oh my God, I can't believe I forgot this one thing," which is so not like me, but it happens from time to time. It's really a safeguard, but the majority of the people that I've worked with are really awesome. I never have any major issues because we set the expectations up front.
And again, it's just like the couples. I'm dealing with these people the whole time through this process, so we get to know each other. Then, if I can continue to use them more often, it just is a better working experience because we know that they're going to give us the experience that we need to present, and they know that we're going to come in and do the work if needed. So it's a nice partnership.
SBS – It's good to also think about what could go wrong. Of course, it may not, but it is good to have a backup plan. And I guess it came with the experience of doing so many events that now you know everything you need to bring. I can only imagine what happened when you did your first one, and you didn't have those things to back you up.
Amber – Well, through my experience in food and beverage and hospitality, creating a five-star or a luxury experience isn't so much about what most people would assume luxury would be. The luxury really is not having to think about those details and things happening right before you think they're supposed to.
Working in hospitality, if we have a complaint, it's not how we solve the complaint after it happens but about keeping the complaint from ever happening. So if anybody would say, "My remote didn't work in my room," we had a schedule where all the batteries were changed out — whether they were bad or not — we would do that every six months. And we erased that complaint.
In my own business, it's about how I can get ahead of any of those things happening to the couple if we encounter them when we get there. But how do we keep all of those things from happening? One way is by having the tools and sending letters and emails to vendors before the event so people know what to expect and just go through it. It's just really a high level of communication.
SBS – Our readers should know that if they want to start a wedding business, they'll have to think ahead of things. The wedding is one of the most important days in someone's life, and they wouldn't want anything to ruin that.
Amber – If anything, what can we do? We've done so many other amazing things to personalize the experience that, at some point, if something like that does happen, people are willing to look past it.
Crafting a Romantic Atmosphere
SBS – Yeah, of course. So, can you share your approach to creating a romantic atmosphere for each element? Does it depend on the client?
Amber – It really does. Everybody's idea of what's romantic is different. I had a couple this year who reached out and wanted to get married. I don't remember how it started, but I usually ask people, "What do you guys like to do together?" It gives me an idea of what type of places make them comfortable. I also ask what is the most important part of their day. When they envision their day, what is the most important thing? That helps me budget appropriately. They may say, "The place," or "I just want great pictures," or "It's really important to me to have my grandmother there," or whatever. Everyone has their own thing.
As I was talking to this woman about what was important to them and we were trying to find a venue, she told me that she and her soon-to-be husband love to go to rock shows. And they were in their mid-forties. You would never know it, but they said, "We love the Lamb of God." And what's the other one? I can't remember. She had a whole list. I'm not into that type of music personally, but she's like, "Yeah. We were crowd surfing at this concert a couple of months ago," and I said, "We didn't talk about it, but would you want to get married on the stage at the Agora?"
The Agora is a historic concert venue in Cleveland. I had previously been working with them about hosting weddings and elopements there on the stage, and I thought it would be a cool venue and it would be something unique. And she said, "Oh, my God, you can do that?" And I was like, "Yeah, I can do that." So that's what we did.
They lit up the stage like a rock show, and they had the lights, and the couple got to hang out in the green room where the bands hang out. The back of the green room is all brick, and all the bands come in and sign their own brick. So they got to sign the wall because they got married there. We made these little custom concert tickets for them. Then we printed them, and it said, like, "The Wedding of Aaron and Josh."
SBS – So they felt like rock stars for one day.
Amber – And they said, "I can't believe it. We've been here many times to see our favorite bands, and now we can say we got married there." So it's not only just romantic, but they got to do something so special to the two of them that they enjoyed doing together that they didn't even know was a possibility.
Sometimes, it's just a matter of knowing the right people. I'll never turn down a meeting, ever, because you just never know. So, if I hadn't reached out to them previously, that opportunity probably would have never come. I would have never thought of it either. So, the romantic part of it is really up to the client.
Supporting Overwhelmed Couples
SBS – It's good to hear that you're not just doing those stereotypical things but trying to adapt to their idea of what could be romantic. So, in what ways does your company support couples who may be overwhelmed or too nervous with the whole wedding process? I can only imagine how many times it happens.
Amber – Actually, the cornerstone of my marketing is that I'm budget-friendly. I will do whatever I can to work with any budget. The budget needs to make sense for what they're asking me because I can't make something out of nothing. Well, sometimes, but sometimes I can't.
SBS – You are adapting to their needs, of course, for a reasonable amount, but you are not too restricted if someone doesn't have much or has too much.
Amber – So that works. But the biggest part of my marketing is that your wedding is stress-free. I can't control your family, but I can control everything else. So I try. I have so many years of conflict resolution that usually, it's not a problem. I keep saying it's like I'm a wedding planner, but I'm not really a wedding planner. I call it "wedding advocate" because everybody wants to give you their input on what you should be doing for your wedding, and they say, "Well, I think you should do this," when it's like, "Nobody asked you." My biggest thing is that I'm an advocate to support them in the decisions that they want to make, not the ones that they feel like they need to make.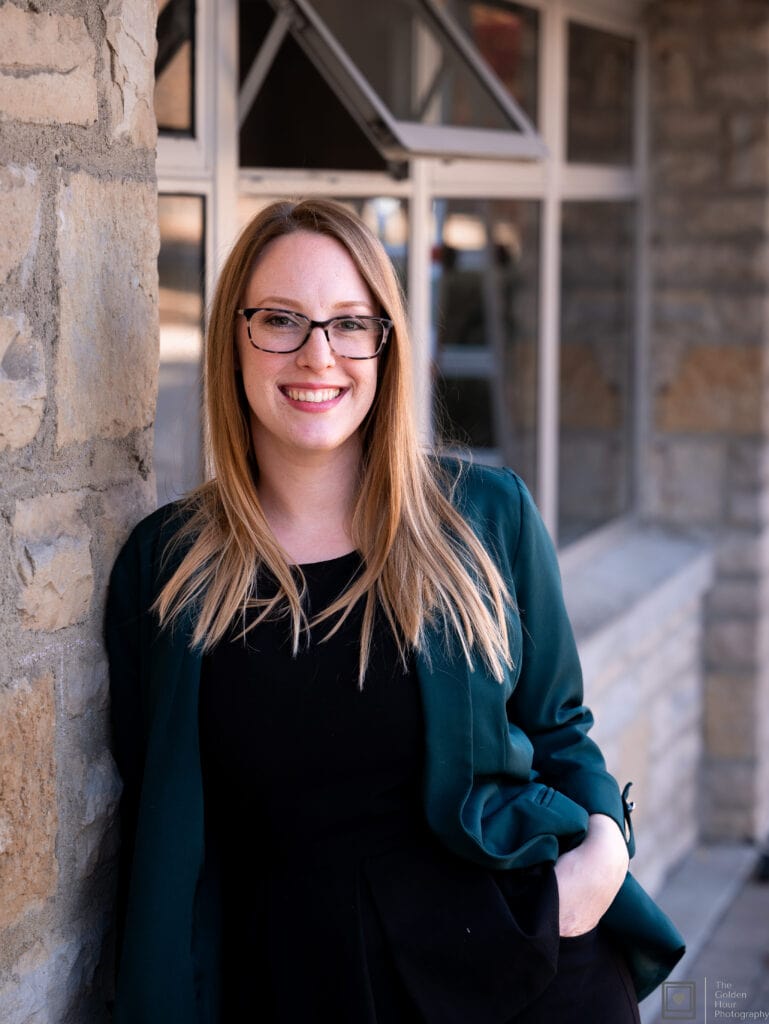 SBS – When you said that people are talking to you, do you mean people aside from the couple?
Amber – Yeah. If I'm working with a couple sometimes, the bride may say, "I wanted to wear black, but my mom doesn't want me to do that. My mom's going to help pay for my dress, and she wants me to wear white." I mean, that's pretty generic, but there's always something or somebody who wants to help. But the helping part sometimes isn't helpful, right? It's more stressful.
So, how I market it is that I take care of every single detail. I pay all your vendors. I sign all contracts. We show up on the day. We execute the entire event. I'm also almost always the minister as well, so I'll officiate the wedding, and then we tear everything down and take it with us. Our couples aren't bringing a bunch of stuff with them. They're not decorating anything on the day. They're not paying anybody. There's no detail that they have to worry about. They get to come in and actually enjoy the event.
In most cases, when people are doing stuff themselves, it is the other way around, right? You don't have enough help. You don't know how to ask for the right help. And you're thinking, "Did this person get paid? Who's going to give them their check? Are they going to show up? Are they running late?" And you're texting them, calling them. Our couples don't have to do any of that. We take care of every single detail from start to finish.
Maintaining High Standards of Service
SBS – When you hire someone, you just have to show up, get married, and enjoy that day without worrying. It can encourage people to reach out more to services like yours. So, how do you ensure the high quality of services and that you live up to high standards that, I assume, some clients may have?
Amber – Yes, some people are more laid back than others. I think it really comes back to communication. We had a bride in July who had very high standards, and we did everything we normally do, but it wasn't enough. It was more like she had a bigger idea of what it was. Let's say she signed the contract. Everything was set. If we include a cake, I make a recommendation for a flavor, and they get to style it. They'll send me a picture of what they like. She said, "Well, I'm not really sure." She wanted to try three or four different flavors, and then she didn't like those. Then we had to change the baker. Normally, when we sign a contract, all the vendors are set in stone.
She was a little bit more particular than most, which is okay. It's better that she voices it and gets what she wants. She probably could have spent about half of the amount of money and still been happy on the day, but sometimes it's not so much the day of that makes all the difference because it's such a whirlwind for the couple. They say, "I can't believe that everything happened so fast," and all these details they worried about up through the day weren't that important to them on the actual day. But you don't know until you live it.
At that point, I was having good processes and good communication. She would come to me and say, "This is what I want." I'd say, "That's not what we agreed upon. It's going to be an extra amount to do that." Then we would put it together like, "This is what we're going to do. This is exactly how this is going to look." We'd have to put some mock centerpieces and things together for her just to make sure that she was feeling comfortable. So, as I said, it's not always so much about the end of the day; it's about keeping people on track and having peace of mind throughout the process that they are getting what they're paying for and they are getting their vision of what the day was going to be.
SBS – No matter the budget, they will still get it. They just have to relax. Which, I assume, is not that easy during the process.
Amber – Telling people to relax is never very relaxing, right? It's about how we can show them that things are taken care of. We have some documents created. I have some automation built into my platform that people get if I'm busy. It's just a little stuff, like, "Hey, this is how far out we are. Here are the next steps and what to expect."
I'm actually getting ready to elevate that for 2024. We'll be providing what I call a lookbook that has everything laid out in digital form so that the client can go back and look at it. Sometimes, we'll talk about things, and they'd say, "I forgot." I have it documented, but they don't have something to look at other than their invoice, contract, and email.
So, I plan to merge all that into one document so that they have it for their reference. Then I can say, "This is what this was going to look like, remember?" And they'll say, "Oh yeah, it's in my book." It's just taking it to the next step of how we can make that easy for people.
Leveraging Social Media for Business Growth
SBS – I assume that social media has a big influence on your work. But how big is it and how much do you use it?
Amber – Because the market is so flooded with wedding vendors, it's a huge market to be in. My market itself is a little bit more of a niche because my regular clients are two people, and then we do up to 50. Most weddings are these huge, extravagant weddings. A lot of times on Instagram or Pinterest, you'll see these massive weddings with all the decor and stuff, and people don't realize they probably cost like $100,000.
I do market to a niche, but at the same time, it's still really important that I can showcase the photography aspect so people know that we're working with professional photographers and they're seeing the work that we do. I would say that social media is a huge driver for my business, but it's not the end-all.
However, I did a huge inquiry base through Facebook and Instagram, and people will say, "I was checking out your Instagram, so we decided to call you." Or I did a video just talking about whatever we're promoting so people get to know me. I might meet them somewhere at a site visit. I've never seen them before, and they're yelling, "Hey, Amber." And I'm like, "How did you know it was me?" And they're looking at me on Instagram.
SBS – So it's like a digital card. You don't have to introduce yourself. You can learn everything you need to know.
Amber – I think people want to have a connection, and that's almost with any sort of business these days, especially something that I'm doing. They want to know who I am and what my values are before they even want to talk to me, so social media is super important.
I post at least once a day. I try really hard to post more than that, but I'm pretty much by myself. I have a really small team that does PR and works for me with larger events and stuff. But, day-to-day, it's just me. I send out two emails a month, and I try to post on socials every day.
If I have something going on, or if I'm at a wedding or doing a site visit somewhere, the stories are important, too. I'm trying to keep up with that as well. When I first got started, social media was my biggest driver. It really still is. In my data platform, people put in how they heard about us. I get a lot of word of mouth, but I do a lot of Facebook and Instagram, too.
Staying Ahead of Trends in the Industry
SBS – That's an excellent combination. Of course, it depends on the type of business, but in your niche, you must have a brand. It takes time to build an audience and for people to get to know you. It is nice that people are recommending you for the good services. It's also great for new people to see real-life examples of the stories that you're posting and not just copy-pasting some random photos online. But how do you stay updated with trends not just in the wedding business but also in social media?
Amber – Pivoting in my previous positions has been something that you definitely need to learn how to do. It wasn't something that was very easy for me, but it was like, "If it's not working, then we're done." I haven't really come across too much of that within my own business. I'm not trying to keep up with what other people are doing. I could be chasing that, and my business would be 100 different things. And I think that one of the most important parts of having your own business is consistency. If it's consistently not working, well, that's a problem.
There are a lot of times I would have chosen something completely different for a wedding, but each wedding is tailored to the specific person having the wedding. I guess I'm always changing, and they decide. So if there's something trendy they want, they make that decision. And there are things that I try to offer.
When I first got started, I saw a lot of people who were doing these photography vignettes and offering a separate staged area at their wedding to have pictures done. And I would go and set up all this extra stuff. It was extra work. I was bringing more things with me. It cost me more money to do that. But people didn't care. I was seeing it on socials, and I was thinking, "Oh, people really like this. This is what they want." But at the end of the day, I realized, "Okay, people really don't want this." It's pretty to look at the picture, but they don't even want to sit down for the picture because they're ready to move on and do something else. I just stopped offering it, and not one person batted an eye. I was spending all that money and doing all that work for no reason. But you never know until you try.
SBS – In this type of business, you need to listen to your clients. If they want something traditional or something that is maybe out of date, it doesn't matter because it is their wish. It's nice of you to try to satisfy the needs of your clients.
Amber – There's a gentleman who owns a baseball team in Savannah, Georgia, and it's called The Savannah Bananas. It's very untraditional baseball. The players are doing dances and stuff on the field. It's really crazy. They have a very good TikTok account. He said, "We reached out to the people in the area, and we had a contest to have somebody in the area pick the name of the team. Not everybody knows what they want or need, and they might make a suggestion, but sometimes it really takes a person from the outside to say it's not really what you want." In his business, he has made an effort to focus on the experience.
I find a lot of my business sense in that I'm not always reaching out and asking people what they want. I'm trying to find out what they need. Because if they get what they need, and if they have something that they want, then that's just a bonus. But they don't even know what they need on the day because they've never gotten married before.
SBS – Sometimes people think that something they want is good for them, but it turns out that, in the end, it is not. It can be tricky because sometimes people want huge things when something smaller suits them. So I can only imagine what kind of wishes you had regarding your business. It is a nice thing that you have that energy and you really like your job, so you don't feel like you're working.
Amber – I really enjoy it. I mean, there are times when I'm like, "Oh, my God, just get married already," because I know once we have the day, everything is going to be great. But everybody reacts differently, or they get nervous.
Even if they want something bigger than what they can afford, I don't take any money upfront from my clients. I plan their entire wedding before I take a dime. Typically, I'll price it at what they want, and then I'll price it at what they need. Then we talk and go, "Hey, this is what this costs." Because people have no idea, they'll go, "I have $6,000, but we have 60 people." I say, "Okay, that's not enough. You need to have more dollars or less people."
If that's the case, then how can we make that work? It's difficult, but at that point, it's just being honest with people. I think that in so many businesses and through so many sales and advertising, people are so used to not being told the truth and having that level of honesty that really develops trust. And as we were talking earlier, as we go through the process, people know I'm going to tell them the truth.
Challenges and Triumphs
SBS – You're not just going to sugarcoat everything just to get what you want. But do you remember some tough situations or some challenges that you had? How did you overcome them?
Amber – Situations are all different, I guess. One time, we were traveling with about $2,000 worth of flowers in the back of the trailer, but we also traveled with padded chairs for the ceremony. I took a really hard turn; the chairs weren't stacked appropriately, and they fell over onto all the flowers. We didn't know it until we got there. We open up the trailer. My aunt, who sometimes works with me, said, "I've never seen your face look like that." And I said, "Oh, my God, what are we going to do?" And then I went, "It's fine. It's going to be okay." And we salvaged it. It was totally fine. It took a lot of work, but nobody knew but us. We got really lucky. That was stressful. But, sometimes, it's the client that causes the stress, so it's just remembering that it's easy to let other people's energy suck your energy.
We've had clients who have been very difficult, and it's my responsibility to keep everybody calm. Sometimes, on the day, I'm also dealing with family or friends, or sometimes things aren't going the way we need them to go, or something isn't working out because, in some situations, we can't test things before we set up.
We had a bride who was really particular. I think I talked to her every week for nine months. She called me every week. On the day of, a friend of hers came over and she said, "The bride is very happy with you." And I'm stressed out because it was probably the hottest day of the year. It was like 90 degrees. Everything was outside. On top of it, the bride was pregnant. So she was happy, but not — because of the heat, the energy, and the stress of the day. Her friend came out and said that, and I replied, "I know. Thanks." And she was like, "No, you don't understand. This woman is not ever happy with anything."
She was very pleasant to deal with. She just wanted exactly what she wanted. Because they found out that they were pregnant before, they were in the process of planning a destination wedding, and then they couldn't go. So, she was already compromising.
I think that because of my years of conflict resolution as a manager dealing with clients and being very guest-centric, sometimes I feel like I don't even know I'm doing it. Inside, I'm on fire. The outside doesn't look like that. Sometimes afterward, I apologize, and they say, "Oh, it didn't come off that way." And I tell them, "Well, it felt like it did."
Balancing Business and Personal Well-Being
SBS – You have a lot of years of experience, so I guess that modeled you to be the person that you are today. But how much impact does it have on you, your personal life, your mental health? Do you let that concern you, or does it help you not take it personally?
Amber – It's never personal because I know that I did the job that I was supposed to do and then some. I never take it personally. And again, through my onboarding process, I develop a relationship with these people so they don't treat me like a salesperson or like they're paying me. I lay that out as we're building that foundation. I never get people who come and say, "I can't believe you did this," because I did what I said I was going to do.
However, there's always one, right? There's always a family member or somebody who always will come up and ask, "Did you guys get pictures of the cake?" And we say, "Well, yeah, we're professionals." But the family doesn't know. The family hasn't been talking to me this whole time. Normally, that's where it comes from.
I had a couple whose uncle wanted to play the drums at their wedding. He wanted to do a rim shot thing during the ceremony. The couple told me, "We're really sorry, but we had to tell our uncle that you thought it wasn't a good idea." I said, "Oh, yeah, bring all that to me. I'm okay with it." After the wedding was over, he approached me and said, "So you're the planner? You didn't like my idea?" I told him, "Listen, Uncle Frank," or whatever his name was, "my job is to make sure that the couple gets exactly what they wanted. And when they told me the type of wedding they wanted, it didn't include you making jokes." We joked about it, and we had a good laugh.
But I think that it's just setting expectations on what the day is going to be like and just being ready for anything, really. It's like with the family stuff. The couple will normally tell me who's going to be difficult prior to.
SBS – It's good to have an idea of who you are dealing with besides the couple.
Amber – Yeah, but sometimes it side-swipes me. I don't expect it coming. I had a bride's mother make some comments to me once about how she was upset about the wedding — and it wasn't her getting married. And I said, "You're here for your daughter. Why are you telling me this? But I'm sorry that you feel that way. You look great." She wanted the attention to be on her. So, again, it's setting the expectation. I told her, "This is what's going to happen. We're not all paying attention to you today."
The Most Rewarding Aspect of Wedding Planning
SBS – I think you can write a book about your experiences. But if you can name it, what is the most rewarding aspect of doing your business and running your company?
Amber – I've been working for people for many years. In the last business that I ran, I worked for a family, and I felt very rewarded there in many aspects. They were very beneficial and supportive of my growth and career and taught me how to run a business very differently from the businesses I had run before.
A lot of the skills that I developed there over the past ten years are what I use within my own business. So, going from running a boutique resort to working for myself has been a huge change. Obviously, it's very challenging in a very different way.
For the past 20 years, I've been running multimillion-dollar businesses, and now I'm running my teeny, tiny little business by myself. I would say that's part of it. That's one of the most rewarding parts, is that it's mine. And there's a lot of pride in that. I was able to get this business off the ground and develop it successfully.
People love the idea of what I do, and my clients are very happy. That is super rewarding. At the end of the event, there are two things that they always say. One is, "Are you sure we paid you enough?" I'm like, "Yes, if you want to give me more, you can. But it's never an expectation by any means." And then the second thing is, "Wow, when you say that you do everything, we really didn't understand it until we saw it in action."
I've been working in customer service for so long. People in customer service, whether they're guests or customers, they're so unappreciative. So when you work for a bigger business, people are always quick to point out the one thing that went wrong. Even if it maybe was a matter of expectation, that's something that I can't 100% control. I can showcase what we do, and I can tell you what that experience is going to be. But if I set the bar here and you think it's here, I can't do anything about that gap.
SBS – And it can change what your boss is thinking about you. And it's not up to your skills, but okay, it's the part of the business, I guess.
Amber – Yeah. I would say it's like working with those couples and giving them the day they want. Sometimes, it's something that's totally out of the box, being able to make that happen for them. I love providing those experiences and helping them have a day that's really about them and nobody else and that they can sit back and enjoy. Because, on my wedding day, I didn't get that, it didn't happen for me. So, to be able to provide that for others is very rewarding.
Advice for Aspiring Entrepreneurs
SBS – You're also building good karma for yourself because you're not just doing it for money. Final question: What kind of advice would you give to other entrepreneurs who want to follow in your footsteps and maybe finish a high-paying job to start a wedding business or something similar? What would you say to them that perhaps you would've liked to hear when you started?
Amber – Probably even before I started my business, in every job that I've ever held, I've had a man tell me that I'm not good enough to do that job. And then when I leave that job, I get a call, and they say, "Can you come back? We'll pay you more money."
SBS – That's crazy. People always remember to value you when you are leaving.
Amber – Yeah, right. It's too late. They show you the value of what you provide after you've left. And I never go back. I never burn a bridge, ever, because you just never know who you might run into through your journey. So don't ever burn a bridge, even if you want to tell people off. I never do that. But I think it's just about following your path.
When I went to college, there were a lot of women I went to school with who had aspirations to be wedding planners. And at that time, I thought, "Who would want to do that? I wouldn't want to do that." And I didn't end up where I exactly thought I would end up. I always knew I would own my own business. Did I think it would be this? No, I didn't. But I think that you use the skill set that you have, and you take time to build that skill set.
I see many young people who maybe get a certification or a license to do something, and then instead of learning and working for somebody else, they try to open up their business right off the rip. You need to work for somebody else for a while. You need to develop your managerial skills and learn what that's like, how you wanted to be treated when you were in that seat, and how the business runs from a finance standpoint. You need to know what makes money, what doesn't make money, what causes customer satisfaction, and even more importantly, what doesn't, and work through to build your skill set.
Years ago, I picked a book off of a shelf at Barnes & Noble. And it was just random. I don't even remember the name of the book, but there was a passage in it that said, "Women generally make less money in the workplace because we don't ask for it, and we are not risk-takers." I read that, and I put the book down. I kicked myself every day that I'd ever bought that book, and I don't have it because I reference it all the time.
After I read that passage, I said, "I'm never going to not take a risk that I know that I can fulfill." Taking calculated risks and not letting that fear guide you is huge. I think that if you know you have a good idea and you believe in it, you shouldn't let other people tell you that it's not.
Sarah Blakely — I don't know if you follow any of her work — but she's the owner of Spanx, the underwear company, and people told her she was nuts. Well, she's a self-made billionaire.
SBS – If she was listening to them, then what could've happened?
Amber – When I started my business, I always knew I was going to do it. I was finally through a bunch of different things that happened in my life, and I was like, "You know what? If I don't do it now, I'm never going to do it. I need to stop saying I'm going to and just pull the trigger."
Yeah, it's a lot of risk, but it's also a lot of reward. Working for myself is awesome. Obviously, there are challenges every day, but every day, I think to myself that I was so terrified to quit my job. I had built myself into this career. I had a great team. I turned this business that I was working for around to make it a very profitable business model. And the guests who were going there were very happy. And I was very connected to the people I was working with and for.
I asked myself, "Am I really going to just quit my job?" I was terrified. But I told myself, "I have to do this, or I'm never going to do it." It was a huge risk. I think it's like investing in yourself and trusting yourself. It's easy to invest in other things or look at them from the outside because there's less emotion attached to them. But what better bet to get your return on investment than on yourself?
SBS – Of course, some people are born to be leaders and to run a business. But 80% are not like that. And as you just said, they must learn how to do business for someone else, not just to gain skills, but to gain experience. Because when they take that risk, it will be rewarding that they did something for themselves.
Amber – It's a calculated risk. But you don't learn anything in life without being scared to do it first. Just because you're nervous or scared doesn't mean that it's something you shouldn't be doing. It most likely is something you probably should be doing, and you're just excited to take the risk.
Comments
Crafting Unique Love Stories: Amber's Approach to Wedding Planning
The Beginning of the Journey
Branding and Significance of the Name
Financing the Dream
Setting Your Business Apart
A Day in the Life of an Entrepreneur
Creating Unique and Personalized Elopements
Selecting Vendors and Ensuring Event Success
Crafting a Romantic Atmosphere
Supporting Overwhelmed Couples
Maintaining High Standards of Service
Leveraging Social Media for Business Growth
Staying Ahead of Trends in the Industry
Challenges and Triumphs
Balancing Business and Personal Well-Being
The Most Rewarding Aspect of Wedding Planning
Advice for Aspiring Entrepreneurs
Subscribe to Our Newsletter
Join our exclusive community! Subscribe to our newsletter
and gain insider access to cutting-edge business insights and trends.
Thank you for subscribing! We can't wait to share our latest news and updates with you. Get ready for exciting content in your inbox.