Can You Have Multiple Businesses Under One LLC?
Written by: Carolyn Young
Carolyn Young is a business writer who focuses on entrepreneurial concepts and the business formation. She has over 25 years of experience in business roles, and has authored several entrepreneurship textbooks.
Edited by: David Lepeska
David has been writing and learning about business, finance and globalization for a quarter-century, starting with a small New York consulting firm in the 1990s.
Updated on April 29, 2023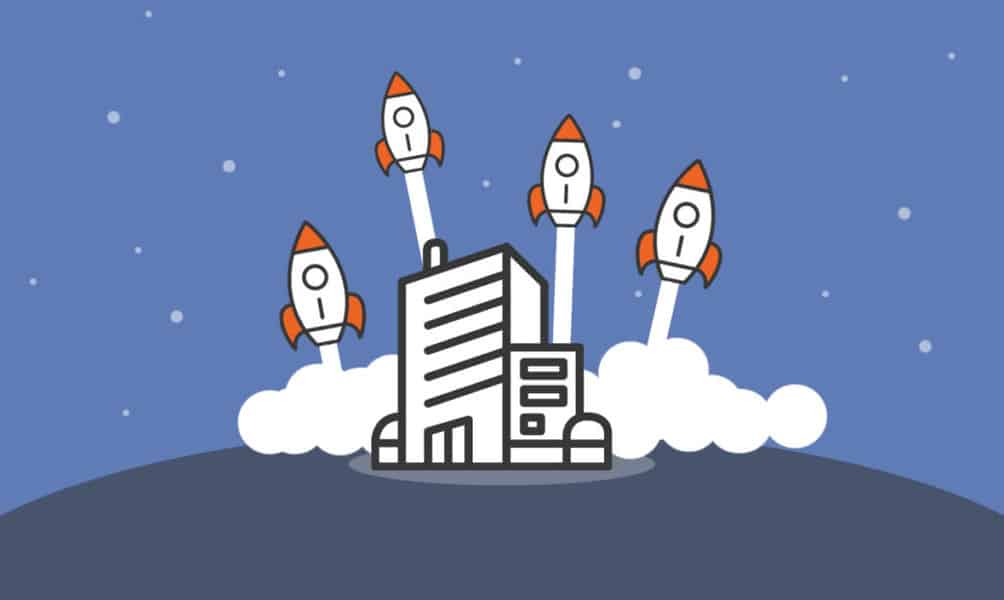 Can You Have Multiple Businesses Under One LLC?
How to Have More Than One Business Under an LLC
A Holding Company LLC
LLCs for Each Business
Benefits of Having DBAs Under One LLC
What a DBA Does Not Do
How to File a DBA Name
Conclusion
As an entrepreneur, you probably have a number of business ideas. If you've started one business and want to diversify into another, you should consider how to structure your businesses. One way to do so is to set up your business under your existing limited liability company (LLC), because you can have multiple businesses under one LLC.
How to Have More Than One Business Under an LLC
The process to have more than one business under an LLC is to have DBAs, or doing business as documents, for each business you're running. Simply put, DBA refers to the name a company is registered to do business under that is not its legal business name. For example, you could have an LLC called "Smith's Clothing" that does business as "Smith's Shirts" and, separately, as "Smith's Shoes".
A DBA, which is also called a fictitious name or trade name, is not a business structure. It's simply a registered name for the business.
The main advantage of having multiple businesses under a single LLC is that you can run all your businesses separately, but with the filing requirements of one LLC. You can have checks made out to the separate businesses and maintain separate bookkeeping and different identities in terms of branding and marketing.
All your businesses will also use the same EIN and have one required tax filing. You'll simply report all income from each DBA on a single LLC tax return. In addition, the personal liability protection under the LLC extends to all DBAs. However, if one DBA runs into financial or legal difficulties, the entire LLC is affected.
A Holding Company LLC
Another option is to create a holding company LLC that owns the LLCs of your businesses. The holding company has no operations but holds the assets required to manage the underlying LLCs.
This approach is most common among established companies or companies that expect to be acquired at some point.
The advantage of this structure is that the underlying LLCs are separate and thus unaffected by lawsuits or debts that affect the others. The owners of the holding company also still have personal liability protection from the debts of all the LLCs.
Under this structure, however, taxes and filings are much more complex. Each LLC requires separate Articles of Organization and operating agreements and must maintain its own records, bank accounts, and tax documents. You will also need separate EINs for each LLC, and will almost certainly need an accountant and an attorney to help you with all the legal and financial logistics.
LLCs for Each Business
Business owners often choose to have separate LLCs for each business they own, ensuring the financial or legal difficulties of one business don't impact the others. Most states allow an unlimited number of LLCs. Again, though, this creates more complexity in terms of taxes and filings since each LLC is its own entity.
Benefits of Having DBAs Under One LLC
Many companies choose to use a DBA because it provides other benefits to the business.
You can choose any name and build your brand. LLCs choose DBAs so they can brand all their product lines.
Your bank accounts can have your business name. You can have separate bank accounts under each DBA so that payments can be made to the individual businesses.
You can scale your business. You can have DBAs for any business that you want to operate under your legal business entity, so you can grow and diversify with names that identify each part of your business.
Simplicity. Filings and taxes are the least complicated under this structure.
What a DBA Does Not Do
The main shortcoming of a DBA may be that it does not protect that business name from being used by other companies. The only way to protect your business' name throughout the country is to trademark the name. If you have an LLC, no one else in your state can use your LLC name. But that's not true for a DBA. If you're doing business as "Smith's Shirts" another company in your state can also do business under that name because it is not your LLC-registered business name.
How to File a DBA Name
Filing requirements for a DBA vary by state, county, and city, and also by business structure. Check with government offices in your area to find out what and where you need to file. Fees generally do not exceed $100, and you can often register online.
In some states, you may have to place an ad in a local newspaper to announce your intention to use the name and run the ad for a certain period of time. This is to fulfill public notice requirements in those states. You can do searches in your area to make sure that the name you've chosen isn't already being used. Your state's website is a good place to start.
If you are an LLC operating under a different name not registered as a DBA, you can face significant fines. In some states, you may have to renew your name registration periodically, so make sure you stay on top of the time frames to ensure you're operating legally.
Conclusion
If you are thinking of opening multiple businesses, first of all, that's great! You're an ambitious entrepreneur with a vision. Second, it's highly recommended that you get professional advice before deciding how to proceed. Speak with an accountant and an attorney about your short and long-term goals, and they can recommend the option that will best fit your vision and set you up for success.