LegalZoom vs LegalShield Comparison
Written by: Carolyn Young
Carolyn Young is a business writer who focuses on entrepreneurial concepts and the business formation. She has over 25 years of experience in business roles, and has authored several entrepreneurship textbooks.
Edited by: David Lepeska
David has been writing and learning about business, finance and globalization for a quarter-century, starting with a small New York consulting firm in the 1990s.
Published on September 5, 2022
Updated on September 30, 2023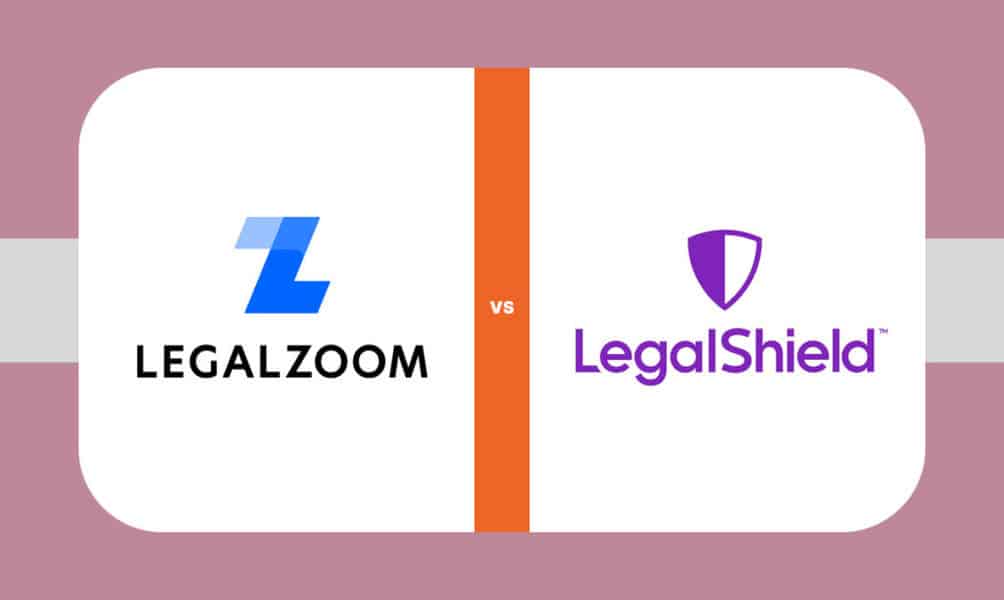 The process of establishing a business entity is a pivotal step in kick-starting a business. Given its complexity and the potential for tediousness, many business starters opt to enlist professional help to ensure things are done correctly. These business formation services often provide other beneficial services that new business owners might find helpful.
Among the top online options to consider are LegalZoom and LegalShield. In order to guide you towards the most suitable choice for you and your business, we've conducted an in-depth review of their services, adopting the perspective of an entrepreneur. Continue reading to make an informed decision that will set your business on the path to success.
Services Overview
Business Formation Service
LegalZoom
LegalShield
Plans and Pricing
3 plans: Basic, Pro, and Premium; $0 – $299 + state filing fees
One plan: Launch by LegalShield, $149 + state filing fees
Registered Agent Service
Not included, $249 annually
Not included
Operating Agreement
Included in Pro and Premium plans
Included as part of 3 months of legal services offered
Annual Report Service
Not included; Starts at $99 + filing fees
Not included
Processing Time
Around seven to 10 days
Same day processing, standard state times apply
Customer Support
Email, chat, phone; Mon – Fri 5am – 7pm PT; Weekends: 7am – 4pm PT
Email, chat, phone; Mon – Fri 7am – 7pm CST
Business Documents Online Library
No
Yes
Other Services Offered
Taxes, Licenses, and Permits, Legal Forms and Agreements, Trademark, Patent, and Copyright, Business Changes and Filings
Subscription-based legal services with matters like estate planning, family law, and business formation
Number of Business Served
Over 3.5 million
140.000+
Money Back Guarantee
60 days
60 days
Our Verdict
Upon a comprehensive evaluation, our conclusion is that LegalZoom provides superior value and a wider range of services. While LegalZoom might be slightly pricier, we hold the view that the quality matches the cost and that they are among the industry's best.
The primary benefit of LegalShield is its access to a pool of seasoned lawyers. If your needs are more inclined toward business legal services, LegalShield could be a suitable choice for you.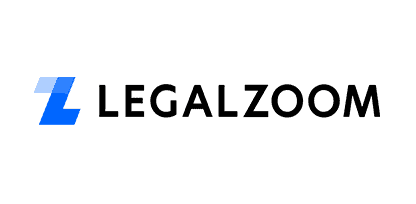 Pricing
Turnaround Time
Help and Support
Customer Satisfaction
Ease of Use
Learn More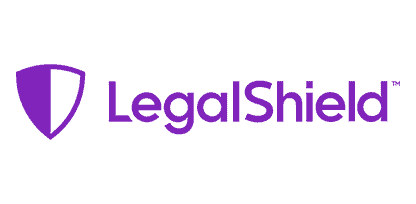 Pricing
Turnaround Time
Help and Support
Customer Satisfaction
Ease of Use
Learn More
We recommend LegalZoom over LegalShield due to their outstanding industry reputation and better customer service experience. 
Pros and Cons
Pros
Reputable and reliable services
Local attorneys available in all 50 states
Great customer support
Quick and easy purchase process
Variety of legal services and documents available to business owners
Cons
Registered agent service cost is higher compared to competitors
Too many upsells when signing up
Slow turnaround time
Pros
Competitive business formation price
Quick and easy purchase process
Mobile app available
Various legal services
Access to a large team of experienced lawyers
Cons
Less business formation/maintain services compared to competitors
Inconsistent customer service
Some customers complained about the complicated cancellation process
Plans and Pricing – Winner: LegalZoom
LegalZoom
LegalZoom offers an initial $0 LLC package, but the continual upselling may become costly and cumbersome. Moreover, none of their formation packages come with a registered agent service, which is an add-on service priced at $249 annually.
LegalShield
LegalShield's Launch plan, priced at $149 + state fees, includes services like single-member LLC creation, business name check, and acquisition of a federal tax ID number. Additionally, it provides 3 months legal support as part of the package.
Experience – Winner: LegalZoom
LegalZoom
Having served more than 3.5 million customers since 2001, with approximately half being business clients, LegalZoom has extensive experience in this field.
LegalShield
The company has changed its incorporation name over the years and changed ownership. Since they changed their name to LegalShield in 2011, they have served more than 140.000 businesses.
Customer Support – Winner: LegalZoom
LegalZoom
They provide support via phone, chat, and email. Overall all three channels have quick responses with polite and professional customer service representatives. Customer support is available on weekends as well from 7am to 4pm PT.
LegalShield
LegalShield offers support through chat, email, and phone. Our interactions across these channels were seamless, and our inquiries were addressed promptly. The support is available from Monday to Friday, from 7am to 7pm CST, with no weekend service.
Turnaround Times – It's a tie between the two
LegalZoom
LegalZoom's processing times depend on the package chosen, not the state of formation. For their premium package, finalized business formation documents could be received within 7–10 business days. Still, more economical packages could take up to 30 business days (or six weeks).
LegalShield
Upon submitting your information and payment to LegalShield, your membership application generally processes within 48 hours, excluding weekends and holidays. Following this, a small business lawyer contacts you, and the rest of the filing process takes about three to five business days, but turnaround times may vary by state.
Customer Reviews – Winner: LegalZoom
LegalZoom
We found over 9,000 reviews on BBB and Trustpilot, with a significant portion being positive. Happy customers frequently mentioned LegalZoom's services' convenience and user-friendliness.
LegalShield
With more than 3,600 reviews that we found, there are some positive, but also, on BBB, there are a lot of negative concerns about the quality of the lawyer fleet that LegalShield offers, and customers claim they have difficulties canceling their services.
Ease of Use – Winner: LegalZoom
LegalZoom
LegalZoom provides a streamlined approach to LLC formation, reducing the complexity of the DIY route. Their platform is well-designed, with intuitive steps, making it easier for business owners to navigate through the process and set up their operations effectively. LegalZoom also has upsells during the formation process, so make sure you choose only what you need.
LegalShield
Overall, the site is easy to use if you're ready to go and just want to complete the process. Otherwise, information can be difficult to find. The website isn't as user-friendly as LegalZoom's, and we found customer service to be inconsistent.
Additional Services – It's a tie between the two
Both companies offer similar services to business owners when it comes to forming an LLC. Their main difference is their pricing of the additional services. LegalZoom offers an array of legal services that are individually charged, whereas LegalShield's primary model involves selling pre-paid legal plans with an associated monthly charge.
FAQs
Why should I use a business formation service to start my LLC?
Using a business formation service to start your LLC frees you up to focus on growing your business. These services handle the filing process for you and  offer additional services that can make life easier for a new business owner.
What should I take into consideration when choosing the right business formation service for my LLC?
When assessing whether or not a business formation service is right for you, it's important to dive into the following four categories: included features, customer service, pricing, and turnaround time.
Why should I use LegalZoom?
Overall, LegalZoom is a reliable service that has been around for a while. If you need a one-stop shop for legal and business services, they are probably your best bet.
Is LegalShield a good value?
Yes, overall LegalShield offers good value and legal support for business owners. However, they do not offer as many benefits as other LLC formation competitors. Their customer service and website experience are, however, not at the level of industry leaders like ZenBusiness and LegalZoom.
Where can I learn more about what real customers think of the various business formation services?
To learn more about the customer experience at a particular business formation service, check out the reviews and ratings on the Better Business Bureau and Trustpilot websites.
Comments
LegalZoom vs LegalShield Comparison
Services Overview
Our Verdict
Pros and Cons
Plans and Pricing – Winner: LegalZoom
Experience – Winner: LegalZoom
Customer Support – Winner: LegalZoom
Turnaround Times – It's a tie between the two
Customer Reviews – Winner: LegalZoom
Ease of Use – Winner: LegalZoom
Additional Services – It's a tie between the two
FAQs
Subscribe to Our Newsletter
Join our exclusive community! Subscribe to our newsletter
and gain insider access to cutting-edge business insights and trends.
Thank you for subscribing! We can't wait to share our latest news and updates with you. Get ready for exciting content in your inbox.