How to Sign Documents on Behalf of an LLC
Written by: Carolyn Young
Carolyn Young is a business writer who focuses on entrepreneurial concepts and the business formation. She has over 25 years of experience in business roles, and has authored several entrepreneurship textbooks.
Edited by: David Lepeska
David has been writing and learning about business, finance and globalization for a quarter-century, starting with a small New York consulting firm in the 1990s.
Updated on April 29, 2023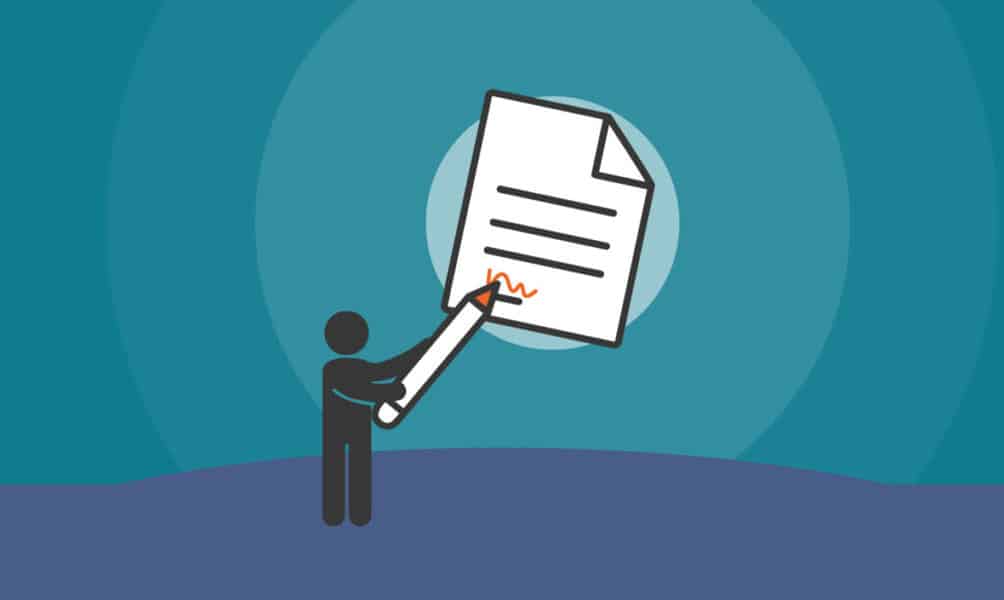 How to Sign Documents on Behalf of an LLC
Authorized Representatives
Potential Liability
In Closing
If you're forming a limited liability company (LLC), or have recently formed one, you may be wondering how to sign documents on behalf of your LLC. Your LLC is its own separate entity so it can enter into contracts, take on debt, purchase property, and more, but unfortunately it cannot sign documents for itself. Read on to learn how to sign documents on behalf of your LLC.
Authorized Representatives
LLC members and managers can sign as authorized representatives of the LLC. All members of the LLC can act on behalf of the LLC, as can authorized managers, as stated in the operating agreement. An operating agreement is not required in most states, but it is highly advisable to have one to strengthen the structure and management of your LLC.
The operating agreement should clearly define the following:
The percentage of each member's interests in the LLC
How profits and losses will be allocated to each member
Each member's rights and responsibilities
The management structure and management roles of members
The voting rights of each member
Rules for meetings and voting
What happens when a member sells their interest, becomes disabled, or dies
Management roles should include what types of documents managers are authorized to sign. The operating agreement can also limit the ability of certain managers or members to sign documents.
Documents signed by an unauthorized person will be invalid and will not likely stand up in court. This makes it imperative to have an operating agreement that clearly defines who is authorized to sign what kinds of documents.
When signing, the signature block should clearly state the LLC name, and the authorized representative's name and title. For example:
Smith's Shoes, LLC

By Joe Smith, Managing Member
The signature itself does not need to contain the title, but the title needs to be specified in one place or another within the signature block.
Potential Liability
LLCs are popular in part because they provide personal liability protection to members. This also means that when members sign properly on behalf of the LLC, they are not personally liable for obligations within the document being signed.
However, if they do not sign properly, by not including the LLC name or their title, it can be argued in court that they personally signed the document. This puts their personal liability protection in danger. You do not want an incorrect signature format to put your personal assets at risk.
Also, when signing any document, be sure to thoroughly read the document to make sure that there is no language that can make you personally liable for obligations within the document. This includes any language that says that you're personally guaranteeing the obligation.
If you have any concerns about the language, have an attorney review the document before you sign. It's worth the cost to protect your personal assets.
In Closing
An LLC can take on obligations and enter contracts, but it cannot sign for itself. Your LLC should clearly define who is authorized to sign documents in its operating agreement. Also be sure to sign documents correctly, with the LLC name and your title included so that you avoid personal liability.
Read all documents carefully to make sure that you're not personally guaranteeing any obligation, and when in doubt, consult with an attorney.