How to Get a DUNS Number for Your Small Business
Written by: Carolyn Young
Carolyn Young is a business writer who focuses on entrepreneurial concepts and the business formation. She has over 25 years of experience in business roles, and has authored several entrepreneurship textbooks.
Edited by: David Lepeska
David has been writing and learning about business, finance and globalization for a quarter-century, starting with a small New York consulting firm in the 1990s.
Updated on April 29, 2023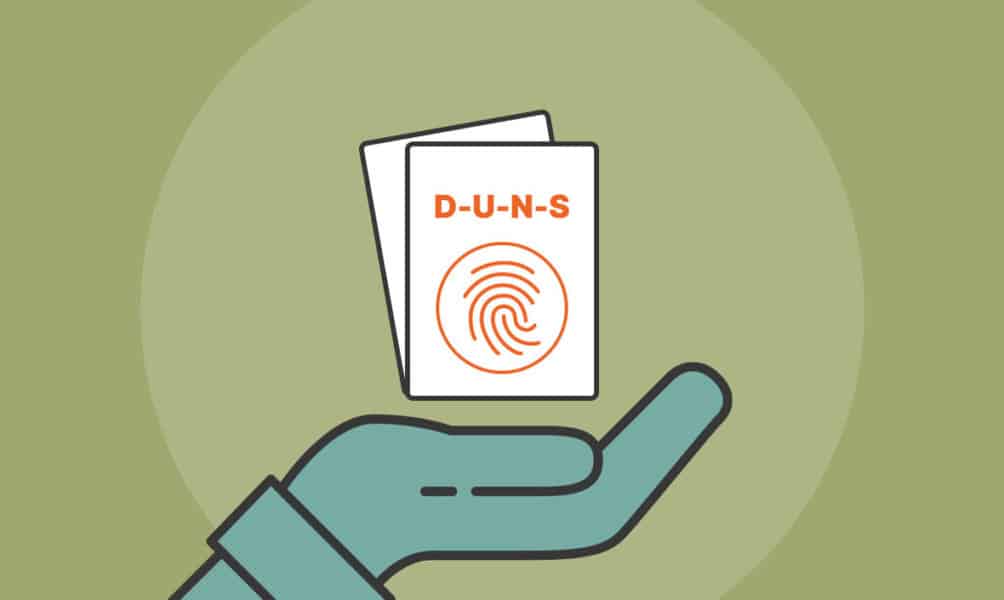 How to Get a DUNS Number for Your Small Business
What Is a DUNS Number?
Benefits of Having a DUNS Number
How to Get a DUNS Number
In Closing
As a business owner, at some point, you may seek to obtain financing from a bank or other lender. Unless your business has a credit history, you will probably be required to personally guarantee the loan, which will legally obligate you to pay back the loan if the business is unable.
Yet there may be a better way: obtaining a DUNs number can help you establish a credit history for your business.
What Is a DUNS Number?
DUNS stands for Data Universal Numbering System, and it's used to track business credit. DUNS numbers are random 9-digit strings, such as 63-867-4723, issued by Dun & Bradstreet (D&B), a top credit reporting agency. Your DUNS number will be unique to your business and may be used by vendors and lenders to check your business's credit score.
Scores range from 0 to 100, and anything over 70 is considered good, 80 is seen as ideal, and anything under 50 is viewed as high-risk. Keep your score as high as possible by paying all your financial obligations on time.
Benefits of Having a DUNS Number
In addition to helping you to build a credit history for your business, it has other benefits as well.
It identifies your business internationally. Your number can allow corporations around the world to identify your business, so even international vendors and lenders can identify you and check your credit score.
You can monitor your score to help you decide when it's time to get financing for your business to fund growth initiatives or other business needs.
Some vendors require that you have a DUNS number in order to do business with them.
You probably need a DUNS number to get financing, even if your business has yet to establish a credit history and you personally guarantee the loan.
Government grants may also require a DUNS number.
The only downside to having a DUNS number is that anyone can check your business credit history. It is not protected by privacy laws that protect your personal credit. This means that even a customer could check your credit if they were so inclined.
How to Get a DUNS Number
You may already have a DUNS number and don't know it! If you've dealt with vendors or lenders or applied for financing and the vendor or lender reported something to D&B about your business, good or bad, you will have already been assigned a DUNS number. You can check online to see if you have one.
If you do not, you can apply for your DUNS number for free on the D&B website. Alternatively, you can call to apply at (844) 263-0844. It takes about 30 days to process your application.
Here's what you will need to apply:
The legal name of your business and any DBAs you may have
Both the physical and mailing address for your main business headquarters
Name and title of the contact person for your company
The number of employees at your business
Whether you run your business from home
In Closing
Having a DUNs number is in your best interests if you ever want to get financing from lenders or grants. It's easy to apply, and free! And a DUNS number has several benefits, but most importantly, it will help you to establish a credit history for your business. Just make sure you keep your score as high as possible by meeting all your financial deadlines.