Back to Business Ideas Categories
12 Golf Business Ideas
Written by: Carolyn Young
Carolyn Young is a business writer who focuses on entrepreneurial concepts and the business formation. She has over 25 years of experience in business roles, and has authored several entrepreneurship textbooks.
Edited by: David Lepeska
David has been writing and learning about business, finance and globalization for a quarter-century, starting with a small New York consulting firm in the 1990s.
Published on April 1, 2023
Updated on October 30, 2023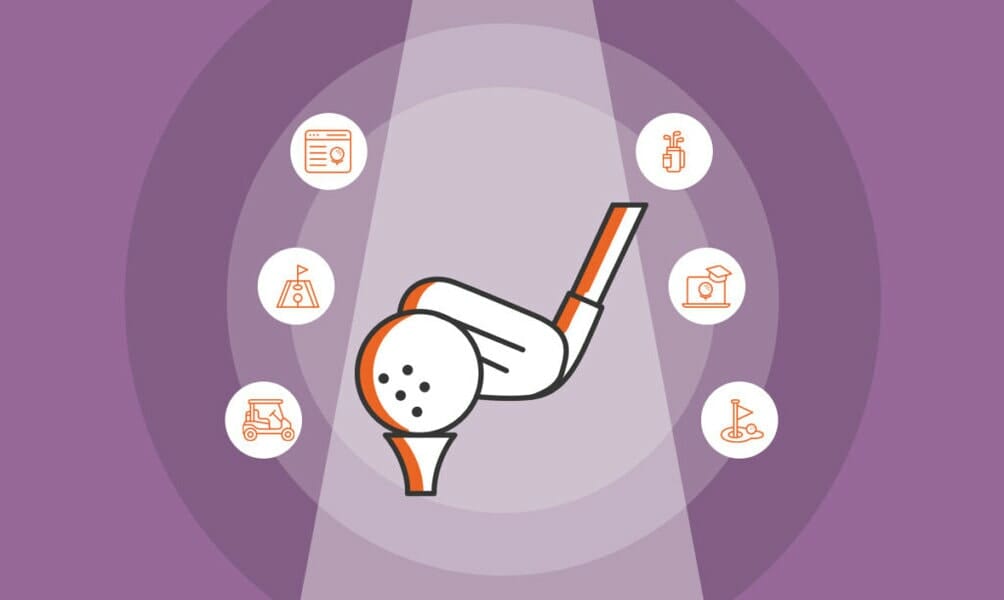 Many Americans are obsessed with golf and spend all their free time on the links. And their numbers are growing fast – more than 2 million Americans have taken up golf each of the last nine years.
This is good news for the sharp entrepreneur, as golf also offers ample business opportunities. In fact, this handy guide details 12 golf business ideas that could turn greens into some serious green.
1. Driving Range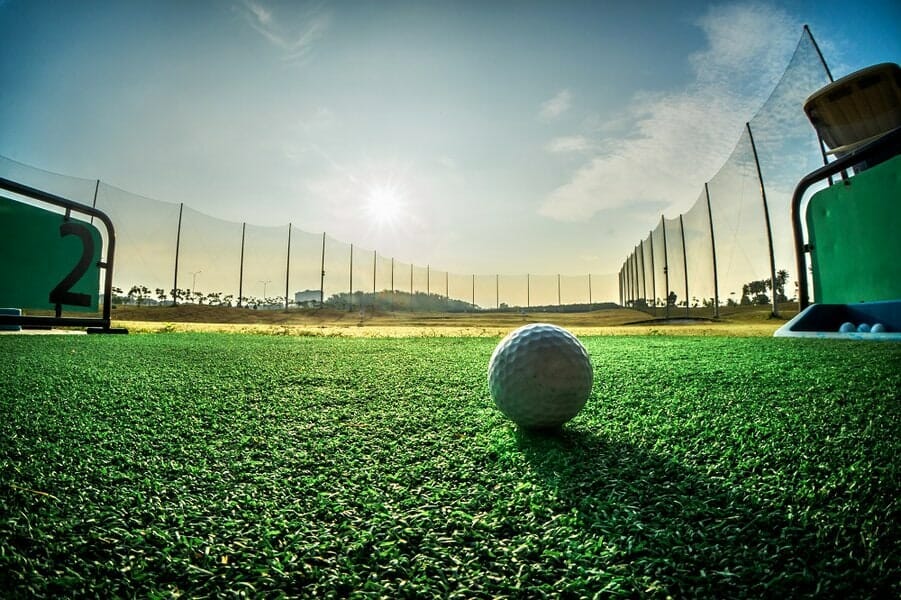 Many golfers practice at the driving range, with some renting equipment at the facility. You could start your own driving range with a plot of land, a small structure for equipment and snacks and a POS system. As long as you provide great service and keep the range clean, you could generate strong profits. You could even add revenue by selling golf gear and clothing.
2. Golf Course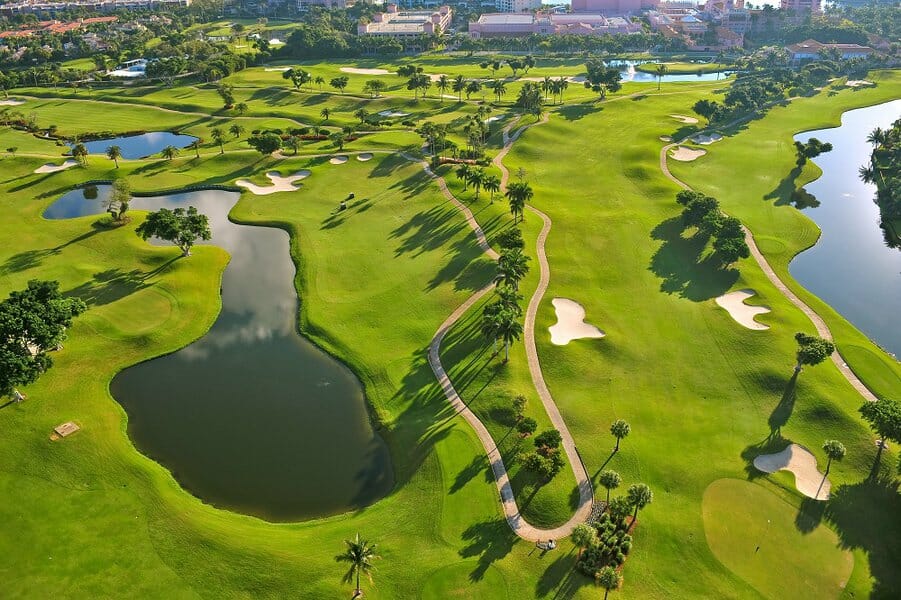 Starting a golf course takes a major investment, but you'd be entering a $27 billion industry. If you live in a warm climate, you could even do business year-round. Golfers pay a hefty price to play on well designed courses, and for drinks before, during, and after, so you could make good money. You'd also be able to hit the links any time you want!
3. Mini-Golf Course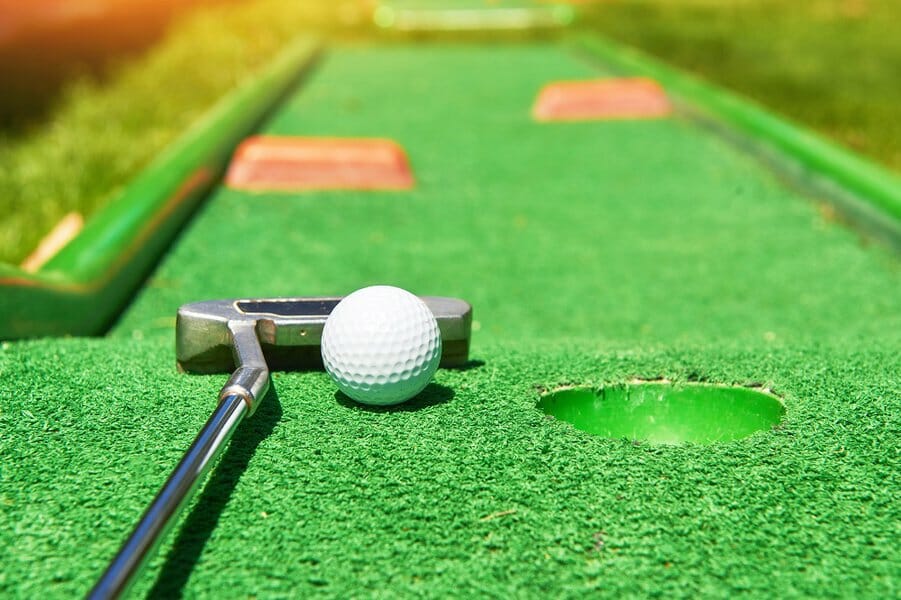 Mini-golf is great for kids, group outings, date nights, and more, which is why the industry is making a nice post-pandemic comeback. It's expected to grow more than 3% in 2023 to reach $360 million. Mini-golf courses bring in revenue from course rentals and snacks, and some have attached arcades to boost profits. By starting your own mini-golf course, you'd be providing fun and healthy entertainment for your community while making good money.
4. Golf Lessons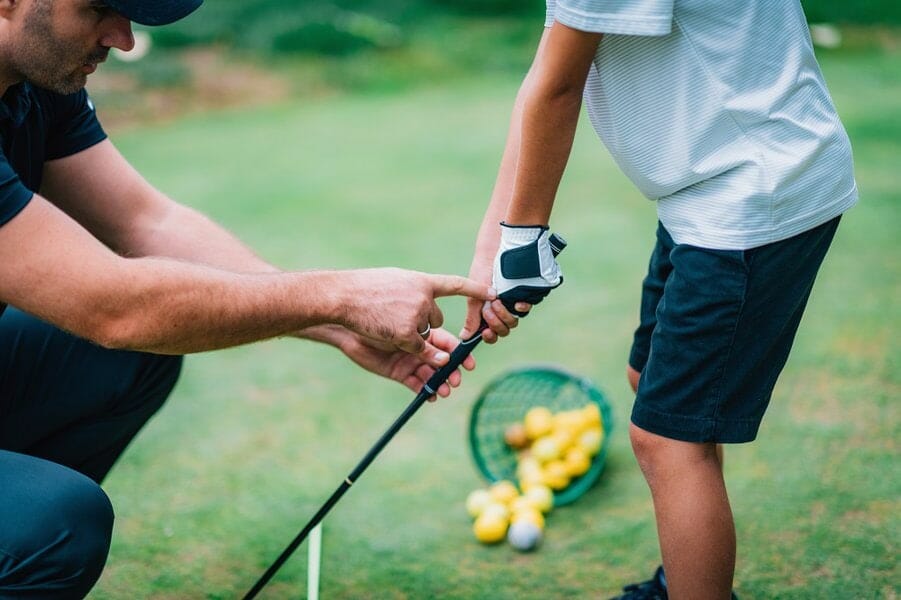 If you're a golf veteran, why not offer to teach your skills to local beginners? Golf instruction has grown into a billion-dollar industry, so it's clear that there's serious demand for golf instructors. You could charge $60 per one-hour lesson and make a healthy living while having fun and helping people improve their skills. You also might make some new golf buddies!
5. Golf Simulator Facility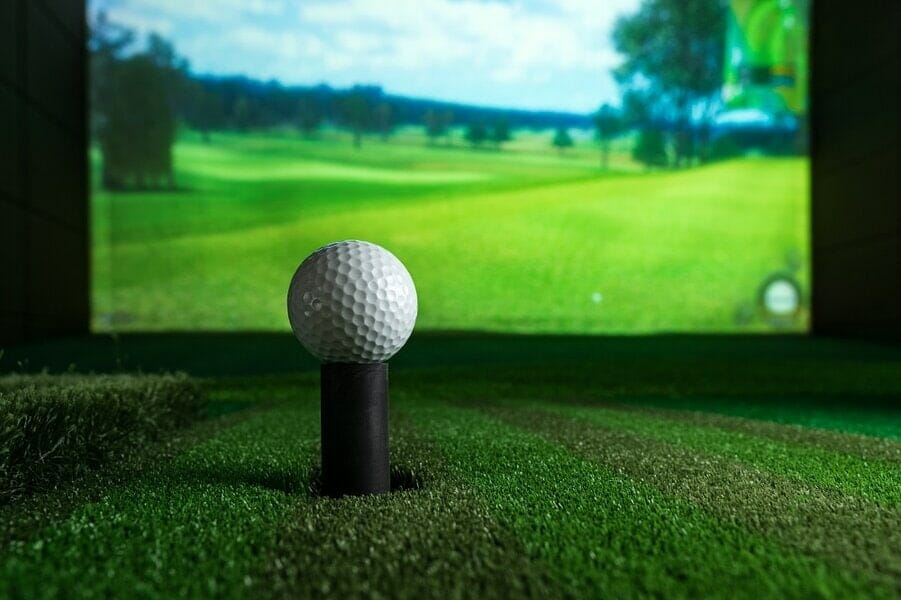 Golf simulators allow users to practice golf in an indoor virtual environment, making them a great business to operate year-round regardless of weather. You'd just need a facility and three to five golf simulators, and you're ready to go. Golf simulators are also growing in popularity, with the industry set to expand substantially by 2030.
6. Golf Course Maintenance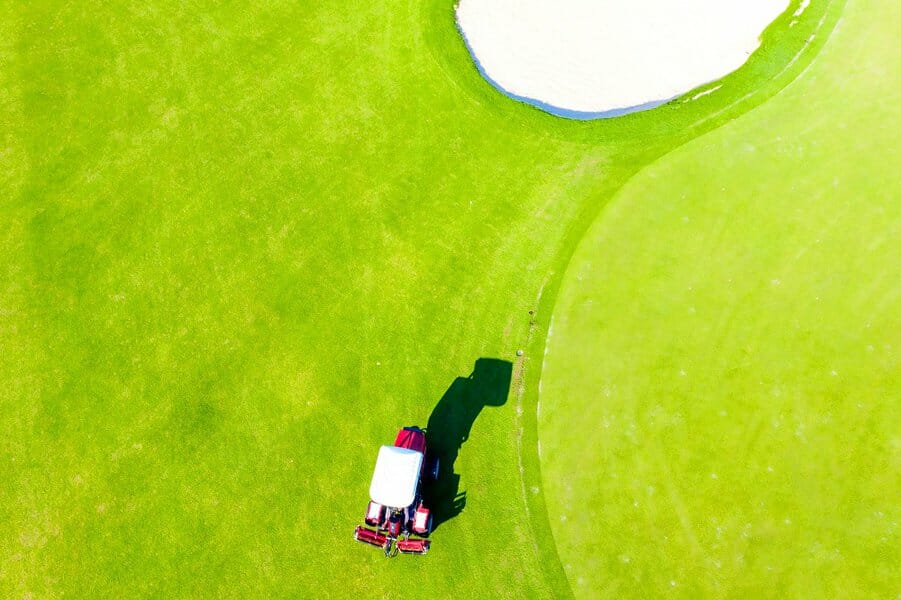 Golf courses do not stay perfectly manicured on their own; course maintenance requires a great deal of work. In fact, many golf courses outsource maintenance to companies that have the experience and equipment needed to do it right. The average golf course costs about $500,000 per year to maintain, which would mean serious revenue for you and your new golf course maintenance business.
7. Golf Cart Sales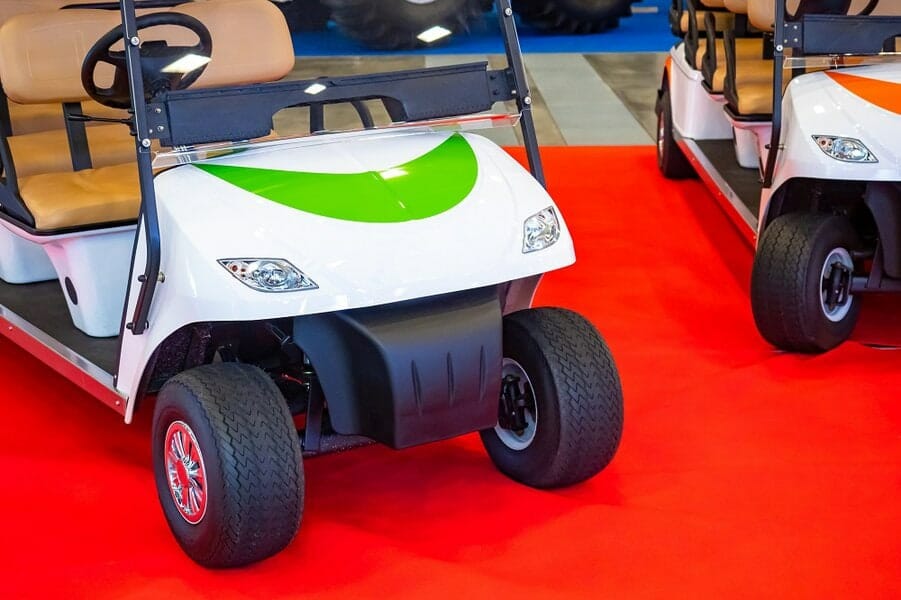 New golf course construction is on the rise, boosting a golf cart industry that already brings in $1.5 billion per year. That number is expected to grow 5 percent annually through 2032. You could become a golf cart dealer – which is much like a car dealer, yet with a smaller niche market – and grab a slice of this sizable pie.
8. Online Golf Lessons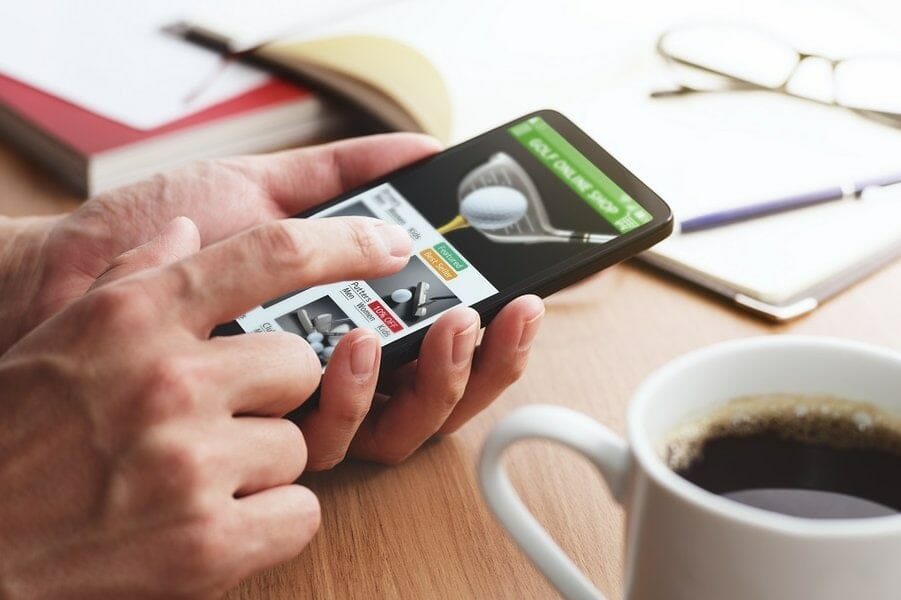 Online golf lessons gained popularity during the pandemic are now increasingly common. Starting an online golf lessons business would involve making a series of videos of you explaining and demonstrating various golf skills, for which you could charge a subscription fee. Once your videos are online, you'd start making a healthy passive income and could expand your video offerings over time.
9. Golf Club Repair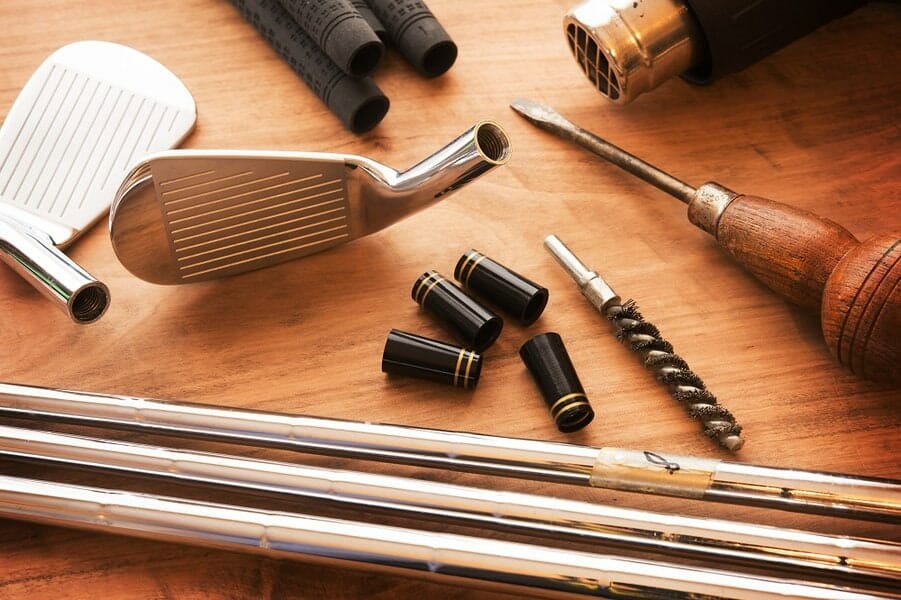 Golf clubs are expensive, so many golfers opt to have their old clubs repaired rather than buy new ones. If you're handy, you could get some equipment and start a golf club repair business out of your garage. It's a nice side hustle that you could do on the weekends and make a good extra income. You could also add golf club repair as a service to another type of golf business.
10. Golf Gear Store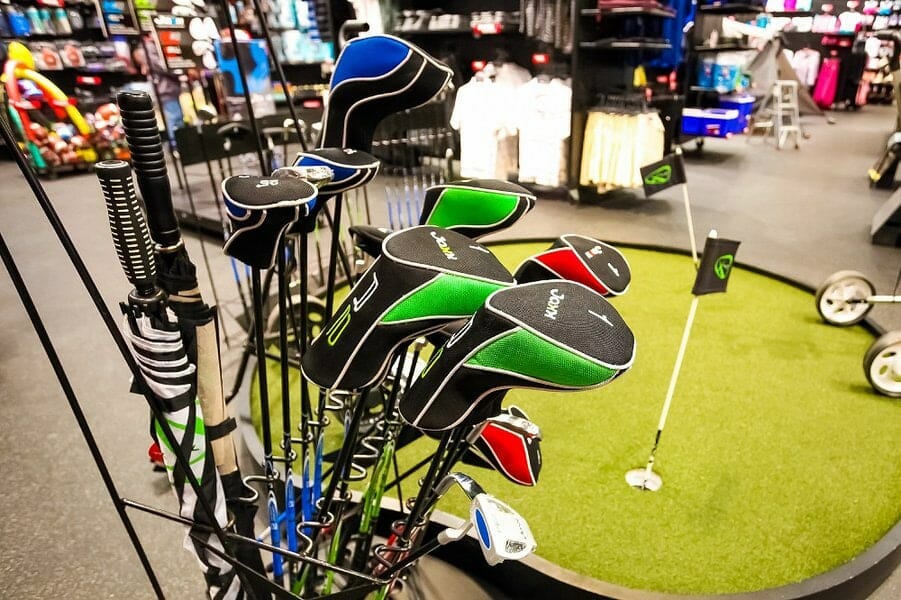 If you want to get into the retail game, selling golf gear is a lucrative option, particularly as the sport continues to grow in popularity. You could sell everything from golf club sets and balls to golf apparel, and make a nice profit. You'd have to invest in a retail space and plenty of inventory, but you'd be getting in on a $2.5 billion industry. You could even have a used gear section and buy people's unwanted equipment to resell at a markup.
11. Golf Blog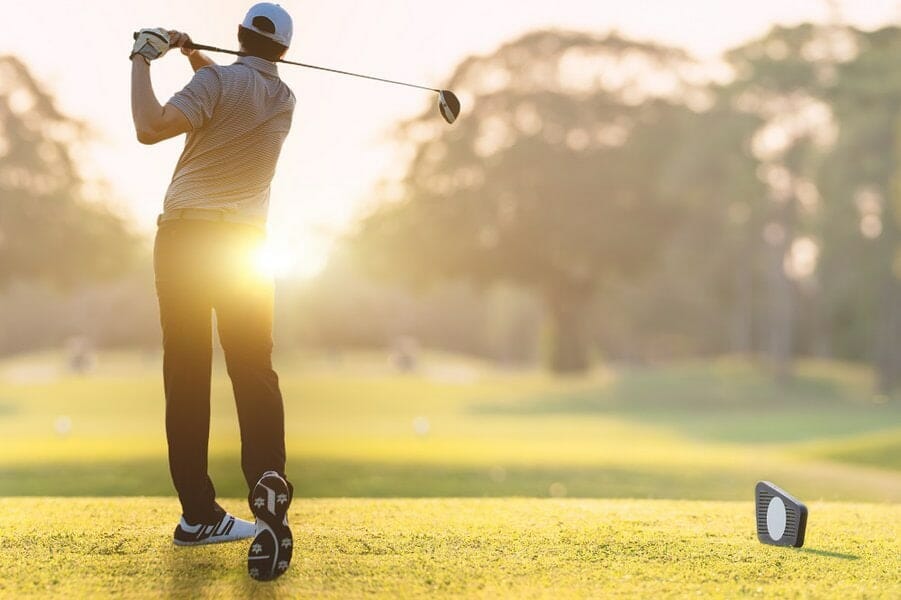 If you're looking for a golf-related business you can run from home, you could start a golf blog if you have some writing skills. The number of golf topics that you could blog about is nearly endless – from the best players and latest tournaments to the history and global variations of the game – but you'd have to write new content consistently to build up traffic to your blog. Once you have a following, though, you'll make good money from advertising and affiliate marketing.
12. Golf Event Catering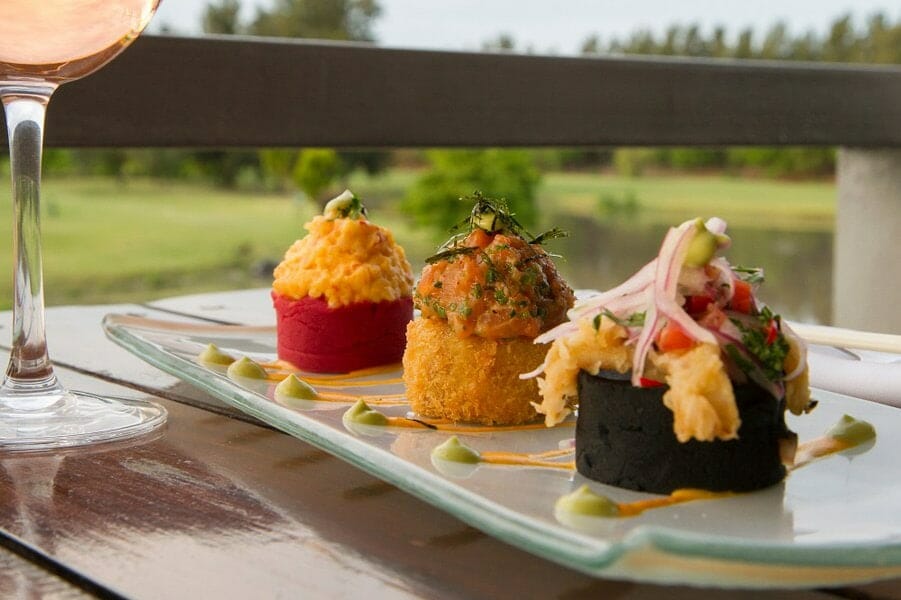 If you're a foodie and an avid host, golf event catering could be an option for a weekend side hustle. Golf events are tres chic and usually require a fancy spread of food and beverages, which comes with a healthy price tag. Even catering a few events per month could bring in a nice income and would also be fun! If you have your staff handling things, you could mingle with the guests and enjoy your own party.
Comments
12 Golf Business Ideas
Driving Range
Golf Course
Mini-Golf Course
Golf Lessons
Golf Simulator Facility
Golf Course Maintenance
Golf Cart Sales
Online Golf Lessons
Golf Club Repair
Golf Gear Store
Golf Blog
Golf Event Catering
Subscribe to Our Newsletter
Join our exclusive community! Subscribe to our newsletter
and gain insider access to cutting-edge business insights and trends.
Thank you for subscribing! We can't wait to share our latest news and updates with you. Get ready for exciting content in your inbox.