Business Plan vs. Business Proposal
Written by: Carolyn Young
Carolyn Young is a business writer who focuses on entrepreneurial concepts and the business formation. She has over 25 years of experience in business roles, and has authored several entrepreneurship textbooks.
Edited by: David Lepeska
David has been writing and learning about business, finance and globalization for a quarter-century, starting with a small New York consulting firm in the 1990s.
Updated on September 13, 2023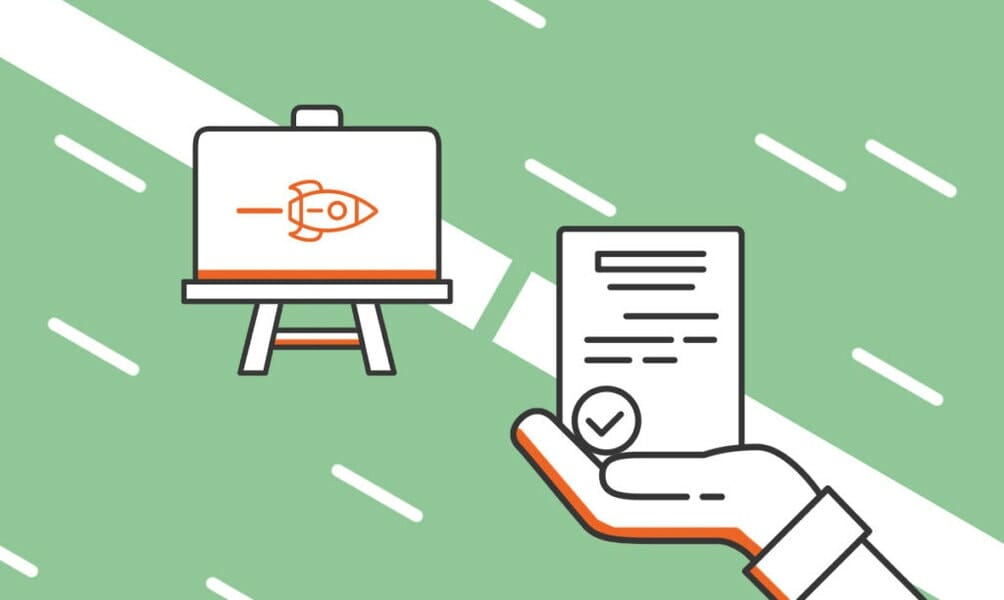 Business Plan vs. Business Proposal
What is a Business Plan?
What is a Business Proposal?
In Closing
A business plan and a business proposal are similar documents. In fact, in some cases the terms can be used interchangeably, such as when both aim to attract investment.
But generally speaking, a business proposal tends to have broader scope, and this handy guide lays out precisely how these two common terms differ.
Feature
Business Plan
Business Proposal
Purpose
Outlines a company's mission, vision, and means to achieve its goals.
Proposes a specific project or solution to a client or potential partner.
Audience
Investors, stakeholders, financial institutions, and internal team.
Potential clients, partners, or businesses.
Content
Executive Summary
Company Description/Overview
Products/Services Offered
Market Analysis
Marketing and Sales Strategies
Operations and Management
Financial Plan
Appendices
Introduction
Problem Statement
Proposed Solution
Pricing
Timeline
Terms and Conditions
Conclusion
Duration
Generally, long-term. Speaks to the company's overall direction.
Usually short-term, addressing a specific project or need.
Focus
Comprehensive view of the business, including strategies, resources, and financial projections.
Focuses on a particular problem or need and the solution the company offers.
Use
To guide the company's direction and attract investments or loans.
To secure a contract, partnership, or client engagement.
Update Frequency
Periodically, as the company evolves or when significant changes occur in the market or industry.
As needed for different clients or projects.
Format
More detailed and structured. May have appendices with additional information.
Typically more concise, tailored to the client or project.
What is a Business Plan?
A business plan is a detailed document laying out how the business will function and develop in its first few years. The key is the "plan" part of the name, as it will specify how you will launch, gain customers, operate, make money, and, with any luck, expand.
Yet what many first-time business owners seem to forget is that a business plan is not a static document. The initial version is based largely on assumptions, supported by research. But as you run your business you'll learn what works and what does not and make endless tweaks to your plan.
Thus, creating a business plan is not a one-time action – it's a dynamic and continuous process of crafting and adapting your vision and strategy. 
Components of a Business Plan
A business plan is generally much more detailed and broader than a business proposal, and has several elements:
Executive Summary 
Company Description/Overview
Products or Services Offered 
Market Analysis 
Marketing and Sales Strategies
Operations and Management 
Financial Plan
Appendices
What is a Business Proposal?
A business proposal is created in connection to a specific business deal being offered by one party to another. As mentioned, when you take a business plan to an investor, you're proposing a business relationship, so in this case a business plan and a business proposal are much the same.
But a business proposal could also be for others purposes, including:
Bringing on a partner
Proposing a management contract to a person you want to hire
Proposing a business relationship with a potential customer
Proposing a partnership with another company
Suggesting a deal to a member of your board of directors
A business proposal may offer specific terms for the potential relationship, or it may be just about the benefits the relationship will bring, with terms to be negotiated later. Essentially, it's a sales tool to get people or companies to do business with you in some way.
Business proposals can be structured in various ways, but usually they'll include a summary of what your company can offer, a scope of the work to be done together, and sometimes, a price quote or a proposed structure of the business relationship.
In Closing
Clearly, a business plan and a business proposal are similar – and can even be one and the same. At the same time, they can also serve very different purposes. Unlike a business plan, a business proposal can have a variety of aims and thus does not have a "one size fits all" structure.
Whichever one you need, be sure to take your time with the research and writing so your business has the best chance for success.