Back to Business Ideas Categories
15 Best Business Ideas for Scorpio
Written by: Natalie Fell
Natalie is a business writer with experience in operations, HR, and training & development within the software, healthcare, and financial services sectors.
Edited by: David Lepeska
David has been writing and learning about business, finance and globalization for a quarter-century, starting with a small New York consulting firm in the 1990s.
Updated on October 2, 2023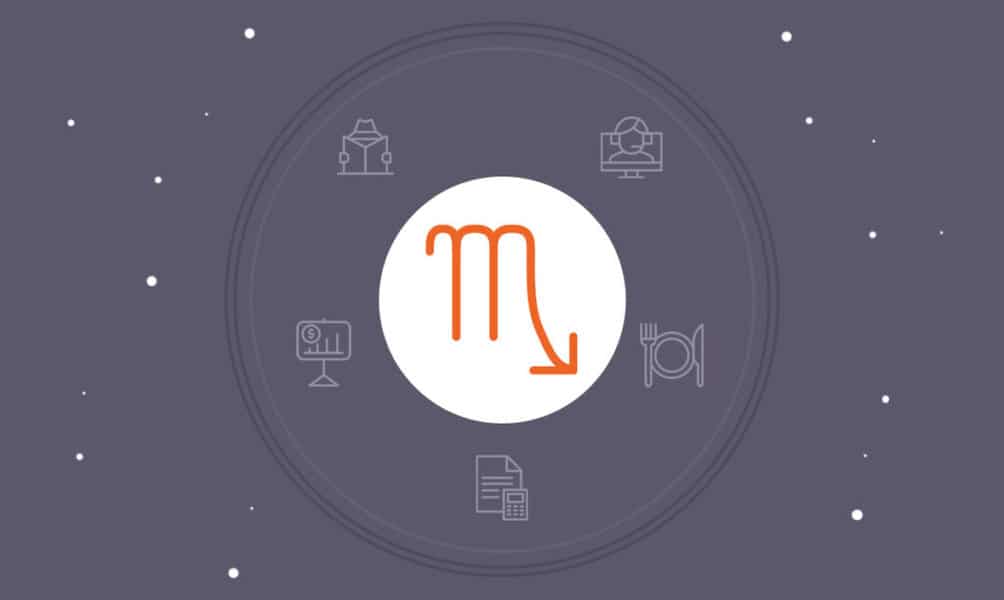 15 Best Business Ideas for Scorpio
Accounting Firm
Financial Coaching
Tax Preparer
Telemedicine
Sports Hunting Business
Freelance Paralegal
Private Investigator
Social Media Management
Virtual Assistant
Restaurant
Tarot Reading
Business Coaching
Blog
Freelance Writing
Bookstore
The zodiac sign Scorpio is for people born from October 23 to November 21, like Microsoft co-founder Bill Gates. They are known to be passionate, cunning, and unrelenting until they get what they want. They have powerful minds and auras which they use to dominate situations and relationships.
If you're a Scorpio looking to start your own business, then you might consider a career as a private investigator, virtual assistant, tax preparer, or financial coach. Here is a list of business ideas for Scorpio. Check it out.
1. Accounting Firm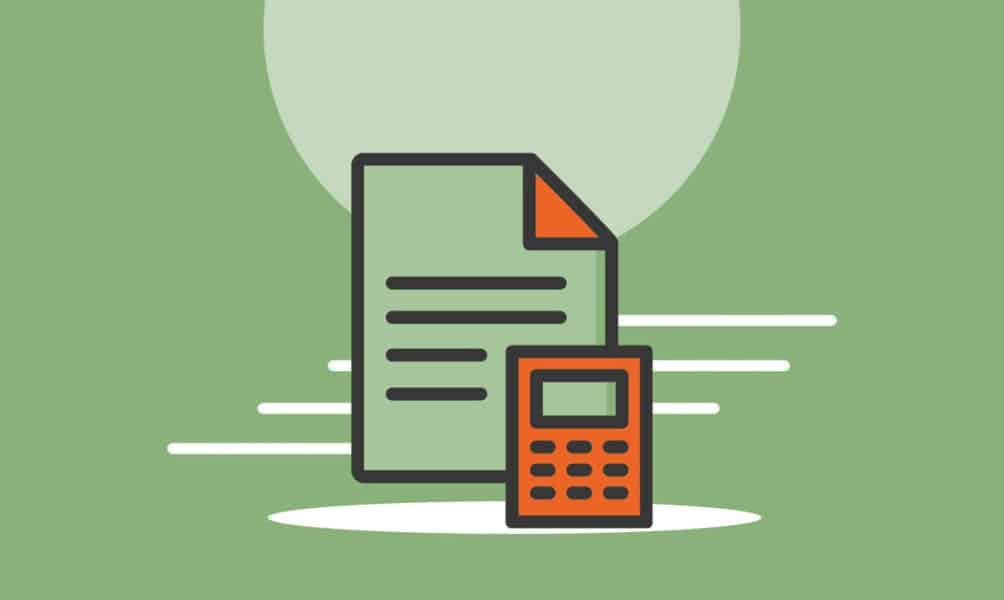 If you're an accountant, why not consider launching your own accounting business? It's one of the most lucrative small businesses and there's always a demand for accounting services. As the US economy improves, corporate profit is also expected to increase, presenting vast opportunities for accounting businesses. The accounting services market in the US is worth more than $140 billion and still growing.
Before you get started, it's important to have a clear vision of your purpose and a firm grasp of the risks involved in starting a business. In some states, you may not need to be a certified public accountant to start an accounting firm. You just need to register it as a business and comply with all applicable laws and regulations. But getting certified will allow you to offer some services that only CPA businesses can. With the right skills, a good marketing plan, and a lot of hard work, you can make your accounting business incredibly rewarding.
2. Financial Coaching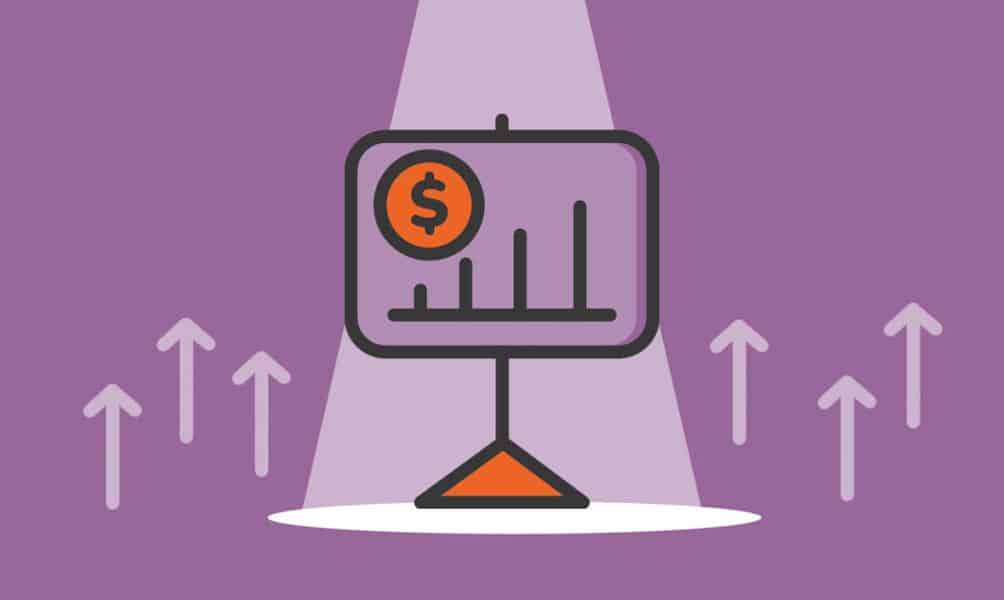 Thinking of starting a financial coaching business? You're not alone. Financial coaching is one of the fastest growing industries in North America, and women make up nearly 60% of coaches, so it's diverse and empowering as well. Financial coaches help people grow their wealth by laying personalized strategies to achieve their goals. This includes budgeting, saving, retirement planning, helpful financial strategies and tools, and more.
You might be wondering how you'll find clients, how much to charge for your services, and what kind of education you might need. These are all good questions that you will find the answers to as you research financial coaching and begin your entrepreneurial journey. Opportunity awaits!
3. Tax Preparer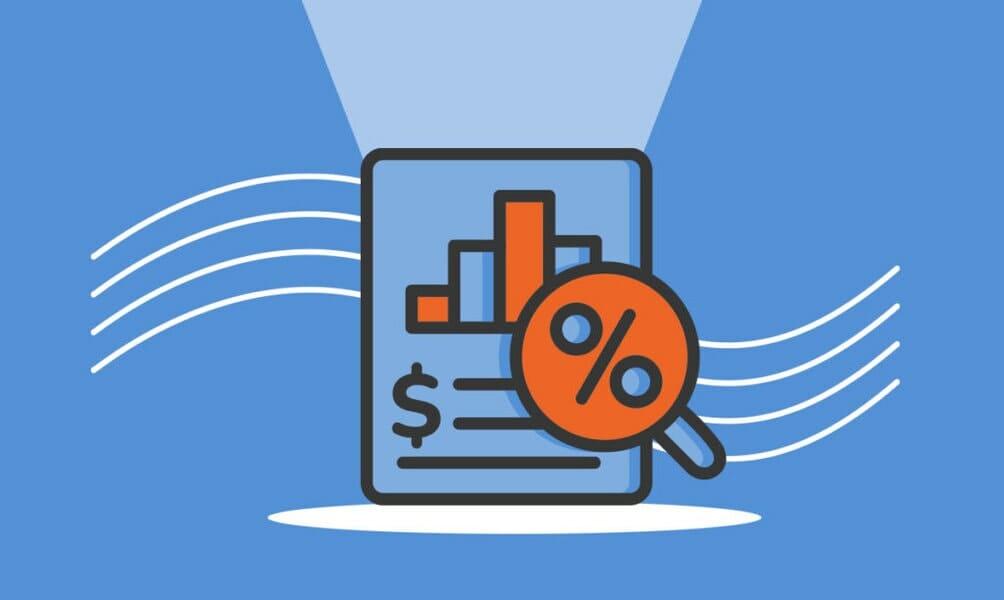 Taxes are inevitable, which is why the tax preparation industry has seen slow but steady growth for years, and is expected to continue to do strong business in the years ahead. If you're a licensed accountant or enrolled agent, you could easily start your own tax preparer business. But even if you're not, many US states still do not require licensing for tax preparers. Some states don't have any requirements, while others require that tax preparers pass a beginner's course in tax prep. Be sure to check with your state government before you get started.
Beyond that, you will need to get a PTIN, or Preparer Tax Identification Number, which the IRS requires all tax preparers to have. Beyond that, you'll just need to register your business and start offering your services online. Once you get that first client or two and provide excellent and affordable tax preparation service, you'll start seeing referrals and you'll be able to increase your rates and be well on your way to business success.
4. Telemedicine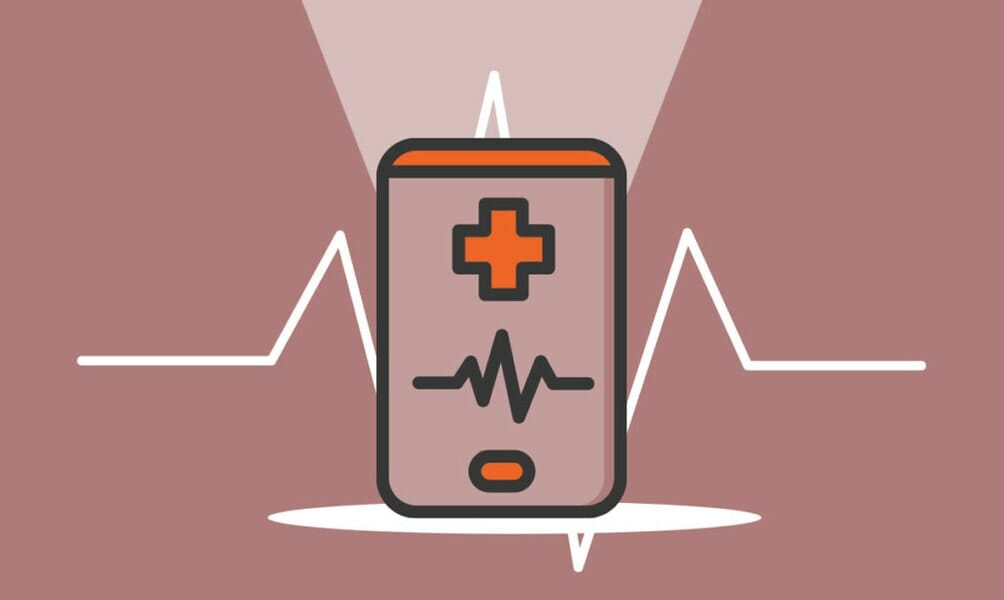 The coronavirus pandemic saw telemedicine services spike across the globe as physicians found ways to provide health care even during quarantine by tapping virtual communication technology. In the US, total earnings from telehealth services are estimated at $17 billion in 2022. The industry is expected to continue growing in the next five years, considering the increasing number of older adults and higher federal funding for healthcare. If you're thinking about starting your own telemedicine business, there's no better time to do it.
To set up your telemedicine business, you need to comply with licensing requirements and other regulations first. Aside from getting a computer, smartphone and other mobile gadgets, you have to set up social media accounts as well as download instant messaging apps and video conferencing software. You will also need email clients and project management tools. Having a digital payment facility is very important to facilitate collection of fees and other charges. Once you have these digital tools, you can start providing virtual health care services in the comfort of your home.
5. Sports Hunting Business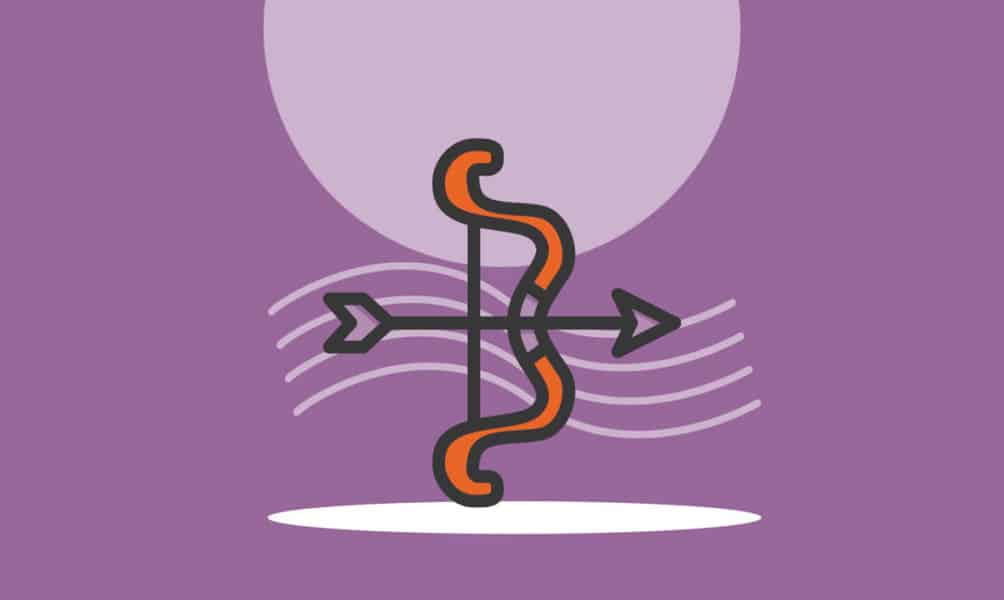 Are you an outdoorsman who's looking for a way to make some extra money? If so, then starting a hunting business may be the perfect option for you. Hunting used to be a primary source of food, but is now considered a recreational activity along with fishing. The US hunting and trapping industry earned $900 million in 2021. An increase in disposable income is expected to encourage more Americans to spend more on recreational activities, including hunting.
You will need some hunting equipment and a hunting license in order to hunt legally in the US. That will be on top of the legal, insurance and other requirements that you have to meet before you launch your business. You will also need to learn some basic first-aid skills, study wildlife behavior, research hunting strategies, and more. It is also important to coordinate with your state's wildlife conservation department before you promote your hunting trip packages. With proper planning, a hunting business can be very profitable.
6. Freelance Paralegal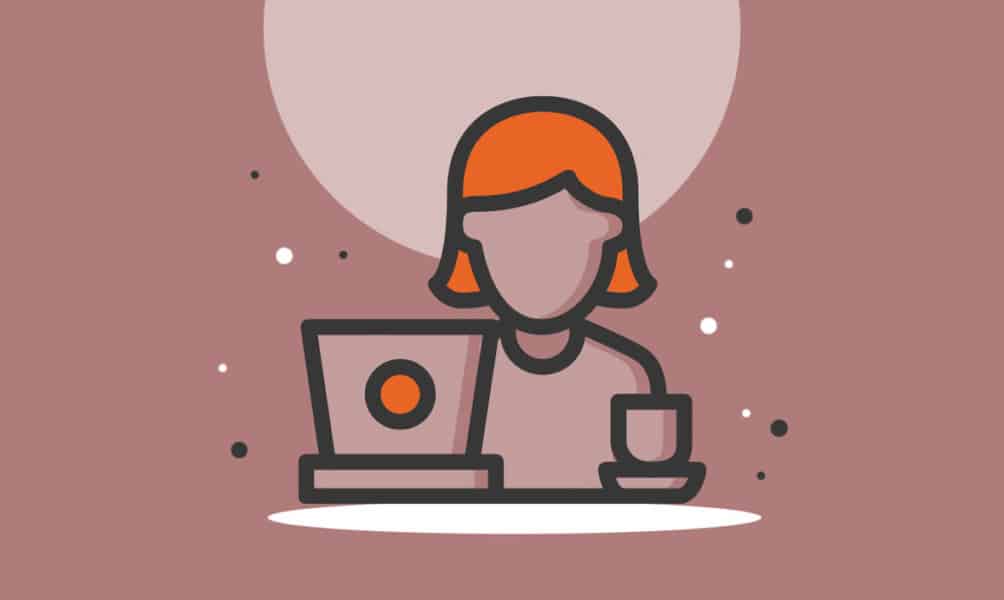 Did you know that there is a growing demand for paralegal services? About 43,000 job openings for paralegals and legal assistants are projected each year through 2030 in the US. If you've had training or experience as a paralegal, starting a freelance paralegal business would be perfect for you.
A paralegal provides assistance to lawyers. To become a paralegal, you must be knowledgeable about the US legal system and detail-oriented. As a freelance paralegal, you can start small and work from home. Most paralegals hold an associate's degree or a certificate in paralegal studies. It takes at least two years to complete an associate degree program. Most states don't regulate paralegals, but some states require paralegals and legal assistants to get a license. Some states also require paralegals to get continuing education credits. You will need to check out your state's regulations before starting your freelance paralegal business. You'll also need a bit of creativity to market your services and find clients.
7. Private Investigator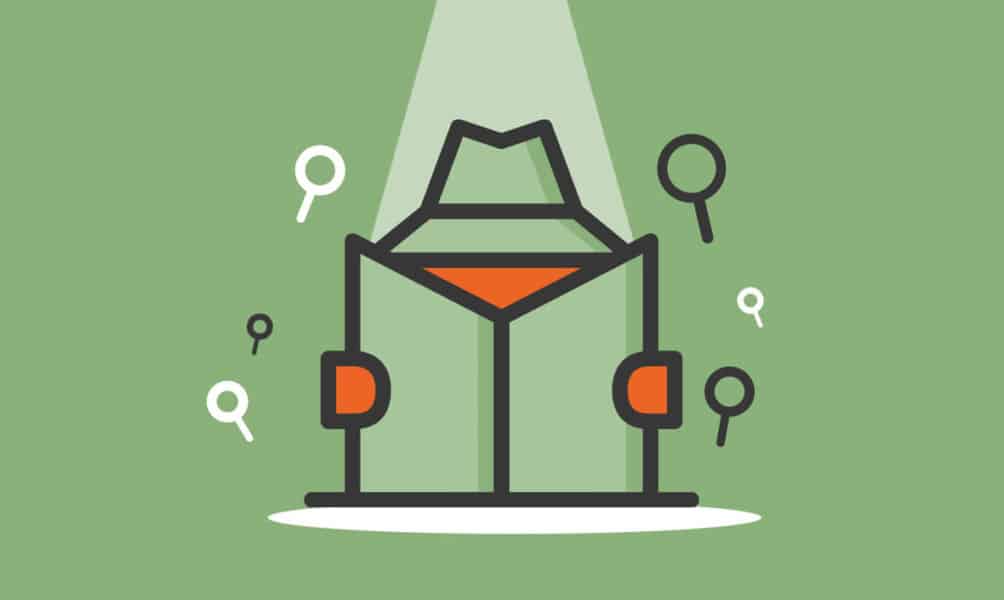 The private investigation market in the US is estimated to be worth $6 billion and demand is still increasing. The Bureau of Labor Statistics estimates job openings for private investigators at 3,000 each year through 2030. If you are a licensed private investigator, why not consider starting your own private investigator business?
Private investigators look for missing persons, run background checks, investigate fraud, conduct surveillance, and more. It is important to develop your skills in these areas and focus on what you do best. You will need to establish your credentials as a PI. You will also need to look into the local laws governing private investigators in your state. It's to your advantage to develop a website and strengthen your social media presence to enable potential clients to easily find you. Private investigators are employed by various types of private agencies, corporations, individuals, and law enforcement agencies. Just make sure that your business aligns with your goals and specialty.
8. Social Media Management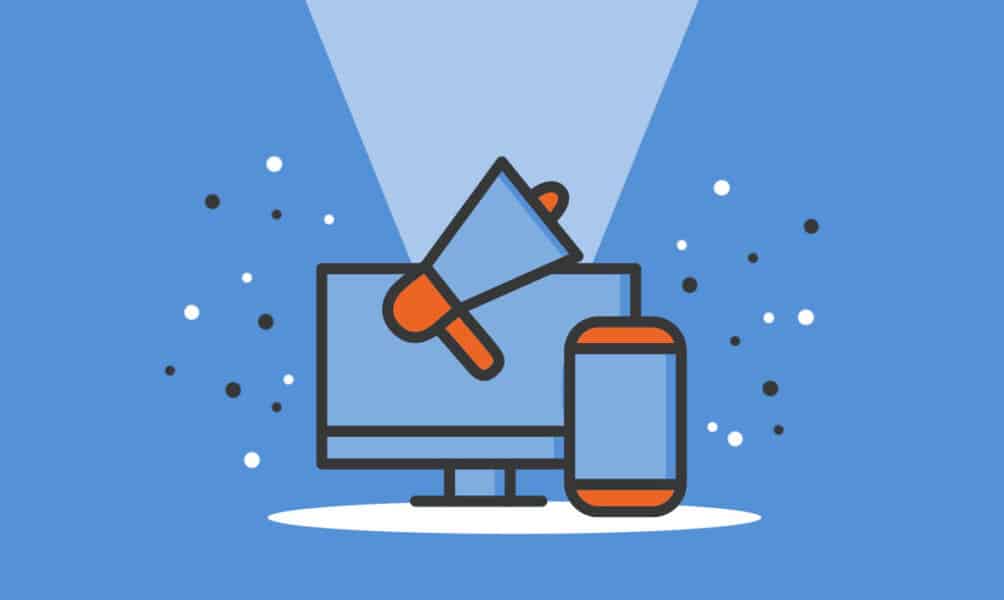 Social media is among the world's fastest-growing industries, with its 20% annual expansion in the last five years expected to increase to stunning 25% annual growth through 2026. By then it will be nearly a trillion dollar industry, which means that now is a great time to get in on the action and ride this wave.
Starting a social media business can be as simple as starting a blog about the media industry on LinkedIn or as complex as creating a fully-fledged Instagram business with lots of people using your content and products. With any social media business, the marketing will be absolutely crucial. The primary goal will be to connect with your target audience on the relevant platform. This means that before you even get started, you should do some research and experimentation to decide which platform and its user profile best fits you and your interests. From there, you'll just need to find your niche to start building a respected brand.
9. Virtual Assistant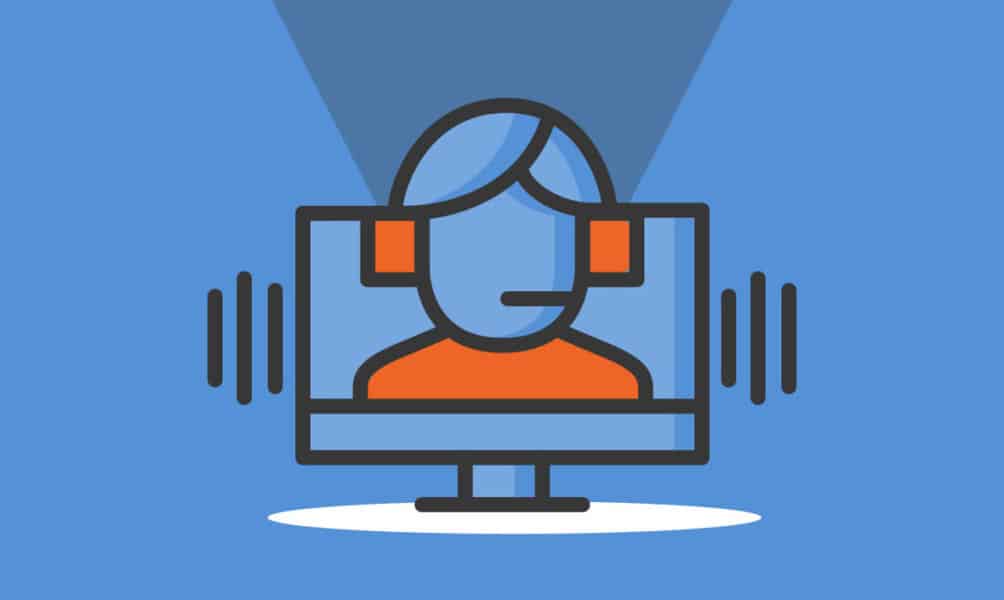 The job didn't even exist 20 years ago, but now, thanks to new technologies and the sharp increase in remote work during the pandemic, the virtual assistant industry is booming. After years of strong growth, the market is expected to be worth more than $4 billion by 2025. That means now is a fantastic time to start your own virtual assistant business.
To be clear, we're talking about a human, not a digital or AI-powered, assistant, who provides administrative, technical, and creative services to clients remotely, via the internet. If you have a strong business skillset, you can get started with a minimal investment and run the company out of your own home while serving clients anywhere in the world. You could also add more skills over time, increasing your revenue streams and the rates you're able to charge.
With hard work and a bit of luck, you'll soon be helping businesses run more smoothly and efficiently while making good money for yourself.
10. Restaurant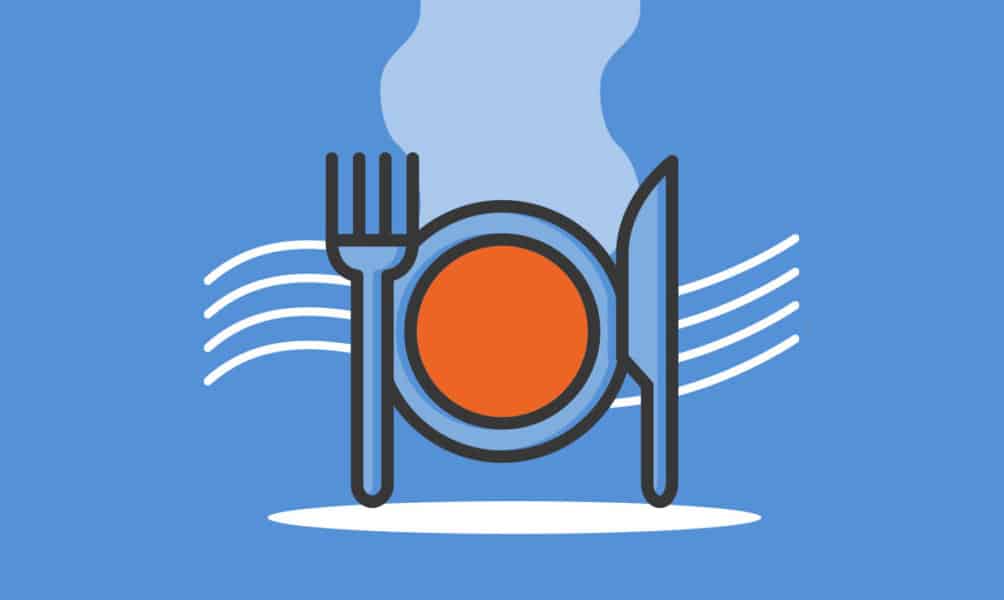 So you've decided to start a restaurant business. Congratulations! Opening a restaurant is no easy task, but it can be very lucrative. The food service industry in the US is expected to bounce back from pandemic slump due to pent-up demand and generate $900 billion in sales in 2022.
The pandemic, however, has reshaped the industry and many restaurant operators believe it would take a year or more before business conditions return to normal. But if you're keeping track of the trends, you would establish a digital presence and work on offering delivery services before opening your doors.
There are many other things to consider. First, it's important to decide what type of restaurant you want to open. Do you want to serve classic American fare, or specialize in a certain cuisine? Do you want to do casual or fine dining? What about a family-style restaurant? Next, it's a good idea to research the competition in your area and come up with a plan to set yourself apart. Starting a restaurant can be tough, but if you're prepared for the challenges ahead, it can be an incredibly rewarding experience.
11. Tarot Reading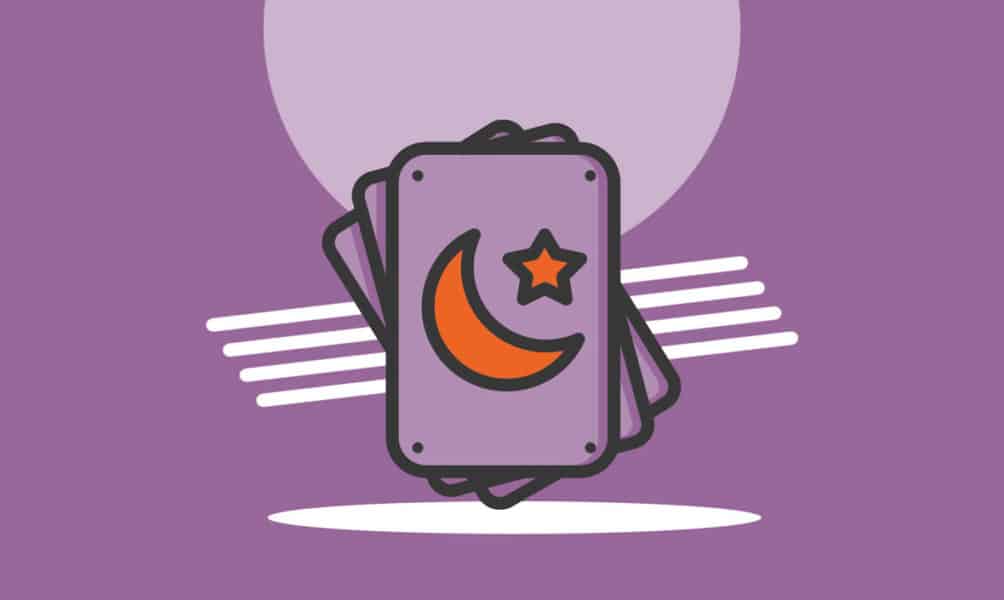 One of the many unexpected outcomes of the pandemic was sharply increased interest in tarot cards. People stuck at home started looking for answers and many, including countless millennials, turned to the mysteries of tarot. The US psychic services industry is now worth more than $2 billion after years of steady growth. So if you enjoy peering into the future, now is a good time to start your own tarot reading business and make good money.
One crucial choice will be choosing the right tarot deck, because some focus more on functional concerns while others are more oracular, or forward-looking. If you're already experienced in giving readings, you could gather some testimonials from your friends and other people for whom you've done readings. This is one of the best ways to promote yourself as a psychic and a reader of tarot. Without any reputation, you'll be starting from scratch, which will make success considerably more difficult.
12. Business Coaching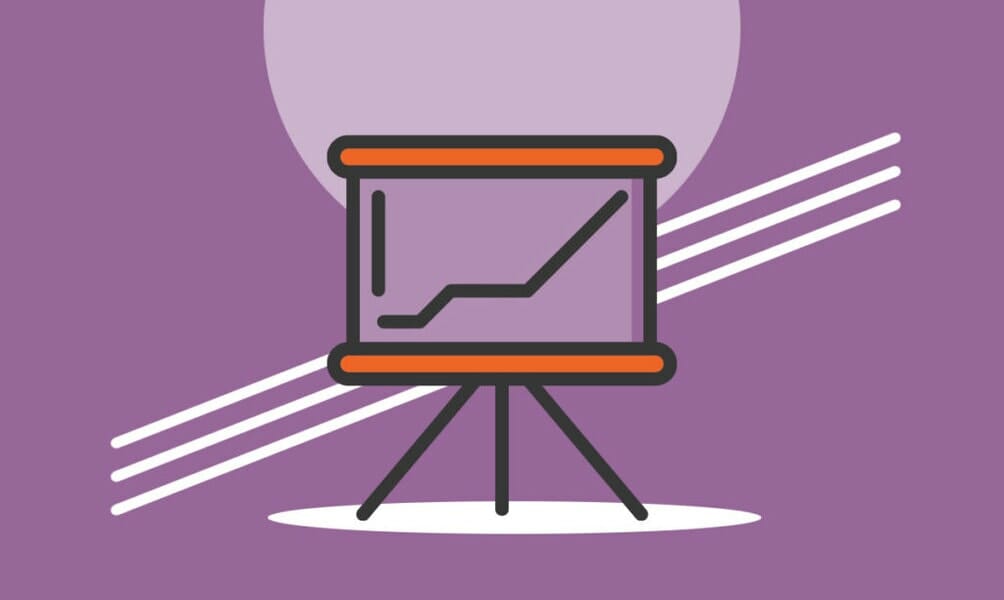 Not long ago, there were only a handful of coaching firms in the United States. Today there are more than 2,200 and the coaching industry is worth more than $11 billion and still seeing strong growth. Americans have learned to appreciate the value of good insight and planning, particularly when it comes to major decisions involving their finances, career and personal matters.
If you have expertise in any of these areas, you could start your own coaching business and help people lead more fulfilling lives while grabbing a slice of this fast-growing market. It's easy to get started. You just need a reliable computer, some relevant experience and a strong marketing campaign, highlighting your skills on social media and beyond.
The challenge will be attracting and maintaining clients, so you'll need to find a way to stand out from the coaching crowd and prove your worth. A great website will surely help.
13. Blog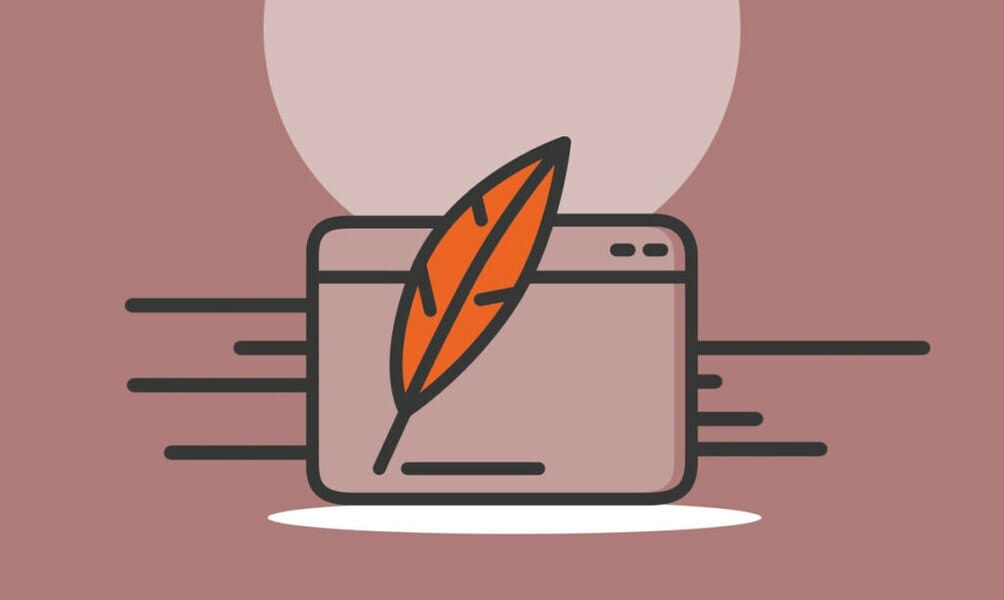 In the podcast era, you might have thought that blogs had gone out of style. You would be wrong. The internet is home to more than 600 million blogs, more than 2 million blog posts go online every day, and after years of steady growth, the US is home to about 32 million blogs. Substack, the blog and newsletter platform, recently passed one million subscribers. As a result, there is real opportunity for a bold entrepreneur looking to start a blog business and get in this massive market.
It requires minimal investment. All you really need is a reliable computer and decent wifi. The major hurdle is coming up with a concept, an objective or mission for your blog business. You might choose generating funds to feed hungry children or delivering crucial news to the people of your city or state. Once you've found your niche, you'll need to reach out across your network, LinkedIn, Facebook, Instagram and beyond, looking for all those who write on related subjects and asking them to get on board. You could offer discounts, incentives, or rewards to sweeten the deal.
Once a couple of accomplished bloggers sign on, the paid advertisements will start rolling in and you'll be on the road to success in the blogging business.
14. Freelance Writing
In this age of social media and digital marketing, opportunities abound for skilled and creative writers who can connect to any audience. In the US, employment of writers and authors is projected to grow nearly 10% per year through 2030. If you're looking to capitalize on your writing skills and creativity, you might want to consider setting up a freelance writing business. You could write or ghostwrite for magazines, books, blogs, organizations and corporate clients.
There's nothing easy about freelance writing, though. You would be competing with millions of writers on known freelancing platforms so you'd have to work first at establishing your brand as a writer. Create a blog or a website, set up an account on social media and networking platforms, and connect with other writers to find your first client. It would take a lot of hard work, patience and dedication for you to succeed. But once you start to find some clients, you can expect to land more contracts.
15. Bookstore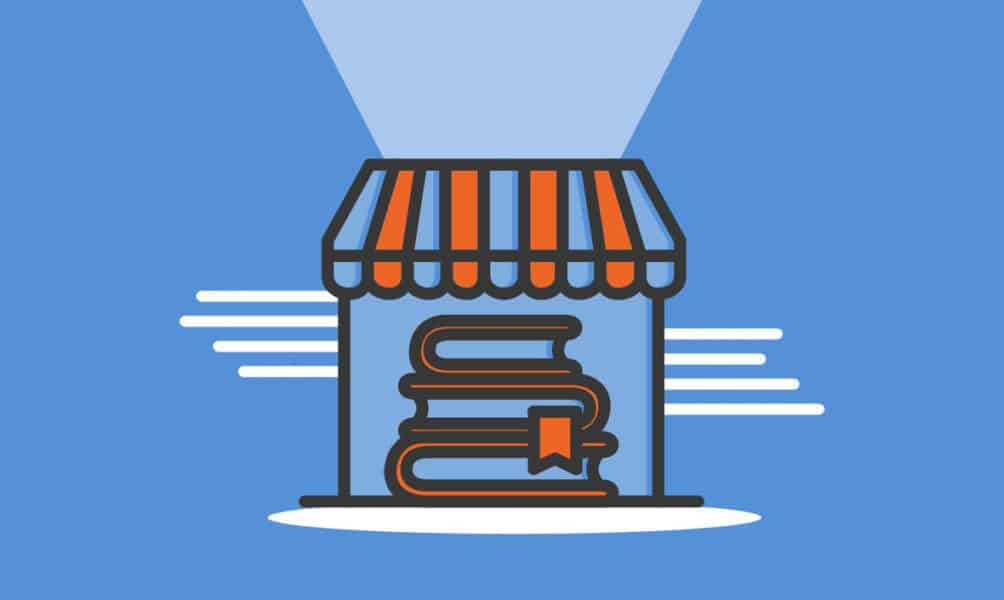 Do you love reading? If so, opening your own bookshop could be a great way to encourage reading in your community while making a living doing what you love. Even in the age of Amazon and e-books, independent bookstores have been making a comeback, increasing by more than half in recent years, to 2,5000 in the US alone. People have begun to appreciate bookstores not only as a good place to buy a new book, but as a community gathering place and event space.
You'll need to find a great location, and build a sizable inventory of books, with your selections based on your personal tastes and preferences. You'll also need to decide what other products you might offer — literary knickknacks, coffee and snacks, reading accessories? Beyond that, it's relatively easy to get started. And if you do it right, the customers will surely come.
Comments