Alyse Levine's Journey to Reshaping College Admissions
Written by: Carolyn Young
Carolyn Young is a business writer who focuses on entrepreneurial concepts and the business formation. She has over 25 years of experience in business roles, and has authored several entrepreneurship textbooks.
Published on November 10, 2023
Updated on November 10, 2023
In the dynamic and often daunting world of college admissions, Alyse Levine stands out as a beacon of innovation and expertise. As the Founder and CEO of Premium Prep, Alyse has carved a niche in the educational landscape, offering a guiding light to students and families navigating the complex journey of college applications. Her unique approach, which blends strategic insight with a deep understanding of individual needs, has revolutionized the way students prepare for one of life's most significant milestones. Alyse's journey from an insightful educator to a visionary entrepreneur is not just a story of business acumen but a testament to her unwavering commitment to empowering young minds.
Today, we sit down with Alyse Levine to unravel the layers behind Premium Prep's success and her personal evolution as an entrepreneur. In a world where the pressure of college admissions can overshadow the excitement of learning and growth, Alyse and her team at Premium Prep have emerged as crucial allies for families. With a mission that transcends the conventional boundaries of educational consulting, Alyse's insights promise not just to enlighten us about her entrepreneurial journey but also to offer valuable lessons in leadership, resilience, and the art of nurturing potential. As we delve into her story, strategies, and the ethos that makes Premium Prep a distinguished name in the education sector, join us in discovering the driving force behind this remarkable enterprise.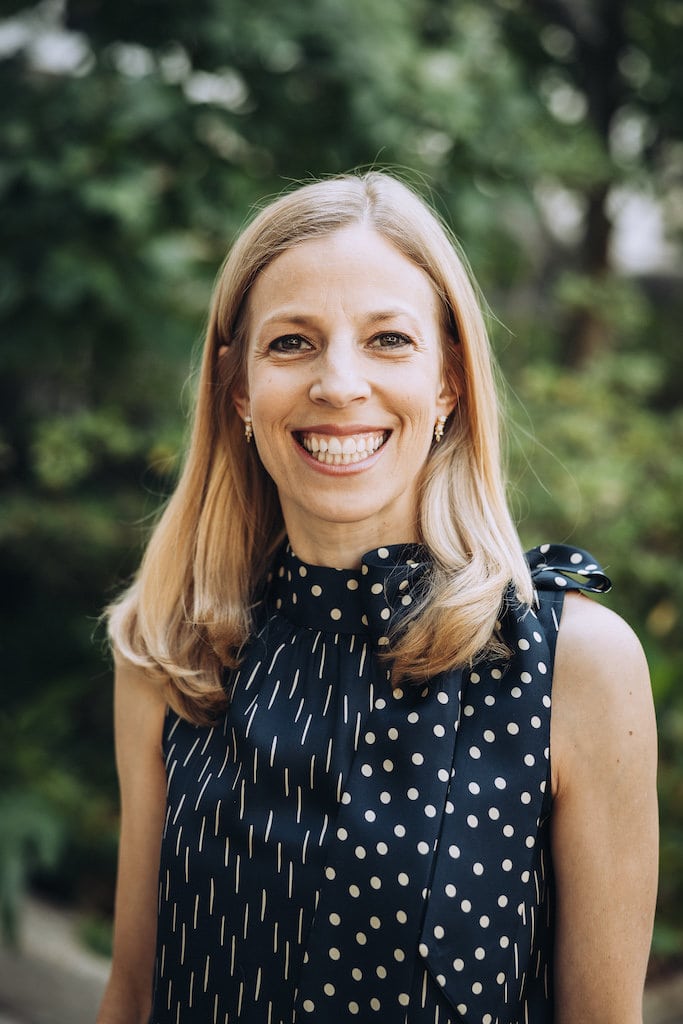 Can you share the story of how your business journey began?
I have spent my entire career in college admissions and counseling. After working as an Admissions Counselor at Washington University in St. Louis, I transitioned to the high school side, first at the Dwight-Englewood School in New Jersey, followed by 10 years at the Dalton School in New York City. I saw first-hand the value of student-centric guidance and realized there was a great need for comprehensive college counseling beyond elite private schools. Sixteen years ago, I left my Dalton job to build Premium Prep College Counseling. I had a vision to "professionalize" the field and reach a broader audience, and indeed there was great demand for this—even more than I initially imagined—and the business took off. Each year, Premium Prep reaches new milestones, and we are now one of the premier counseling firms in the country, serving families nationwide and abroad.
Choosing the right name for a business is crucial. How did you come up with the name for your brand, and what significance does it hold?
A solid business name is so important! I needed one that summed up our focus and services without limiting our scope, and that would remain relevant in the event that we grew in unexpected ways. "Premium Prep" was the result of many many brainstorming sessions among family, friends, and trusted colleagues. I asked everyone. A close friend suggested Premium Prep, and we "focus grouped" it with more friends, family, and colleagues. We tested it against countless alternatives, and it always rose to the top. All these years later, I remain very proud of that name. And it has led to several spin-offs: PrepSpace, our proprietary web app for organizing each student's college process; PrepUp, our scholarship program that provides free college counseling to students who could not otherwise afford it; and most recently LaxPrep, a special program designed for student-athletes in partnership with a national lacrosse organization.
Starting a business often requires capital. How did you fund your business initially, and did you explore any unique financing options?
From the start, I was determined to not take on debt or give up ownership in exchange for funding. I have therefore grown Premium Prep slowly and steadily, expanding my roster of counselors and support staff as demand increased, and developing systems and software solutions as revenue allowed. We have spent ahead of revenue in certain key ways and at certain key moments, but debt and outside capital have never been involved. Our business model is designed for this. We have been approached by various VC/private equity firms along the way, but I have always refused that route and as a result have been able to maintain my focus and vision throughout.
As an entrepreneur, what does a typical day look like for you?
My typical workday starts with making breakfast and lunch for my children! Though they are well into their teens and certainly capable of handling this themselves, the routine is immensely important to me. It grounds my day in what is most important. As soon as they walk out the door, I dive right into work. My schedule is frenetic and busy. I always have a pile of emails and slack messages to get through, inquiries from potential clients and questions from my team. I then tend to my own roster of students. (I've always maintained my own students, just to stay fresh and also because I truly love counseling!) I turn to PrepSpace, our college process portal, which allows me, as an administrator, to watch over my counselors and their students and provide feedback when needed. I may prepare for an upcoming webinar or public presentation or read up on the latest admissions news. After a quick lunch (to be honest, usually at my desk while answering more emails), I have an afternoon packed with meetings: individual counselors, each of whom I meet with once per month; and various configurations of senior team members to discuss the ins and outs of our services and the business, develop new ideas, and trouble-shoot emergent issues. Peppered in throughout the day are usually one or two "fires" to put out: an especially anxious parent who would really appreciate a reassuring call from the CEO, a counselor with a family emergency, or just someone I think would benefit from a reach-out. My day typically ends around 6pm, although I learned early on that, as CEO, the day never really "ends." I am always on call. That said, as with the start of my day, I am adamant about preserving my family time! We (almost) always sit down together for dinner, discussing our days and laughing together. Which re-energizes me to be ready not only for tomorrow's schedule, but for whatever unexpectedly comes my way in the next hour, day, week, month.
What challenges did you face in the early stages of your business, and how did you overcome them?
As we grew, I knew I needed some key tools to maintain the proper support and oversight of our team. Ensuring consistent quality in our counseling services was paramount. I needed to guarantee that my team's passion and expertise matched my own and our clients received the same level of care and guidance. Our custom-designed web app, PrepSpace, has enabled us to maintain the highest level of service (and improve our offerings). I have also invested in hiring a top-notch senior team.
How do you stay informed about the latest trends and changes in college admissions and education consulting?
By being a member of professional organizations like NACAC and IECA, I am able to stay well-informed and keep ahead of all changes to the profession. In addition, we have a professional development series with guest speakers from a variety of related fields and organizations. We have hosted guest speakers specializing in areas such as financial aid and gap year programs and representatives from specific colleges where we have high interest. Most importantly, we rely on our collective "brain trust" of counselors, who represent the best in the business and make sure we are all kept informed and updated. Lastly, we collect extensive data, both externally available and specific to Premium Prep students, and use that data to make precise and highly informed decisions about how best to guide students and families.
Can you discuss a particularly successful case or a turning point for Premium Prep that helped establish your reputation in the industry?
Covid was a surprise boom for us. Once we got past the shock of a "new normal," families realized the college admissions landscape had dramatically shifted. The fact that we had long relied on a remote-only business model–believing that the best counselor-student match was more important than location–meant that we were ready for the onslaught of inquiries and new clients. We also were distinct in the types of counselors we hired: only recognized experts in the field with years (usually decades) of experience in high schools, working closely with a wide variety of students and families. We were perfectly poised to provide the best service in this new and continuously evolving landscape. Recognizing this, we doubled down on our model, hiring more counselors that would work well within it and developing additional systems to facilitate and improve our services, while also increasing our offerings to include a wider range of services and price-points.
How do you measure success for your business, and how do you ensure continuous improvement in your services?
Every decision we make is based first and foremost on what is best for our STUDENTS. This comes before everything, even when it might hurt the short-term bottom line. We also treat our counselors extremely well, both in terms of compensation and respect for their extensive expertise and experience. This ensures our students get the best quality counseling and support possible. We are also determined to reach more students, from more backgrounds. To this end, we have developed a much more affordable "hybrid" program that innovatively combines one-on-one counseling with extensive asynchronous video-based instruction, administered via a customizable Learning Management System (LMS). We also offer a unique scholarship program called PrepUp, which serves ambitious students who could not otherwise afford our services.
Could you talk about how technology has impacted your business, and what tools or software you consider essential for your operations?
Our customized Web App PrepSpace has been a game changer. It allows us to see everything we need about a student in one space to ensure we are giving them the best guidance. It also allows our students and families to have a one stop shop for everything–student documents, test scores, transcript, college list etc. We also buttress our student-centric approach with concrete data. We collect both externally available and company-specific data, which helps us make precise and highly informed decisions about how best to guide each student and family.
What strategies do you use to build and maintain strong relationships with your clients throughout the college application process?
As with admission expertise, when it comes to client relations, there is nothing more impactful for us than our extremely rigorous hiring process. We only hire the best, most dedicated and experienced career professionals with years (usually decades) of experience in the field and with only the highest character. Many of our competitors hire from other industries such as test prep, teaching or admissions–admirable fields but no substitutes for college counseling experience in an elite high school. This is where one gets the real training, and this is what distinguishes Premium Prep. We then train counselors to make the transition from school counseling to private counseling. Once that happens, they are in an unparalleled position to develop the most authentic, effective relationships with their students and families.
In the competitive world of college admissions consulting, how do you ensure that your services remain personalized and tailored to each student?
This is where our senior team has been invaluable. As our company has grown, I knew I needed to seek out others to help run the company and be a support to our team. My Executive Vice President or I meet with each counselor, one-on-one each month to discuss each and every student and offer feedback on their progress. Our Senior Writing Specialist likewise meets with each Writing Specialist each month. This way, each Premium Prep student has multiple sets of "eyes" on their process and can benefit from our collective experience. The senior team meets weekly to discuss key issues and topics and any emerging issues, challenges, or problems. Our extensive professional development program ensures that counselors are kept up-to-date and continue to share experiences and develop their skills. Our senior team attends professional conferences and seminars so we always remain fully informed, proactive, and able to coach and support our team to the fullest extent possible. This "trickles down" to each and every Premium Prep student. There is nothing more important to us than ensuring that each family receives precisely the help and guidance they need most.
Can you share how you've scaled your business and any plans for future expansion?
We have been growing significantly over the past five years from a business centered in a few key markets to a truly national (and international) firm. While maintaining our commitment to customized guidance, we have worked hard to standardize our practices, enabling us to grow without any loss of quality. Indeed, our systems have resulted in better quality across the board. These include our web app, PrepSpace and developing key partnerships with various organizations that share our values and demographics, leading to important customer pipelines. We have also diversified our counseling programs, including more affordable options. Lastly, the establishment of my senior team has allowed me to be more outward-facing, to develop such partnerships and think in a holistic way about how to grow most effectively and in line with our student-centric values. We are now poised to consolidate our national presence and serve exponentially more families.
How do you foster a company culture that aligns with Premium Prep's mission and values, and why is that important to you?
I often call Premium Prep my third child. It requires love, nurturing, time, and attention. I care deeply about our students, their families and our team. We often refer to ourselves as the Premium Prep family, because that's what the culture feels like. We celebrate each other's milestones: birthdays, weddings, births etc. and are also there for each other's setbacks and challenges – this pertains to personal and professional. We are also committed to serving our community. In addition to expanding our services to include a range of price-points and developing PrepUp, our scholarship program, we regularly participate in local events at public school and libraries and free webinars, offering advice and helpful information to the community at large.
Comments
Alyse Levine's Journey to Reshaping College Admissions
Subscribe to Our Newsletter
Join our exclusive community! Subscribe to our newsletter
and gain insider access to cutting-edge business insights and trends.
Thank you for subscribing! We can't wait to share our latest news and updates with you. Get ready for exciting content in your inbox.