Back to Interviews with Entrepreneurs
The Art and Business of Photography with Kathryn Hayden
Written by: Carolyn Young
Carolyn Young is a business writer who focuses on entrepreneurial concepts and the business formation. She has over 25 years of experience in business roles, and has authored several entrepreneurship textbooks.
Published on November 10, 2023
Updated on November 14, 2023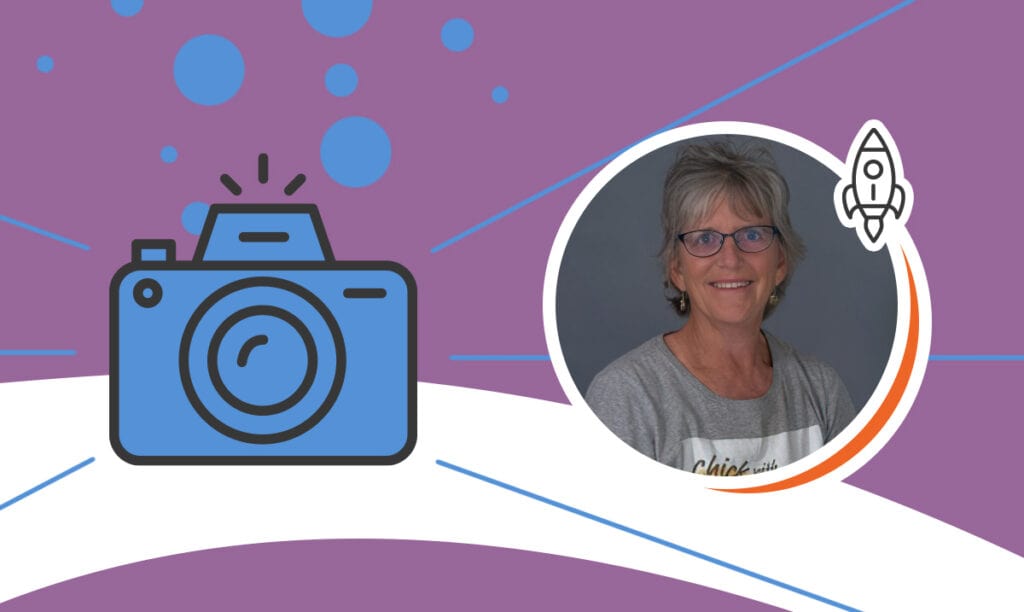 In the enchanting landscape of Northern New Mexico, where the horizon stretches endlessly under a canopy of azure skies, there's a story being told through the lens of Kathryn A. Hayden, the creative force behind Chick with Clicks. Kathryn's camera is not just a tool but a wand she wields to capture moments of raw emotion, candid joy, and unspoken bonds. From the intimacy of a family portrait to the grandeur of a wedding celebration, from the silent tales etched in real estate to the laughter-filled frames of adventure outings, her portfolio is as diverse as it is deeply personal.
Today, we sit down with Kathryn in her sunlit studio, surrounded by a kaleidoscope of images that whisper tales of love, life, and the beauty of connection. This is not just an interview; it's a journey into the heart of a photographer who has turned her passion into a thriving business. As she shares her insights, we're not only given a glimpse into the soul of Chick with Clicks but also valuable lessons for anyone dreaming of turning their photography hobby into a successful enterprise.
Join us as we delve into the world of Kathryn A. Hayden, where every click is a story waiting to be told and every photograph a cherished memory in the making. Whether you're an aspiring photographer, a seasoned entrepreneur, or simply a lover of beautiful stories, there's inspiration here for everyone.
Starting Photography Business
SBS – What initially inspired you to start your photography business, Chick with Clicks?
Kathryn – I wanted to expand beyond showing my fine art photography, both to supplement income and to get involved with the Taos community — the people, the businesses, and the visitors. I have been involved with photography since my dad started teaching me on a Pentax camera. My interest has grown over time — first doing part-time, then finally making the leap to do what I really wanted to do and start the photography business. I have come to believe it is important to do what you enjoy, combined with a sound strategy of how to make it work financially.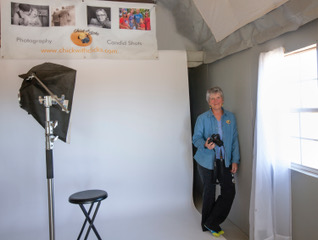 Choosing a Niche in Photography
SBS – How did you decide to focus on the specific niches of photography that you currently offer?
Kathryn – It's been an evolution. First, I started with just fine art photography — but it is a challenge to make a living as galleries take a large percentage for showing in their places, and shows are extremely draining and can also have significant associated costs. So I added the Chick with Clicks's focus for on-site and studio photography and did well there, but there was increasing competition and with that expectation of reduced pricing. I now focus on the niche of real estate photography which is a real need in this area that only a few people have been doing, and it has been successful for me. I do still offer on-site photography but just on a more limited basis.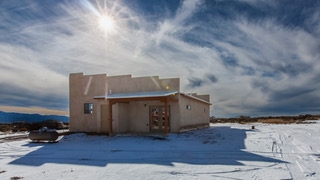 Crafting Personalized Photo Shoots
SBS – Can you share some strategies for creating personalized photo shoots that truly capture your clients' personalities and connections?
Kathryn – Make it fun and comfortable. I will do some formal shots, but then we have fun. I take more photos than many other photographers so I can get people to loosen up. I encourage them to let me know what they want in the photos, along with my own suggestions. I am known for getting the candids and personalities.
In family photos, I'll bring fun things to make them laugh (clown nose and wig), and often the adults get involved as well. I always ask for one or two really funny poses — and it is fun to see what folks come up with. For real estate photography, it is not about people but the properties. It is important to understand what the client wants and try to get the essentials along with some things they may not have thought about.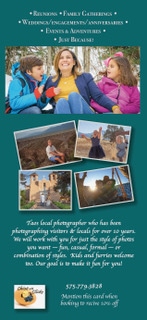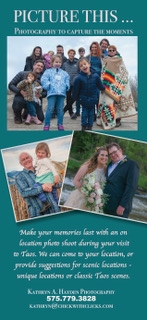 Photography Gear
SBS – What essential equipment did you start with, and how have your gear and technology needs evolved over time?
Kathryn – Primarily Canon 5D Mark II with professional zoom lenses. I then added the lighting — flashes and accessories, traveling and studio lighting, and umbrellas. I then added Sony ARII and then upgraded to Sony A9 — with all the related flashes and accessories for the Sony — as a different system than Canon has required getting almost all new accessories from flashes to batteries (internal and external) and remote triggers.
While you can start out with one camera, it is good to have two so you have a backup in case something happens to one, especially when on location. This really applies to all equipment — batteries, camera cards, flashes, etc. This may be something to add as expenses allow, but it is an area to plan for. As I have expanded into real estate photography, I now have drones and associated equipment.
It is also equally important to have a good computer with large enough storage and memory for the heavy lifting of editing — most, like me, use Adobe Lightroom and Photoshop, and these use a significant amount of processing power. Get a decent-sized monitor, as it makes working with photos much easier. Also, a pen tablet really is essential for working with photos.
Developing Photography Skills
SBS – How did you develop your skills as a photographer, and what resources would you recommend to beginners?
Kathryn – One good camera and one good pro lens are essential; you can get started with this. Adding flash and lighting is a HUGE effort and learning curve, and there are a lot of photographers that only do natural lighting for this reason. Start small and expand as skills improve. Work with other people. Try out new things, and make sure you are doing what you enjoy. Take advantage of online training — there are lots out there, and it will really help improve your skills. In-person is also good if you can afford it. Do talk to other photographers — most are willing to share their knowledge. Make sure to develop not only the photography skills but also the associated editing skills/processes.
Marketing Strategies
SBS – What marketing strategies have been most effective in attracting clients to Chick with Clicks?
Kathryn – By far, the number one marketing strategy that has worked for me is the name Chick with Clicks — it's memorable, and I have gotten much interest directly as a result of the name. Beyond that, it is the basics: post on social media and go to local events. I work with the local Chamber as their photographer, which gives me a lot of visibility. Talk to people to spread the word. Make sure to have a website. Ask clients to share reviews on Google.
I continue with some shows for fine art photography, and that does give that work visibility. For real estate photography, referrals have been the best marketing tool. I focused on the largest real estate group in the area and have gotten a lot of business from them. I make sure to let people know that is my focus, and the word does get out.
Pricing Structure
SBS – How did you determine your pricing structure, and what advice do you have for new photographers trying to set their prices?
Kathryn – This is challenging. The standard recommendation is to base your pricing on the cost of doing business — figure out all your expenses and then price so you can make a profit. If you are doing full-time, it is really important to get this right. Some markets can be challenging if there is a lot of competition or it's a smaller area. That is a challenge for me. I can't price the same as what I would in a larger city. There just isn't the economics here. So I do look at the cost of doing business, but I really have to balance what people in the area are willing to pay. It's not always easy to figure out this balance, but it is a key to being successful.
Balancing Business and Personal Life
SBS – Running a photography business can be demanding; how do you manage work-life balance?
Kathryn – It can be a challenge. What I try to do is not to space too many shoots back to back, especially on the same day, and make sure I allow the time for the editing process, which can take a significant amount of time, so it's important I do schedule this and then can better block out time for the balance. I still am not where I would like to be with this, but that is my goal.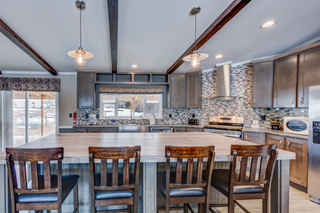 Creating Memorable Client Experiences
SBS – Can you describe some ways you ensure a positive and memorable experience for your clients?
Kathryn – Again, make it fun — and really work with them to get photos that they feel good about. And as said, always make sure to capture some candids.
Handling Difficult Situations in Photography
SBS – How do you handle difficult situations or challenges that arise with clients or during shoots?
Kathryn – Just have to be OK with their input. I often will go ahead with what they want but make sure to do what I think will make the best photos. Sometimes it is the editing process, and I do have a policy of limited edits without additional payment. In one case, I ended up refunding the client, but that is one out of hundreds.
The other thing that can happen is people come unprepared, especially in studio and portrait shots — lots of lint on their clothes and such. I try to help get that off and often have to clean up in editing. Other challenges are things like having to shoot in harsh sunlight. This happens quite a bit as a lot of people want outside shots here — and this includes weddings. I let them know what will work best, but we may have a bit of an issue — and I really can't use umbrellas much here as it is often super windy. A lot of time in business shots, there is limited space and clutter, and I just have to work with them to make the best of the situation. I do typically bring a backdrop, which does help with this.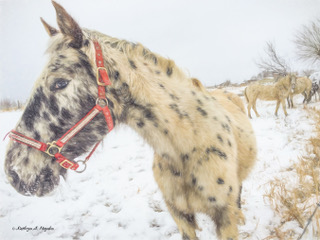 Keeping Up with Photography Trends and Technology
SBS – With the constant evolution of photography technology and trends, how do you ensure you stay up-to-date and continue learning in your field?
Kathryn – I do a lot of online training to keep up to date, and I'm trying out the advice and things learned through these resources — so it's a combination of keeping up to date and trying out the new technologies. One thing to consider is that you don't always need the latest and greatest — there are always new cameras and lenses coming out, and you don't have to buy new ones just because they are the latest. Make sure it is really something you need before spending the high costs of a lot of this technology.
Future Plans
SBS – What future plans do you have for your business, and what advice would you give to someone looking to start their own photography business today?
Kathryn – Continue to focus and market the real estate industry. This includes expanding what I do, such as adding drone photography which is essential to real estate photography.
Advice for Aspiring Photographers
SBS – What key pieces of advice would you offer to aspiring entrepreneurs looking to start their own photography business?
Kathryn – For starting a business, again, start small — don't try to go out and do everything at once. Go with the skills you have when you start, and then start building off of that. Doesn't mean you have to be perfect, but you want to be able to deliver photos that people are happy with, as that will be key to marketing — referrals — and you definitely don't want to start out with a bad reputation. And it doesn't mean you can't have big plans and goals. It is just important that you do so with realistic steps and timing to achieve these goals.
Many recommend not being 100% dependent on the photography business when starting out, as this is a lot of pressure. Once you have a base, you can gradually build the photography business to the point where you can make it 100%. Again, make sure you have both base photography equipment, along with the computer equipment you will need to work with photos.
Look at your market. What is the need? How much competition is in the area? What can you offer that is a unique experience? Can you provide a niche area of focus? Also, make sure you enjoy what you are doing and not just do it for the money… it makes a difference in how you approach the interaction with clients. It is one reason I have become known as a photographer who captures candids and personalities.
And I've been willing to expand and refocus — this is key — don't get locked to only one area — you want to be consistent for potential clients, but you also should be open to expanding or refocusing when situations arise that are conducive to do so.
Make sure you understand the business side: finances, taxes, how to be your own computer tech person, etc. This is really important. Get all these things in place before you dive in. Utilize places like the Small Business Administration to help.
Again, do make sure you have the equipment you need but also understand you can build up on what you have — add as you can afford to do so and as you really need. Getting all the equipment you need can be quite expensive, so make sure to work from a budget. If your photography does include working with people, make sure you make personal connections — don't make it just about the shot. You will get better results.
Comments
The Art and Business of Photography with Kathryn Hayden
Starting Photography Business
Choosing a Niche in Photography
Crafting Personalized Photo Shoots
Photography Gear
Developing Photography Skills
Marketing Strategies
Pricing Structure
Balancing Business and Personal Life
Creating Memorable Client Experiences
Handling Difficult Situations in Photography
Keeping Up with Photography Trends and Technology
Future Plans
Advice for Aspiring Photographers
Subscribe to Our Newsletter
Join our exclusive community! Subscribe to our newsletter
and gain insider access to cutting-edge business insights and trends.
Thank you for subscribing! We can't wait to share our latest news and updates with you. Get ready for exciting content in your inbox.