Back to Registered Agent Guides
Pennsylvania Registered Agent for an LLC
Written by: Natalie Fell
Natalie is a business writer with experience in operations, HR, and training & development within the software, healthcare, and financial services sectors.
Edited by: David Lepeska
David has been writing and learning about business, finance and globalization for a quarter-century, starting with a small New York consulting firm in the 1990s.
Updated on May 1, 2023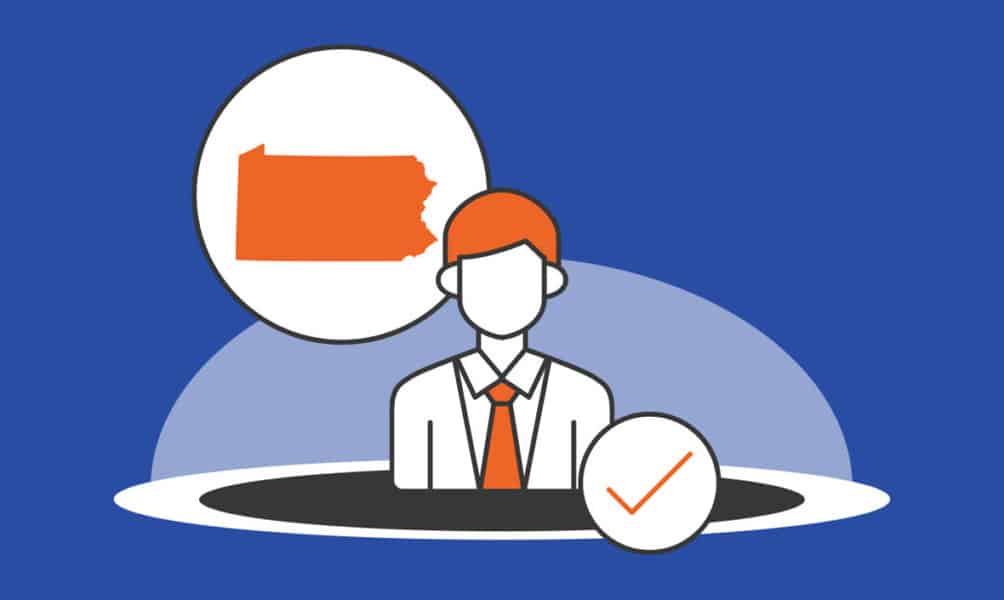 Pennsylvania Registered Agent for an LLC
What Is a Registered Agent?
Pennsylvania's Registered Agent Requirements
Responsibilities of a Registered Agent
Advantages of a Registered Agent Service
Choose Your Registered Agent Service in Pennsylvania
How to Appoint Your Registered Agent in Pennsylvania
Conclusion
If you're thinking of forming a limited liability company (LLC), you should know that in Pennsylvania you will need a registered agent to handle all of your official paperwork. The registered agent, which is also required for corporations, LLPs, and nonprofits, is a specific role that involves several key considerations and restrictions, as detailed below.
What Is a Registered Agent?
A registered agent, also known as a commercial registered office in Pennsylvania, is a person or business authorized to accept legal, tax, and financial documents on behalf of your business. Some states do not require a registered agent, but in Pennsylvania your LLC needs a registered agent.
Pennsylvania's Registered Agent Requirements
In Pennsylvania, you can be your own registered agent for your LLC, or it can be another member of the LLC, an outside individual or a qualified business service.
In Pennsylvania, the requirements to be a registered agent are:
Must be 18 years or older
Must be a Pennsylvania resident OR
Must be a business that provides registered agent services.
Must have a physical, registered office address in the state of Pennsylvania.
Be personally available during normal business hours
If the agent is a business entity, it's registered to operate in the state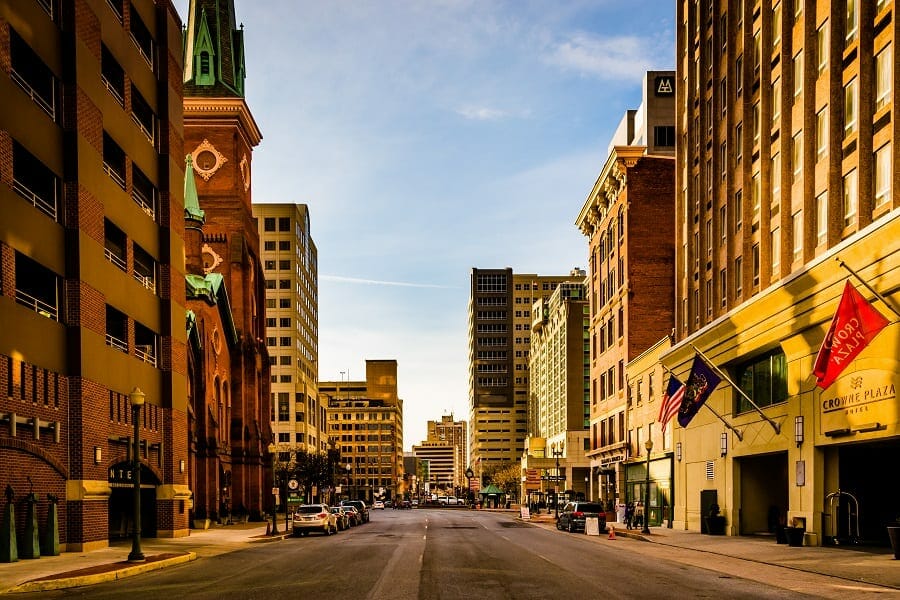 Responsibilities of a Registered Agent
Essentially, the purpose of a registered agent is to ensure compliance with state laws and to make sure all official matters are handled in a timely manner. Having one person or entity handle state documents helps ensure nothing is missed, helping avoid potential potholes.
Documents that the agent may receive include:
Tax forms and documents
Government correspondence
Legal documents
Summons documents in case of a lawsuit
Advantages of a Registered Agent Service
A registered agent service is a professional service that will handle official correspondence and documents for your business. Registered agents ensure that all official correspondence is handled on time and keep copies of documents for you. They also keep track of deadlines and send reminders of things you need to file, such as tax forms and annual reports.
A registered agent service will help keep you in compliance with the law and save you time by keeping track of key documents and filing deadlines. This also frees you up to focus on growing your business. The agency will also offer support if problems or questions come up.
Using an agency enables you to have flexible hours. If you are your own registered agent, you must be personally available from 8 AM to 5 PM at your registered agent address. If you use an agency, they are available during those hours and you are free to focus on growing your business.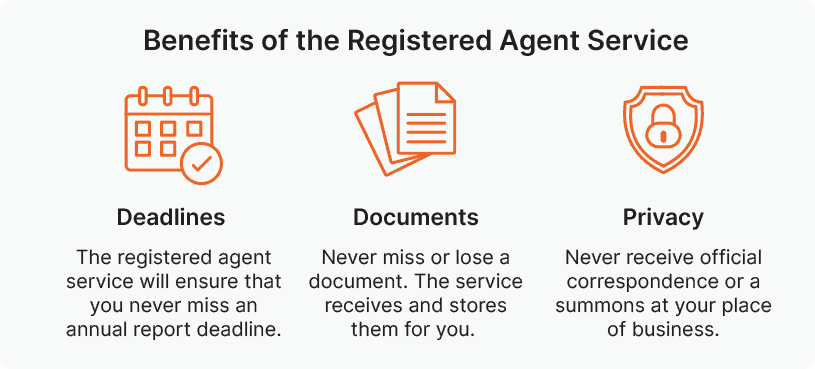 Choose Your Registered Agent Service in Pennsylvania
If you use a national agency, they will help you form an LLC or corporation in another state or multiple states where you do not have residency. A good agency also offers a level of privacy, as you would never be served with a summons at your business in front of customers or employees.
You need a service that has an office in Pennsylvania, but you may want to choose a national service so you have the flexibility to form LLCs in other states. Other than that, you should choose a service that offers:
Compliance management, to send reminders of key deadlines
Document copying and digital storage so you can access documents online
Availability during the required hours, with prompt customer service
Service in all 50 states and US territories
How to Appoint Your Registered Agent in Pennsylvania
When you form your LLC, your registered agent information is required on the certificate of organization.
NOTE: Unlike other states that specifically require registered agent information on their paperwork, PA keeps a record of the registered office for Service of Process purposes. On the form, you'll either need to provide your registered office address OR the name of your commercial registered office and their county.
When you file your certificate of organization, the registered agent is officially registered as your agent as soon as your LLC filing is approved. You can file your certificate of organization in Pennsylvania online, or you can download the form and file by mail.
NOTE: If you don't already have a PA Business OneStop account, you will need to create one before filing online.
If you want to file by mail, you can download the form and mail the certificate of organization and the $125.00 filing fee to:
Pennsylvania Department of State
Bureau of Corporations and Charitable Organizations
P.O. Box 8722
Harrisburg, PA 17105-8722
Phone: (717) 787-1057
Website: www.dos.pa.gov/corps
Once you have chosen your registered agent, whether it's you, another member, or a professional service, you do not need to register the agent with the state. Instead, in Pennsylvania your registered agent just needs to be named on your certificate of organization, along with address and other relevant information, and the state will record this as your LLC's official registered agent.
Conclusion
In Pennsylvania, having a registered agent is legally mandated. If you would prefer not to deal with the added hassle yourself, you might consider hiring a professional service, which will ensure your LLC's compliance with all state regulations and renewal requirements and simplify expansion beyond your state.
Keep in mind that registered agents provide valuable, and necessary, services for your business.
Comments