How to File an LLC Annual Report in Wyoming
Written by: Natalie Fell
Natalie is a business writer with experience in operations, HR, and training & development within the software, healthcare, and financial services sectors.
Edited by: David Lepeska
David has been writing and learning about business, finance and globalization for a quarter-century, starting with a small New York consulting firm in the 1990s.
Published on July 8, 2022
Updated on May 8, 2023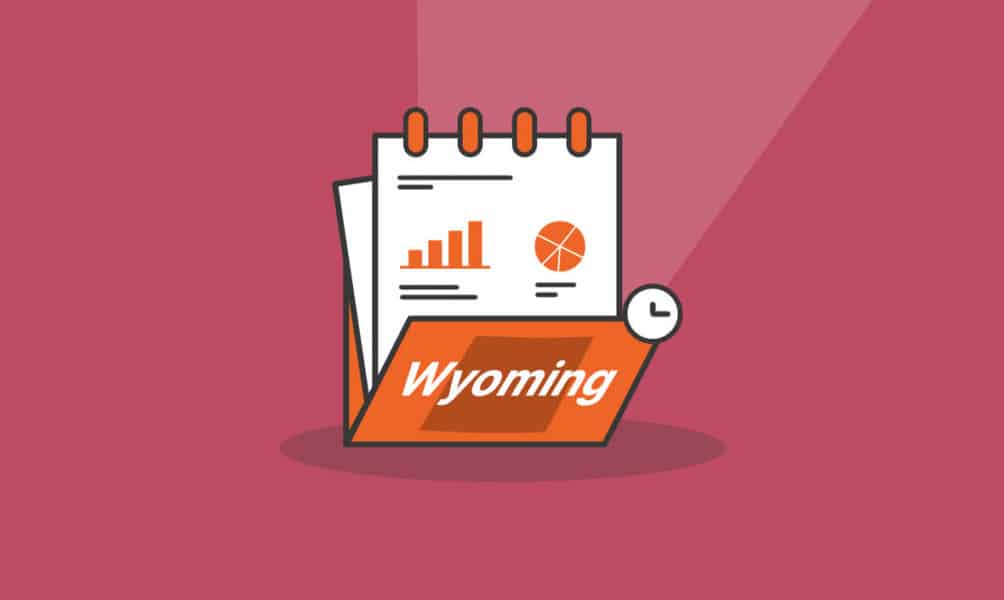 In Wyoming, your LLC is legally required to file an annual report with the state. Failure to do so can lead to the closure of your business, so it's crucial that you stay up-to-date.
What Is an Annual Report?
Your LLC must file an annual report, also known as a statement of information, with your state to keep your company in good standing.
Who Needs to File an Annual Report?
Any business that is legally registered with the state of Wyoming must file this report, which includes detailed information about your business.
How to File a Wyoming Annual Report
In Wyoming, the annual report is filed with the Secretary of State. You can file online by visiting the Wyoming Business Center through the Secretary of State website and taking the following steps.
Go to the Annual Report page and click File or Print Your Annual Report Now to begin. NOTE: Once you start the form wizard, you will have 30 minutes to complete the process. Make sure you have all of the information you need before you get started.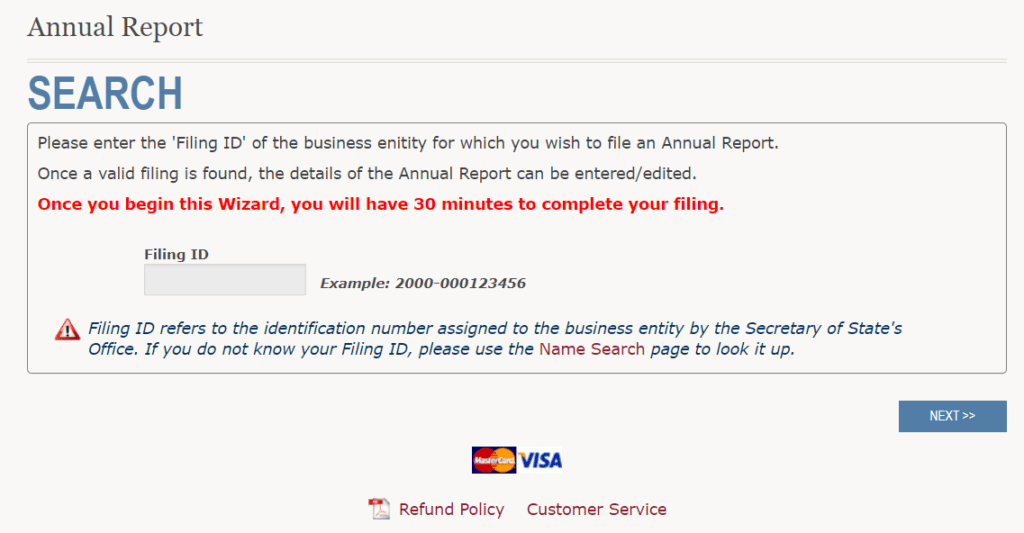 To begin, enter your filing ID number. If you need to look it up, you can do so on the filing search page by entering your business name.
Once you have completed the form, you will have the option to submit your information online through the portal, or print and mail a hard copy.


The mailing address for submissions is:
Wyoming Secretary of State
Herschler Building East
122 W 25th Street, Suite 101
Cheyenne, WY 82002-0020
You can also submit your annual filing via fax ((307) 777-5339) or via email: [email protected]
Lastly, enter your payment information to pay the fee or mail your paper submission along with a check. The filing fee in Wyoming is $60 or $0.0002 on every dollar of your assets, whichever is greater.

If you are filing online, there is an additional convenience fee added. The convenience fee amount depends on the total amount of your filing. Refer to the following chart: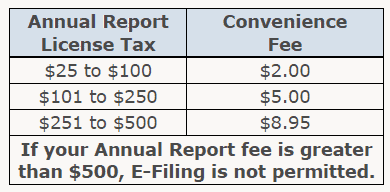 NOTE: Annual reports with filing fees greater than $500 cannot be submitted online.
In Wyoming, annual reports are due on the first day of the month in which you initially formed your company. For example, if your business officially began on April 25th of this year, your first annual filing will be due on April 1st of next year.
There are no fees associated with late filings, but your business will be considered delinquent on the second day of the month following its due date. If you do not file your annual report within 60 days of the due date, the business entity will be administratively dissolved.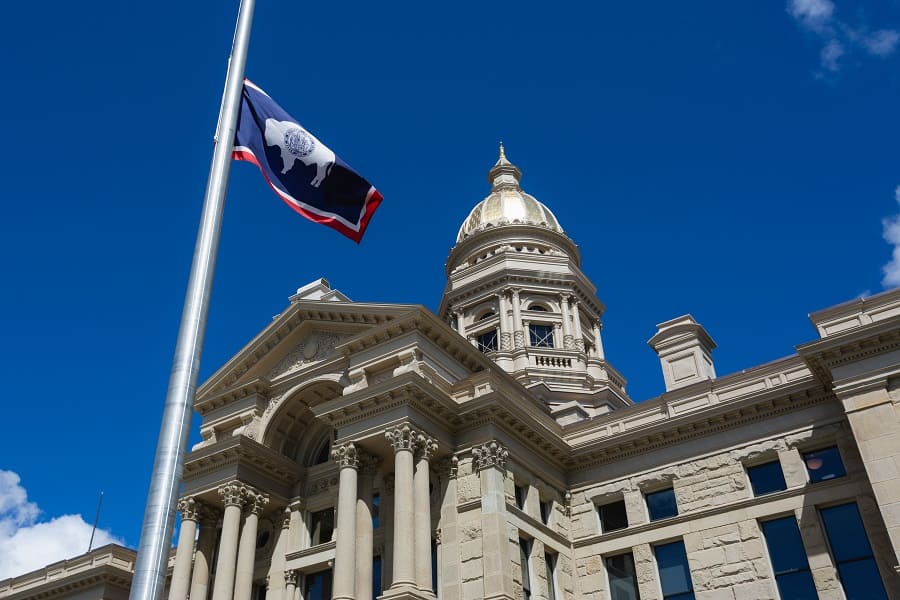 Filing Fee
As mentioned above, the fee for filing an annual LLC report in Wyoming is $60 or $0.0002 of your total assets, whichever is greater. If you file online, an additional convenience fee will be added. Filings greater than $500 cannot be submitted online.
What Happens After I File my Wyoming Annual Report?
After you file your report, you will receive a notification of any errors or omissions, or confirmation that your report has been filed. If you receive a notification, it's crucial that you respond quickly and address any errors in order to avoid penalties.
Conclusion
Filing an annual report is a requirement for LLCs in Wyoming, so it's crucial that you take the time to accurately fill out the form and file with your state in a timely manner. This will ensure your company is allowed to operate uninterrupted and with no legal penalties.
Comments
How to File an LLC Annual Report in Wyoming
What Is an Annual Report?
Who Needs to File an Annual Report?
How to File a Wyoming Annual Report
What Happens After I File my Wyoming Annual Report?
Conclusion
Subscribe to Our Newsletter
Join our exclusive community! Subscribe to our newsletter
and gain insider access to cutting-edge business insights and trends.
Thank you for subscribing! We can't wait to share our latest news and updates with you. Get ready for exciting content in your inbox.