How to File an LLC Biennial Report in Iowa
Written by: Carolyn Young
Carolyn Young is a business writer who focuses on entrepreneurial concepts and the business formation. She has over 25 years of experience in business roles, and has authored several entrepreneurship textbooks.
Edited by: David Lepeska
David has been writing and learning about business, finance and globalization for a quarter-century, starting with a small New York consulting firm in the 1990s.
Published on July 8, 2022
Updated on May 7, 2023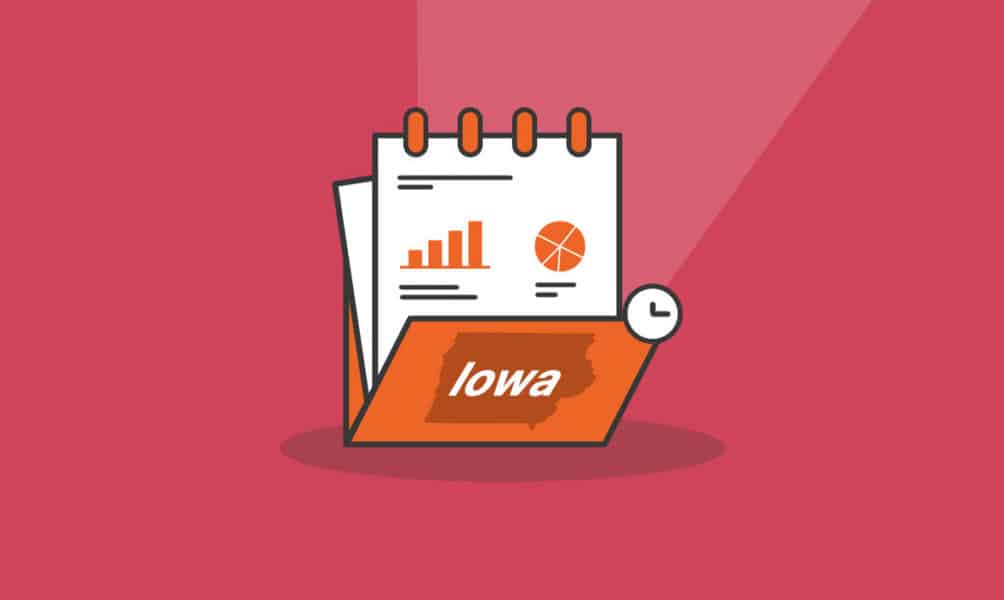 In Iowa, your LLC is legally required to file a biennial report with the state. Failure to do so can lead to fines and even the closure of your business, so it's crucial that you stay up-to-date.
What Is a Biennial Report?
Your LLC must file a biennial report, which is an annual report in most states, with your state to keep your company in good standing.
Who Needs to File a Biennial Report?
Any business that is legally registered with the state of Iowa must file this report, which includes detailed information about your business.
How to File an Iowa Biennial Report
In Iowa, the biennial report is filed with the Secretary of State. You can file online by visiting the Iowa fast track filling website and taking the following steps.
Go to the fast track filing website and log in to your account
Fill out the biennial report form
Pay the $30 fee and file your report
If you choose to file by mail, there is no specific form to fill out. You'll need to create your own report that includes:
The name of the company
The street address of the company's registered office, the name of its registered agent at that office, and the consent of any new registered agent
The street address of its principal office
You'll mail your report, along with the $45 fee, to:
Business Services
First Floor, Lucas Building
321 E. 12th St.
Des Moines, IA 50319
Phone: 515-281-5204
In Iowa, biennial reports are due every other year by April 1st. The penalty for filing late is $0, but the penalty for failing to register a report altogether is the dissolution of the LLC.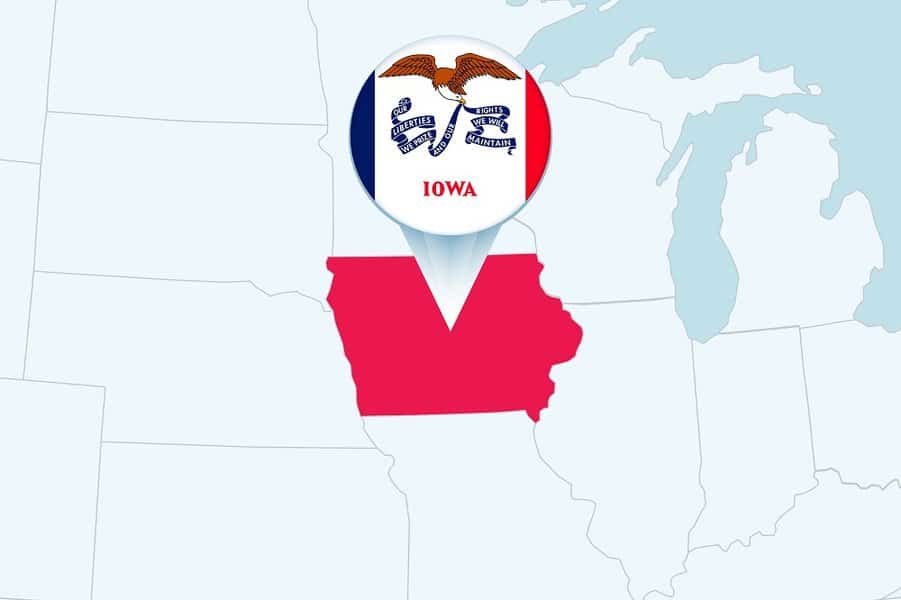 Filing Fee
As mentioned above, the fee for filing an annual LLC report in Iowa is $30 when filed online or $45 if filed by mail.
What Happens After I File my Iowa Biennial Report?
After you file your report, you will receive a notification of any errors or omissions, or confirmation that your report has been filed. If you receive a notification, it's crucial that you respond quickly and address any errors in order to avoid penalties.
Conclusion
Filing a biennial report is a requirement for LLCs in Iowa, so it's crucial that you take the time to accurately fill out the form and file it with your state in a timely manner. This will ensure your company is allowed to operate uninterrupted and with no legal penalties.
Comments
How to File an LLC Biennial Report in Iowa
What Is a Biennial Report?
Who Needs to File a Biennial Report?
How to File an Iowa Biennial Report
What Happens After I File my Iowa Biennial Report?
Conclusion
Subscribe to Our Newsletter
Join our exclusive community! Subscribe to our newsletter
and gain insider access to cutting-edge business insights and trends.
Thank you for subscribing! We can't wait to share our latest news and updates with you. Get ready for exciting content in your inbox.