Back to Interviews with Entrepreneurs
Interview with Vinay Kevadiya, Founder of Upmetrics
Written by: Carolyn Young
Carolyn Young is a business writer who focuses on entrepreneurial concepts and the business formation. She has over 25 years of experience in business roles, and has authored several entrepreneurship textbooks.
Published on October 13, 2023
Updated on November 14, 2023
A robust business plan is the cornerstone of success in the dynamic landscape of startups and entrepreneurship. Yet, crafting a comprehensive plan, complete with financial projections and market analysis, can be daunting. This is where Upmetrics steps in, offering a streamlined solution for the modern entrepreneur.
Today, we have the privilege of speaking with Vinay Kevadiya, the visionary behind Upmetrics. We'll delve deep into the motivations that led to the creation of this platform, the cutting-edge technologies that drive it, and the unique features that set it apart in a saturated market. Join us on this enlightening journey as Vinay shares the story of Upmetrics, from its initial challenges to its present-day triumphs, and offers insights into the evolving world of business planning.
The Inspiration Behind Upmetrics
SBS – What inspired you to start Upmetrics?
Vinay – Well, Upmetrics wasn't the first SaaS product we tried to build. In 2017, we worked on a few ideas to develop SaaS products and apps, spent crucial efforts and resources, and eventually launched some of them. However, it didn't go as we planned and failed.
You don't realize what went wrong the first time, but you start taking things seriously after the second failure. We decided to figure out where did we go wrong. Of course, there were multiple reasons and mistakes. Still, we found something common that we overlooked in the earlier attempts — a proper plan to start, launch, and operate a business successfully.
We grabbed a few templates and Excel sheets to create our business plan, but we soon realized it wouldn't be an easy task using these traditional methods. No wonder we ended up with an unstructured plan with incomplete financial projections as the first draft.
Eventually, we got through, but the worrisome thing was that almost every entrepreneur was making that same mistake or using traditional tools that are complex, super-expensive, and no good for new-age entrepreneurs. To overcome this problem, we came up with a simple solution. We decided to create a platform where anyone can write their business plan and prepare financial forecasts without having professional skills.
Our platform will allow users to pick the desired template for various industries to write a business plan. These templates will include a guide to help you get through each stage of your business planning process. Automated financial calculators and forecasting tools will make financial planning easier. The user only has to answer a few questions and let the tool prepare accurate financial forecasts.
And that's how the idea of Upmetrics was born.
Validating the Idea and Demand
SBS – Before launching Upmetrics, how did you validate the idea and ensure there was a demand for such a business plan software?
Vinay – It wasn't something we directly rushed into. We conducted a small survey of our own before we decided to pursue the idea of Upmetrics. We contacted and interviewed 15+ business planning consulting firms to learn their business planning process and how they prepare plans for their clients using Word docs, Excel sheets, and traditional one-fit-for-all templates.
We also jot down some critical issues they faced, like back-and-forth approval and overseas/remote team collaboration issues. We also interviewed several entrepreneurs and asked them how they prepare their business plans; most said they would outsource their business plans just because they don't know how to set up those Excel financial formulas.
We also conducted market research via SEO tools like Semrush and Google keyword planners; there are enormous volumes for "how to write a business plan" and "business plan templates" — many people are searching for business planning needs.
In short, we ticked off all our boxes while researching and being sure about pursuing Upmetrics.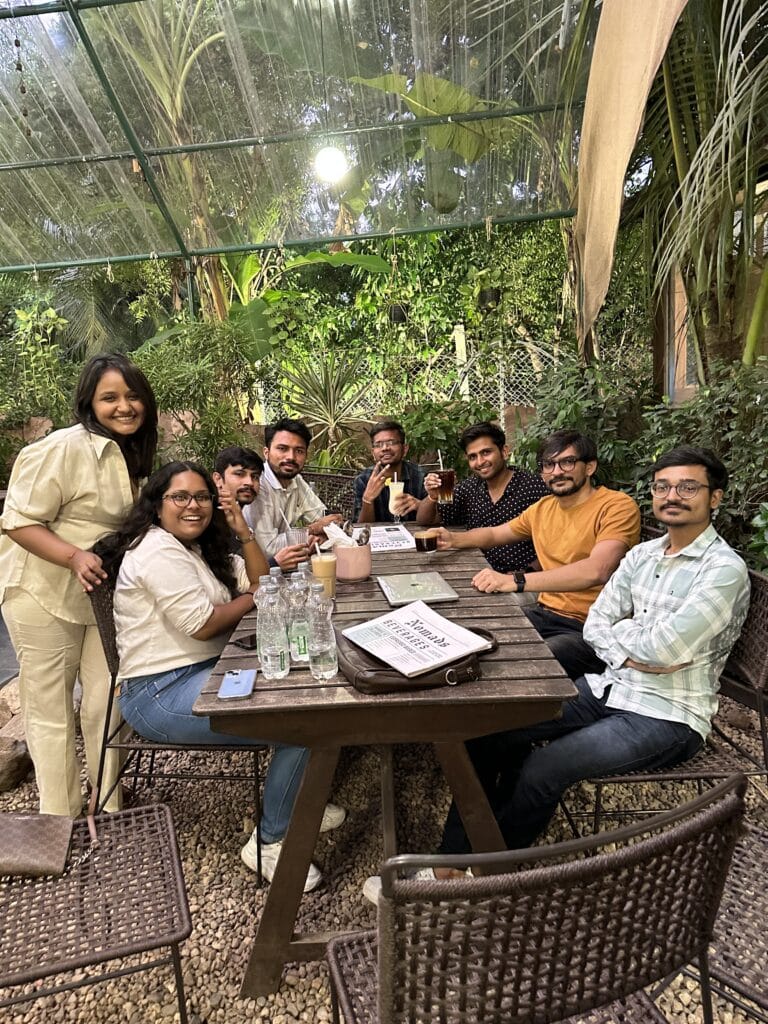 Technologies Powering Upmetrics
SBS – Can you shed some light on the technologies that power Upmetrics?
Vinay – Upmetrics is a cloud-based SaaS software accessible anywhere and anytime without worrying about downloading or installing anything on your system. It is built on MeteorJS, providing our users with a real-time experience. We have overcome tedious form submissions with our modern real-time interface.
Thanks to the AI revolution, we could make it even simpler for our users. We recently released Upmetrics AI Assistant for them. AI assistance helps our users to seek side-by-side guidance on business planning. It helps them to plan what revenue streams they should choose and what expenses they have to consider; it is more like a human consultant for our users.
Setting Upmetrics Apart from Competitors
SBS – What sets Upmetrics apart from its competitors?
Vinay – As I said earlier, we did a fine job researching and understanding the competition and market. Thanks to those efforts, we developed a tool that sets itself apart from the competition with its unique features.
Here are some of Upmetrics' unique features that set us apart from our competition:
Real-time interface — Based on our research, collaboration was one of the significant issues business consultants faced while working for their clients. The real-time interface features allow you to collaborate and work with your team members in real time, reducing the extra time spent on Zoom meetings discussing changes.
AI assistance — There aren't many AI-powered business planning tools that also provide all the functionalities that we do. Upmetrics AI Assistant can assist in writing a business plan, suggesting revenue streams, and creating a pitch deck. We are constantly working on it to bring new AI-powered features to make things easier for users.
One-stop solution — There are various tools available to create pitch decks, financial forecasts, and business plans. But, as an entrepreneur, you want a tool that provides a one-stop solution — and Upmetrics does that well. Upmetrics provides all the features in one software; it's one of our biggest advantages.
Competitive pricing — There is no denying some tools match our offerings, but not at the exact pricing. We claim to be one of the most competitive business and financial planning solutions for entrepreneurs and small business owners available in the market.
500+ business plan templates — We have 500+ industry-specific business plan templates directly imported into our business plan builder, so our users won't have to create anything from scratch. They can simply select the template and start editing.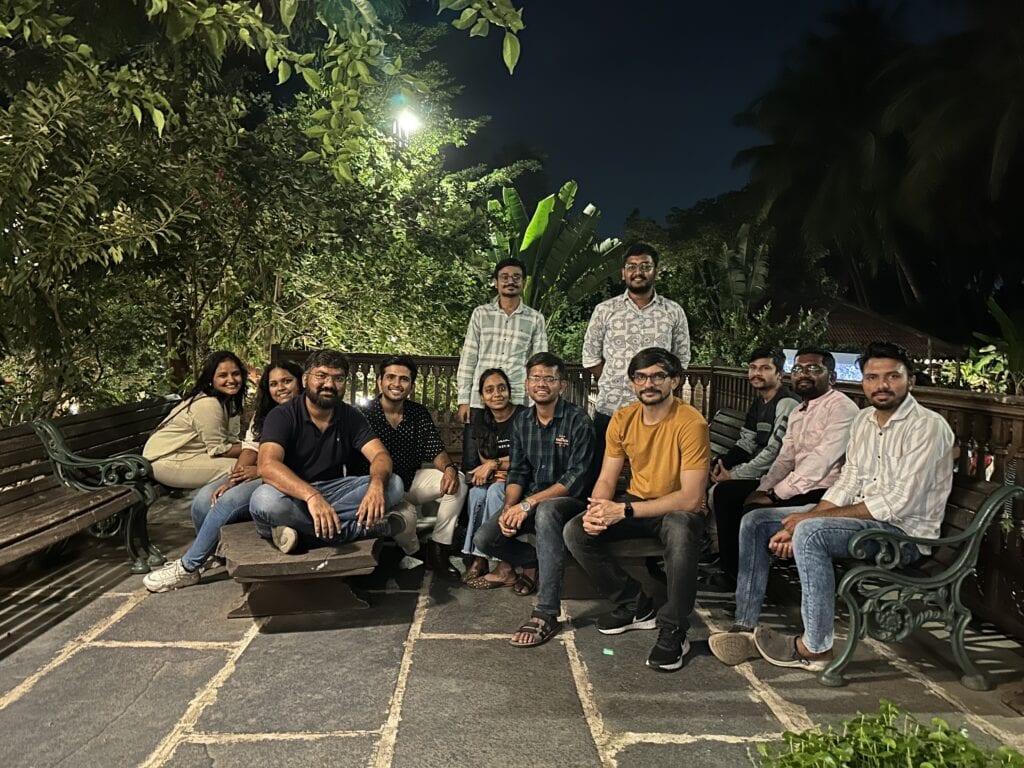 Marketing and Finding First Customers
SBS – How did you initially market Upmetrics and find your first customers?
Vinay – Frankly speaking, it wasn't as easy as we expected. Once we had MVP ready, we initially started social media marketing and reaching out to local entrepreneurs and startup communities. We soon realized there wasn't any market for business plan software in India. After revisiting our marketing strategies, we did competitive research and narrowed down our focus on SEO. We already had created a website, and then we started writing articles and blogs around topics related to business planning.
It took us over six months to get around 2,000 monthly visitors; we also started exploring Google Ads and search engine marketing. We got around 20 users in the first six months of our marketing efforts. Today, 100,000+ entrepreneurs are building their business plans with Upmetrics.
Staying Relevant and Adapting to Changing Needs
SBS – How do you ensure that Upmetrics stays relevant and up-to-date with the changing needs of entrepreneurs and businesses?
Vinay – Technologies and the way people think are changing so soon that it's tough to keep up with them. How businesses operate has changed a lot since we launched Upmetrics; there's no way we could have sustained this far without keeping up with the changing needs of entrepreneurs and businesses.
Here's how we do that:
Continuous customer feedback — It's our users who use the software, so it's them who find a feature interesting, worrisome, or missing from our offerings. We continuously ask our customers for their valuable feedback and reflect on the necessary modifications during product updates.
Keeping up with industry trends — We firmly believe that if something worked yesterday, it doesn't mean it will work today and tomorrow. We keep an eye on our competitors and industry trends and try to be the first ones to introduce new updates.
AI-powered improvements — As mentioned earlier, we continuously work on AI advancements to make things even easier for our users. We recently launched AI features for business plan writing and revenue stream suggestions. However, we plan to continue researching to develop more features like this.
Comments
Interview with Vinay Kevadiya, Founder of Upmetrics
The Inspiration Behind Upmetrics
Validating the Idea and Demand
Technologies Powering Upmetrics
Setting Upmetrics Apart from Competitors
Marketing and Finding First Customers
Staying Relevant and Adapting to Changing Needs
Subscribe to Our Newsletter
Join our exclusive community! Subscribe to our newsletter
and gain insider access to cutting-edge business insights and trends.
Thank you for subscribing! We can't wait to share our latest news and updates with you. Get ready for exciting content in your inbox.